For those of us who have our motorcycling roots in the second half of the 1900's, Sundays event, sponsored by Suzuki S.A was a veritable walk down memory lane. Strolling through the pits I was feasting my eyes on an amazing array of classic race bikes. Adorning the fairings were some equally impressive names. Yamaha TZ's, Suzuki RGV 500, Manx Nortons, Triumph Bonneville's, Vincent, AJS, CB750 Proddie racers, Ducati TT2, Yamaha XS 1100, Honda CBX1000, Norton , Bultaco and a really trick, GS1000" Wes Cooley" type AMA racer. Mighty GSXR 1100 based racers and even a BSA Rocket 3. MV Augusta 500, Wow!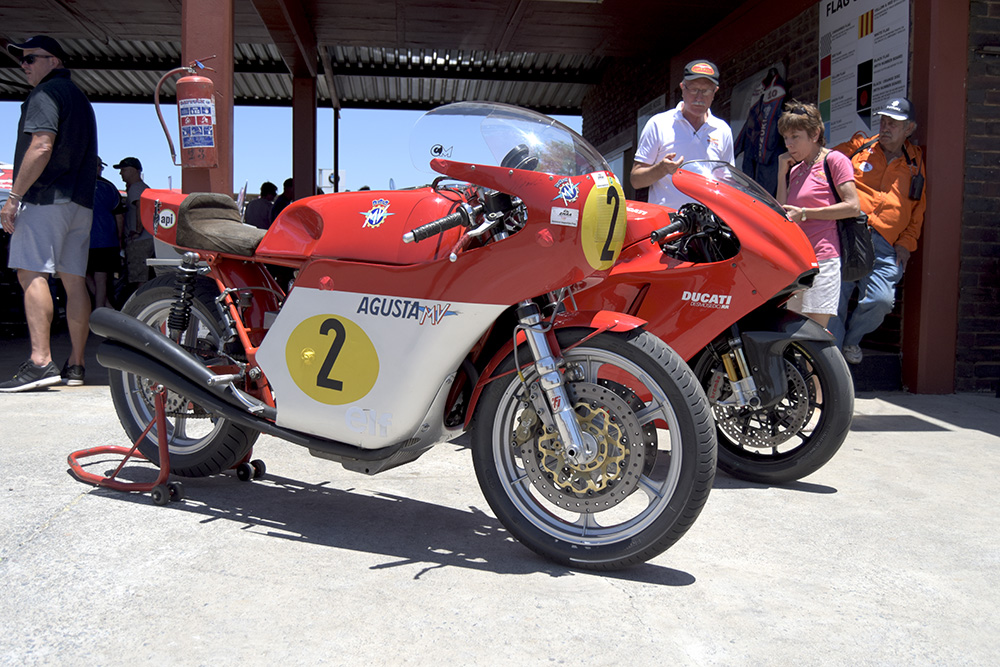 Seeing names like North, Ekerold , Gray, Ramsay, Van Breda, Labuschagne, Haarhoff and the legendary Jim Redman in the programme conjured up many memories and emotions of epic races though the ages. Paddy Driver, Jan Mac Pherson, I could go on and on.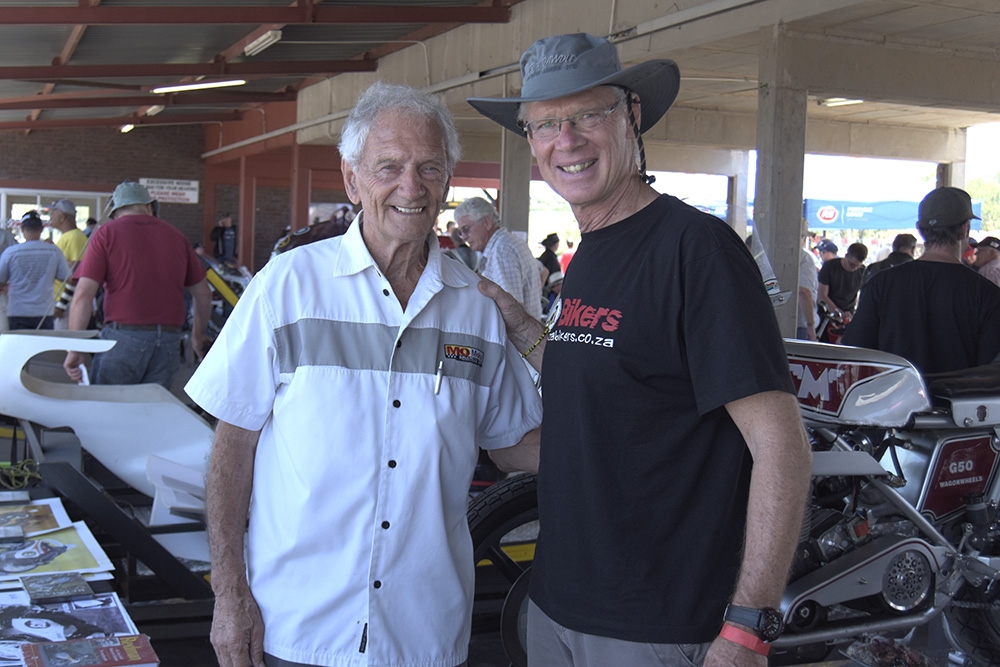 Casually on display I saw a mint Honda CB750 ko, a Kawasaki Mach 3 500 triple and immaculate Itom and Zundapp 50cc beasties. Beautiful RD350 and RD400 Yamahas, as well as numerous Suzuki Katanas. The highlight was when these lovingly kept classics took to the track. Blatting big singles, flying four megaphone fours, tantalizing twins and triples all punctuated by all manner of shrieking two strokes filling the air with the heady aroma of Castrol R. What a rush!
Well done Zwartkops and Suzuki. A really great time was had by all. A wonderful reminder of the excitement and joy of motorcycles, and motorcycle racing in particular, spanning the last 60 odd years.
Day of the Champion Gallery