There is no doubt that when it comes to the Italian brand, Ducati view and do things a little differently. So when it comes to piloting an Italian machine, expect the extraordinary. I purchased my Ducati Panigale at the end of 2015 with the aim of absolute glory in the 2016 Extreme Festival, and what a year I had; filled with that unmistakeable Ducati roar and complete control on my beautifully balanced twin.
With the 2016 racing season now over and the majority of race circuits getting ready to shut up shop for the festive season, it was to be quite a while before I would get to spend any more race time with my Gorgeous Red Machine. Don't feel sorry for me just yet, for as I sat daydreaming about my time in the saddle, whilst feigning concentration in front of my PC, I received a highly unexpected email from the Ducati Marketing Department inviting me to their Annual Ducati Family Day, on the 3rd of December.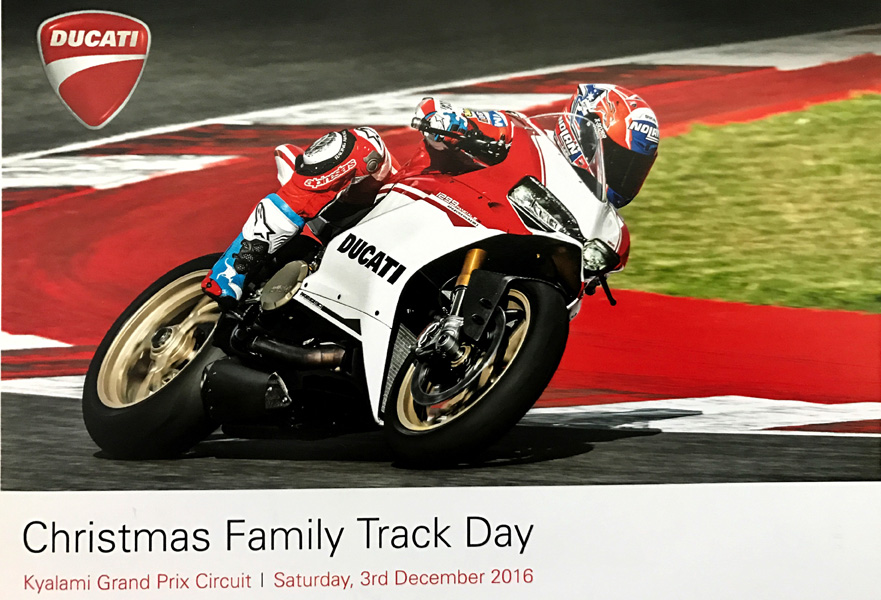 Ducati explained that they were rewarding their customers, as well as their families, for being a part of their family, by hosting a complimentary track day at the prestigious, new-and-improved, Kyalami Circuit. This invitation was open to anyone who had taken ownership of an Italian machine over the last 3 years whether it be a Panigale, Scrambler, Multistrada, Hypermotard or the mean looking Diavel. All that was left now was to RSVP and get track ready.
Saturday, 3rd December and it was off to the track, on arrival we were greeted at documentation with friendly smiles, complimentary Ducati merchandise and a scrumptious breakfast to fill up the tank before a quick riders briefing and 3 morning sessions of pure joy on our machine in classes A, B and C.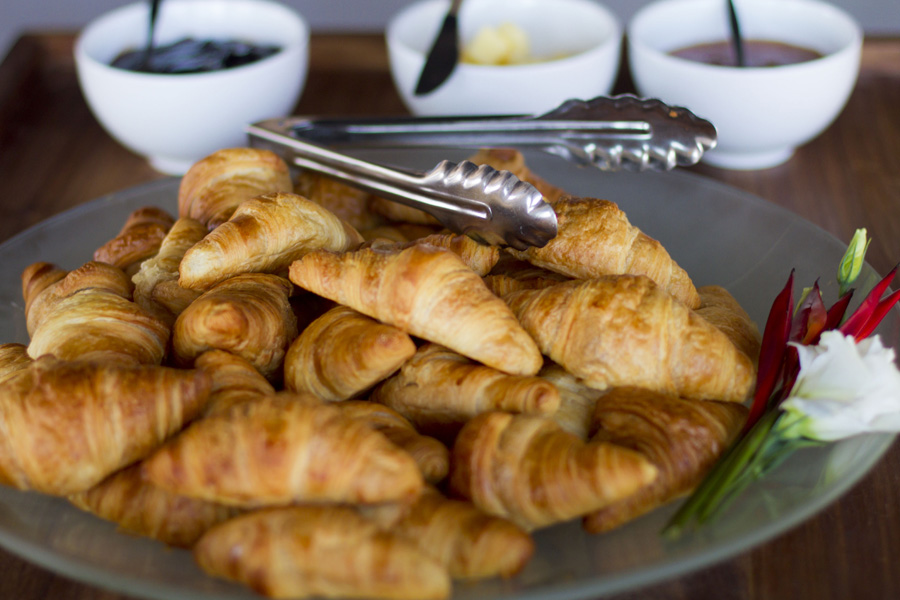 Now for those of you who think all hell breaks loose when you exit pit lane, the Ducati Johannesburg team had divided up their guest list into 3 categories: being A for the fast track day rider, B for the intermediate or experienced rider who were not necessarily looking to shatter the lap record and then the C Category for the rider looking to cruise around the circuit and just enjoy the ride. Which category you were in was up to each rider when they RSVP'd.
In the B and C Classes, Ducati organised the Battle of the Twin Racers to marshal and help out their fellow family members on any aspect, should anyone be looking for a bit of advice, to sharpen up on their riding skills. Most of all though, these classes were just to have fun behind the handle bars. Thoughtfully, Ducati also had a few demo bikes available in the C Class, for the rider looking to trade up or add to their collection.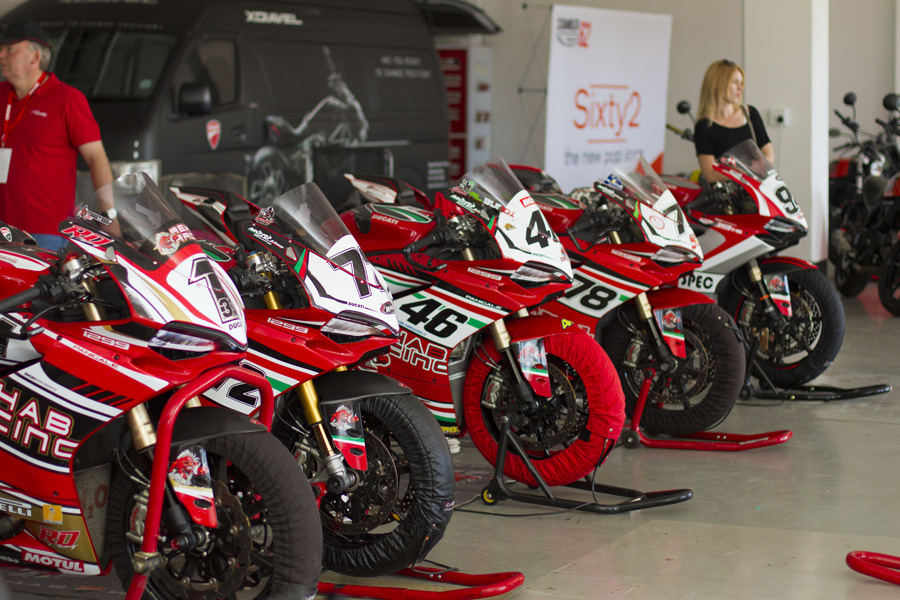 Out on track it was an absolute symphony of twin cylinders going to work. It was also quite a spectacular sight seeing the Diavels and Scramblers hitting racing lines, making the passes and looking racy. With 3 sessions planned per class before lunch, it really gave the Ducati Pilot a perfect opportunity to just go out, ride and enjoy all the performance elements of their bikes. The organisers also hired cameramen and placed them around the circuit to capture all the on-track action, which was a really nice touch because let's be honest, who doesn't enjoy a pic of themselves on the move .
After 12, it was time for the "Ducati Day Group Photo", where we all took a nice slow parade lap around the fantastic Kyalami circuit. The circuit was painted red with Italian passion as we all lined up on the grid for the group photo to mark what had already been a fantastic day and once posted on FaceBook, leaving everyone else who wasn't eligible to attend, green with envy.
Lunch was served, Ducati fans got a chance to top up the tank with a spectacular buffet meal with the family, and reflect on the morning's events, whether it was out on track, in the kiddies play area or just relaxing in pit lane and filling up on creamy cappuccino's. After lunch, there was still plenty of riding left in the day with 3 sessions left per category, ensuring that everybody got in as much track time as possible.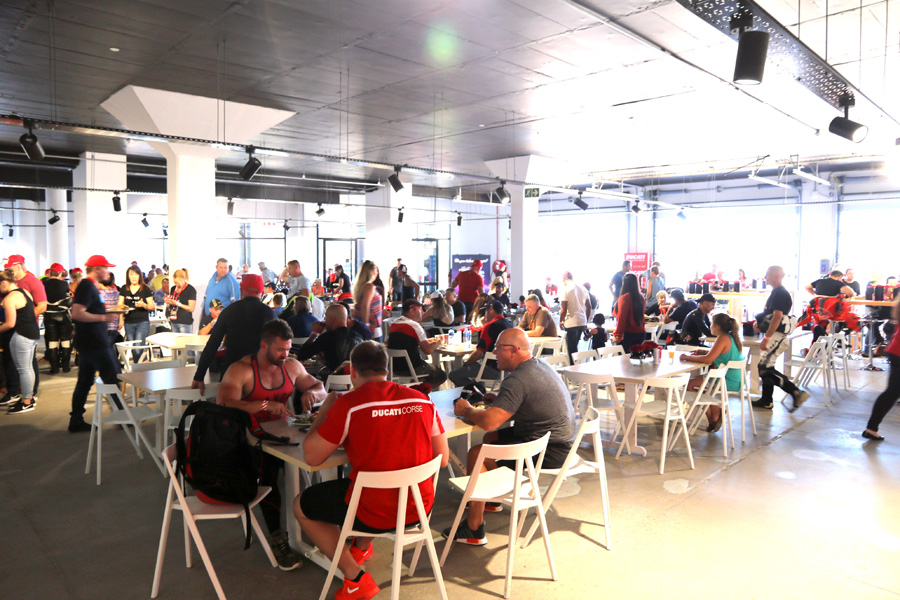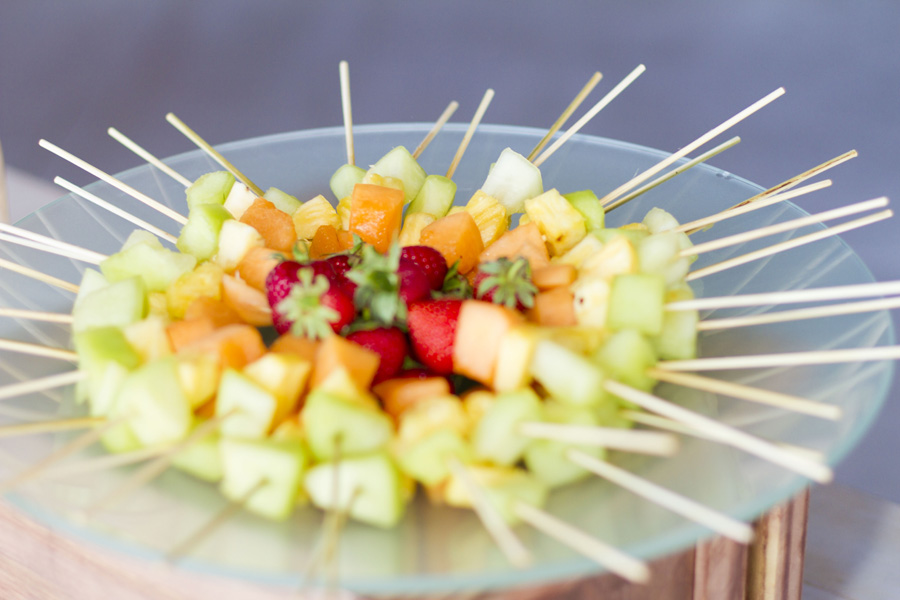 After 1pm, Midrand came to life again with the sound of V twins flying around the Kyalami Racetrack until the late afternoon when the setting sun was red on the horizon. In my opinion there is no better way to spend a summer's day, which as it turns out, is the Italian way with good food and wonderful people. Welcome to "la Ducati Famiglia".
In closing, as I said earlier, the Ducati brand do things rather differently to everyone else, which is not only in the way they manufacture motorcycles with a "huge heart and Italian passion" but right down to taking care of their customers. The Italian brand are not just looking to sell you a motorcycle but rather a lifestyle and a massive welcome to the family because let's face it in Italy, 'Family' is the foundation on which their culture is built. Not only is blood red but it is thicker than water.