164 years ago the Swan and Finch Oil Corporation was founded in New York in the good old US of A.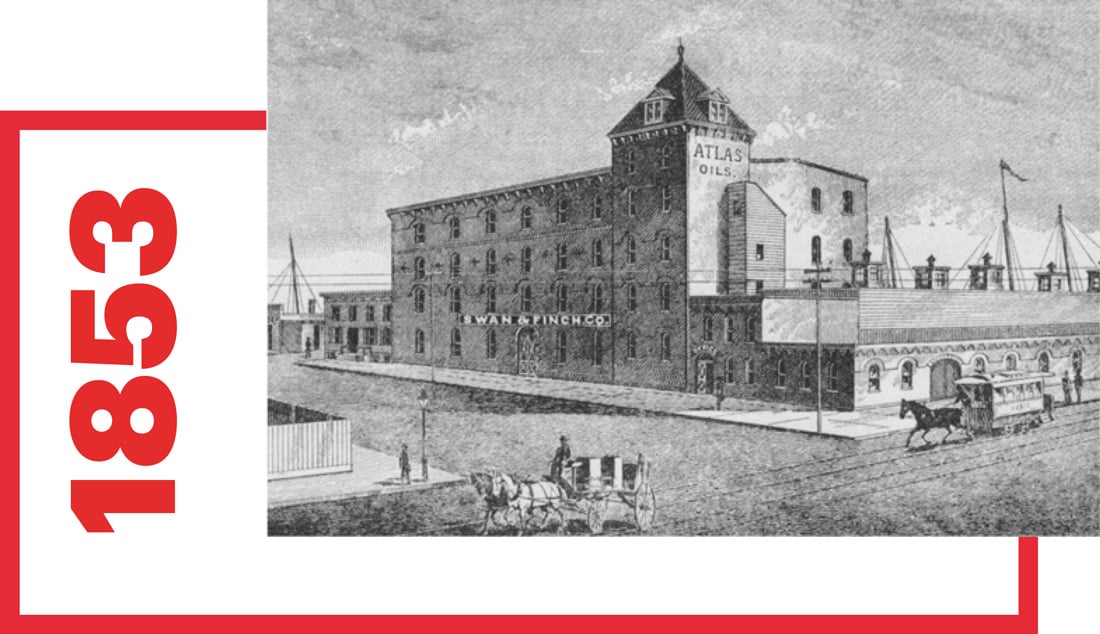 They made a name for themselves as purveyors of quality lubricants, and as time passed started manufacturing oils for the fledgling motor industry. The flagship brand dedicated for use in internal combustion engines was dubbed 'MOTUL'.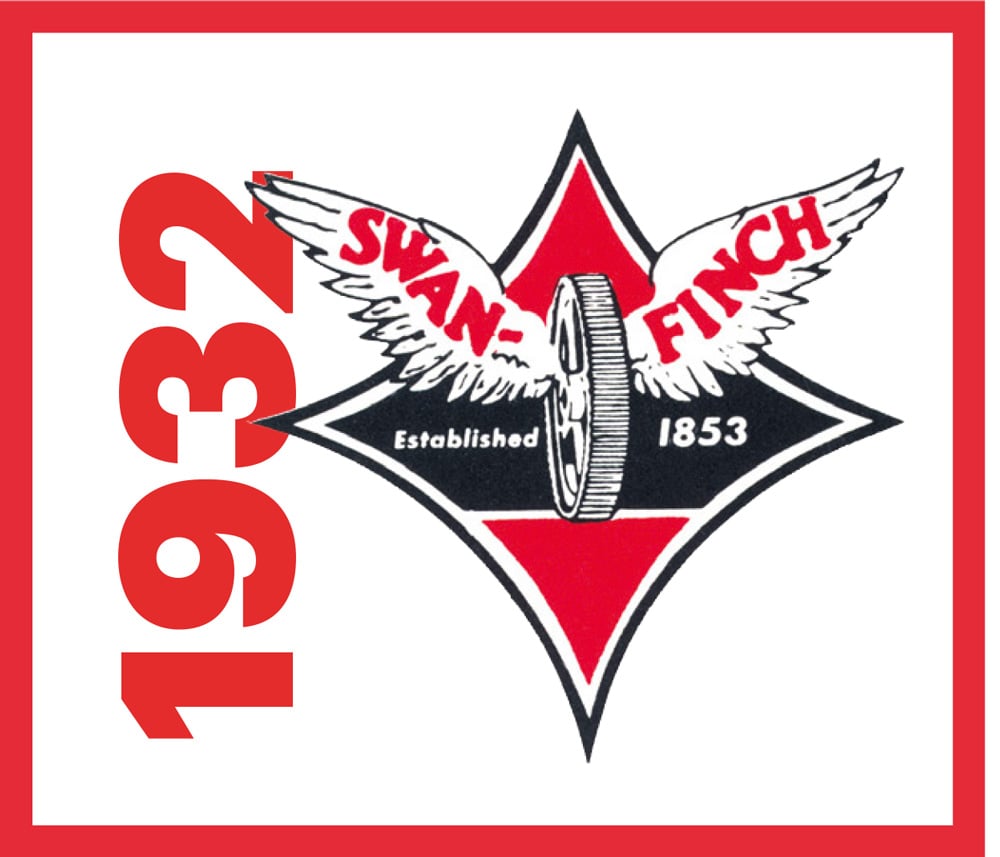 Ernst Zaugg, a French national, secured distribution rights for Swan and Finch products in 1932 with a company he created called Supra Penn. The world's first multigrade lubricant was produced by MOTUL in 1953. Five years later the total rights for MOTUL, lock stock and barrel, were acquired by Supra Penn, making MOTUL fully French. Inspired by the needs of race engines, MOTUL brought the first semi-synthetic automotive oil to the market. Century 2100 replaced Castor Oil, as the racing oil of choice.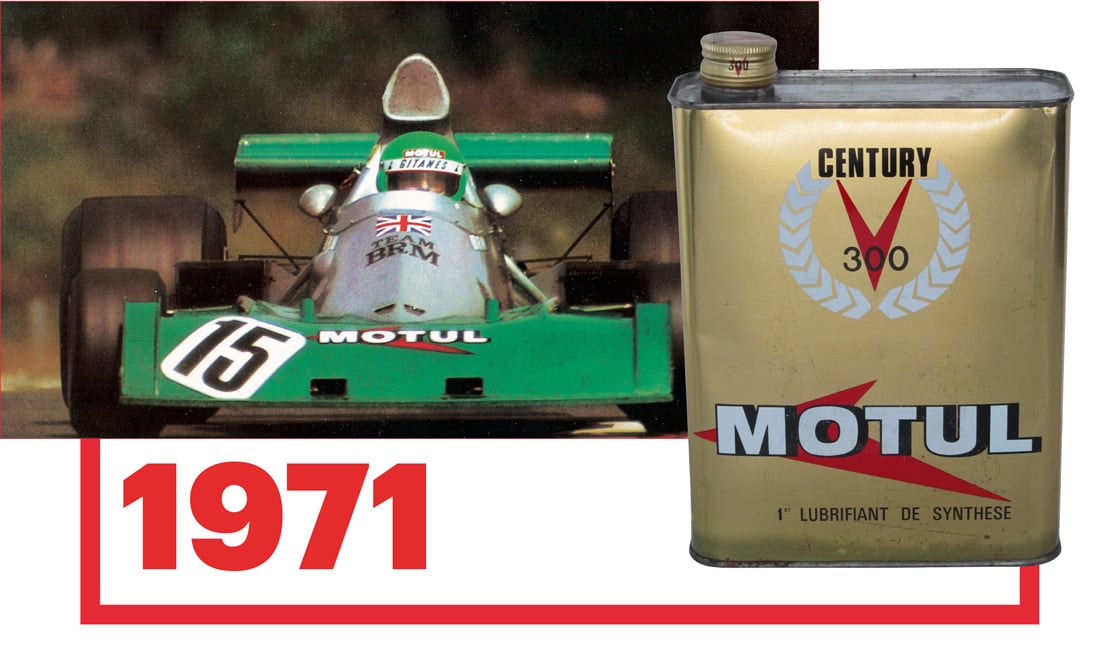 1971 saw the introduction of 300V, the first 100% synthetic lubricant, developed initially for the aeronautical industry. Around the same time, MOTUL became synonymous with endurance racing, scoring numerous victories at Le Mans and the Bol d'Or 24 hour motorcycle race, which runs on the Le Mans circuit but in the opposite direction.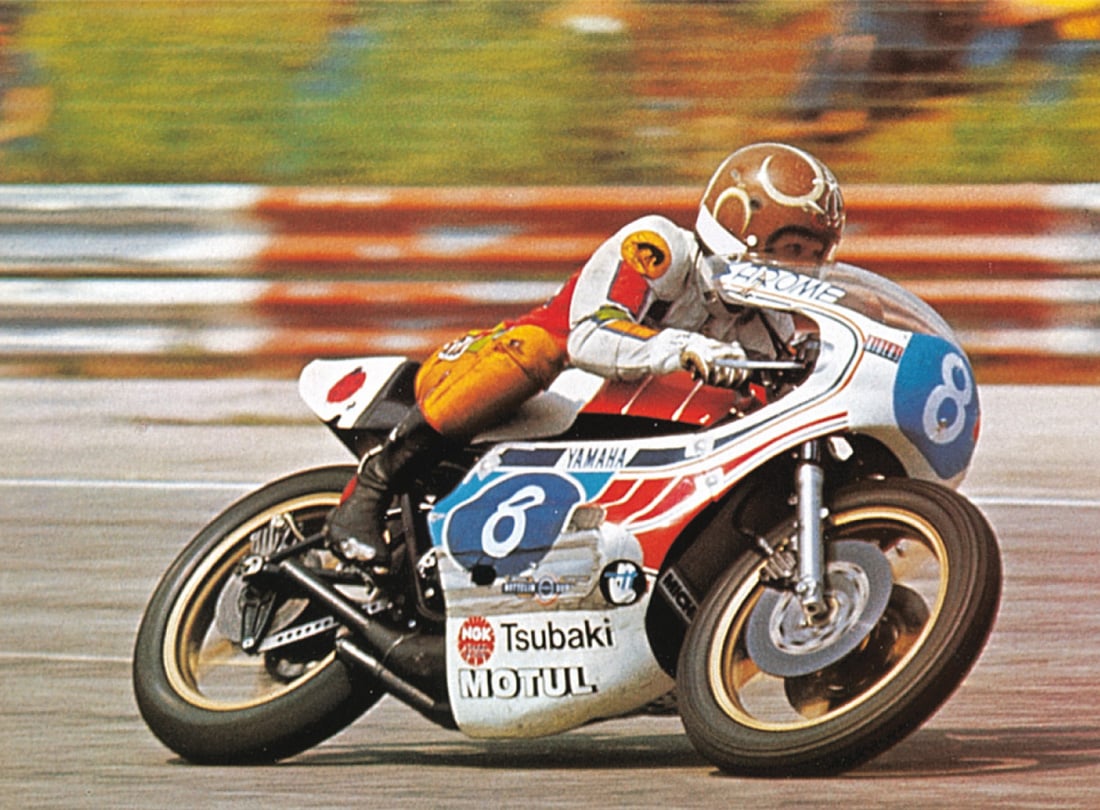 The '70's were heady days for motorcycle endurance racing. The Godier Genaud Kawasakis dominated the early part of the decade, with the all conquering RCB 998 Hondas coming to the fore in later years. A MOTUL sponsored Yamaha TZ 350, ridden by Takazumi Katayama, gave MOTUL their first of many World Championships.
Other notable years were 1984, when Christian Sarron won the World 250cc GP championship on his Sonauto Yamaha and 1986, when Jacky Vinaud won the World motocross championship.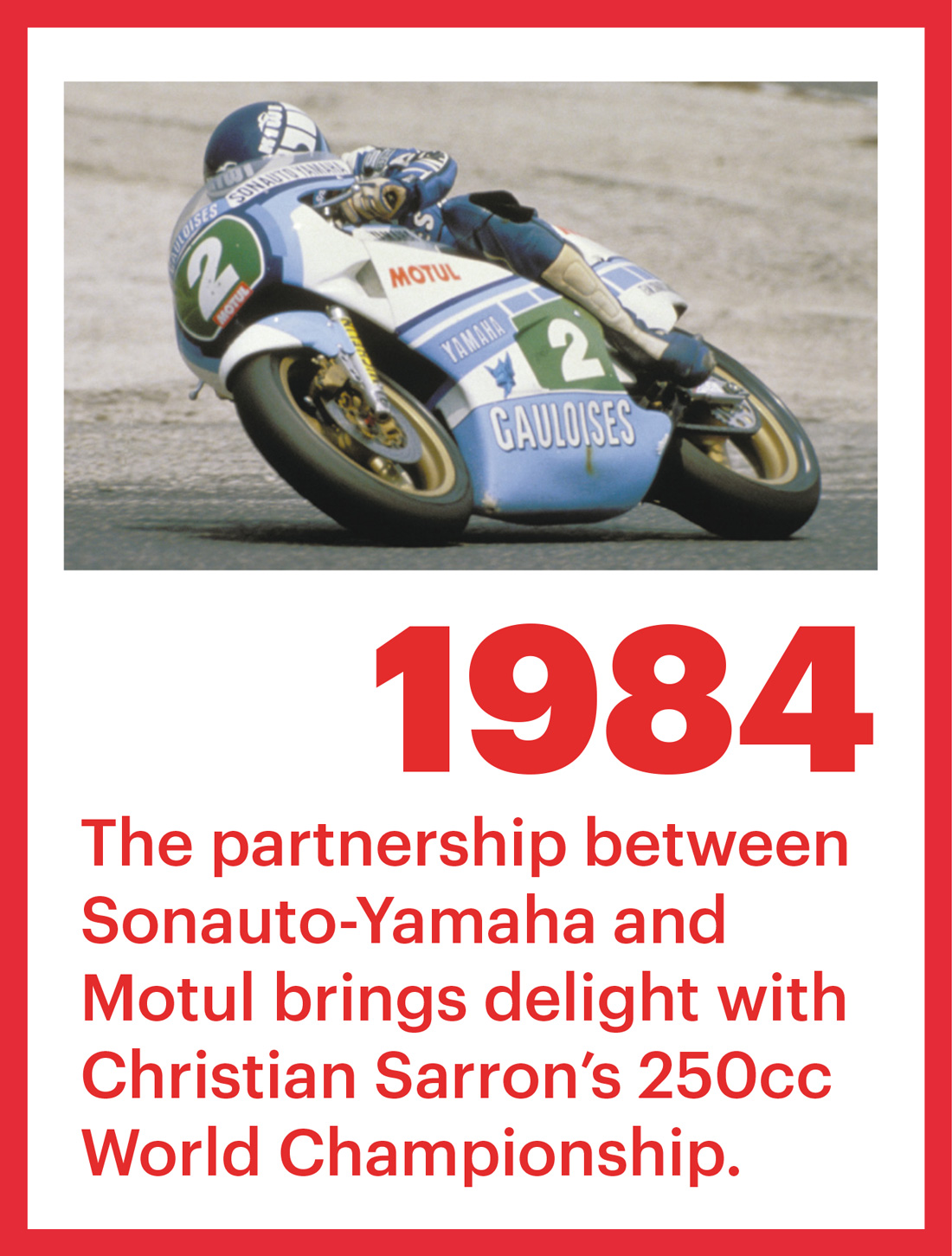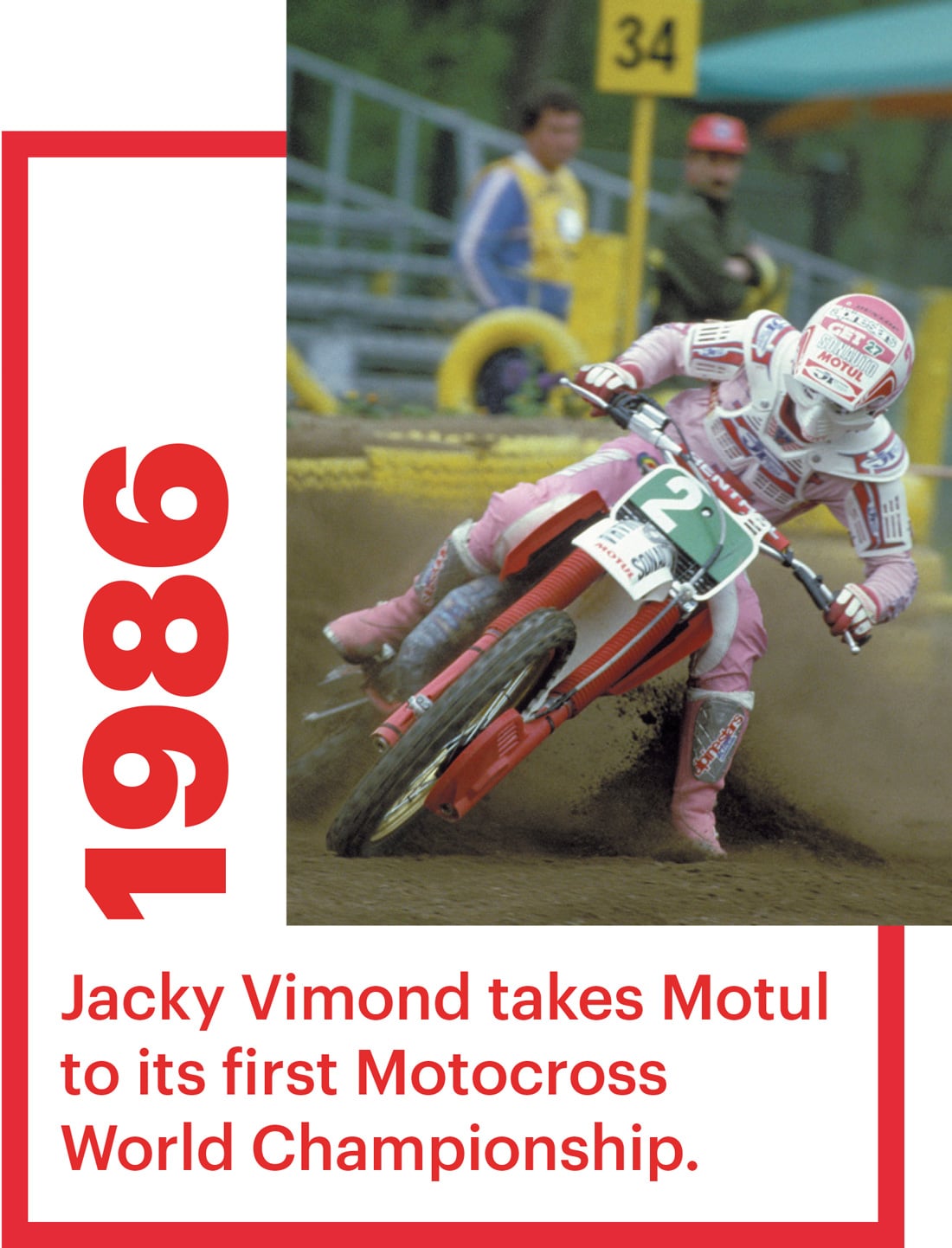 The Suzuki GP legend, the insanely talented Kevin Shwantz, won a 500cc World championship in 1993, and went on to rack up 25 GP wins during a scintillating career in MOTUL colours.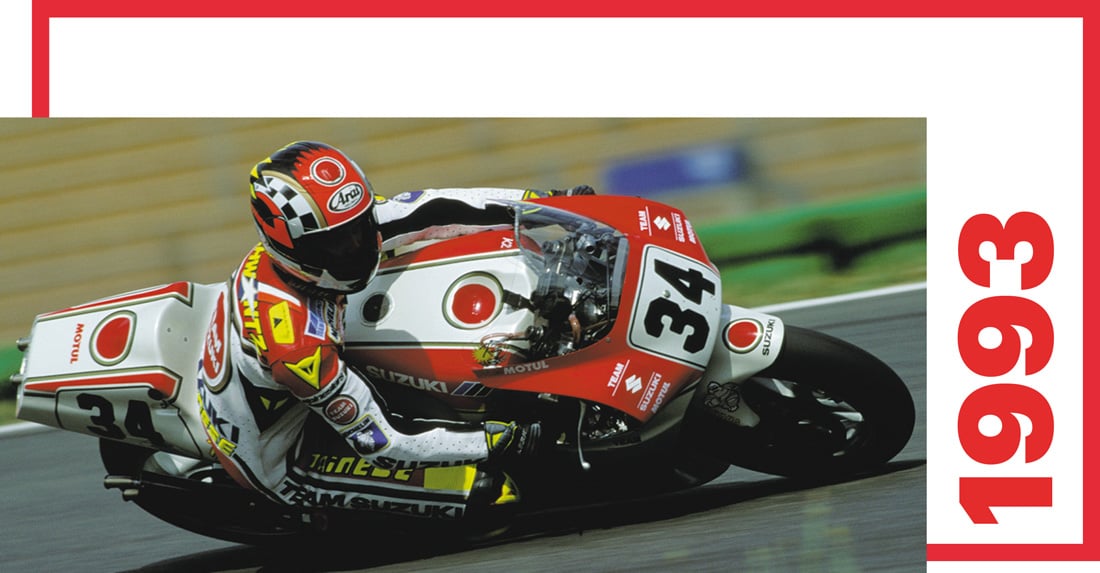 1994 saw MOTUL and Porsche win the Le Mans 24 hrs in the GT class with their magnificent 911.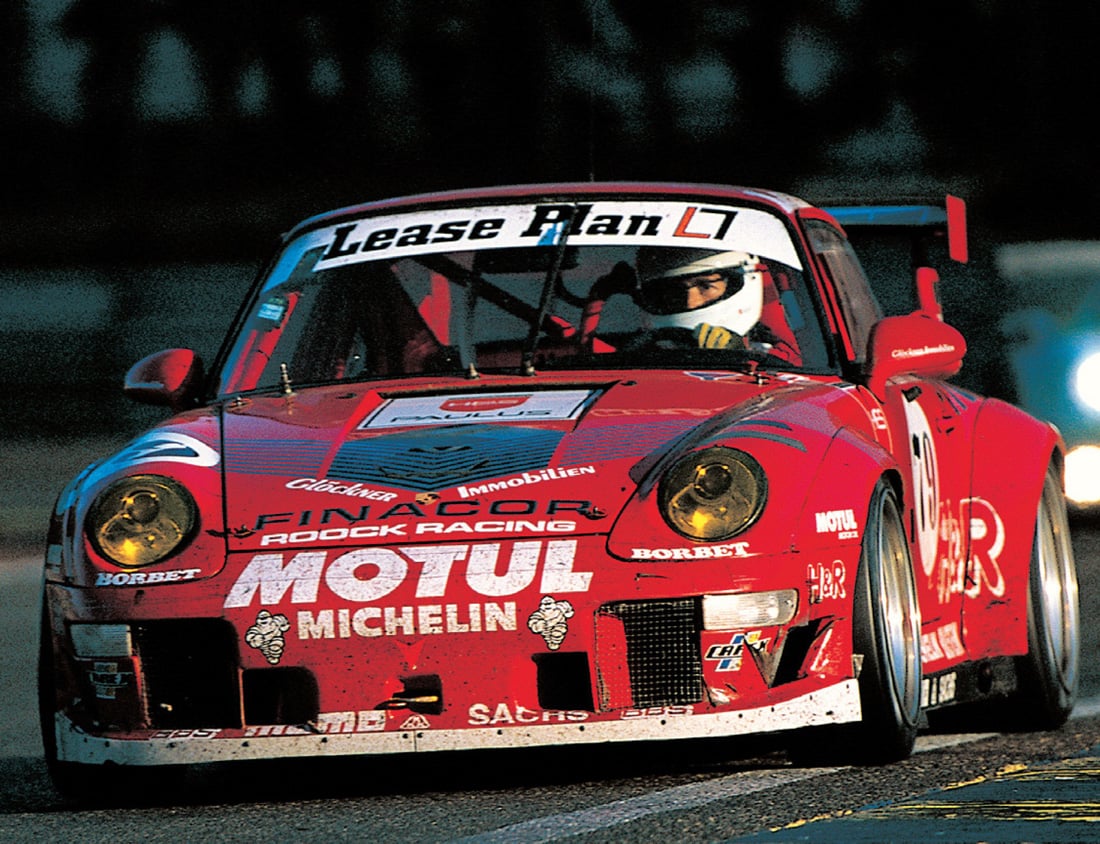 1994 saw MOTUL and Porsche win the Le Mans 24 hrs in the GT class with their magnificent 911.
Petter Solberg, in his WRX Subaru, brought MOTUL their first World Rally championship in 2003 and Valentino Rossi added the World Moto GP title in 2004.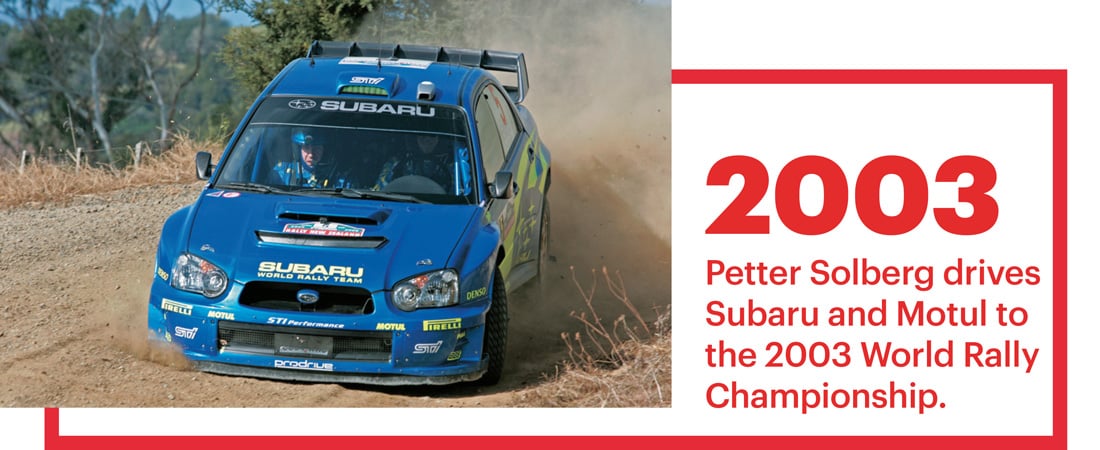 Ongoing research and development saw MOTUL hit another high with the introduction of 300V Le Mans, a fully synthetic oil resulting directly from their racing experience.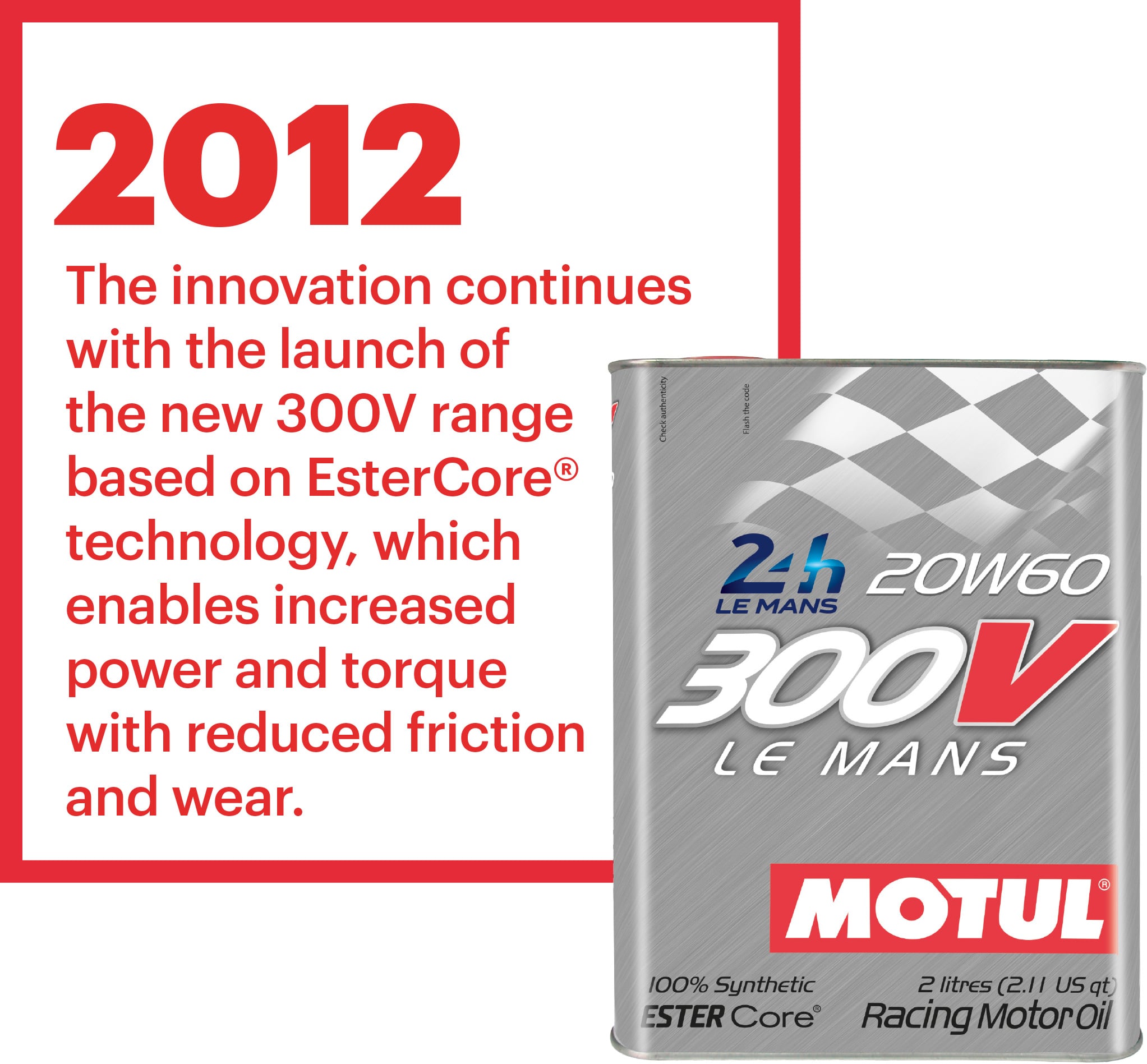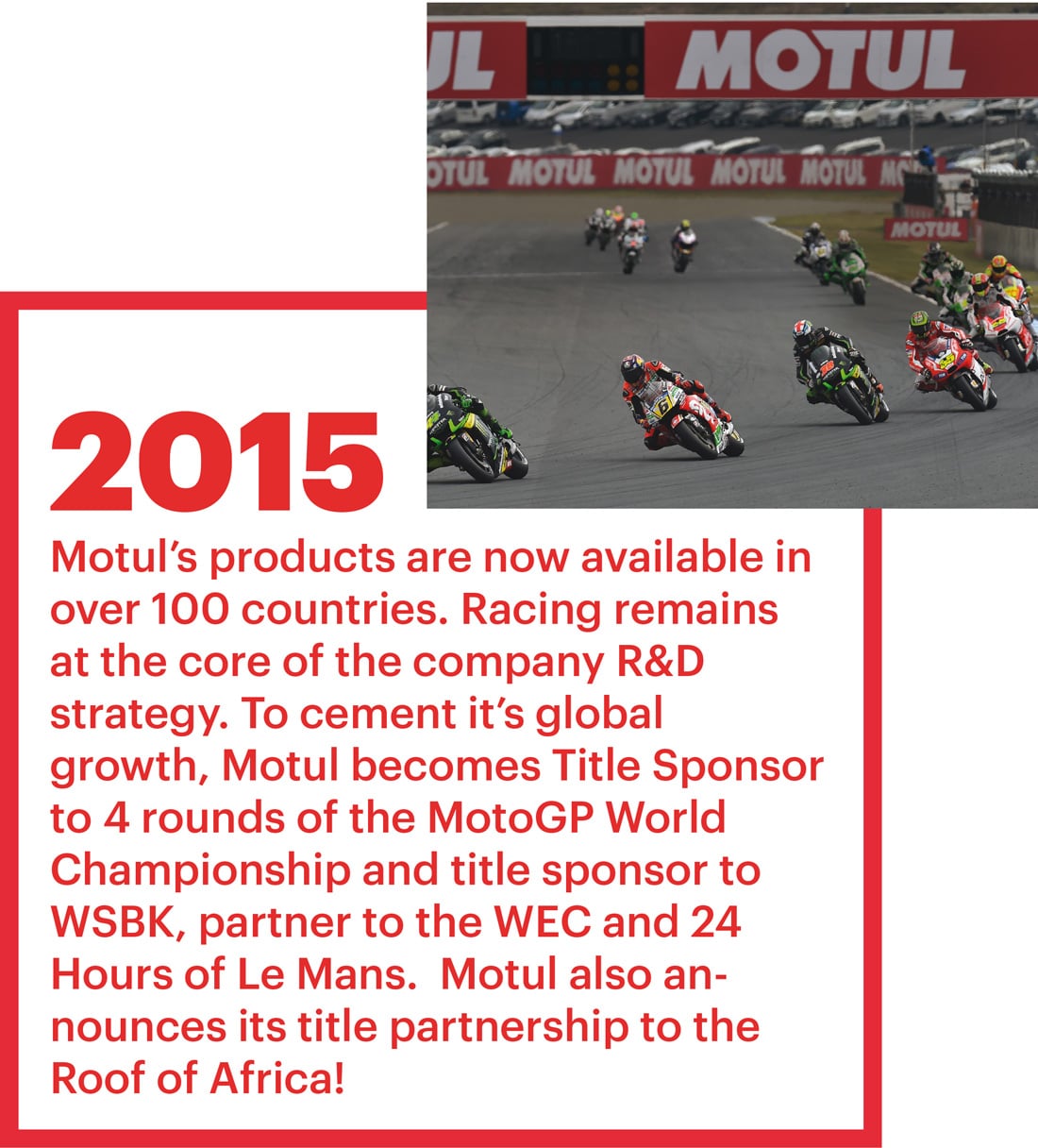 Always willing to put back into motorsport, MOTUL were title sponsors of 4 Moto GP rounds in 2015 and sponsorships extended to World Superbikes too. However, Motul continued and maintained their involvement in endurance racing and, also in 2015, announced their Title sponsorship involvement in the mother of hard enduros, the 'MOTUL Roof of Africa'.
2017 saw MOTUL open its first African office, which is in South Africa and fittingly, overlooks the Kyalami race circuit.
MOTUL, and it's commitment to developing superior lubricants forged in the crucible of motorsport competition, is clearly here to stay! It is truly appropriate that the 50th anniversary of the Roof of Africa should have a title sponsor with as rich a history as MOTUL.