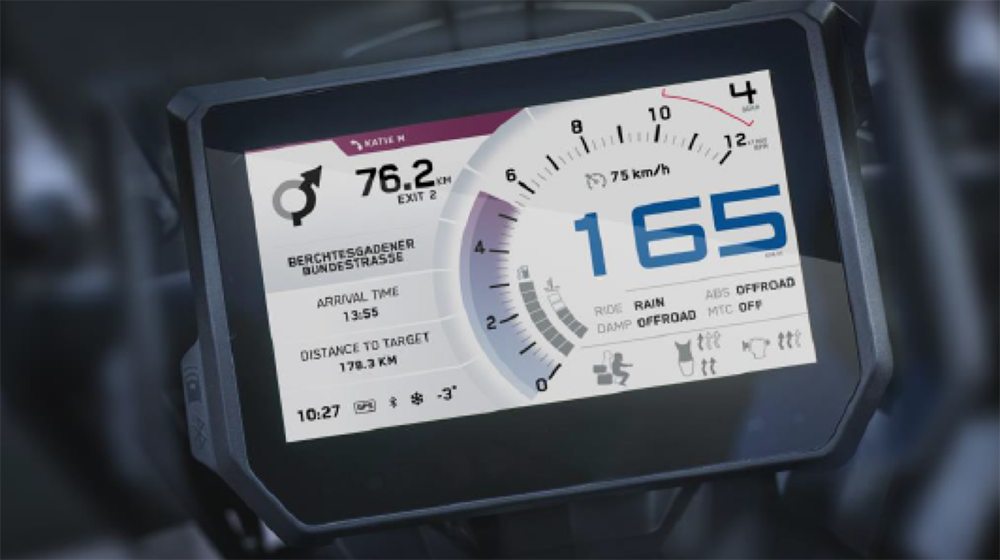 When I attended the launch of KTM's magnificent 1290R Adventure in Peru last year it was apparent that journalists were unanimous in their praise for the bikes TFT display. The display was wonderfully clear and easy to read in absolutely all conditions. Totally unfazed by direct sunlight, or covered in dust, all the information was easily accessed and easily noted. The most asked question was "Is there a satnav"? We were told that KTM was developing a satnav capability and it would be available soon.
Well for 2018, KTM are rumoured to release their 'KTM My Ride Navigation' system, which will work in conjunction with their 'KTM My Ride App'.

Features will include; search for destination, change of route options, turn by turn guidance, voice guidance, online/offline map data and guidance, estimated arrival time and distance, multiple waypoints incl. storing/restoring routes, and different languages (German, English, Spanish, Italian, French).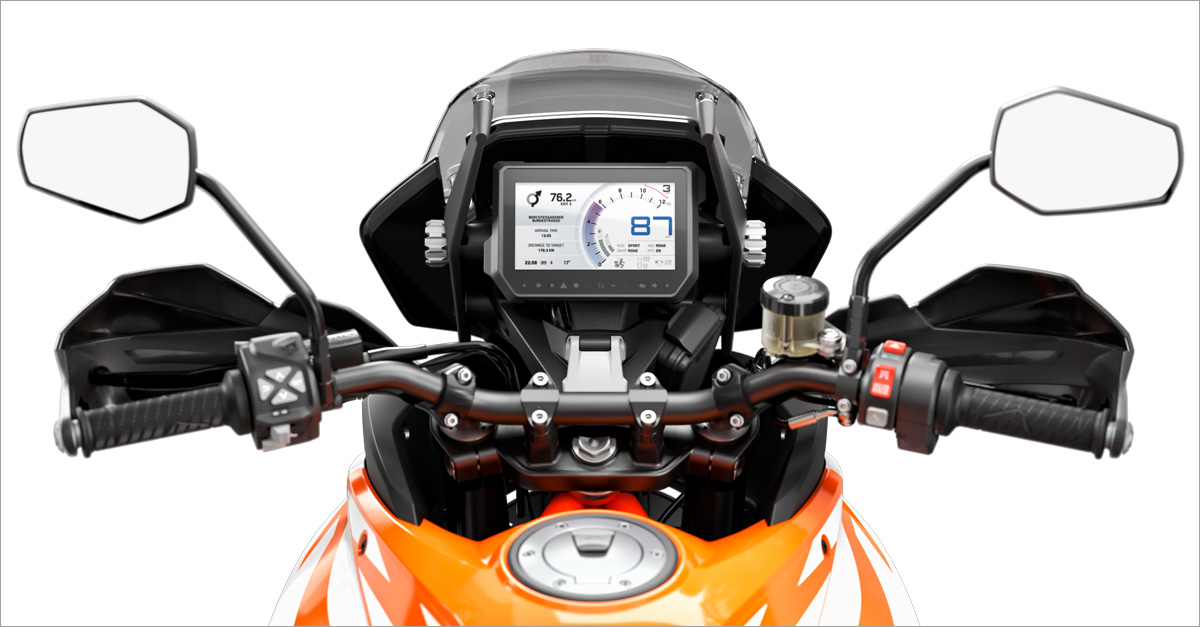 Details are sketchy at this point in time, but we think that NEW 2018 models will be mounted and activated ex factory. The talk is that 2017 models will get retrofitted at an official KTM dealer, whereby dashboards will get updated and the functionality activated.
We will keep you informed as more details unfold. Various KTM models are equipped with TFT displays, so the obvious question is which models will benefit from this new technology? I am sure that all will be revealed soon… Watch this space!