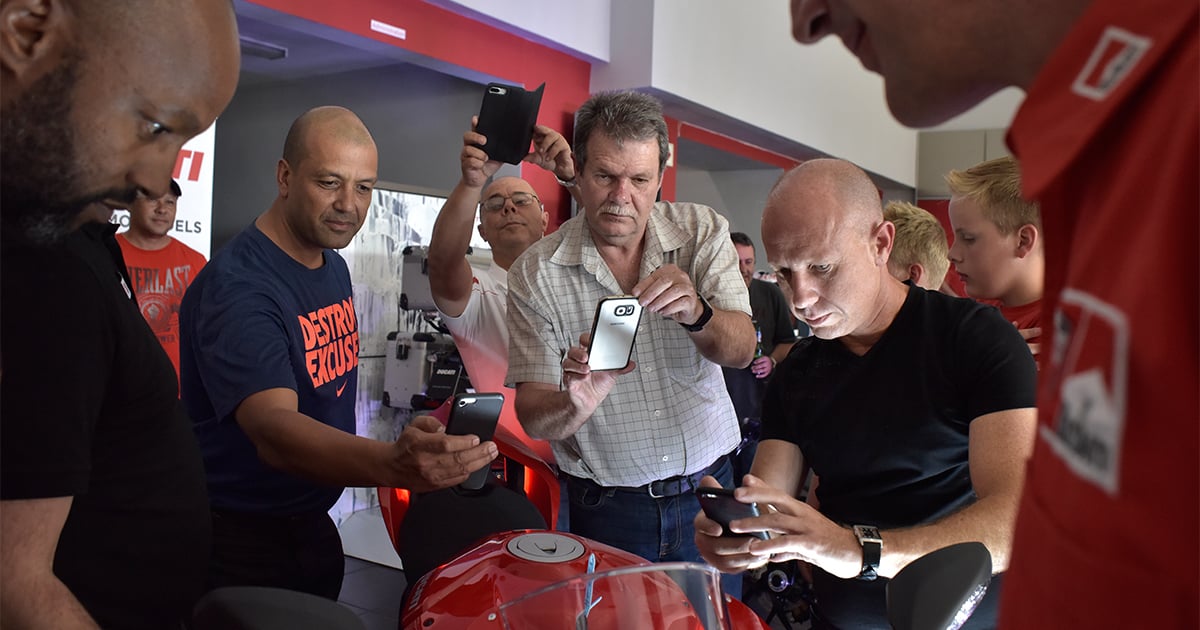 The weekend starting on Friday the 16th saw the launch of three 2018 Ducati models at their Randburg operation. The models being introduced to the biking fraternity were the Multistrada 1260S, Monster 821 and the hugely anticipated new Panigale V4. While the first two are refinements of existing models the V4 heralds in a new era of Ducati Superbikes. Large capacity Testastretta engined V twins have defined Ducati sport twins in recent years. As opposition multi cylinder sportbike offerings get more powerful and faster, Ducati, in order to remain competitive have totally raised the bar.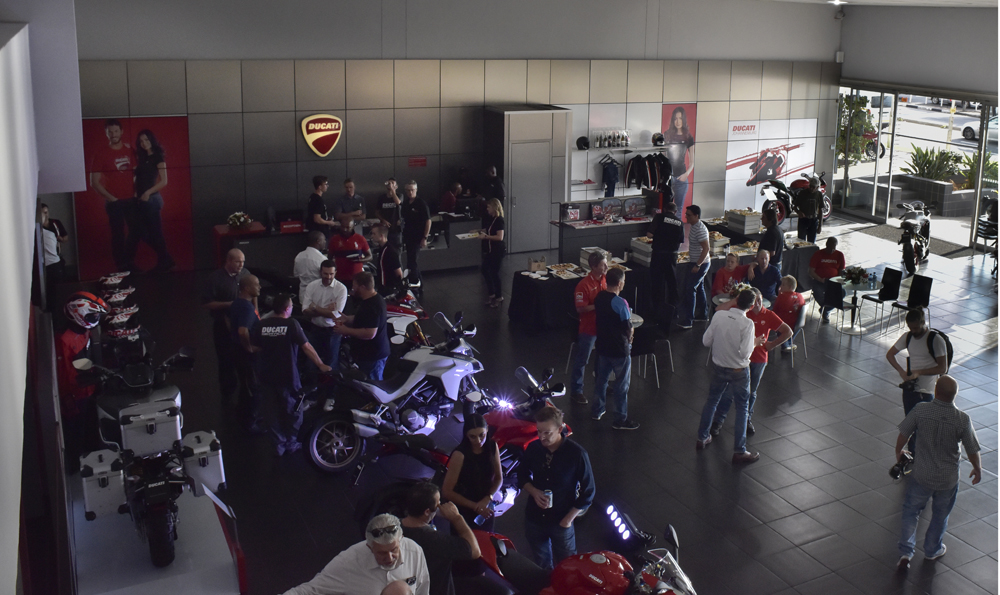 It makes sense, given that their MotoGP bike is a V4, that Ducati chose this engine layout for their new superbike. V4's are also narrow and short, thereby allowing an overall design and style that does not depart from the classic Panigale look. Let's face it, no-one builds more evocative and beautiful sportbikes on the planet than Ducati. To top it all they then paint them Red. From any angle the proportions are perfect, with a fit and finish that is other worldly. Gone are the days when you got a fly (albeit an italian one) cast into the fibreglass. Modern day Ducatis are achingly beautiful.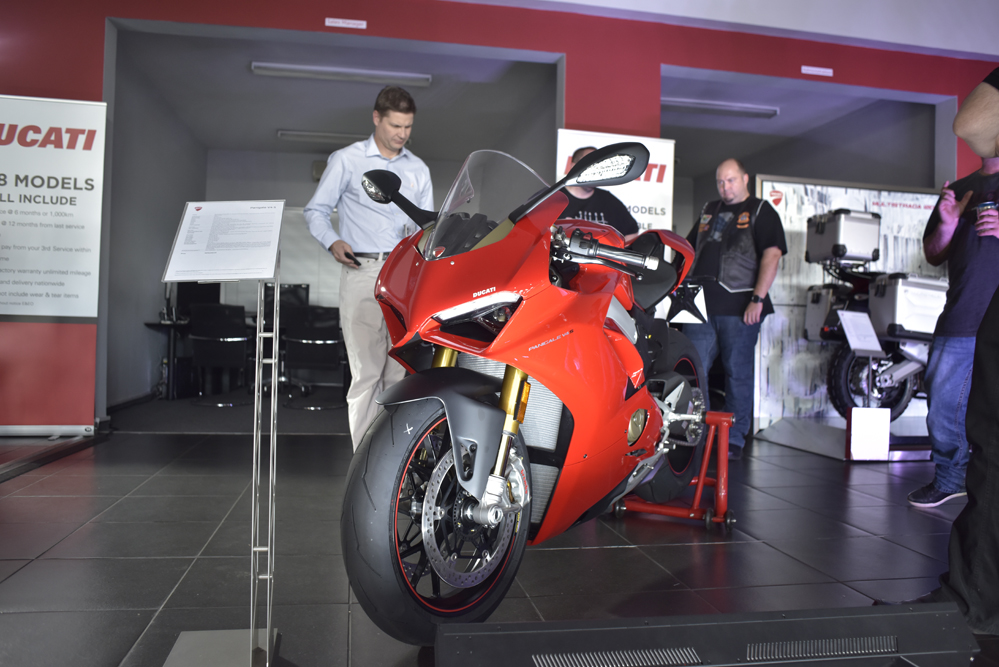 Although it will require comparison testing to determine definitively, launch tests indicate that the new Panigale V4 is the new benchmark for sports motorcycles. Strolling around the showroom and drooling over the new bikes it is easy to see why the impact of this Italian marque is growing day by day. They really have bikes to suite most riders fancies. Add a dollop of Italian flair and charisma to that mix and you have a success story in the making.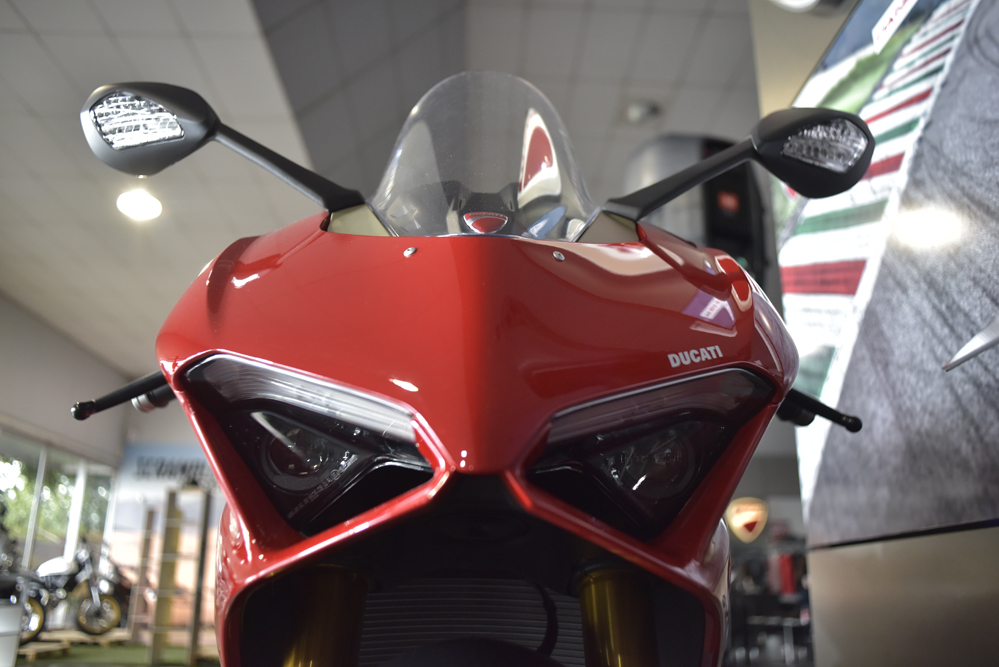 A bonus for those attending the Friday afternoon festivities was getting to meet Alicia Sornosa, a diminutive, petite and pretty Spanish lady, who, together with some friends, is travelling around the world on her Scrambler Ducati. She has a round the world trip under the belt already, having done her first on a Harley 883 Sporty. She is absolutely loving her Scrambler, and listening to her tales she is clearly having the time of her life!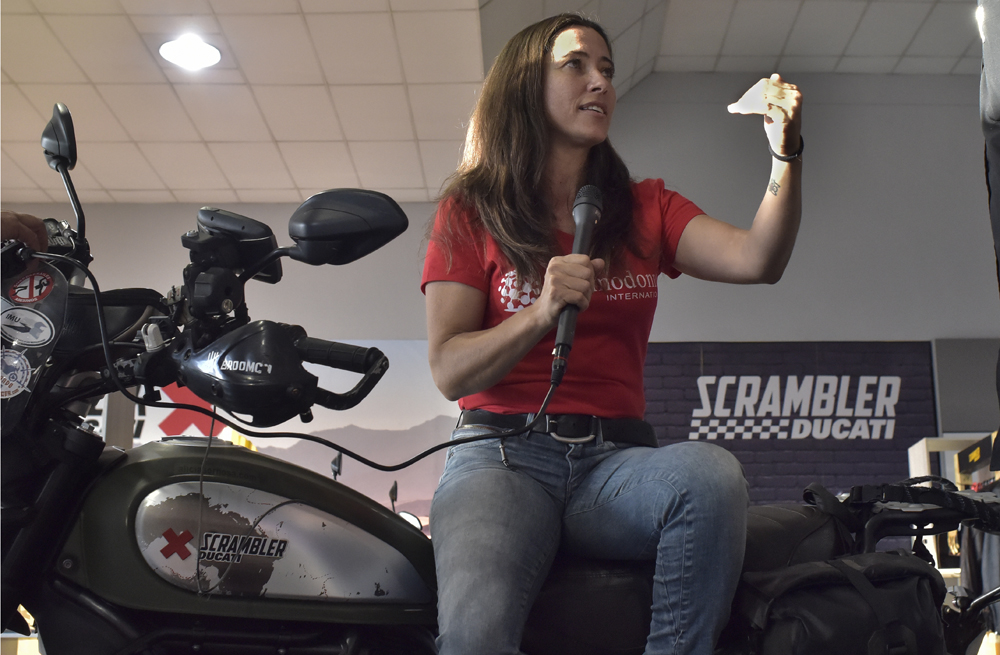 A really great time was had by all. Great venue, great food, good company and magnificent bikes. What more could you want?
Credits:
Videography by Grant Lukas
Photography by Bjorn Moreira