Adding a funky motorcycle to your man cave is worth boasting rights. Right?
Whether it's an adventure motorcycle, dirt bike or superbike, we can all agree that bikes are super cool. The kids want to be like you and, well, parents want to be you! What a feeling.
But there is one thing that can be seriously uncool – noticing a few falters and stutters after driving it around for a few days.
Unfortunately, when you purchase a pre-loved motorbike, you cannot be completely sure that it has been cared for properly – even if it may look that way. This is why you should ask a qualified mechanic to give it a once over.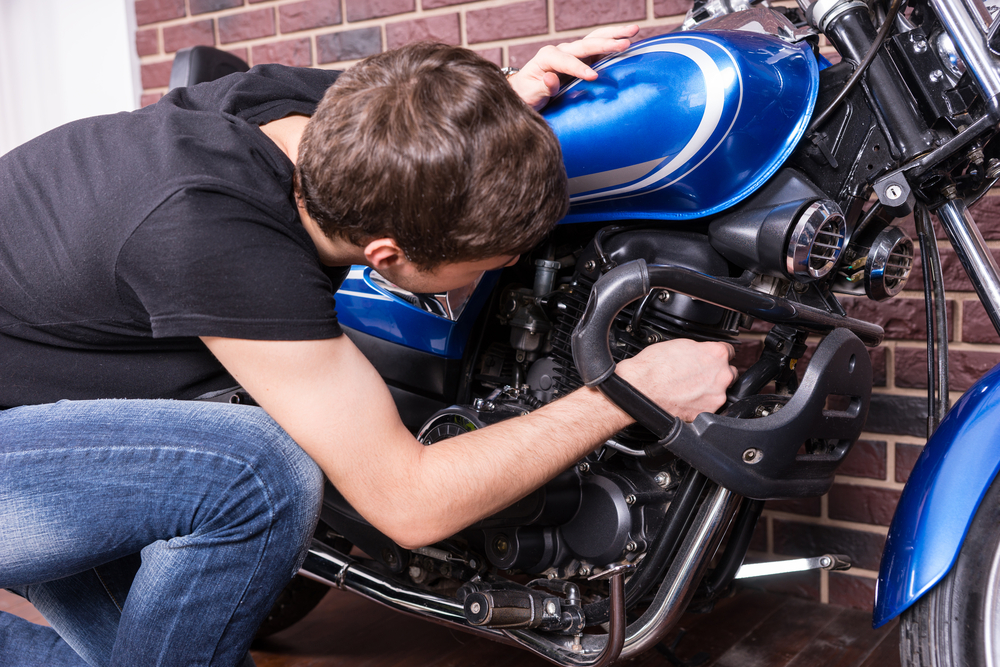 Here are some tell-tale signs to look out for:
The Chain
Observe whether the chain is covered in oil or dirt. If you notice any rust on the chain, there's a chance that there could be rust elsewhere on the bike. If the chain looks clean and is well lubricated, this is a good sign and means that you probably won't need to have it replaced anytime soon.
Bodywork
If there are certain parts of the bike that do not match in colour, the motorcycle may have been in an accident. If you notice this, point it out to the seller and ask outright whether this is the case. In the case of non-disclosure, you will have the Consumer Protection Act on your side.
Engine
Also known as the life of the vehicle, if the engine is faulty, the motorcycle is basically useless. Start the engine when the bike is still cold and see if it starts first time or whether there aren't any sounds you do not recognise. This is also a great way to test whether the battery is healthy.
Bearings
Check the bearings by grabbing the wheels and moving them sideways. If they move, it means that the bearings are loose. But if the tyres do not move, the motorbike is good to drive. Loose bearings are not a major issue and can easily be fixed, but it's an indication that the seller may not have maintained the bike as it should have been.
Keys
The seller needs to hand over three sets of keys to you – two regular sets and an extra spare. Check whether the keys match the ignition, tank and the seat. If they do not, the motorcycle may be a rebuild bike or could even have been stolen.
Other observations:
Test whether the lights work
Make sure there aren't any oil or petrol leaks
There should be no cuts or dents on the wheels and the tyres should have plenty of tread left
Check whether the bike is registered
Once you are happy and ready to buy, consider applying for motorcycle insurance. This will protect you and your pocket in the unfortunate event of an accident or even theft. Find affordable insurance by applying for an online insurance quote that's best tailored to your budget. Make that call today, and sleep easy tonight.