The phrase, "Desert Sled", was coined by the legend Steve Mc Queen and his buds, who took their Triumph twins, stripped them down to the bare basics, then raced them across the desert. Ducati usurped the term with their Scrambler which they made really off-road worthy. If we are right, that is all soon to change. Rumours have persisted about a 1200cc version of Triumph's Street Scrambler being under development. Whilst the 900 Scrambler has quickly established itself as a favourite amongst those that have ridden it, it has also been criticised for being under powered. It has great torque and really drives off the line with good grunt but then falls off a power cliff at 4500rpm. Those that have ventured off-road have been pleasantly surprised by the bike's fire road ability. In that environment the lack of top end is irrelevant.
Well guys and gals, brace yourselves! Spy shots that have landed in our sweaty clutches have revealed an incredible step in the right direction by Triumph. Feast your eyes and note the serious hardware on the new, we believe, 1200cc rendition of the Scrambler. I purposefully left out the "Street" part of the name because this beast looks properly dirt worthy! The front wheel is almost certainly a 21 incher, and looks, from the spoke pattern to be tubeless. It sports double discs, [a sure sign of a 1200cc motor] and is suspended from upside down front forks with reasonable travel. Brakes are Brembos.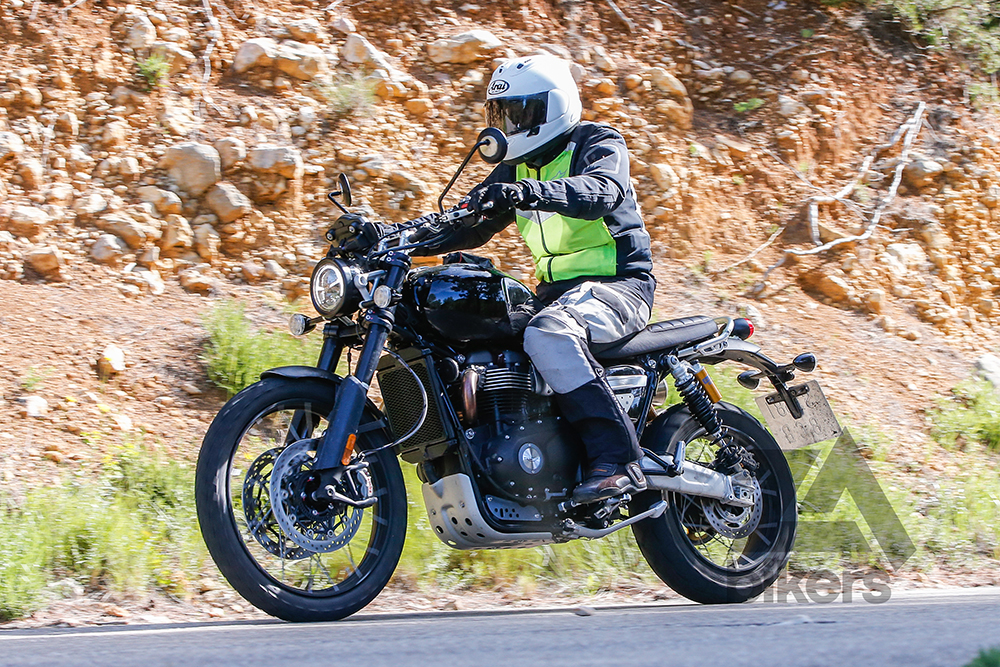 The tank looks bigger than that on the current Scrambler, probably around 17 litres. Given the frugal fuel consumption of these motors that should be good for at least a 300k range. The motor is protected by a decent bashplate, as well as engine case protectors. This puppy is built for proper off-road duty. Handlebars are mounted on risers, suggesting a comfortable standing posture. Boots are planted on serrated off-road pegs. Rear suspension is taken care of by a pair of Ohlins piggyback shocks mounted on a beefy alloy swingarm. The seat is a dual chap with a nice bungee friendly grab rail. The side stand tucks in nice and high and out of the way. The rear fender is short and bobbed,  just like it should be.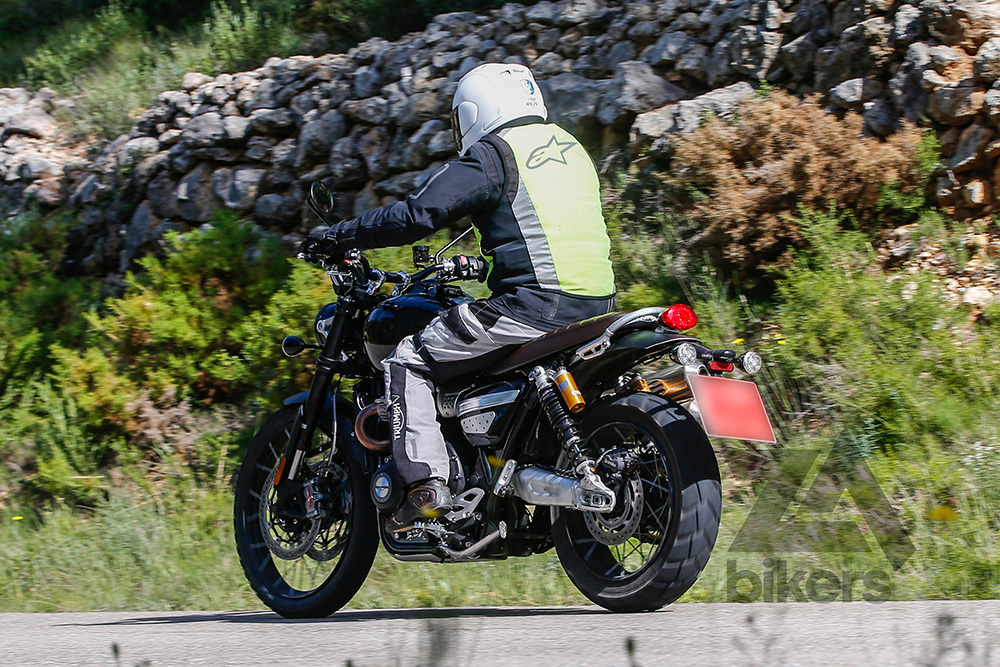 So sports lovers, what we have here is a seriously dirt worthy Adventure bike alternative. I really dig that retro vibe, so when I can combine that with my love of riding dirt roads, it doesn't really get much better. The current Street Scrambler weighs only 204 kg's, so I don't expect the 1200 to be much porkier.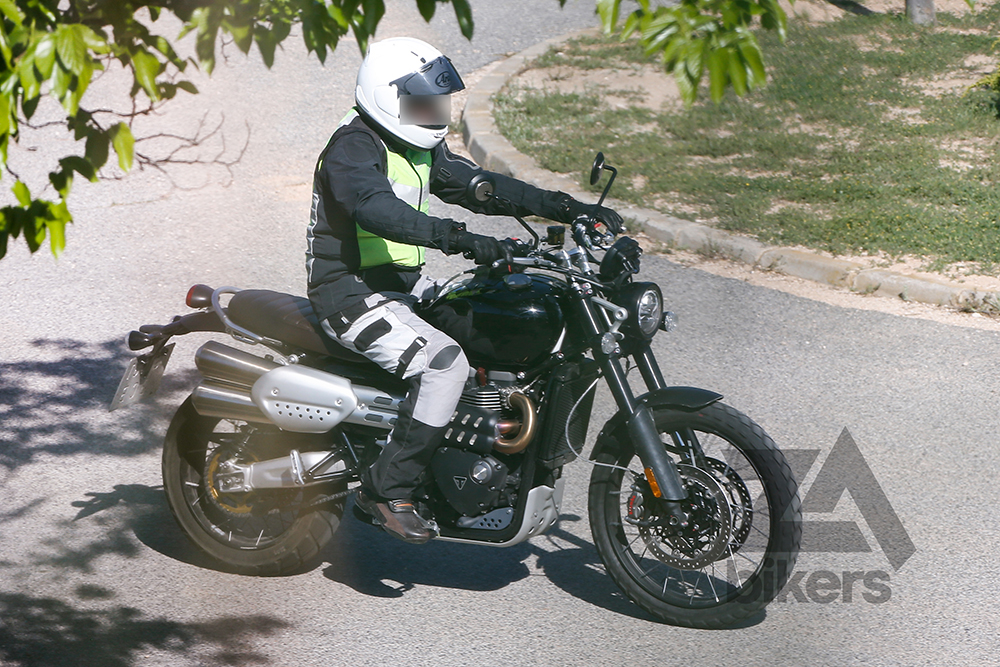 As enthusiasts we often wish that manufacturers would really take our wish list seriously. Triumph have flirted with a really dirt worthy Bonneville for a while, but never committed to build one. That, it appears, is about to change. Steve would really approve. Welcome back to the original Desert Sled. Oh yes, just remember guys, the first one to land on SA shores is mine. Consider my order placed!
Just remember you saw it here first!