Tuesday 12th June 2018, saw the re-launch of Triumph motorcycles in South Africa.
The launch event was held at a venue adjacent to Triumph South Africa's new premises in Eastgate, Sandton. Guests were treated to the unveiling of six brand new models, which were the new Tiger 800, Tiger 1200, Street Triple, Speed Triple, Speed Master and Bobber Black.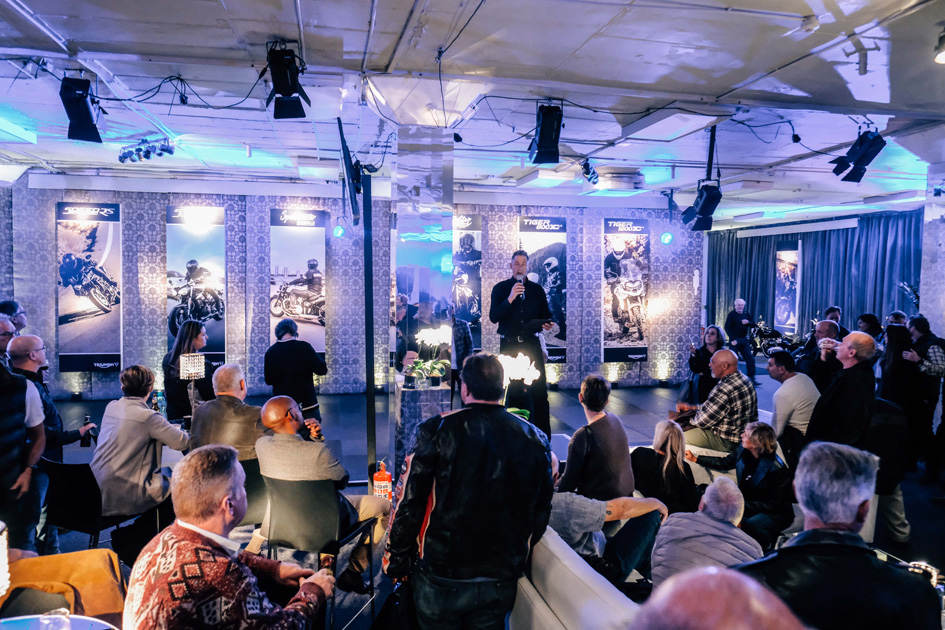 Bruce Allen (CEO of Triumph South Africa) gave a speech as to what lies ahead for Triumph in the coming months; this is what he had to say;
"We were appointed as the new Triumph distributor on 1st of March 2018, since then we have been working on the foundations of our business – this included; setting up service support around the country, parts supply, getting our bikes homologated, and setting up our service centre and showroom in Eastgate Sandton. As from June 16th we will be ready to trade.
Triumphs South African strategy going forward is as follows; we plan to open Triumph Black in the first quarter of 2019 in Woodmead Johannesburg, then later in 2019 we plan to open a store in Cape Town, and then follow that up in 2020 with a new store in Pretoria".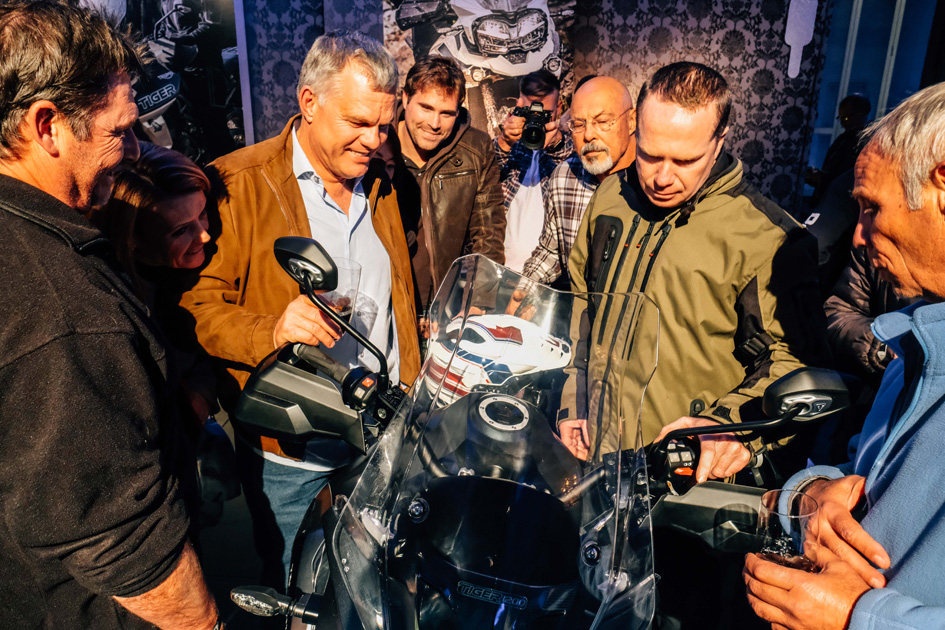 Thursday 14th June was the official media event, which was hosted from Pecan Manor Conference Centre near Hartbeestpoort Dam. Arriving there early and seeing the full range of bikes lined up in the car park was a reminder that Triumph has such a fantastic range.
We learned that the Triumph range splits into 3 main areas, which are; Modern Classics, Adventure & Touring, and Roadster – their previous Cruiser range has now been discontinued globally.
During the course of the day we got to test their full range of bikes and in their typical environment. My favourite bike out of the Modern Classic range would be the T120 Black. A mixture of retro cool and comfort, powered by a 1200cc high torque engine with performance figures (79 BHP @ 6550 rpm and 105 Nm peak torque at 3100 rpm), makes this bike the one I would want to live with day to day.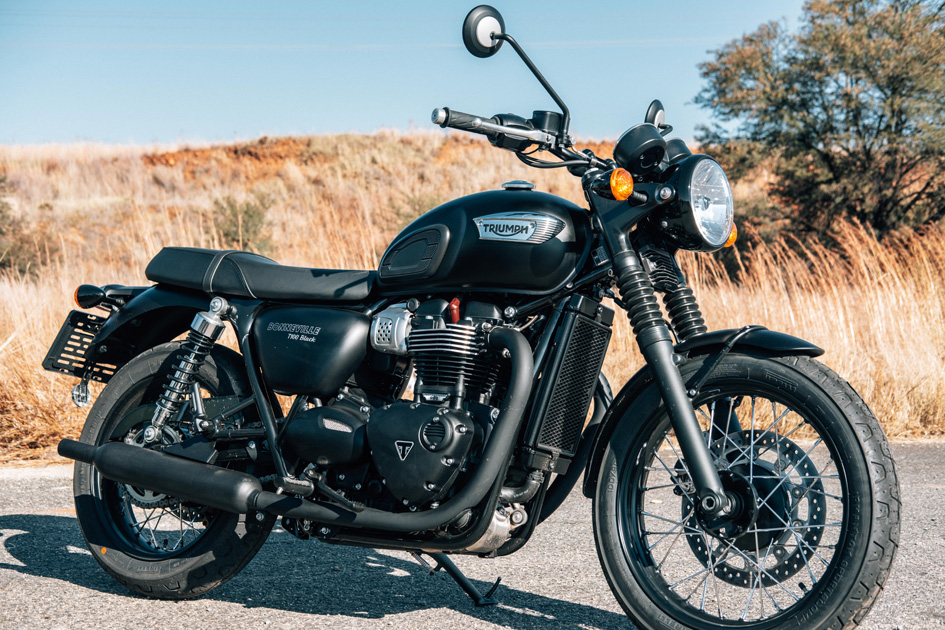 Out of the Roadster range the Street Triple R was my choice. The first thing you notice is the quality and finishes on this bike – absolutely incredible! The Street Triple R comes fully loaded with high-end features, such as; a brand new 765cc engine with performance figures (121 BHP @ 11,700 rpm and 77 Nm peak torque at 10,800 rpm), Showa 41mm up-side down big piston forks, a single Öhlins STX40 adjustable piggyback reservoir monoshock, Brembo brakes, Pirelli Diablo Supercorsa SP tyres, Quickshifter and Lap Timer, and a brand new full colour TFT display.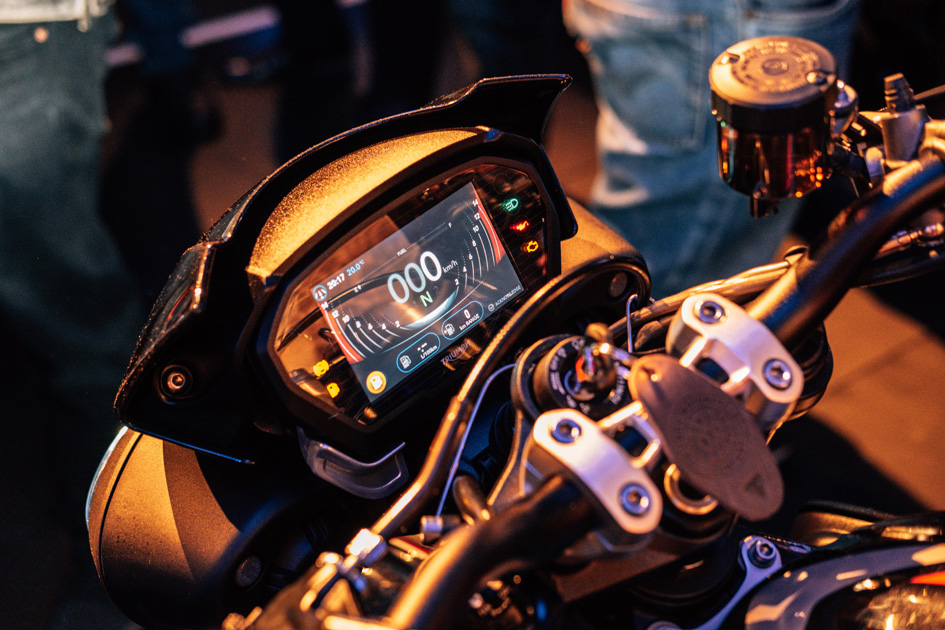 Why do I prefer this to the Speed Triple R? Well it's quite simple, the Street Triple R does not have to be ridden 'Hooligan' all of the time, making it both a great bike to enjoy on a weekend and practical enough to be a great choice for daily transport use. With a sales price of a mere R152K – this bike is the bargain of the century!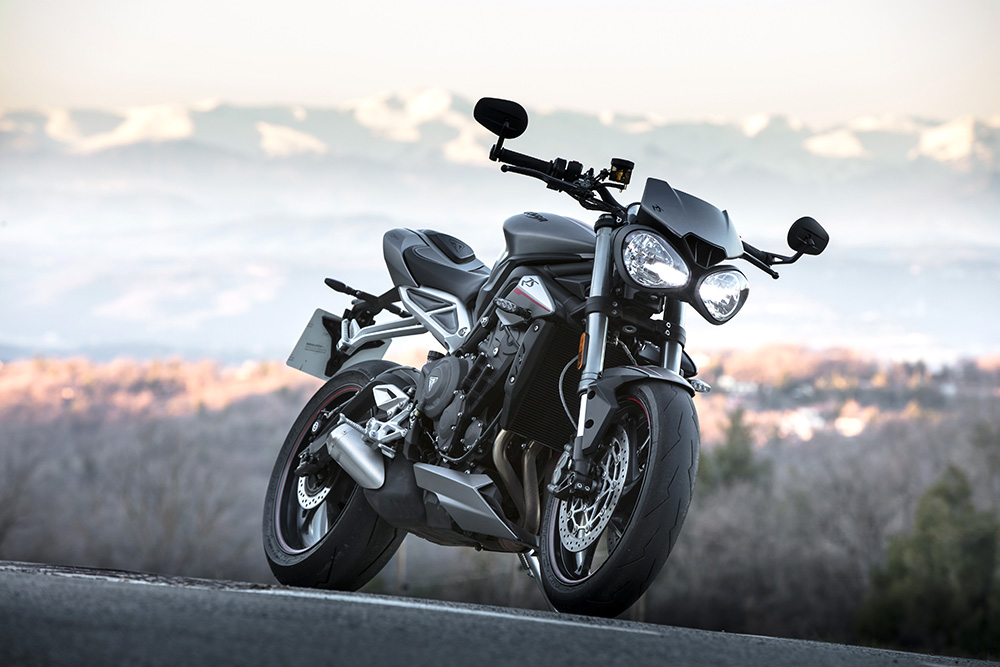 From the Adventure & Touring range and my overall favourite bike of the day, is the new Tiger 800 XCa. The 2018 version has had a facelift in the styling department and comes with a brand new full-colour TFT display. This bike simply ticks all the boxes for me, an extremely practical bike that you can easily live with daily, a thrilling new generation 800cc triple engine with performance figures (94 BHP @ 9,500 rpm and 79 Nm peak torque at 8,050 rpm), provides ample enough fun on a breakfast run, great for touring, comfortable two-up, optional luggage available, and a weapon in the dirt. I was especially impressed with the adjustable WP suspension. We rode these bikes on a rutted dirt road and I can honestly say that the ride comfort was sublime! Oh, and the adjustable seat is a great feature, especially for myself; a shortish guy who usually struggles with bigger adventure bikes. I can see myself trading in my 2016 Triumph Street Twin and buying a Tiger 800 XCa in the not too distant future.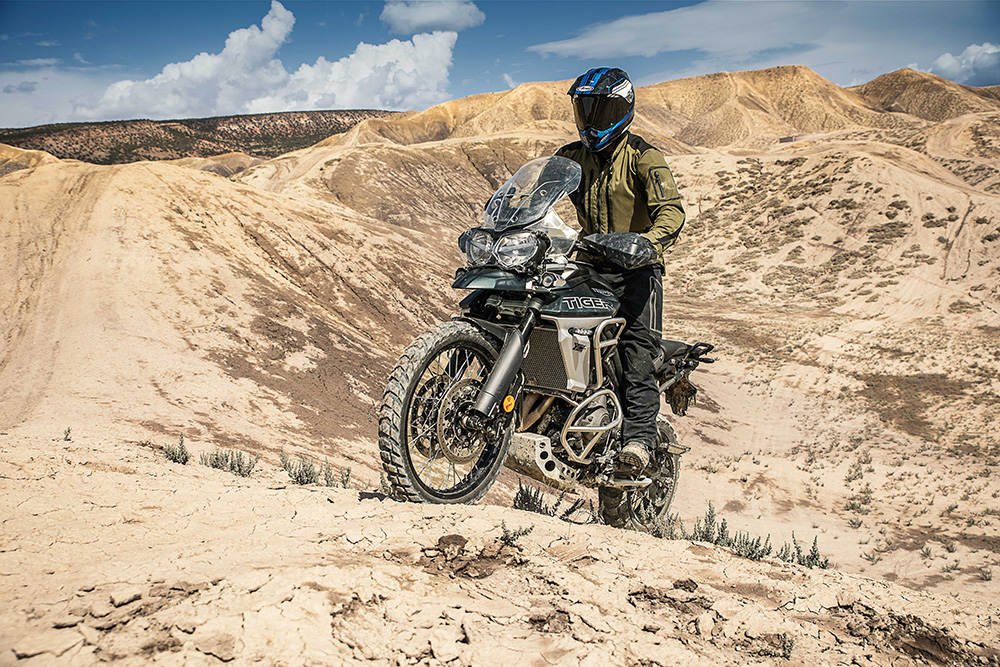 That evening we ALL took part in a Drumming Circle gathering. This was such a great way to unwind from the days ride and a fun way to bring people together.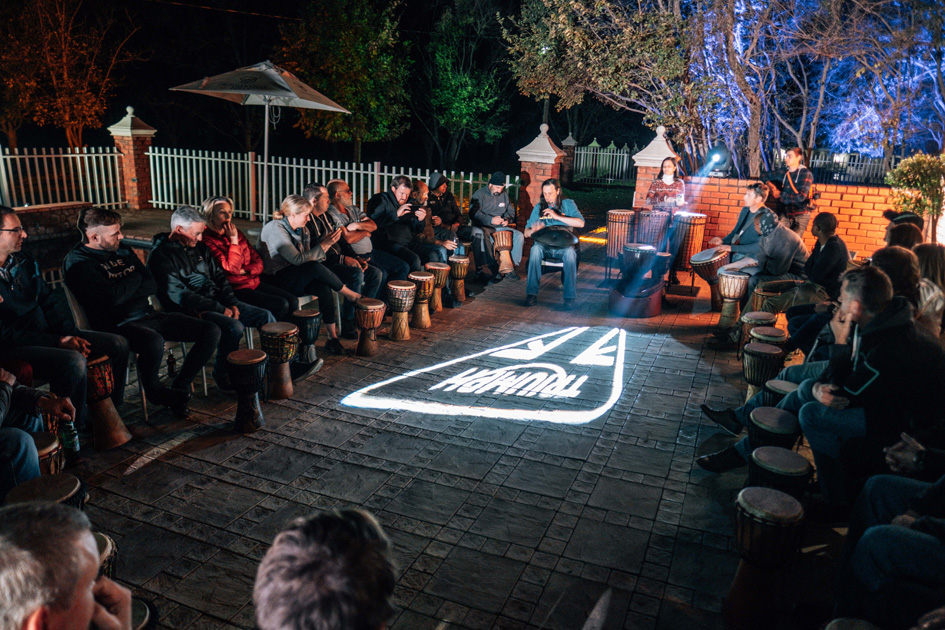 I would like to thank Triumph South Africa for all their hospitality at the media launch, and we look forward to reviewing in depth their new exciting range of bikes in the coming weeks – and, I am happy to see the ride continue in South Africa.
Triumph Johannesburg is now open for Business, for more information visit:
Triumph Johannesburg
Cnr South & Dartfield Rds
Eastgate Ext 13
Sandton
Johannesburg
South Africa
Tel: 011 444 441
Email: [email protected]
Web: www.triumph-motorcycles.co.za
Photo credit: Joe Fleming / Bonafide Moto Co.
Videography by: Bjorn Moreira & Simon Morton