KTM have been promising an adventurised version of their super-popular 390 platform for over five years now. With these latest spy shots, it feels like the wait might finally be over.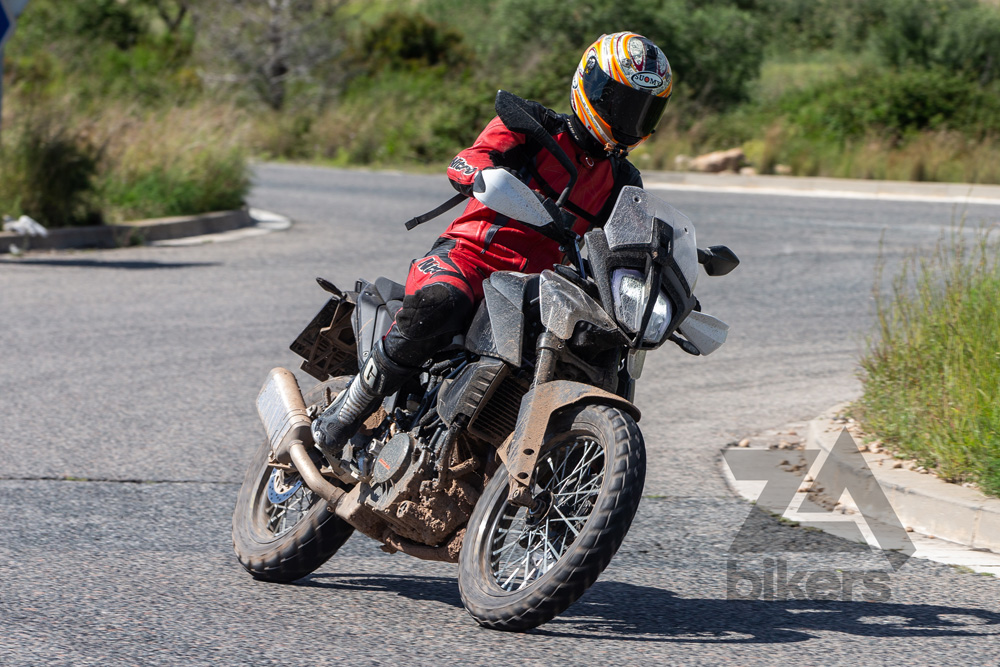 A KTM 390 Adventure is a no-brainer for the Austrian marque. The sub-400 cc market is booming, and BMW, Honda, Kawasaki and Suzuki all have mini dual-sports in their ranges. Given how popular the 390 motor and chassis are—and how good ze Austrians are at building adventure bikes—it's about damn time they entered the fray.
Going on these photos though, fans of the orange brand that lean towards hardcore off-road riding might be a little disappointed. Early spy shots of the presumed 390 Adventure originally teased longer suspension, 21F/18R wheels, and a rally-style fairing. But these latest images show a far less focussed machine.
At a glance, the Adventure model looks to be heavily based on the 390 Duke. The motor's unmistakable, the lines are similar, and there's a hint of the trellis frame sticking out from behind the bodywork. The actual bodywork is more substantial than the Duke's though. Some of it's probably there to throw wandering eyes off, but we're betting on increased fuel capacity and a more rugged overall build.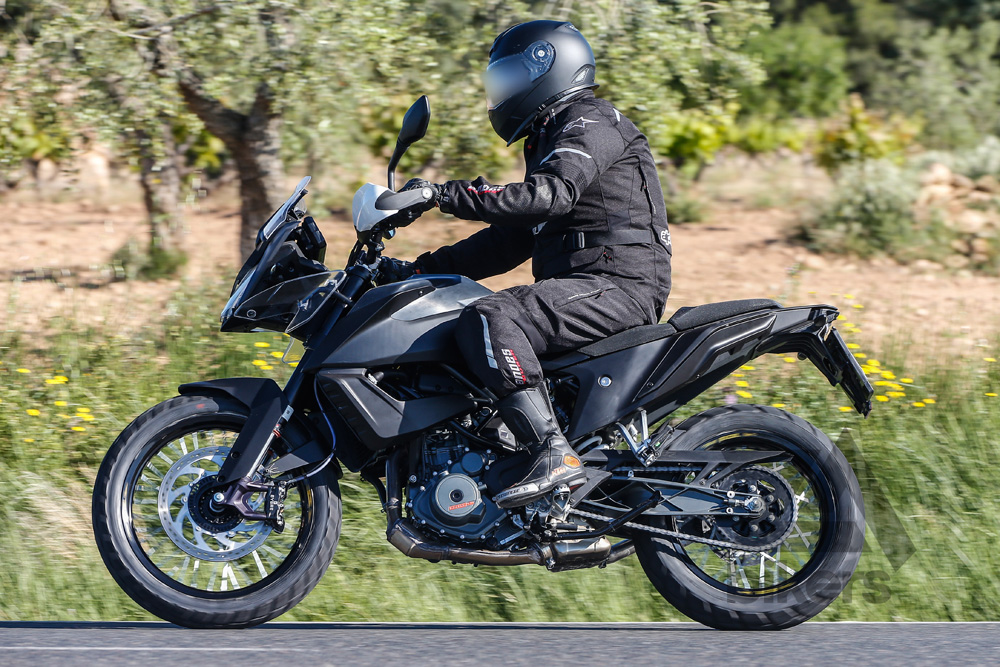 It only looks marginally taller than the Duke, with a similar upside-down front end and the same swing-arm. So we're not expecting copious amounts of suspension travel. Spoked wheels hint at off-road intentions, but to our eye it looks like KTM have opted for a 19" front and a 17" rear.
The Duke's low slung exhaust has branched out into a oval muffler that's out of the way of mud and rocks, but there's no bash plate in sight…yet. The design of the headlight and nacelle come as no surprise—this look's become the go-to for KTM's adventure bikes. So that's probably the strongest clue that we're looking at an almost-production prototype.
As for the overall vibe, it's clear KTM are taking the same approach that BMW did with the G 310 GS. Rather than a mini-rally bike, the 390 Adventure looks like a do-it-all commuter that's built to get dirty on weekends. We're totally fine with that—an all-rounder's sure to attract more riders than a niche small capacity rally bike. And given the brand's legacy as an enduro and rally giant, we know it's not going to be a total softie.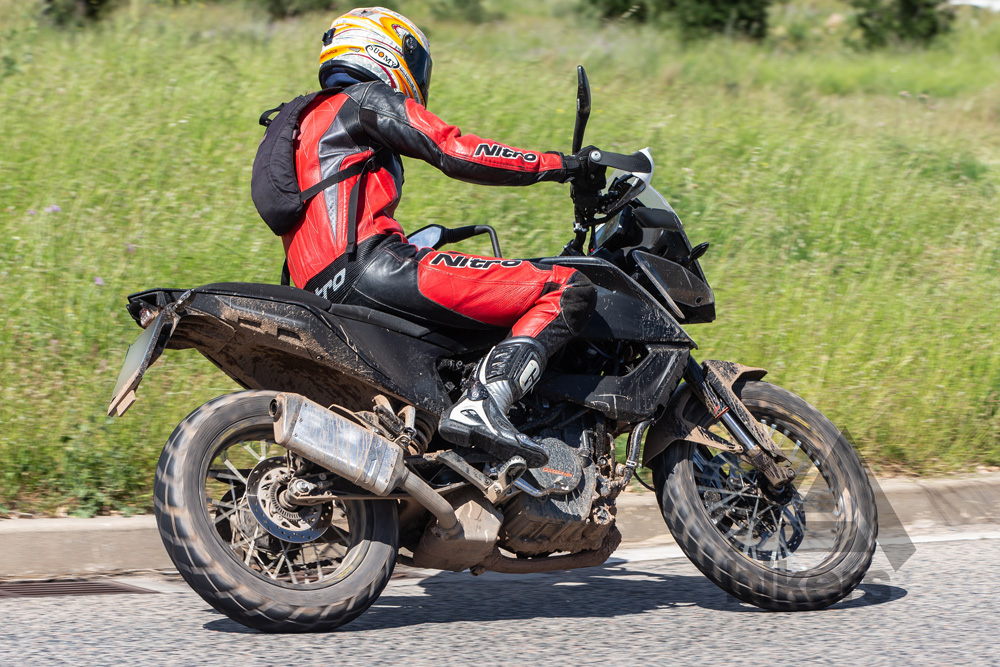 The 390 Duke is almost universally praised for how great a ride it is. If KTM can take that package, and make it even more versatile by adding a measure of off-road ability, this pint-sized adventurer will sell like hot cakes.
The most burning question is when will we get it? We know it's going to be released next year in India [Source: The Times of India], which is where it's going to be manufactured. But there's still no word on when the rest of the world will get their hands on it.