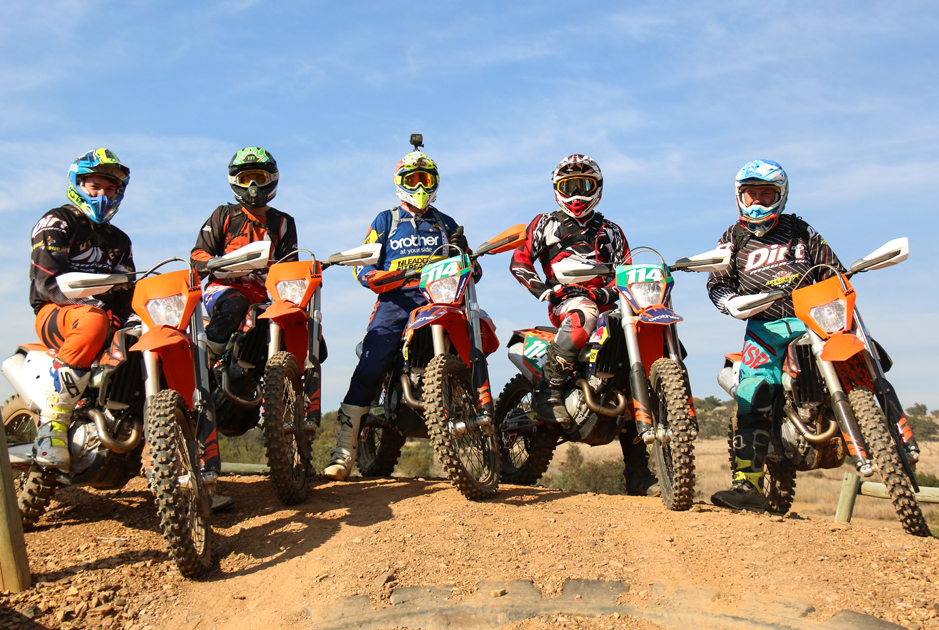 It is not everyday that you find yourself at ADA's Motorcycle Off-Road Training grounds, situated around the beautiful Cradle of Humankind, with three of KTM's latest models, Ready to Race. The three weapons KTM had decided on unboxing for us journos were the 250, 350 and 450 EXC-F 2019 enduro models.
After suiting up and having a quick brief concerning our various routes, machinery, and time schedule, all that was left to decide on was which KTM to throw my leg over first.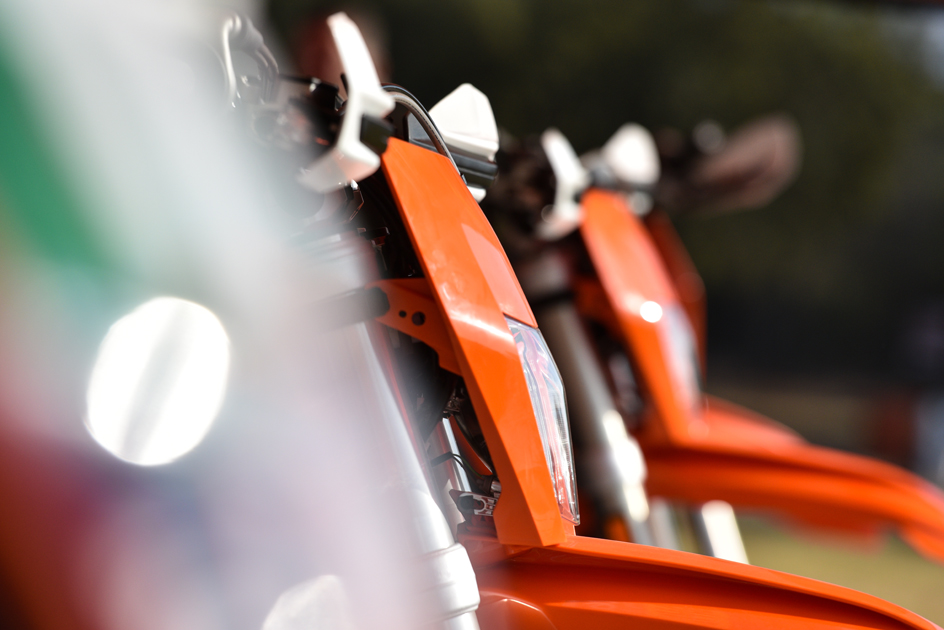 I hopped on the 250 EXC-F for the mornings warm up ride which included a short forest single trail leading towards a flat out dirt road with a few bermed corners.  Our next portion of riding was a bit more technical with a mixture of terrain such as steep rock climbs, fast forest single trails, water crossings and old wagon routes used back in the day.
The 250 EXC-F had heaps more power than what I expected. I could pull a higher gear in places I never thought possible. In my opinion KTM got the mapping spot on. Most of their models come out with EMS (Engine Management System) that allows you to change engine mapping to have a stronger power curve and you can activate the unique traction control for maximized grip. With a light weight of 103kg (WITHOUT FUEL), combined with the WP Xplor 48 upside-down forks and the WP Xplor PDS rear shock, the bike steers really well in the tight forest single trail and grips well when climbing over slippery rocks. When it comes to the open stuff the 250 EXC-F does lack top-end when trying to keep up with the bigger bikes. That said, the general agility of the 250 generally compensates overall.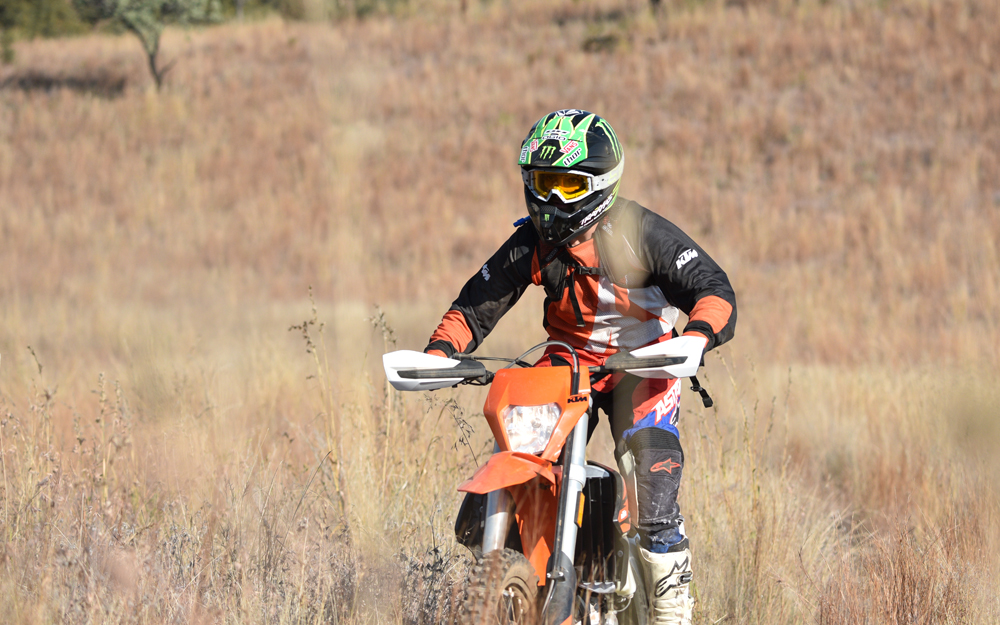 The 250 EXC-F may be better suited to a novice rider or lighter rider, and it also may suit the women riders out there, looking for a light bike that offers top class power, great handling and most of all it inspires confidence.
Climbing onto the 350 EXC-F was like finally talking to your high-school crush and in this case, she didn't let me down. The 350 EXC-F is like the 250 EXC-F just on steroids. What the 250 lacked the 350 has, built to get wild. After the first few bends my adrenaline was pumping. The 350 EXC-F comes with 450-style power and 250-like dimensions, making the 350, in my books, the best all rounder.
The 350 motor offers a torquey ride that likes to be ridden in the middle of the power curve, but does not complain about being lugged or revved out. Even with more power from the grunty 350 motor, I found myself not even bothering with the ignition curve switch, nor the traction control, because the suspension and smooth power curve just gave me so much control.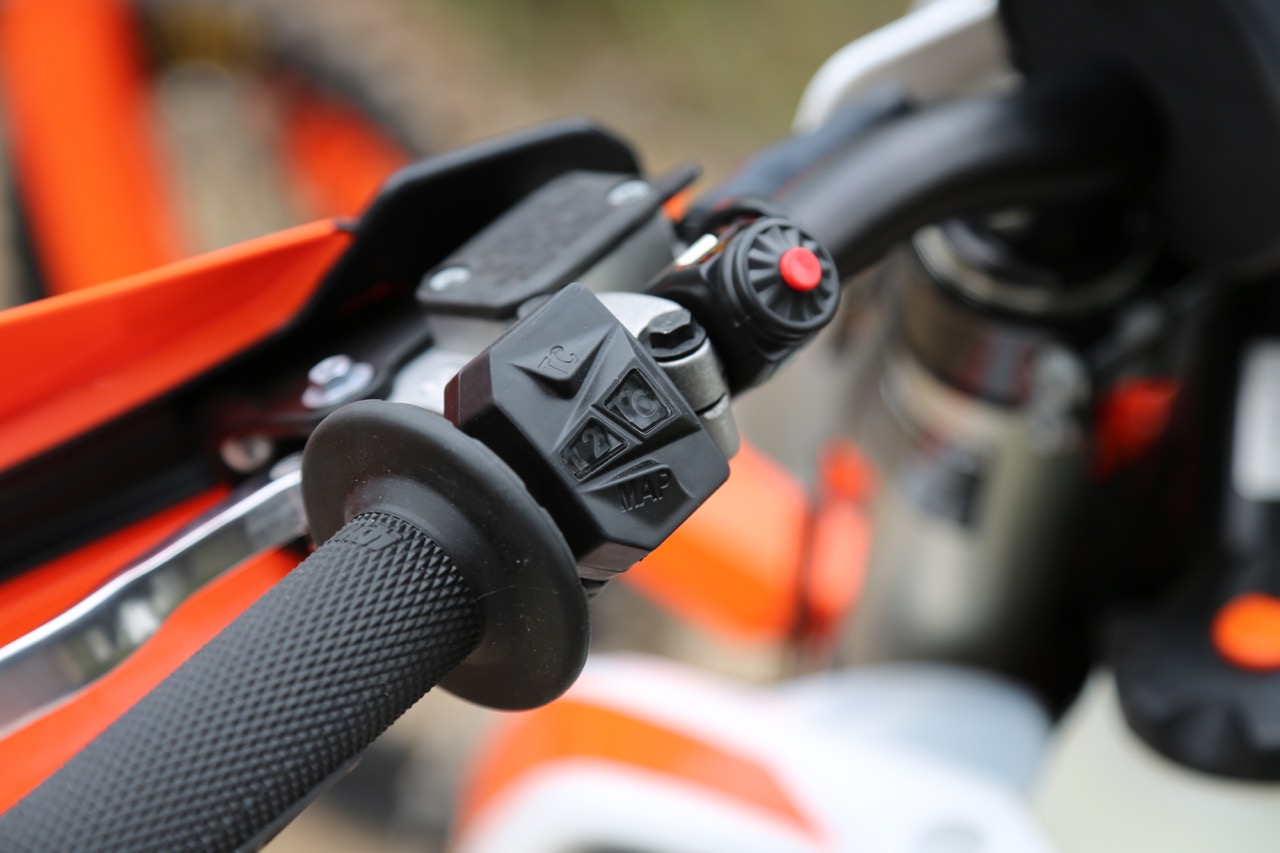 After chatting with the other riders we came to the conclusion that, if you are in 72-90 kilograms weight range, then this EXC, right off the showroom floor, has some of the best suspension ever on an off-road bike. The suspension is not only good, but KTM even kept it simple with less adjusters and lighter components. Not only on the 350, but on the entire EXC-F range.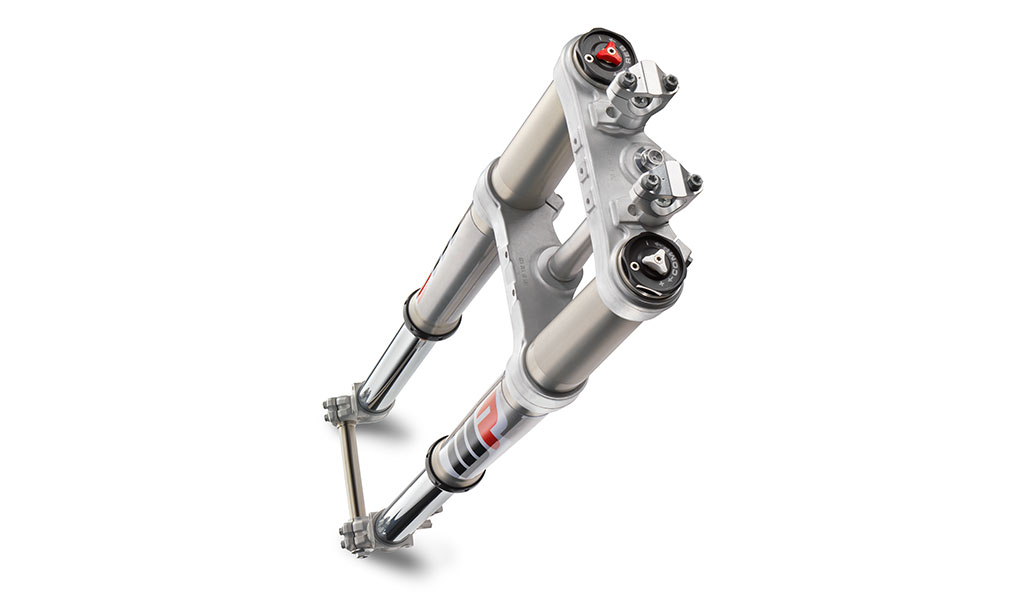 Weighing in at 106kg dry, the 450 EXC-F is only 2kg's heavier than the 350. I hope that gives you an idea of the insane power to weight ratio this Enduro beast has to offer. The 450 EXC-F doesn't just attack just about any terrain, it tames it, with not only it's raw power, but with it's great handling and flickability which makes all the sense in the world when riding on some tough Enduro trails.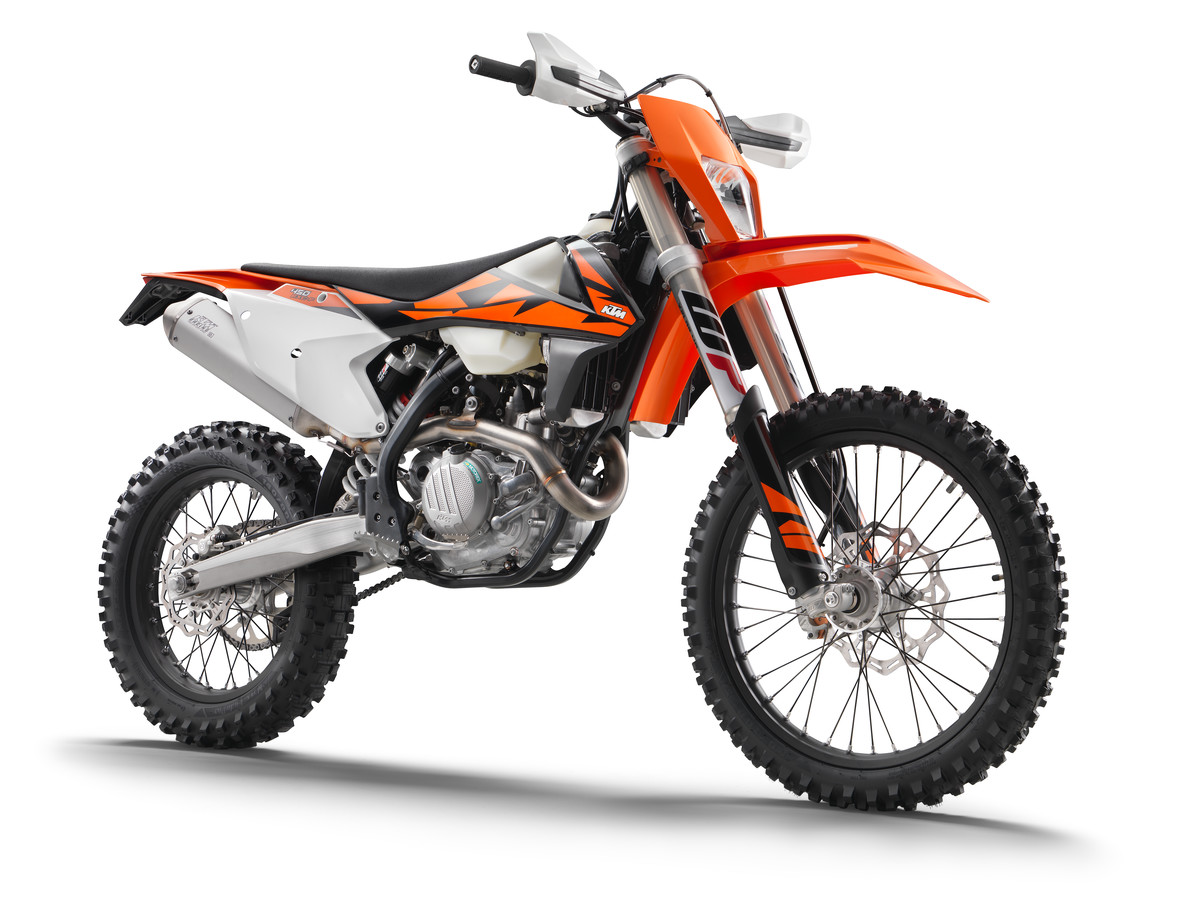 KTM has always been known for it's "READY TO RACE" inspired motorcycles and this 450 is a great example. It's crazy fuel-injected SOHC motor powers the most compact and lightest 450 on the market. The 450 may sound a smidge intimidating to the amature riders and lighter fellows like myself and yes, without using the ignition curve switch and traction control the bike can be a bit much in the technical sections.
As a rider I'm considered a light weight, only weighing 70kg. So without making any adjustment the 450 EXC-F suspension was on the hard side. With that came a drop in traction climbing rocks and steep terrain. Suspension setup is critical when riding enduro and 90% of the time factory set bikes aren't setup for your weight so make sure your local KTM dealer gets it spot on.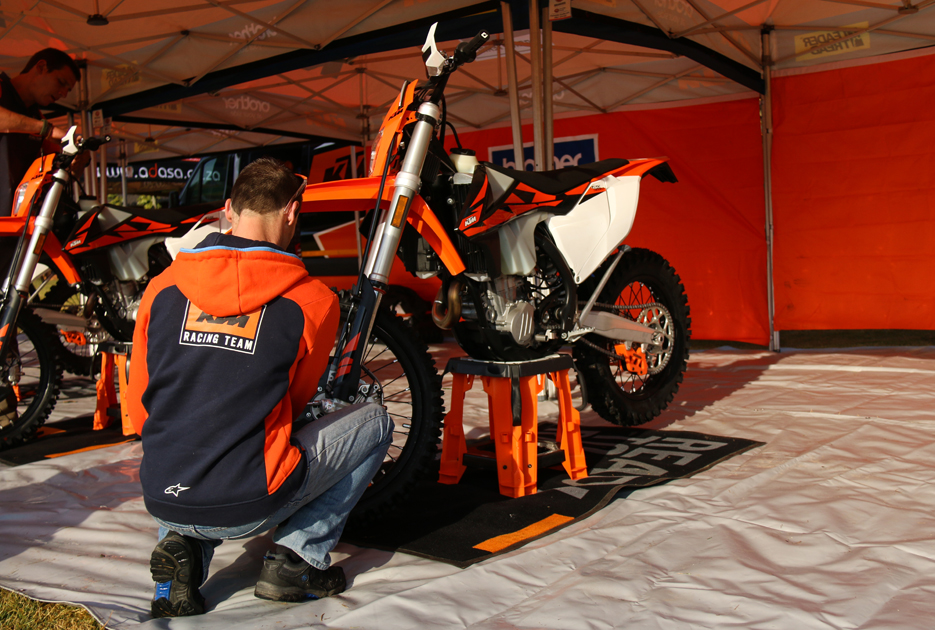 If you were to ask me who would buy a 450 EXC-F?  I would say it's for the experienced riders out there that are looking to do more technical as well as open cross country riding. The 450 may also suit the heavier enduro riders 90kg and up because the powerful motor never needs to be revved high in the tight stuff, allowing you to just idle up most obstacles never needing to worry about an overheating motor nor a fan turning on.
My overall experience on the EXC-F range was an eye opener. I grew up in the 2 stroke era which has given me a definite bias. After riding this new breed of 4 strokes, I've realized 4 strokes are a force to be reckoned with. Over the past few years there hasn't been much talk about KTM's new 4 strokes and that's because the talk has been predominantly about their 2 strokes. Developing the TPI bikes may have stolen the limelight from the 4 strokes.
I think if KTM gave riders an opportunity to ride their four strokes and two strokes back to back, a few minds would be boggled at how astonishing these new 4 stroke are. Thing is, whatever your personal preference, it most certainly comes in orange!