Indian hosted a breakfast run to the Aviator venue near Hartebeestpoort dam on Sunday the 12th. Current Indian owners, prospective owners, and representatives of the motorcycle media gathered at the magnificent bespoke Indian dealership in Melrose Arch, hopped on a variety of Indian motorcycles, and set off. Riding in a rough formation, the Indians drew their fair share of admiring stares from all and sundry. We took a roundabout route via Hekpoort through the splendid Magaliesburg. The weather was fresh enough to be comfortable in riding kit, so we cruised along, revelling in the rolling thunder of the big Indians.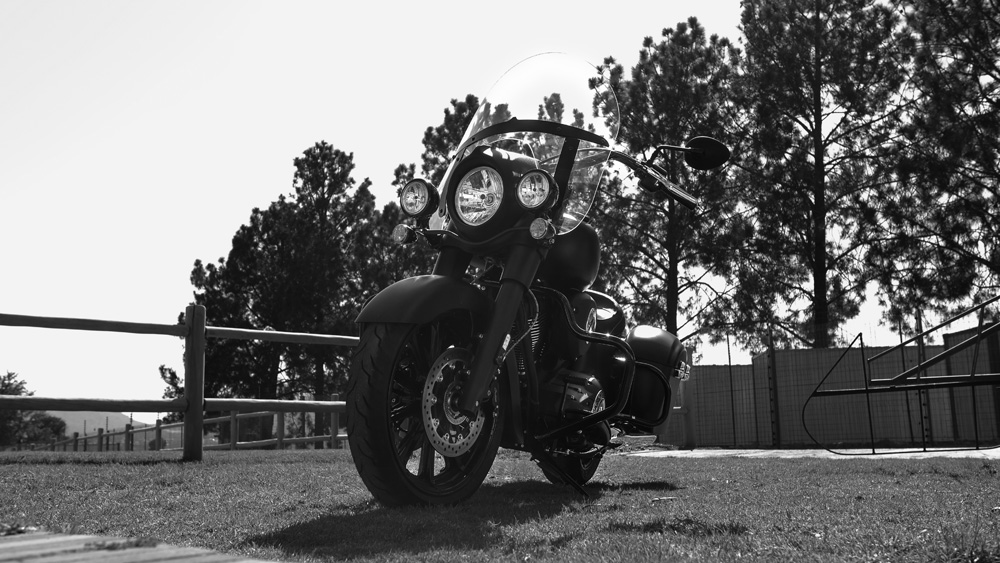 My ride for the day was the Indian Springfield Dark Horse. Having recently ridden the Chieftain Dark Horse down to Hazyview, I was familiar with the general layout of the bike. The Chief is the naked version of this bagger. Ease out the clutch and roll along on 150Nm of effortless torque, all available at a mere 2100 rpm. The Springfield Dark Horse is totally blacked out, with the exception of polished fins on the cylinders, and a polished accent on the iconic swooping fenders. The instruments are tank mounted, so nothing clutters the headlight shroud. Even the Warbonnet front fender running light is black! The six speed transmission is really smooth for a big bore twin. The Thunderstroke motor has an indestructible solid feel to it. At 357KG's fully fueled, the Springfield Dark Horse is no lightweight, yet once rolling, it responds to input from the wide black chrome bars beautifully.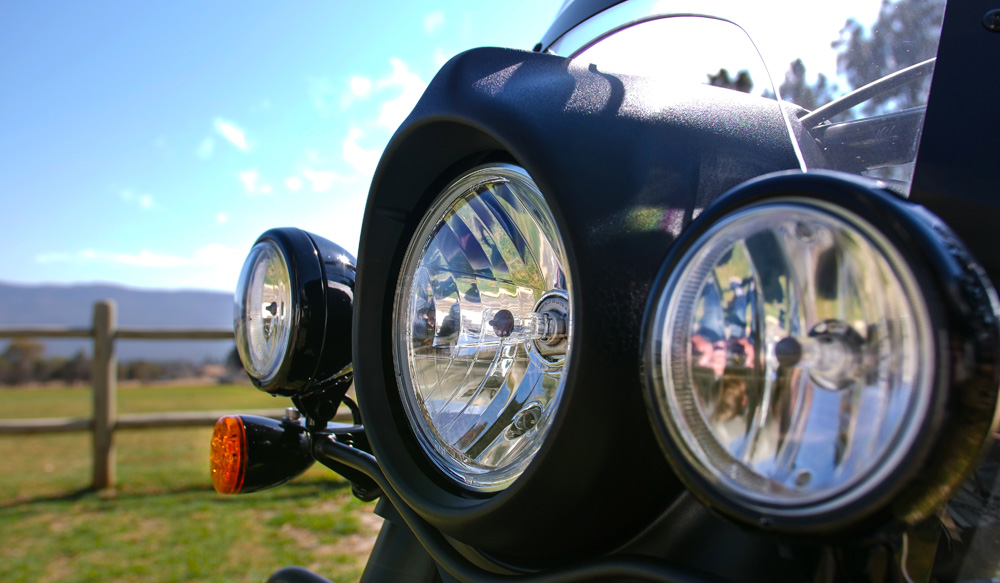 119mm of suspension travel up front and 94mm in the rear, does a remarkable job of smoothing out the grotty road surfaces out Magaliesburg way. Feet on the running boards, butt nestled in the sumptuous seat, and wide bars falling comfortably to hand, I felt like a million dollars on the big Indian. Highways are quickly despatched thanks to cruise control. Indian's engineers have even tuned the twin exhausts to emit the right degree of controlled thunder.
All too soon we rolled up to the venue for a most pleasant brekkie, shooting the breeze with like minded souls. We then made our own way back to Melrose Arch to conclude a great day of motorcycling "the Indian way". The morning spent on the big Indian Springfield Dark Horse really epitomised what these magnificent bikes are all about. Getting out and about, enjoying our beautiful country in a non threatening and thoroughly pleasant way. Do yourself a favour and give the guys at Indian a shout. They do bi monthly breakfast runs where you can get to sample their bikes in their natural environment. Really live a little! You won't regret it for a moment!
For more information visit: www.indianmotorcycle.co.za
Videography by: Grant Lucas & Bjorn Moreira.