Lets face it, as motorcyclists we are all enthusiasts and we love personalising our motorcycles in one way or another. A popular modification is to tune your motorcycle depending on your requirements, which may be; more torque, more economy, more top end, more power or to remove the EURO restrictions.
Up until now you have had to book you motorcycle in with a tuner and have a device of some kind fitted, or your ECU flashed and the bike Dyno tuned with varying results. There are various companies that offer this service but never in the motorcycle industry in South Africa have you been able to tune your motorcycle from the comfort of your own home, at the track or the drag strip! A well known product widely used in the performance industry called My Genius by Dimsport, is now available in South Africa, and boasts some of the best performance MAPS in the world today.

The My Genius is your personal performance tool where you simply download up to 10 different maps into your motorcycle with your stock file always available. The My Genius boasts features like; being undetectable by the manufacturer and therefore warranty safe, deletes fault codes, and resets key adaptive parameters.
If you're going on a long trip choose the economy map and save up to 10% in fuel. Racing? Then choose the performance map and gain HP! Going in for service? Choose your stock Map! You have the power in your hands to control your motorcycle – how cool is that?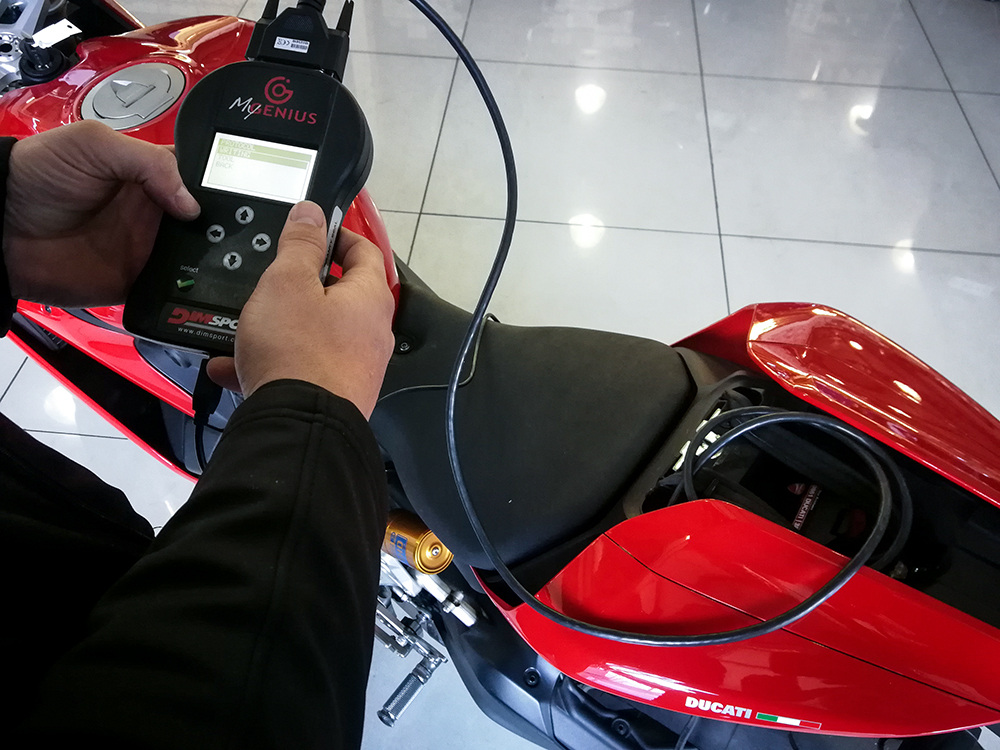 The MyGenius tool is available for only: R7 950 and includes; all the cables, two maps according to your requirements, and is available for the following brands; Aprilia, BMW, Ducati, MV Agusta, Triumph, KTM and Harley Davidson.
In addition, the MyGenius tool can be reset and used on a different motorcycle or vehicle, all you need to do is simply purchase additional maps, to suit your requirements.
Here is a Introductory how to video by Dimsport:

To check if there is a MyGenius available for your motorcycle send an email enquiry to: [email protected]
For more information on Dimsport, visit: www.dimsport.it
We will be in-depth testing this product very soon, and we will be reporting on our findings, so watch this space!