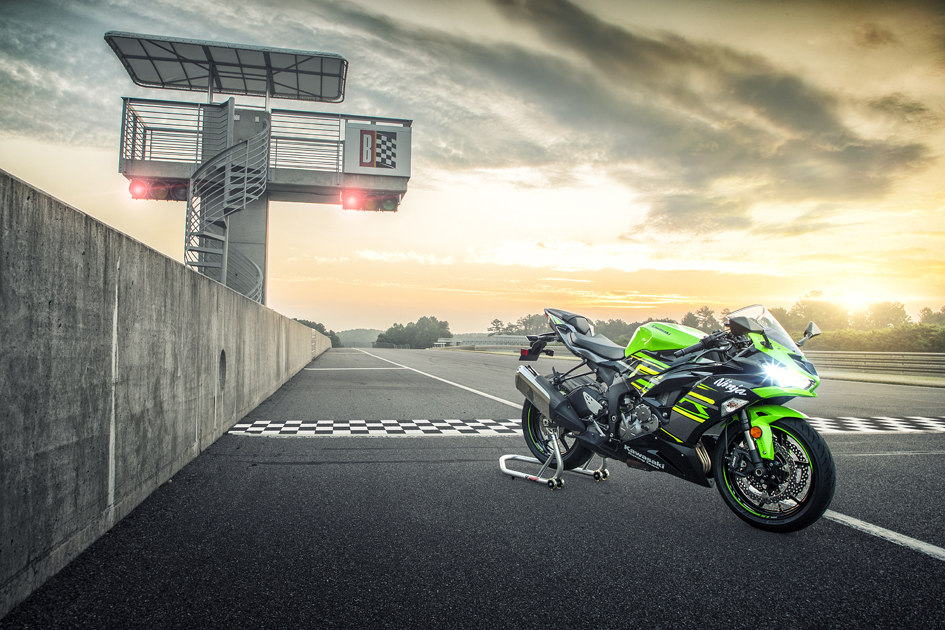 Designed to deliver the fun and excitement of a supersport machine to a wide range of riders, the Ninja ZX-6R offers superior performance at all rpm care of its 636 cm3 engine, and with chassis settings focused on winding roads, it provides riding exhilaration in situations ranging from the track to the hills, and the highway to the city. For 2019, the updated Ninja ZX-6R features new gearing that delivers stronger low-end response, making the new model even more fun on the street and winding roads. KQS is now standard equipment, complementing advanced rider support technology like 3-mode KTRC, Power Mode selection and KIBS. And all-new styling, the next step in the evolution of Ninja design, gives the new Ninja ZX-6R strong family looks while creating a distinct image.
Performance Optimised for Street-Riding Exhilaration
With race-based engine and chassis performance optimised for the street, the Ninja ZX-6R offers riding exhilaration in a wide range of riding situations. While its roots give it a high potential for track-riding fun, its street-riding focus make it the 600cc supersport of choice for a day in the twisties.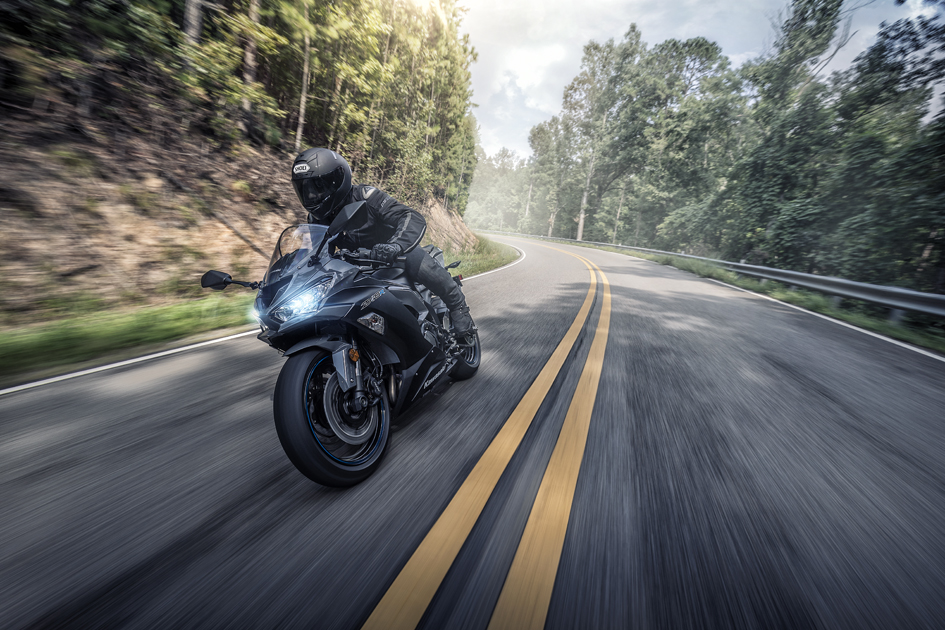 NEW 636 cm3 Liquid-Cooled, 4-Stroke In-Line Four
The advantage offered by the Ninja ZX-6R's 37 cm3 greater displacement is significant for real world riding exhilaration. Greater performance across the rpm range is welcome when sport riding, both in the hills and on the racetrack. But stronger low and mid-range torque compared to "ordinary" mid-size supersport models also offers increased usability in everyday street-riding situations, like riding in stop-and-go city traffic, or accelerating to pass another vehicle on the highway. Updates for 2019 ensure emissions clear Euro4 regulations.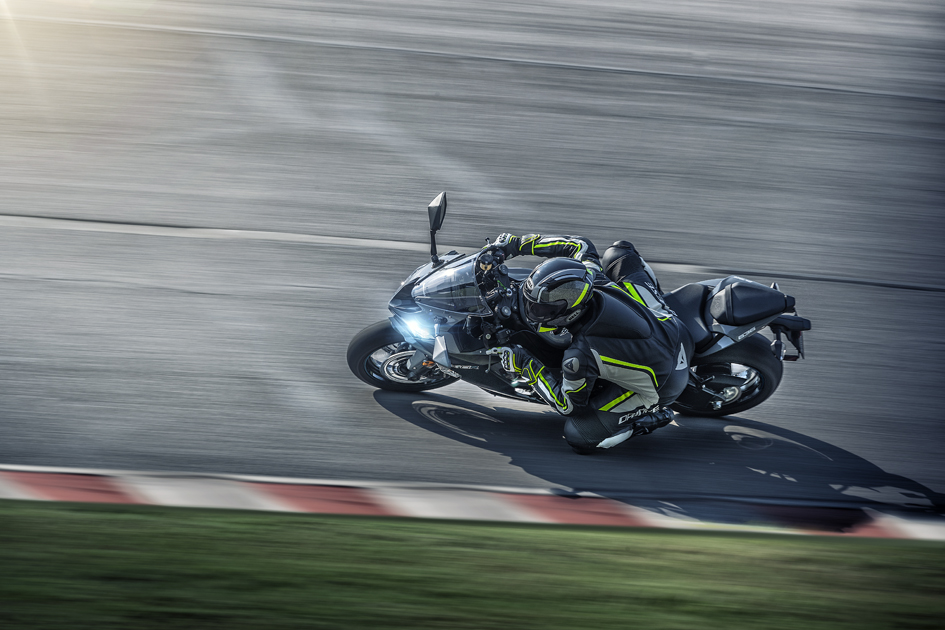 NEW Improved Power Feeling
Shorter gearing care of a revised final ratio further emphasises the engine's strong low-end. Well suited to the Ninja ZX-6R's street focus, this change promises even more fun on the street and on winding roads.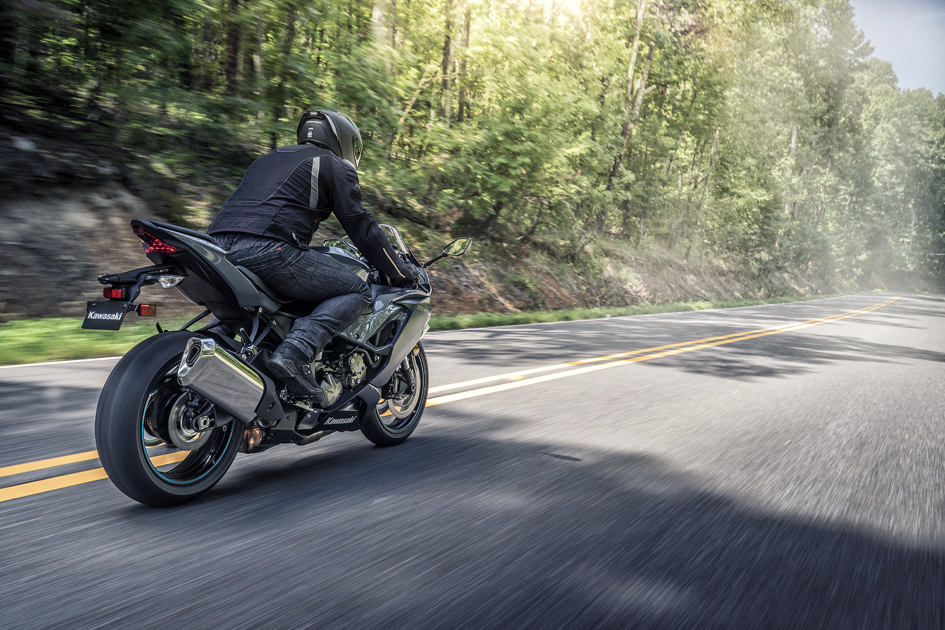 Assist & Slipper Clutch
Race-inspired clutch technology offers both a back-torque limiting function as well as a light feel at the lever.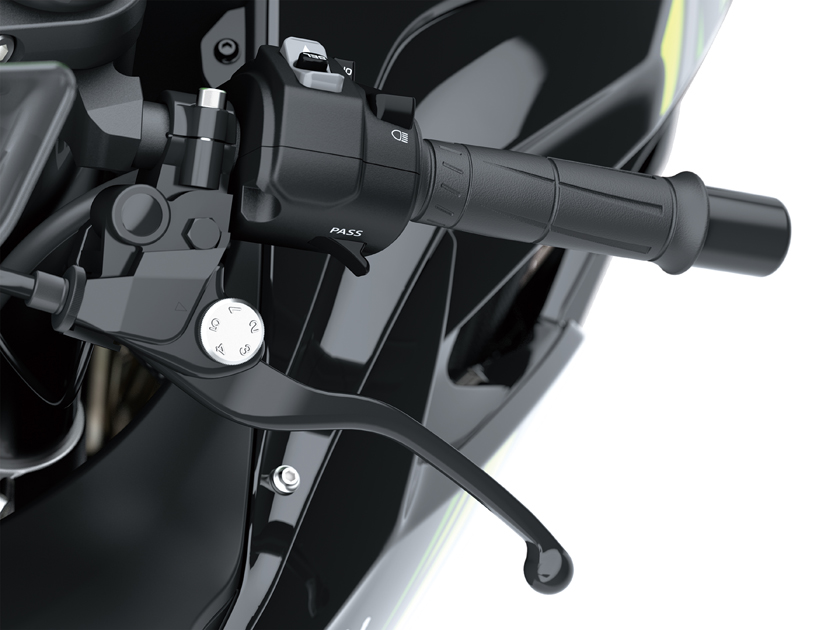 Pressed-Aluminium Perimeter Frame
Race-developed perimeter frame is the key to the Ninja ZX-6R's superb balance of flickable handling, mid-corner composure and an ability to change lines on command, coupled with excellent chassis feedback.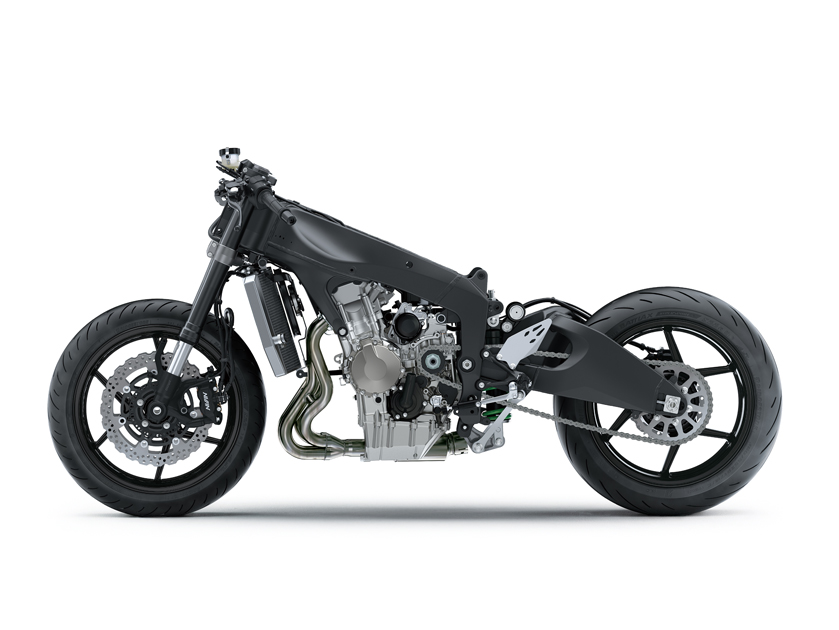 NEW Bridgestone's Latest Sport Tyres
BATTLAX HYPERSPORT S22 tyres contribute to lighter handling, while offering superior grip in both dry and wet conditions, which translates to greater rider confidence and enjoyment.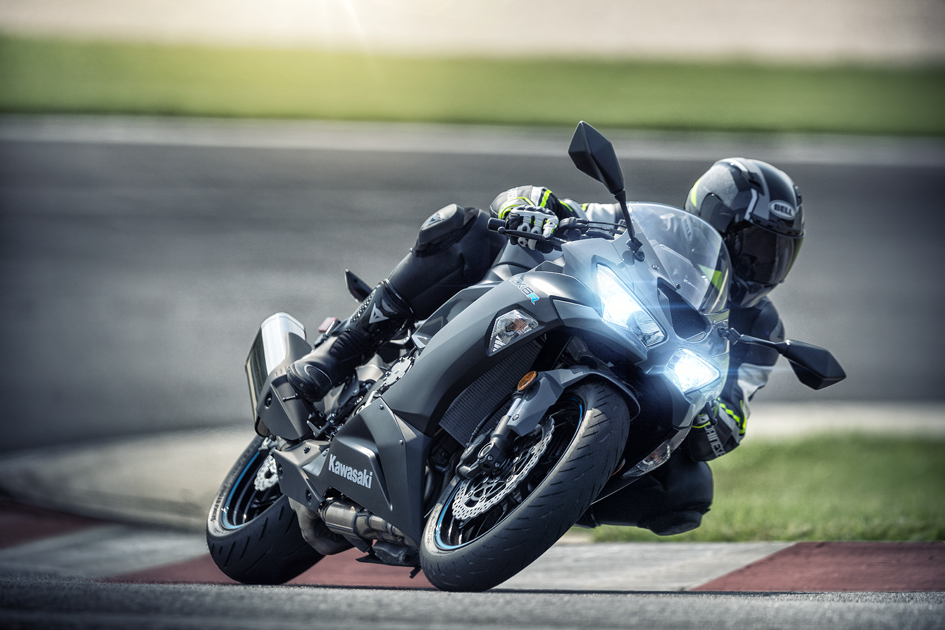 SFF-BP (Separate Function Fork – Big Piston)
Combining the concepts of Showa SFF and BPF, this advanced fork offers both racetrack performance and everyday usability. Preload and damping (rebound & compression) are separated, facilitating setup.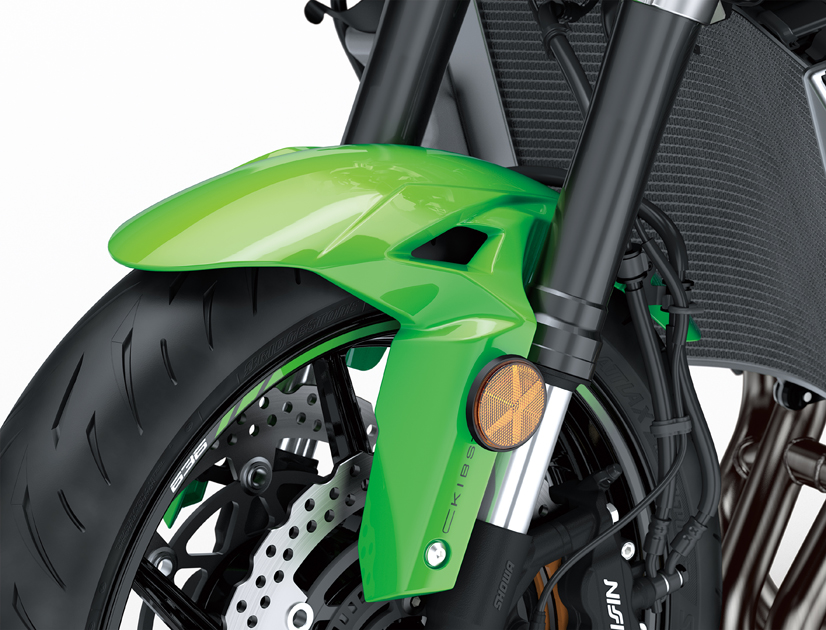 Large Brake Discs, Monobloc Calipers
Highly rigid, radial-mount monobloc calipers deliver a firm feel at the lever for superb control. Large φ310 mm petal disc brakes and a radial-pump front brake master cylinder complete the front brake package, ensuring powerful braking with excellent feel. A φ220 mm petal disc brake and lightweight caliper slow the rear.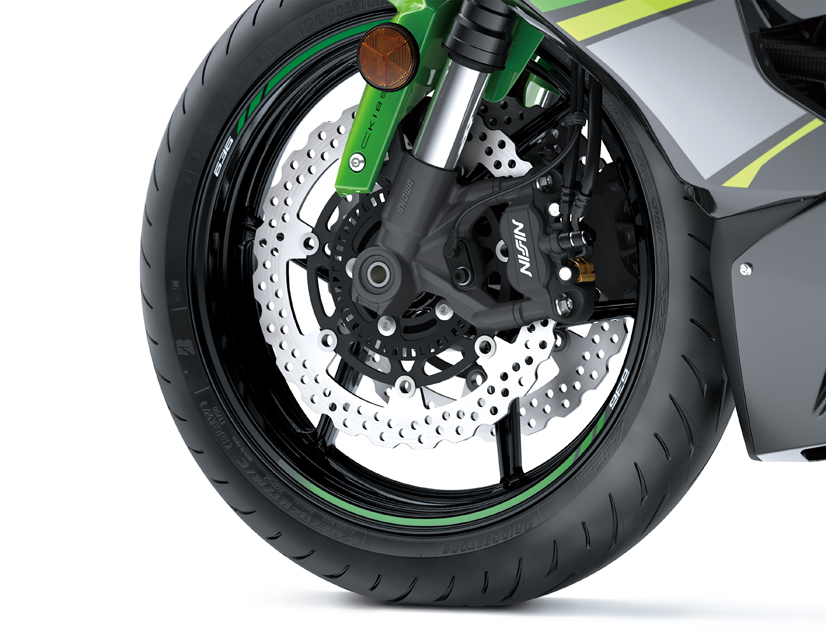 Naturally Aggressive Ergonomics
Riding position ideal for sport riding offers an intuitive fit that puts riders instantly at ease. Tank, seat and rear frame offer good contact with the bike for enhanced rider feedback.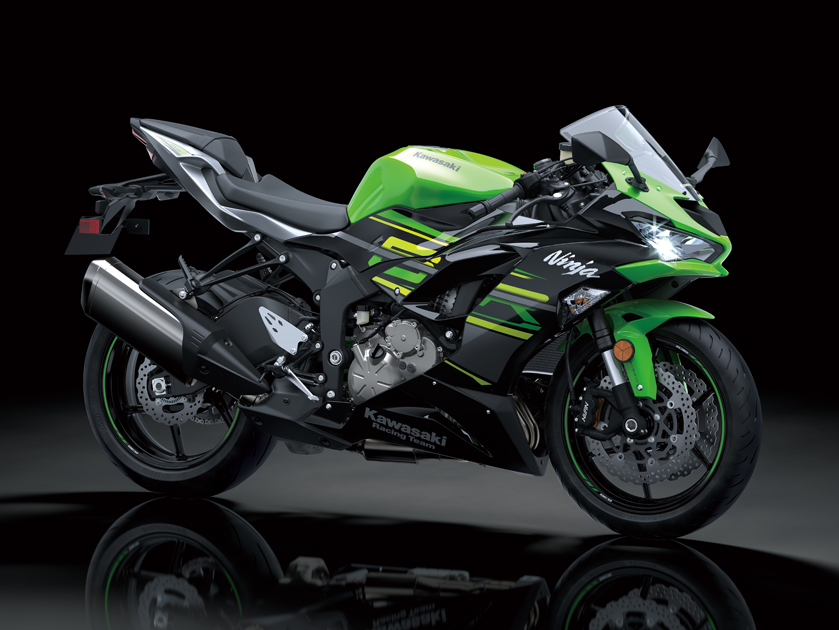 Fully Loaded: Advanced Technology
Loaded with high-grade technological features, the Ninja ZX-6R illustrates that advanced rider support technology is not limited to flagship models. Traction control, supersport-grade brake management, selectable power modes are now complemented by a quick shifter and new multi-function instrumentation. Riders can choose from either Full Power or Low Power modes.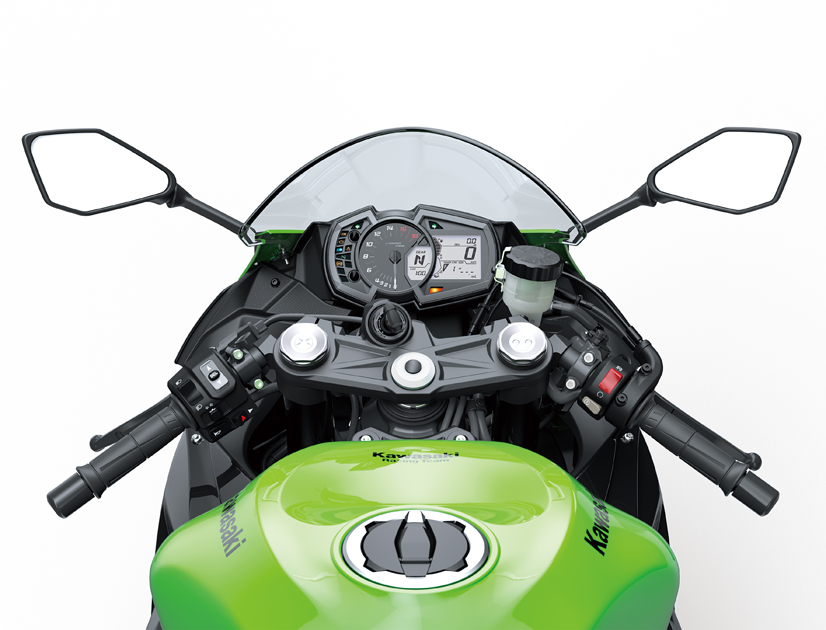 KTRC (Kawasaki Traction Control)
Three modes cover a wide range of riding conditions, offering either enhanced sport riding performance or the peace of mind under certain conditions to negotiate slippery surfaces with confidence.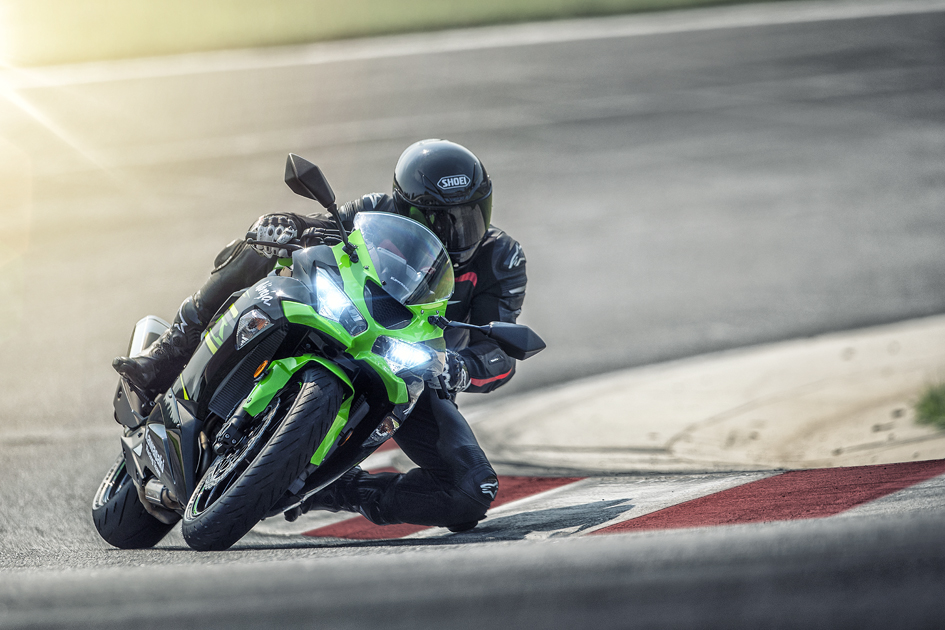 KIBS (Kawasaki Intelligent Anti-Lock Brake System)
Kawasaki's supersport-grade high-precision brake management system, designed to take into account the particular handling characteristics of supersport motorcycles, ensures highly efficient braking with minimal intrusion during sport riding.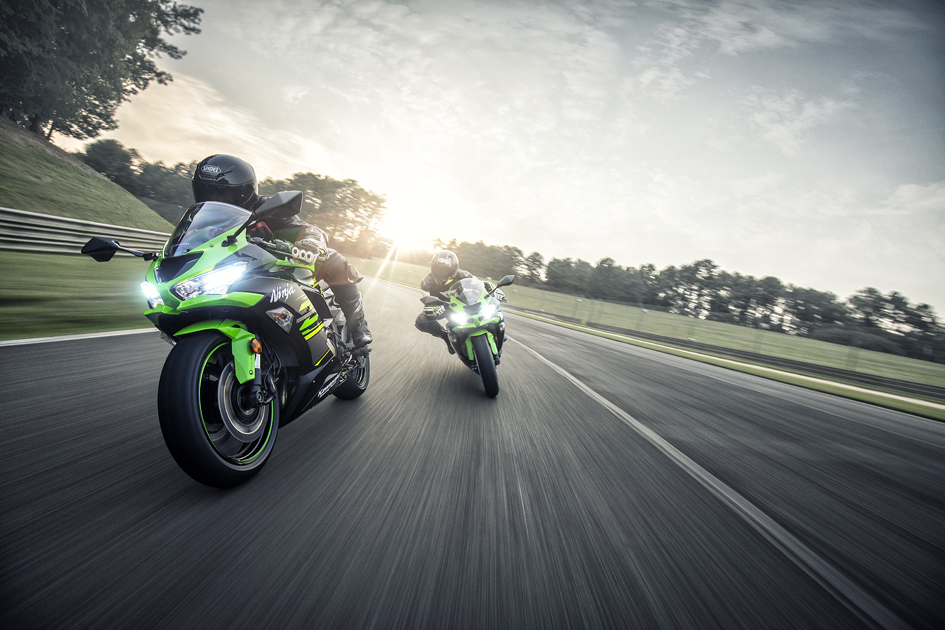 NEW KQS (Kawasaki Quick Shifter)
Standard-equipment quick shifter allows clutchless upshifts, adding to sport riding fun.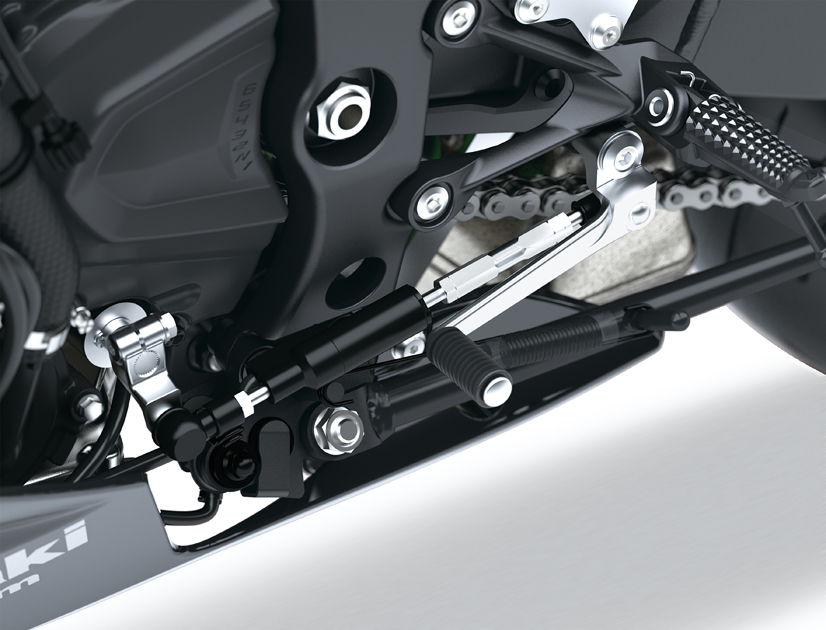 NEW High-Grade Instrumentation
Sophisticated instrument design features a large analogue tachometer flanked by warning lamps on one side, and a gear position indicator and multi-function LCD screen on the other. Newly added features include a fuel gauge and remaining range function.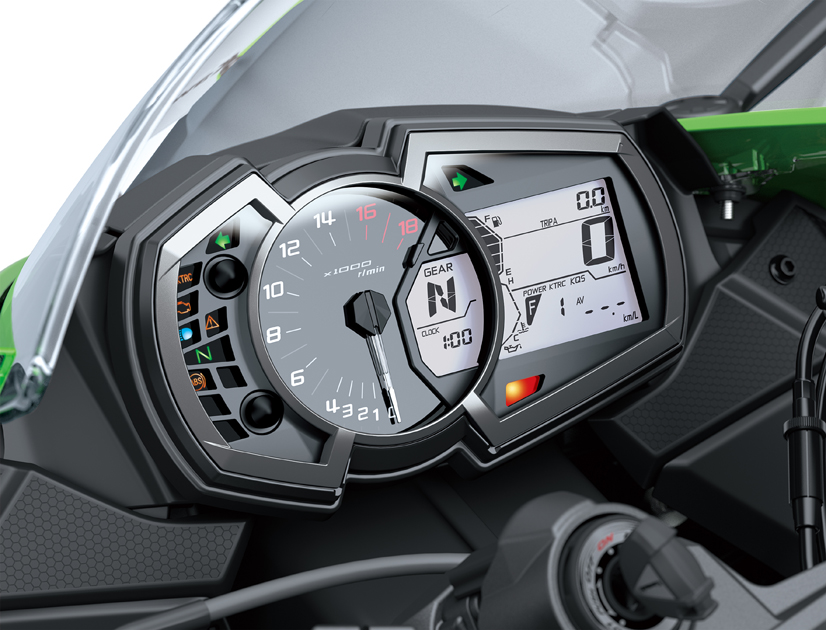 Ninja Styling
All-new styling gives the Ninja ZX-6R a fresh new image. Combining the powerful & sexy flowing design theme of the Ninja ZX-10R with sharp & edgy lines unique to this new model, creates a strong Ninja family image while giving the new Ninja ZX-6R a distinct look inspired by its street-focused performance.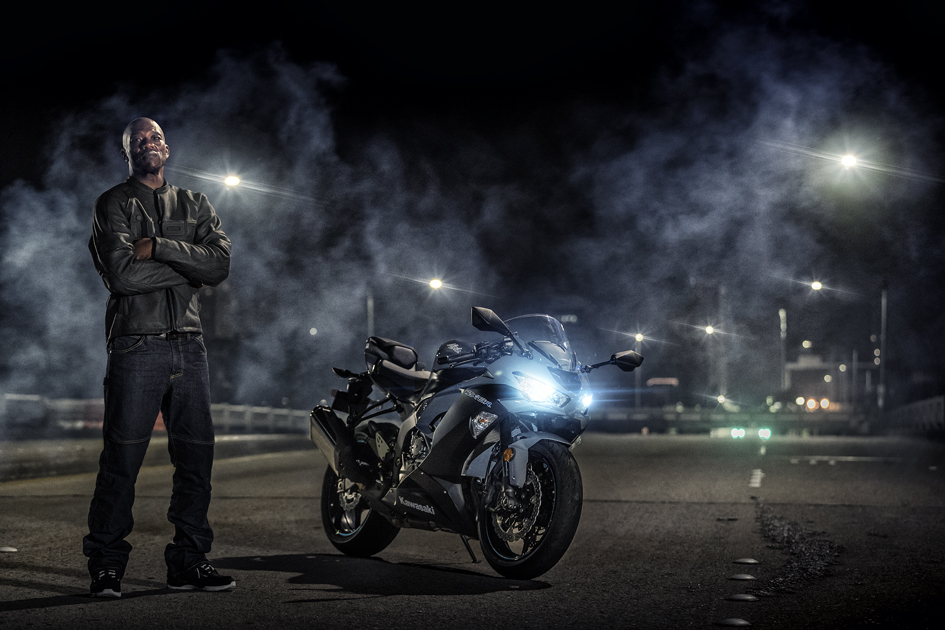 NEW Evolution of the Ninja Design
The all-new design of the front cowling represents the next step in the evolution of the iconic Ninja "face," contributing to a look completely distinct from rival models.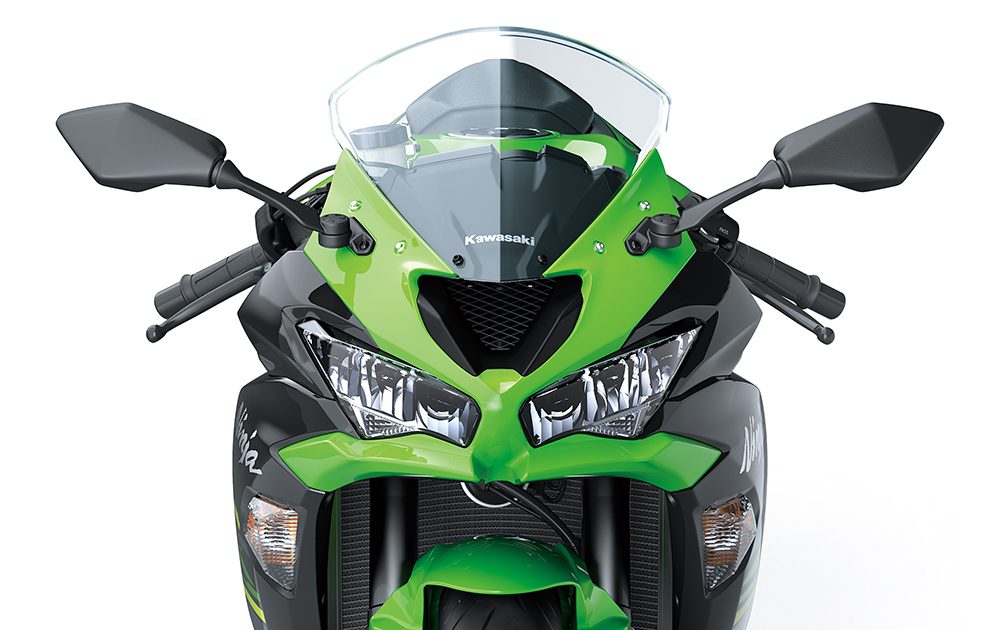 NEW Twin LED Headlamps
Each of the new LED headlamps features low and high beams as well as a position lamp. Highly visible, the new headlamps offer significantly increased brightness to illuminate the way on night rides – riders can choose from Full Power or Low Power mode.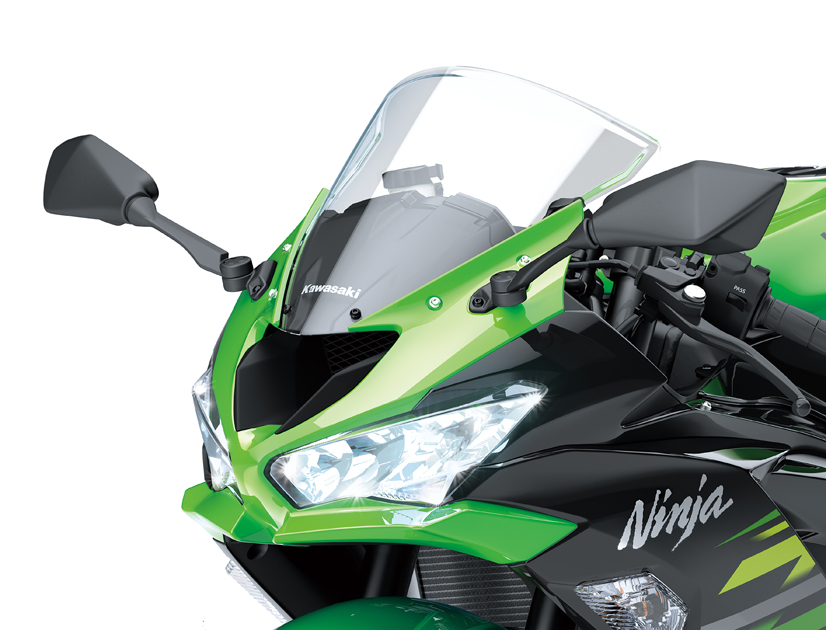 NEW Unique Tail Design
Overlapping and interwoven sections are a key design element of the new tail cowl, contributing to the Ninja ZX-6R's highly distinct design. LED taillight inspired by the Ninja ZX-10R adds a sophisticated, high-grade touch to the rear of the bike.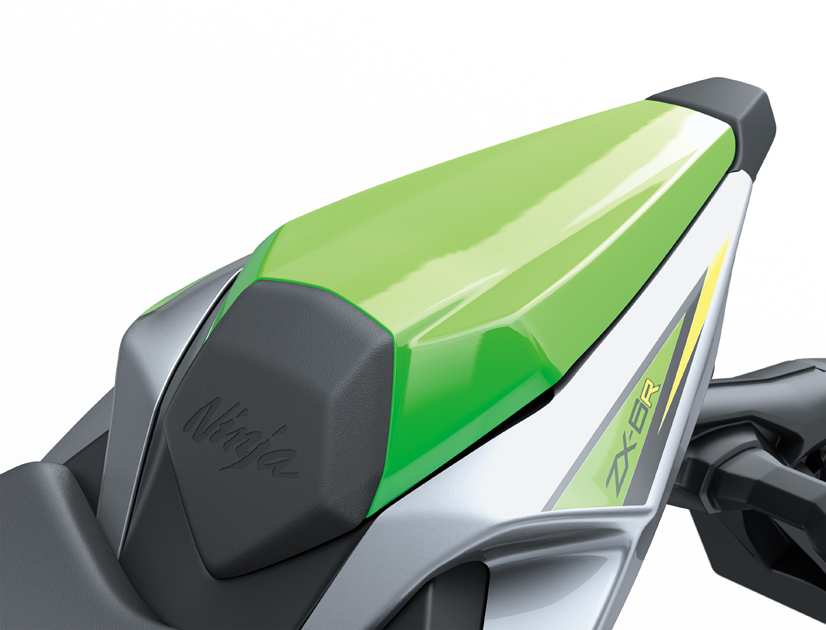 Arrival of the Ninja ZX-6R into South Africa is yet to be confirmed.