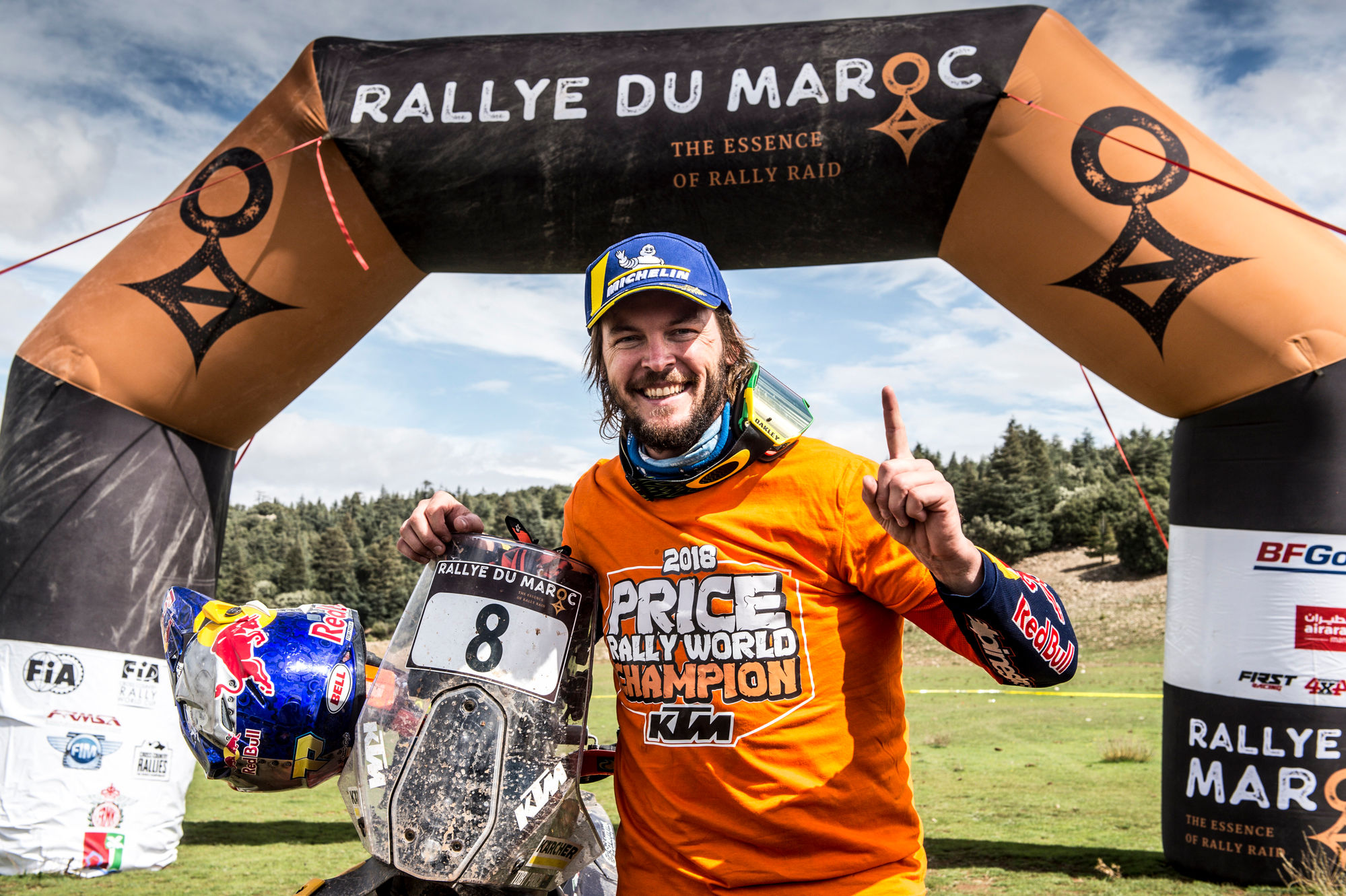 Winning two of the five stages of the Rally du Maroc, as well as the short, opening Prologue, Toby Price secured the overall win ahead of his teammate Matthias Walkner with a comfortable margin of over seven minutes. With his nearest title rival Pablo Quintanilla finishing in fourth place overall, Toby leapfrogged the Chilean rider in the standings to claim the championship by a six-point margin.
Toby's journey to the 2018 FIM Cross-Country Rallies World Championship title has not been an easy one. A crash at the 2017 Dakar Rally forced him to retire early from the event with Price subsequently spending much of the year recovering from the broken femur he sustained. Returning to competition at the 2018 Dakar in January, Price impressed with his outright speed aboard his KTM 450 RALLY factory machine, ultimately taking two stage wins and finishing in third position overall.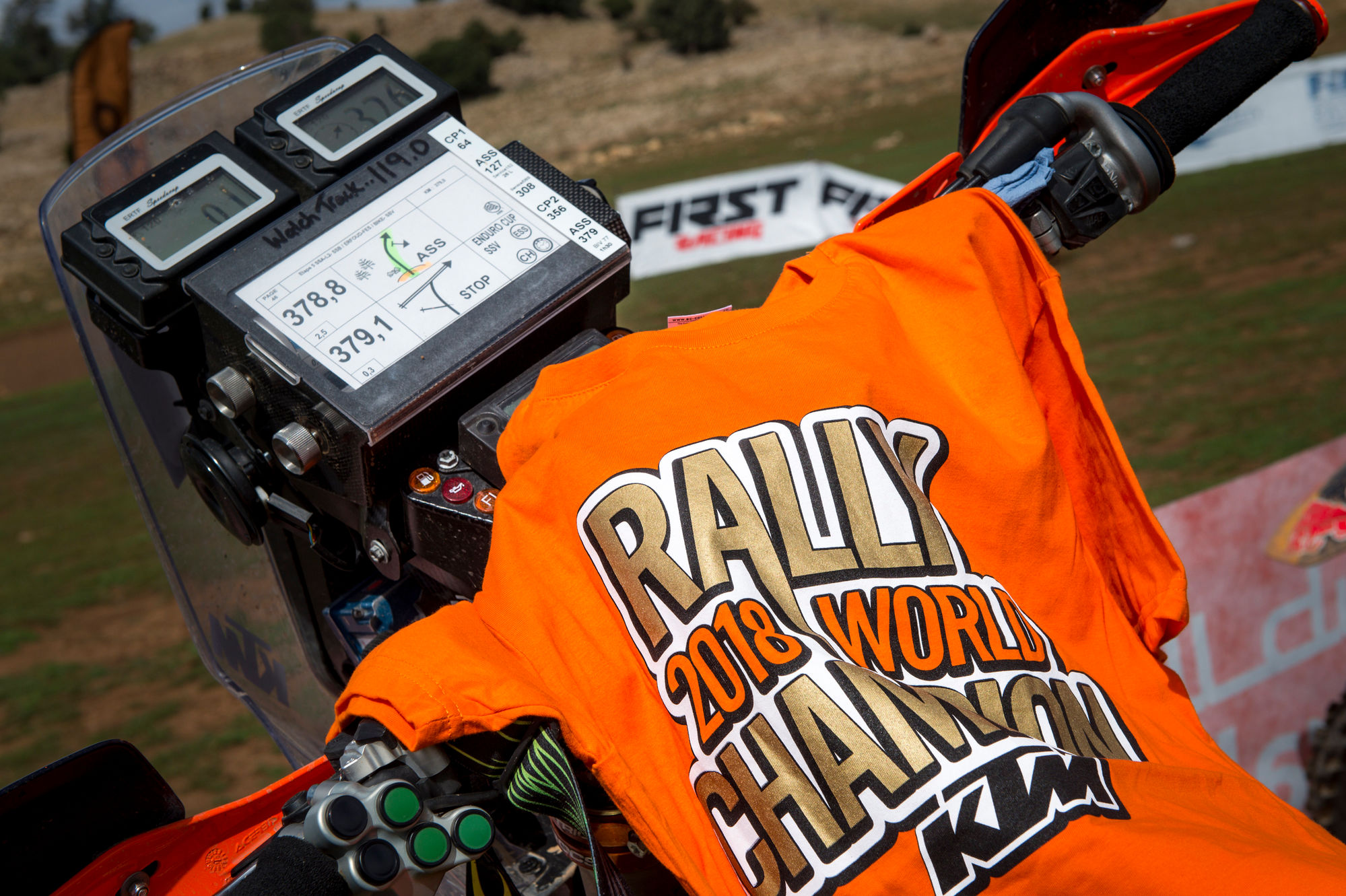 Riding with great consistency throughout the 2018 season has paid off for Price. Multiple stage wins as well as podiums at the Atacama Rally and Desafio Ruta 40, added to his win in Morocco, have resulted in the 31-year-old becoming a worthy 2018 FIM Cross-Country Rallies World Champion.
Austrian-racer Walkner, winner of the 2018 Dakar, concluded the championship in third position.
Toby Price: "What an amazing season – I can't believe it. It's been a tough one and I didn't expect to be at the top of the list at the end of it. I had some bad luck back in Abu Dhabi at the beginning of the year, but after that every rally has gone well and I've finished on the podium at every round. To win the world championship with a win here in Morocco makes it all that little bit sweeter. If I am honest, I was nervous out there on the final stage today, there are no guarantees in rally racing, especially when I had to lead the stage out. This is my first world championship in any category and I am so, so happy. It's all credit to my team and everyone at Red Bull KTM, without them behind me I wouldn't be standing on the top step. I'm standing on the top of the world and it's the best feeling ever."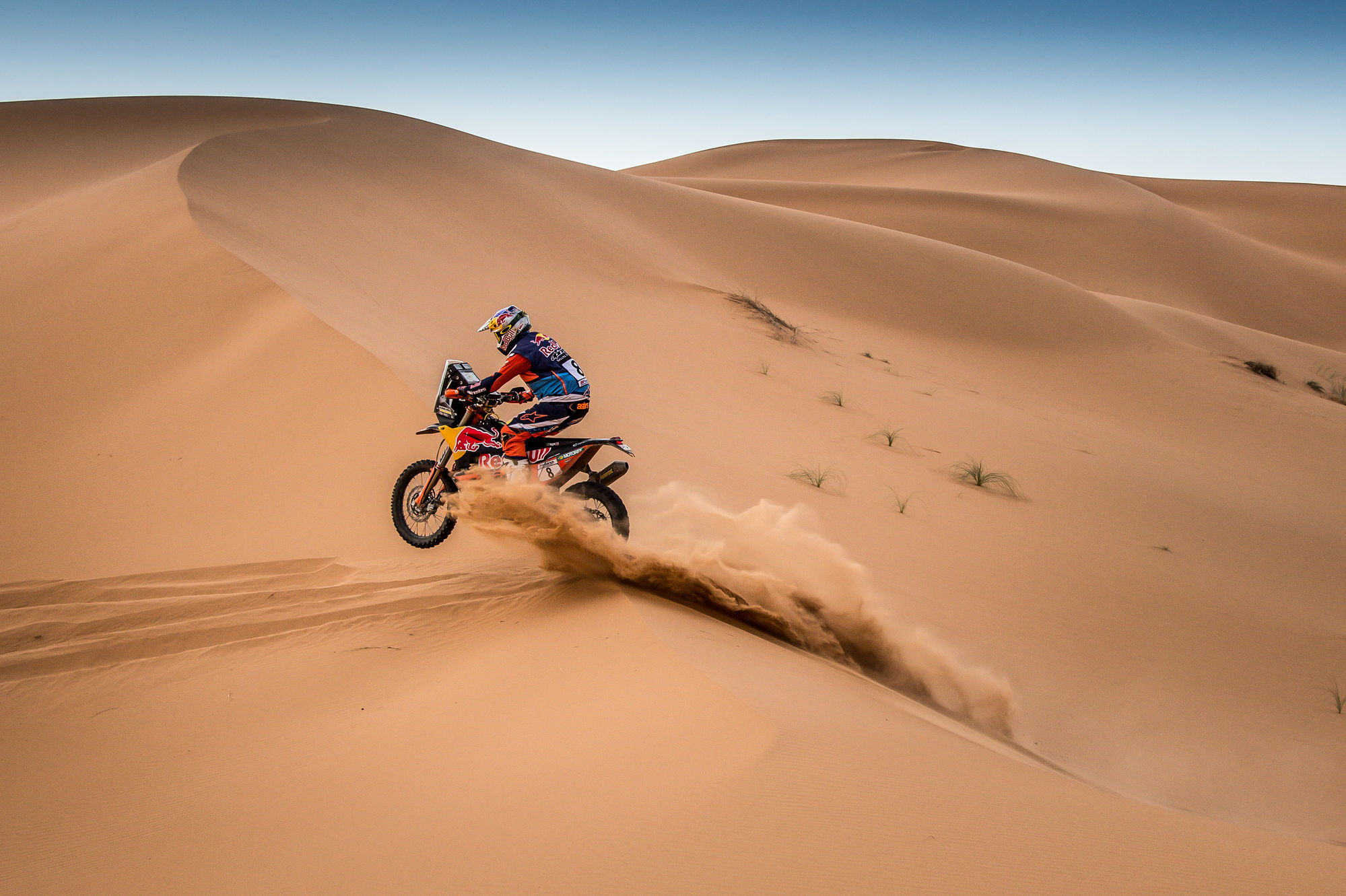 Jordi Viladoms (KTM Rally Sport Manager): "Winning the rally world championship is a great result for Toby and KTM. Last year was really tough with the injury to his leg. He wasn't even fully fit when he arrived at the Dakar at the beginning of this year but he did an amazing job and took third position. This was already a great success considering what he had been through. As the 2018 season has progressed, Toby has shown more speed, more confidence and all his hard work has paid off by dominating this race and winning the championship here in Morocco. We are really happy for him and he deserves this title. We still have some time to improve even further and hope to arrive at Dakar even stronger."
Pit Beirer (KTM Motorsports Director): "I would like to congratulate Toby on winning the FIM Cross-Country Rallies World Championship. It has been a real journey for Toby, as he's certainly endured the highs and lows associated with rally racing. To come back from injury to take a podium at the Dakar, and then to add the world championship to his long string of accolades is something we are very proud of. All of our riders have had promising results during the season, and we are confident that this puts us in a good position to defend the 17 consecutive Dakar victories that we have at KTM. We know it won't be easy. Congratulations to everybody in the Red Bull KTM Rally Factory Racing Team, it is a great achievement to win a world title, and it is especially positive as final preparations begin for one of the toughest races in the world."