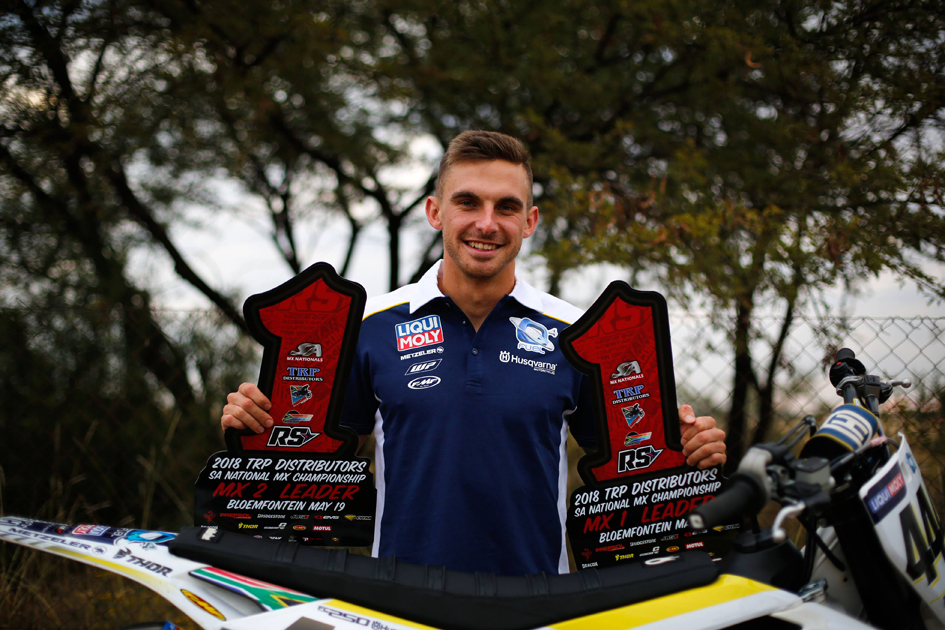 The name Caleb Tennant is on everyone's lips as the last round the National Motocross Championship approaches.
The rider has blazed a path of glory in the premier MX1 and MX2 Class and until now has had a firm grip on both red plates.

The season finale will take place at Johannesburg's Dirt Bronco on Saturday, where a good start will be crucial as Tennant attempts to snatch up victory one last time.
The Q4 Fuel Husqvarna Racing star gained a wealth of experience recently after competing in the iconic MXoN Championship.
"It was an incredible to take part in the world's biggest motocross event of the year. Unfortunately the conditions were super tough – it had rained the entire weekend so it was nothing like I have ever ridden before. But getting to train for an entire month with the best trainers and riders in this sport was really beneficial," said Tennant.
He currently leads MX2 with an impressive 34 points, and MX1 with a slightly less comfortable 16- points.
Unfazed by the leader board, Tennant has a laser focus on the same goal he's chased all season – to win.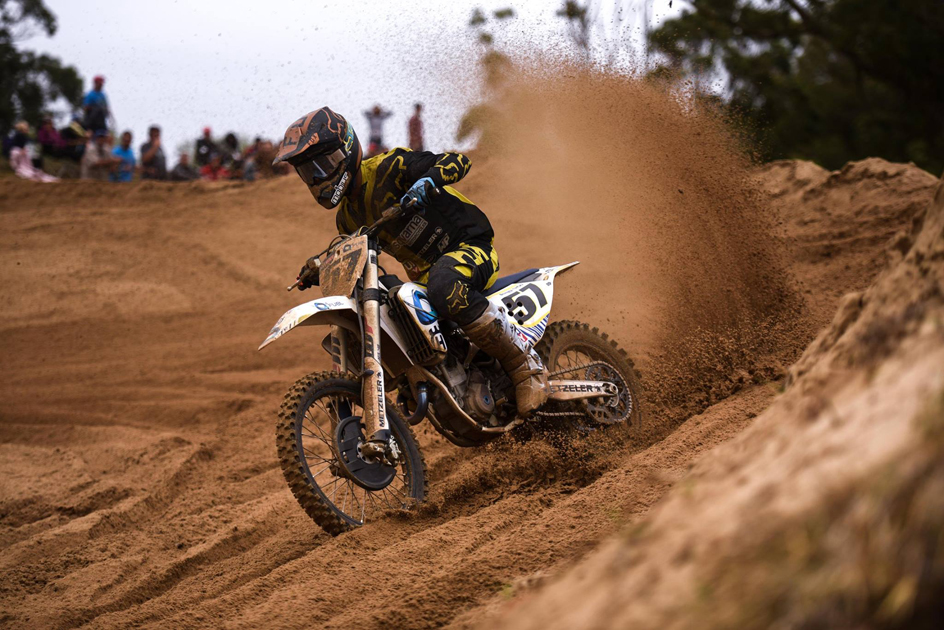 Maddy Malan has had a season of ups and downs.
While an onset of unlucky incidents have placed the rider out of contention for the MX2 Championship, he will certainly be pushing for a solid second place overall behind his teammate.
Rival Kerim Fitz-Gerald will also be eyeing the second spot on the podium. As the pair enter the final round tied for points, fans can certainly expect an epic showdown.
Rounding out the Q4 Fuel Husqvarna Racing team is young gun Neil van see Vyver.
Having only stepped into the 65cc Class at the start of this season, the rider is well on his way to finishing the year on the podium.
"It took me a while to adjust, and the older boys left me with no option other than to work harder than ever to be able to compete with them. Looking back, I'm so proud of the experience I've gained that I'll carry into next year," said van der Vyver.