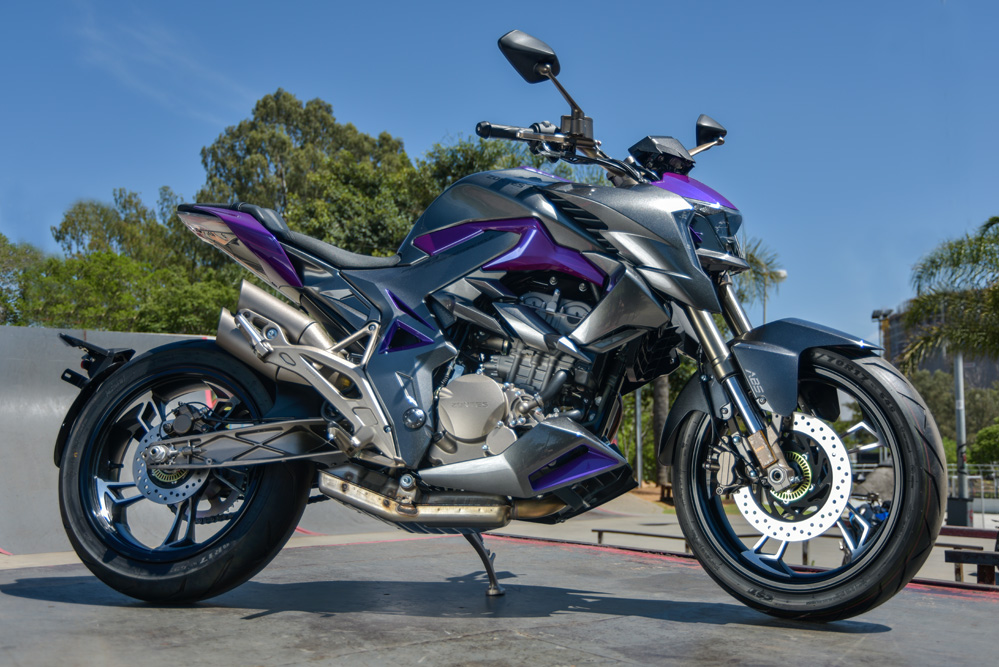 A few weeks ago we bought you the news that Zontes South Africa had just received their new stock of 310-R's. What we didn't know at the time was that in this shipment was 3 brand new colour schemes which have previously not been revealed in South Africa.
So, we decided to take the new range of Zontes 310-R's out to Thrasher Skate Park in Pretoria for a fashion glamour shoot – see in the gallery below how that turned out.
"The new colour range of Zontes 310-R's have been an instant hit with all our customers. The vibrance of the emerald green and purple pearl have most people in awe! The black-out colour scheme makes you feel like a superhero, straight out of your favorite Marvel movie.
I am extremely happy with the response so far. In fact, the whole range is selling out faster than we anticipated, and stocks are now very limited. As a result, we have had to order another container fast! Which folks, I am excited to tell you will be arriving in December 2018 – just in time for Christmas… We hope.
The way things are going, the Zontes 310-R could be one of the best selling bikes of the year." Said Jaco van der Merwe (CEO Zontes South Africa).
RRP = R63 900
For more information visit: www.zontes.co.za
Photos by: Bjorn Moreira