Great news! Ducati South Africa are selling off their 2018 fleet of demo bikes, all with very low km's.
These bikes come included with; their first run-in service, balance of 24 months factory warranty, free AA road assist for 24 months and free pick up and delivery nationwide. See below for more details on what's on offer.
Monster 797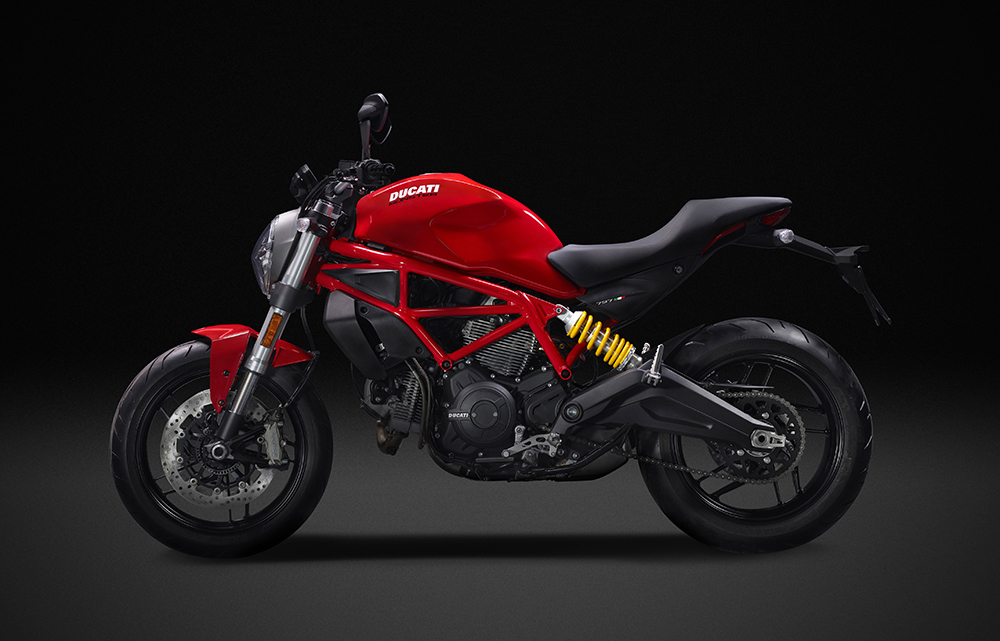 The Monster 797, the most accessible of the Ducati nakeds, has been designed to express that unique Monster essence right down to the last detail. With its compact yet beefy tank, iconic headlight and tapered tail, the Monster 797 is clean and sinewy. The Desmodue air-cooled L-twin engine is cradled in the Trellis frame, showcasing the mechanics in inimitable Monster style.
New R 135 000
DEMO R 119 000
Monster 821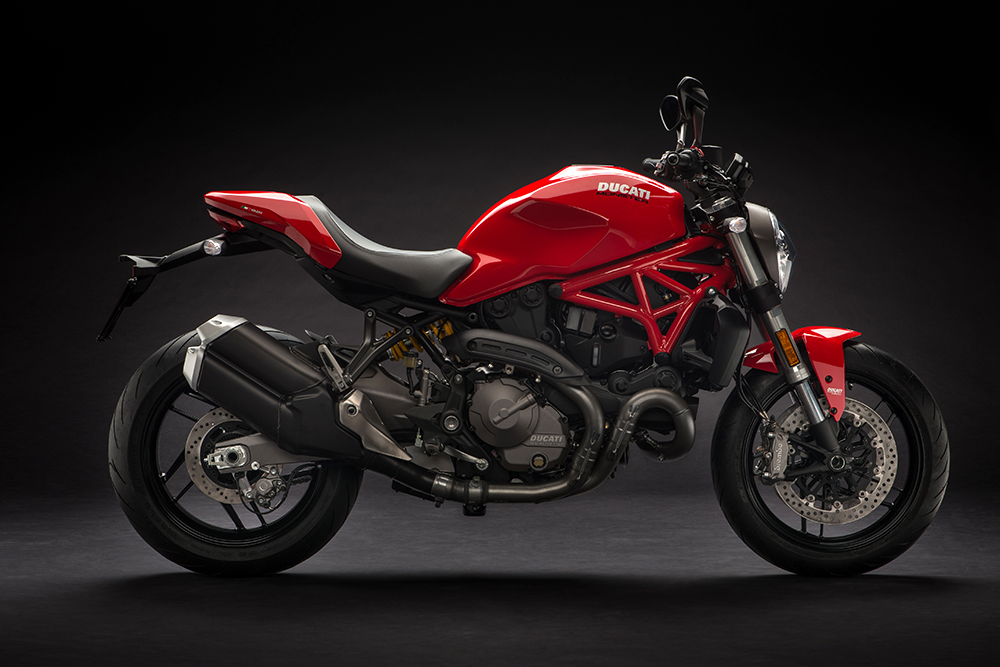 More than two decades on from the Monster's first unveiling, Ducati presents the iconic model's latest generation middleweight, the 2015 Monster 821. Maintaining the stylish character made famous by the original concept, the essential model sports the same new chassis and muscular styling as the Monster 1200 and is designed with premium components fully integrated with Ducati's latest technologies.
New R 165 000
DEMO R 149 000
Monster 1200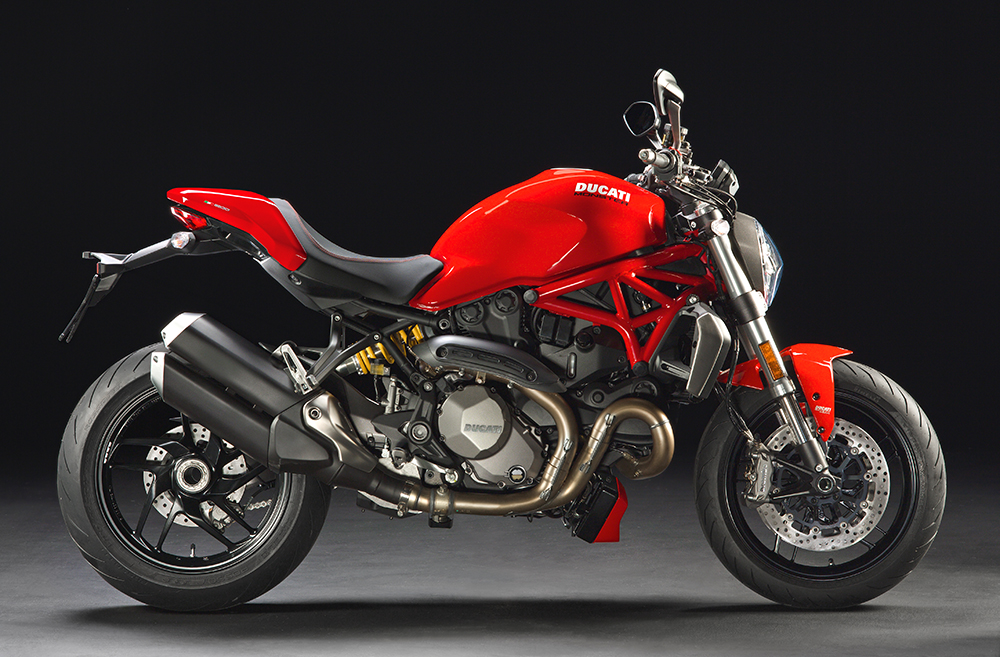 Ducati goes back to its Monster roots, but with a motorcycle that's new in both form and function. When Ducati designers started working on the new Monster 1200, they drew their inspiration from the basics behind that ground-breaking 1993 model: the concept of a "sport naked bike".
New R 196 000
DEMO R 179 000
Hypermotard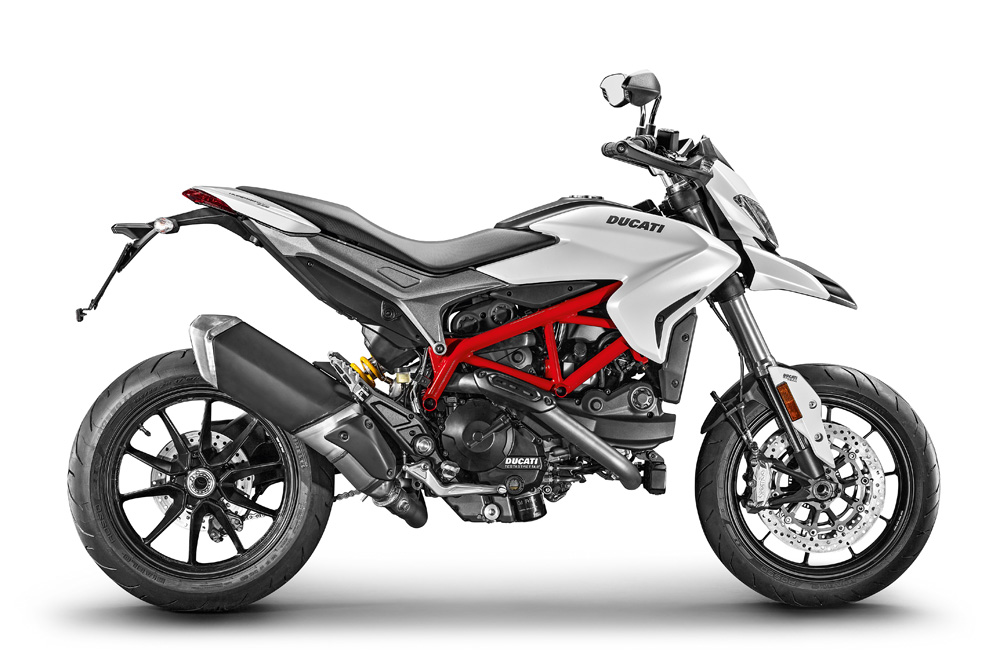 The Ducati Hypermotard takes-on urban canyons and attacks mountain curves with total abandon. High performance starts with attitude. Pared down to its essentials, the Ducati Hypermotard is an extreme performance, over-the-top motorcycle. Its purpose is single minded – to thrill.
New R 173 000
DEMO R 149 000
Hypermotard SP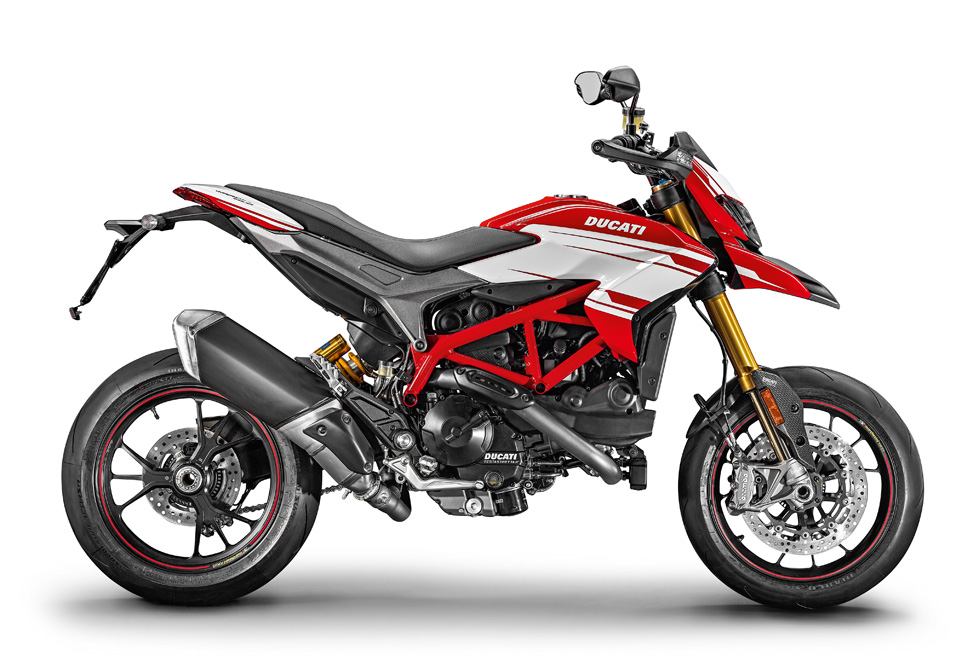 Writing the latest chapter in the Hypermotard story, the new models deliver an exciting and fun-filled experience, whether riding on the daily commute or ripping-up the track asphalt, and enable practical, everyday motorcycling in absolute Ducati style.
New R 204 000
DEMO R 179 000
Supersport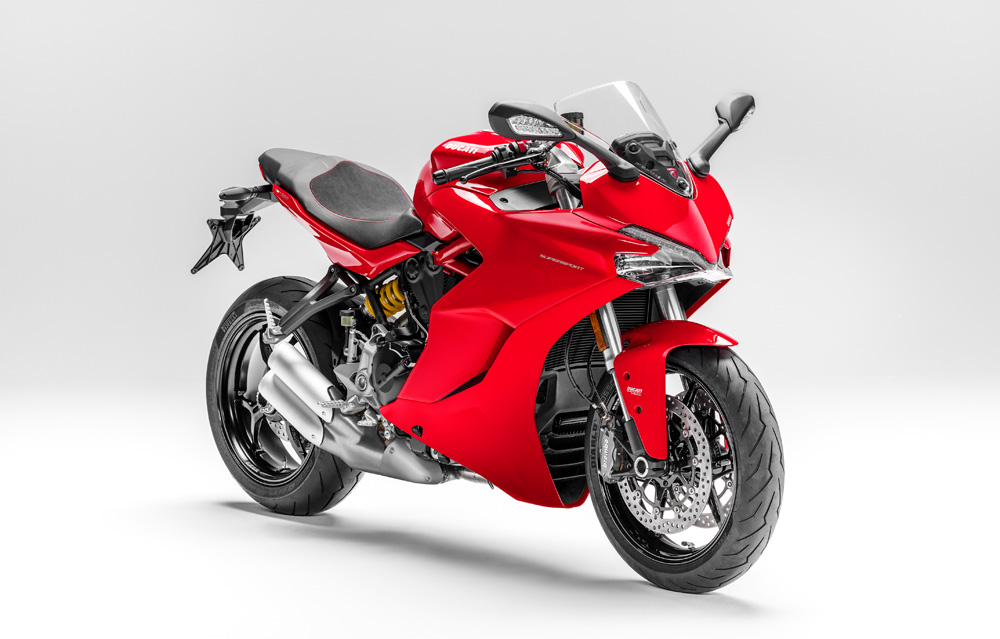 Agile on city streets, comfortable on the motorway and superlative on out-of-town twisties, the SuperSport is super-versatile. Relaxed rider and passenger positions, good airflow deflection from the height-adjustable Plexiglas screen and the mileage provided by the 16-litre fuel tank also make the new Ducati SuperSport a cool companion on medium-distance rides.
New R 183 000
DEMO R 159 000
Supersport S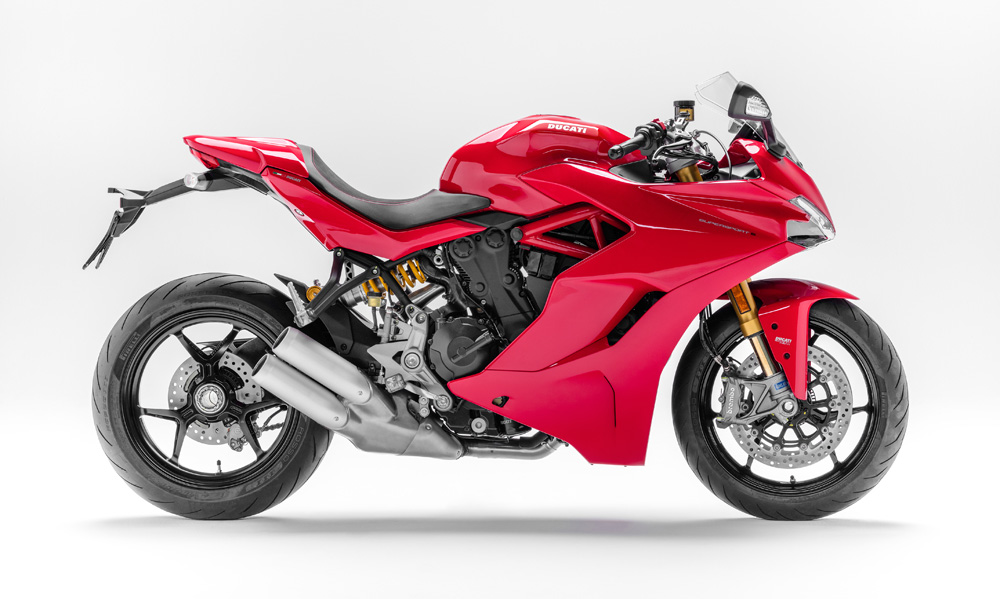 The SuperSport range includes a SuperSport S version with fully adjustable Öhlins suspension, the Ducati Quick Shift up/down system and a rear seat cover: the latter are also available as accessories for the SuperSport.
New R 203 000
DEMO R 179 000
959 Panigale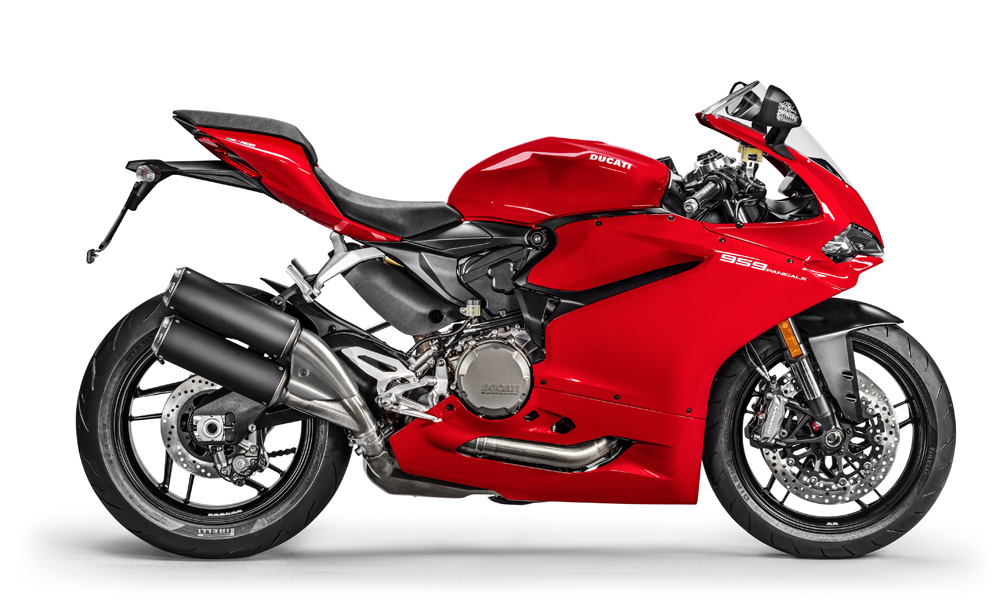 The Ducati 959 Panigale shares the same innovative stylistic features that characterise its 'bigger brother', the 1299 Panigale – but with an engine designed for a more enjoyable everyday riding experience and more thrills on the race track.
New R 210 000
DEMO R 189 000
Multistrada 950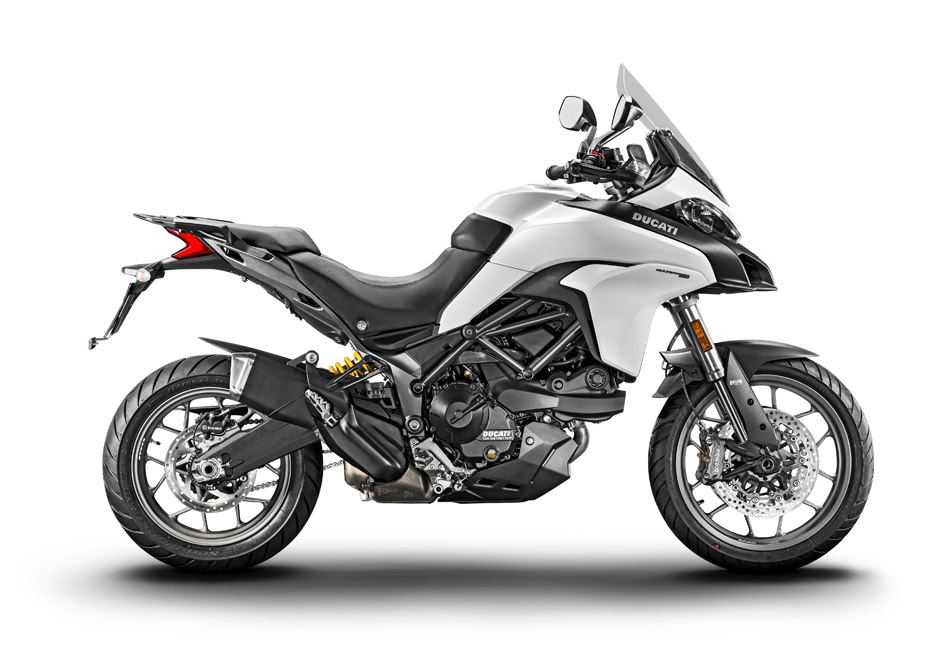 Combining the Multistrada family's trademark design and chassis geometry, the Multistrada 950 has it all. Lighter than the Multistrada 1200 and with a seat height of 840 mm, the Multistrada 950 sharpens the excellent dynamic performance of its "big sisters". The 19″ light alloy front wheel ensures comfort and fun on any road surface, asphalted or not. Suspension with a generous 170 mm of travel and a twinsided swingarm keep comfort levels high while giving the Multistrada 950 outstanding agility. Moreover, the 20-litre tank puts plenty of miles between refuelling stops.
New R 194 000
DEMO R 169 000
Multistrada 1200 S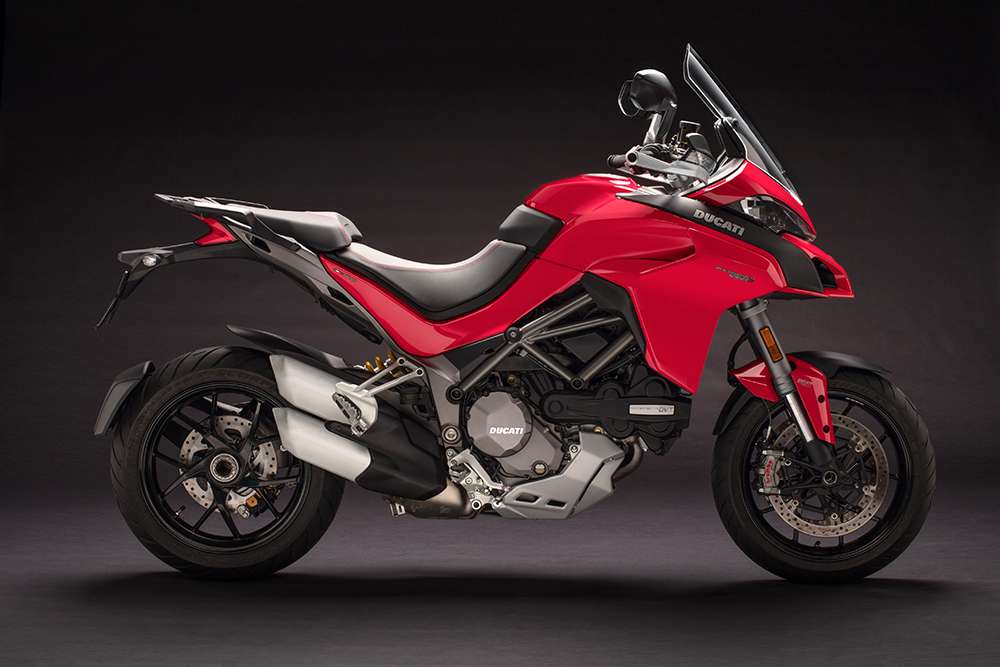 The Multistrada gets an upgrade with the new Ducati Testastretta DVT (Desmodromic Variable Timing) 1262 cu cm engine, new chassis, more advanced electronics, and an aesthetic update that includes new fairing panels and lighter, sportier looking wheels. As soon as it was launched back in 2010, the Multistrada revolutionised the motorcycling world by offering four bikes in one: from sport bike to longdistance tourer, from everyday runabout to enduro. With its four souls, many new features and Riding Modes, the Multistrada 1260 brings a whole new level of performance, ease of riding, comfort and fun.
New R 261 000
DEMO R 239 000
Multistrada 1200 Enduro Pro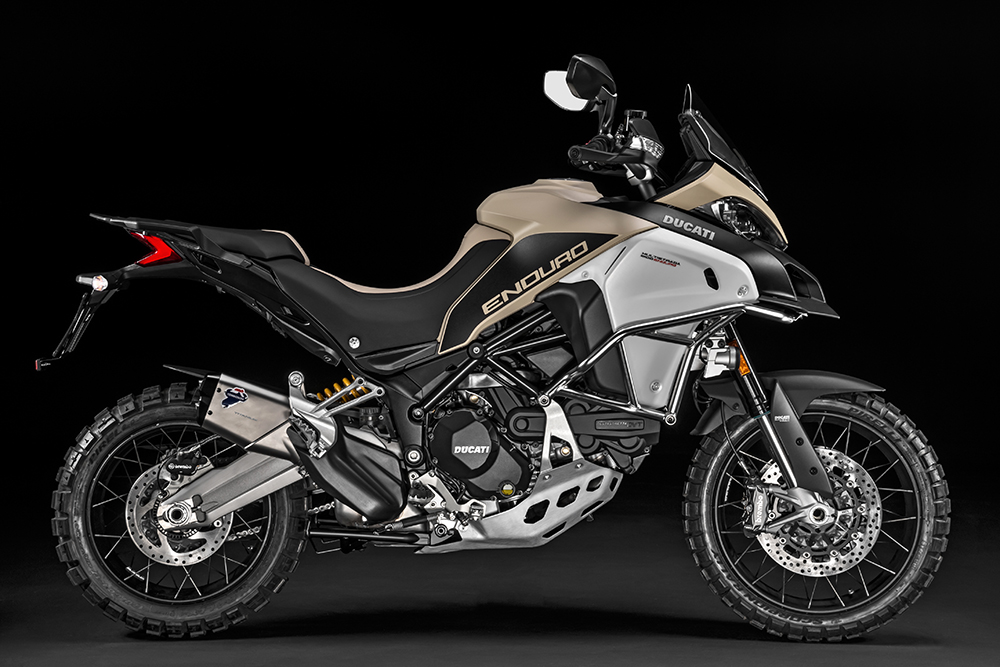 The Multistrada 1200 Enduro goes even more globetrotter with the new Pro version. The trailblazing spirit of the most venturesome Multistrada now reaches new heights thanks to this latest version, designed for riders eager to get off-road and get exploring.
New R 288 000
DEMO R 259 000
X Diavel S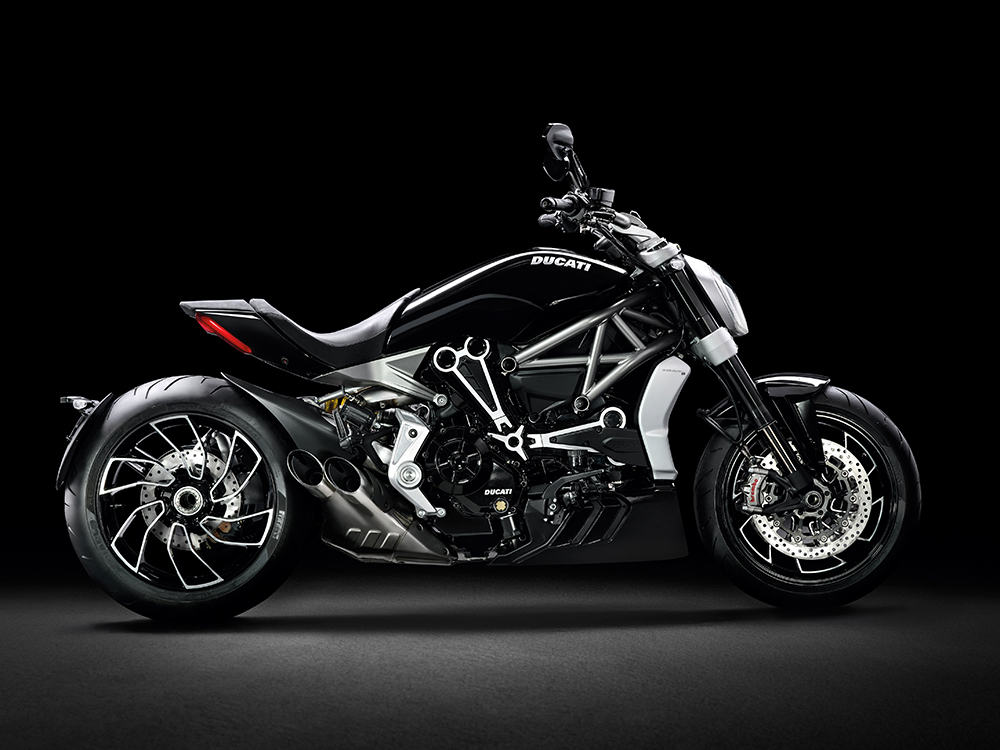 Ducati entered the Cruiser domain and did so in its own inimitable way, presenting a true Cruiser with all the design, technology and performance one expects from a Ducati thoroughbred. The XDiavel brings together two worlds: the Cruiser world – low speeds, relaxed riding, long journeys and feet forward ergonomics – and the Ducati world, characterised by Italian style, refined engineering and unparalleled performance.
New R 329 000
DEMO R 299 000
Scrambler Icon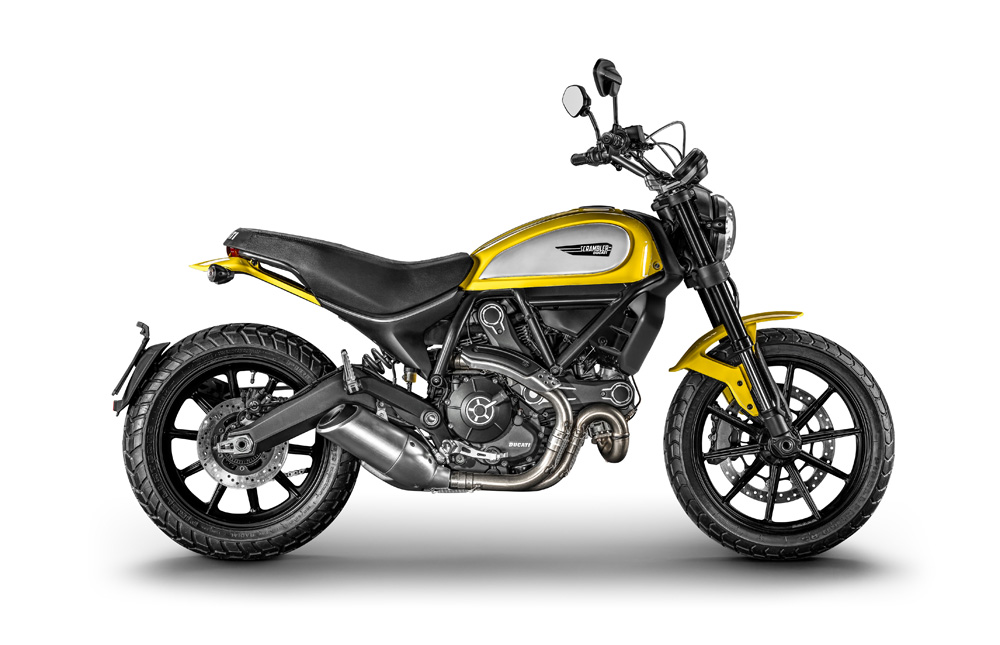 The Ducati Scrambler is a contemporary bike that expresses the pure essence of
motorcycling. Tried and tested materials such as the aluminium of the rear swingarm and
engine covers and the steel of the teardrop tank and frame are combined with new generation components such as front and rear LED lighting and LCD instruments. Wide handlebars and a long seat provide a comfortable, relaxed riding position and,
together with the low weight, low centre of gravity and slightly knobby tyres, ensure
pure riding fun whatever the situation.
New R 141 000
DEMO R 129 000
Scrambler Desert Sled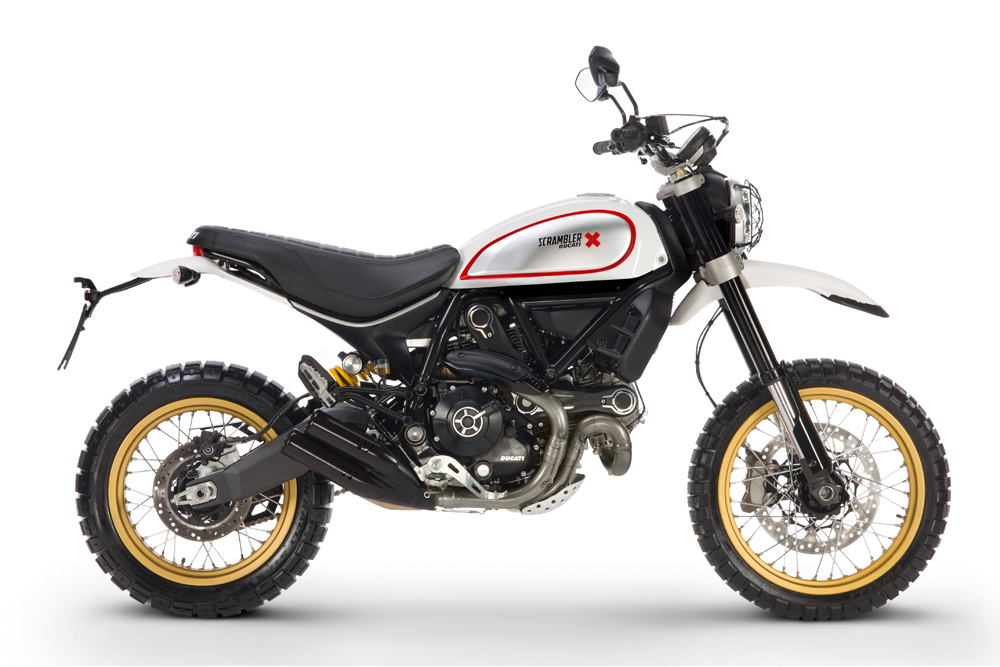 Desert Sleds were American-born bikes that appeared in South-West California and in
Mexico's Baja California in the '60s and '70s. These were road bikes with engine
displacements of over 500 cm3, stripped of any non-essential accessories, fitted with off-road tyres, wheels and spokes and given modified suspension systems and engine skid plates. In fact, it's the engine skid plate – indispensable in shielding the bike from rocks, stones and the unforgiving desert terrain – that gave the Desert Sled its name.
New R 180 000
DEMO R 159 000
Scrambler Café Racer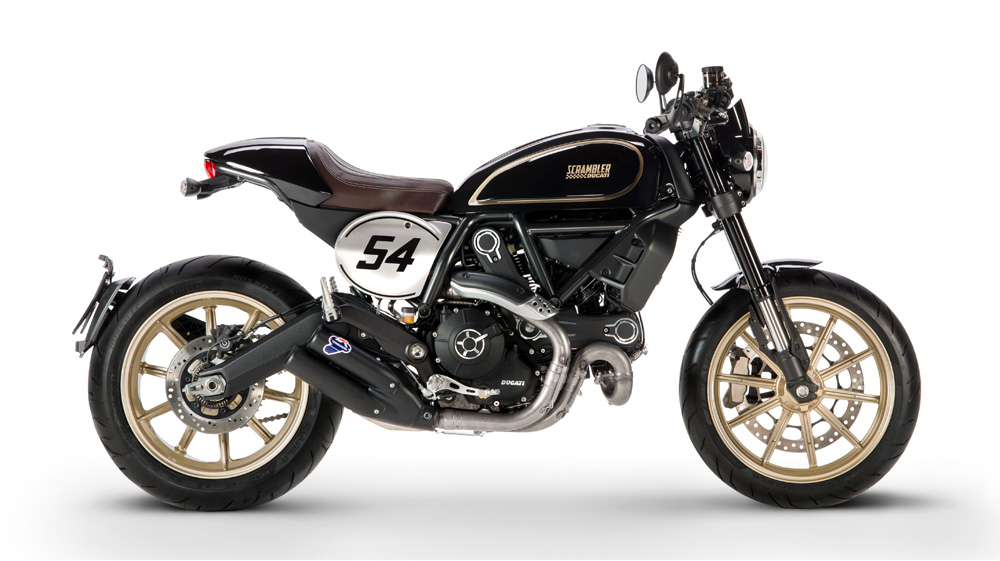 The Ducati Scrambler Café Racer is the Scrambler interpretation of the legendary '60s bikes that triggered a motorcycling revolution. Free spirit and style: with its "Black Coffee" colour scheme, the Ducati Scrambler Café Racer takes us from the 1960s all the way to today's Land of Joy.
New R 176 000
DEMO R 159 000
Scrambler 1100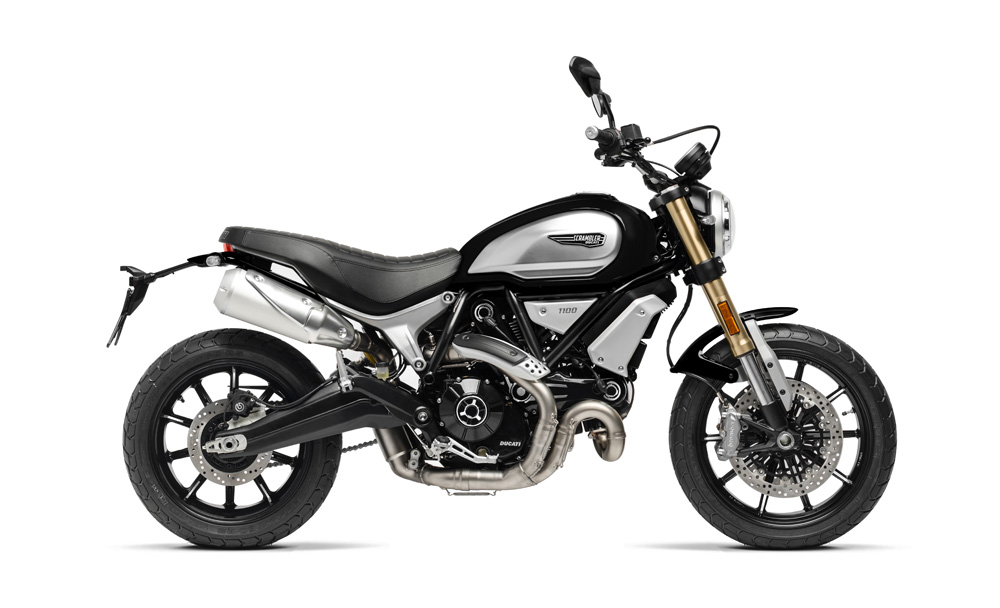 The Ducati Scrambler 1100 aims to meet the needs of even the most demanding, expert
motorcyclists – but without compromising the fun, style and freedom that the Scrambler
stands for. A beefier bike with a bigger engine and an even better set of standard
equipment that lets riders upgrade without leaving the Scrambler family.
New R 197 000
DEMO R 179 000
(While stocks last / prices are subject to change without notice / E.O.E).