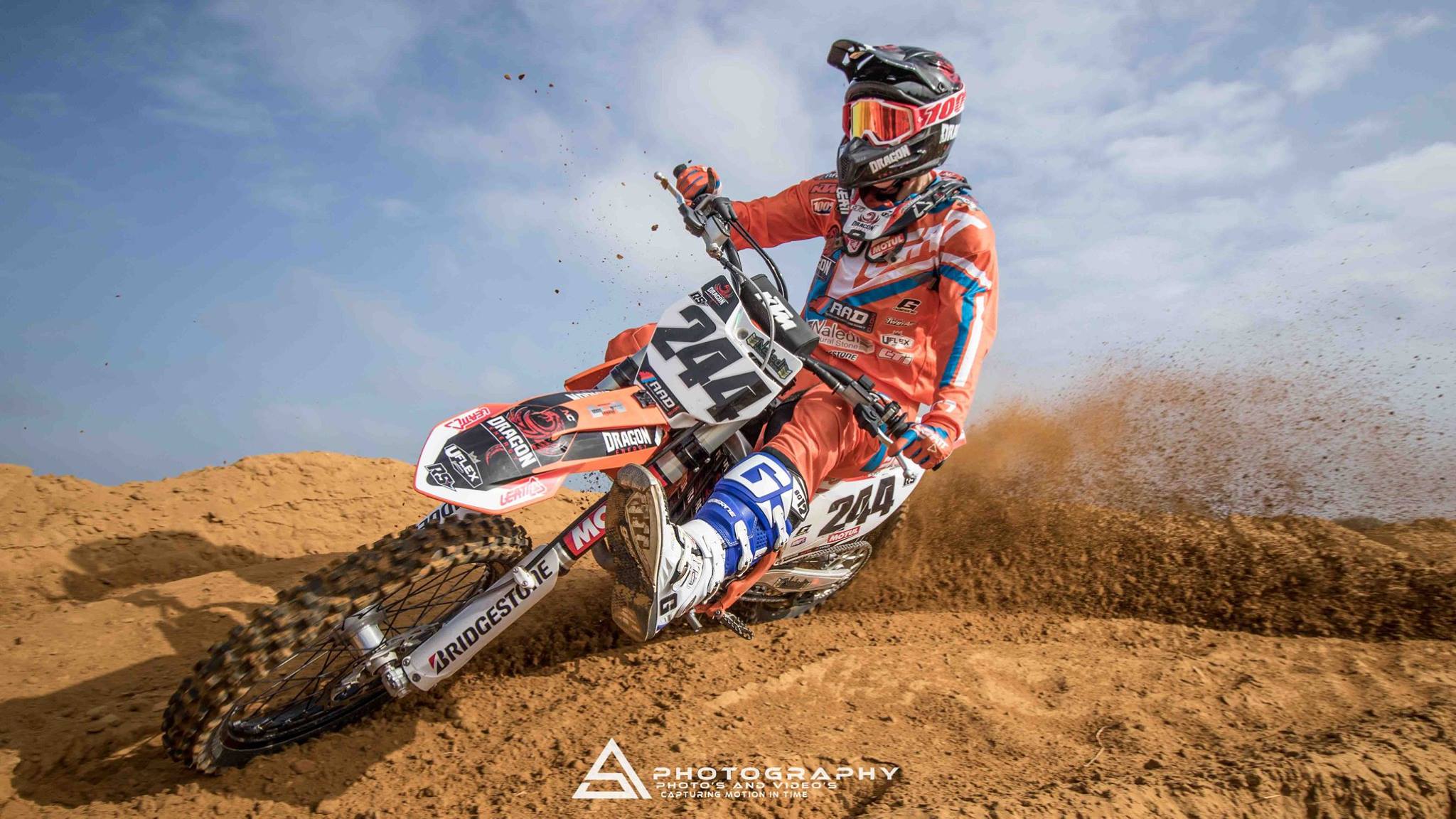 Sometimes everything feels right but everything goes wrong and sometimes it feels like everything is against you but you come out smiling in the end.
And then sometimes you just have to stand back, have a look at your situation and say "how fascinating"

It's been a fascinating year, I thought it would turn around for the better after my back and shoulder injury, like it did last year when I snapped my ACL off but still won the championship…But it didn't turn and all I can say is "how fascinating"
It has been frustrating not being on form, I like to be the best for my sponsors, but I realise that I am also just a person. Life is great, no matter how bad it gets sometimes, if we can change our mind sets and see that happiness and sadness are just part of life and we can embrace it or try to fight against it.
My MX3 season against the guys didn't go as planned, but I ended up 6th overall and 5th in the 30-39 age group, even though I missed one national after my crash and a DNS in heat 2 at Cape Town.
Overall it has been tough, but I am more determined than ever to enjoy my racing and do well in the MX3 class 2019.
Short and sweet for a long and tough 2018 season. Thank you Bikers ZA for giving me the opportunity to share my races with everyone and to my sponsors who have stood by me through it all. See you all next year!!