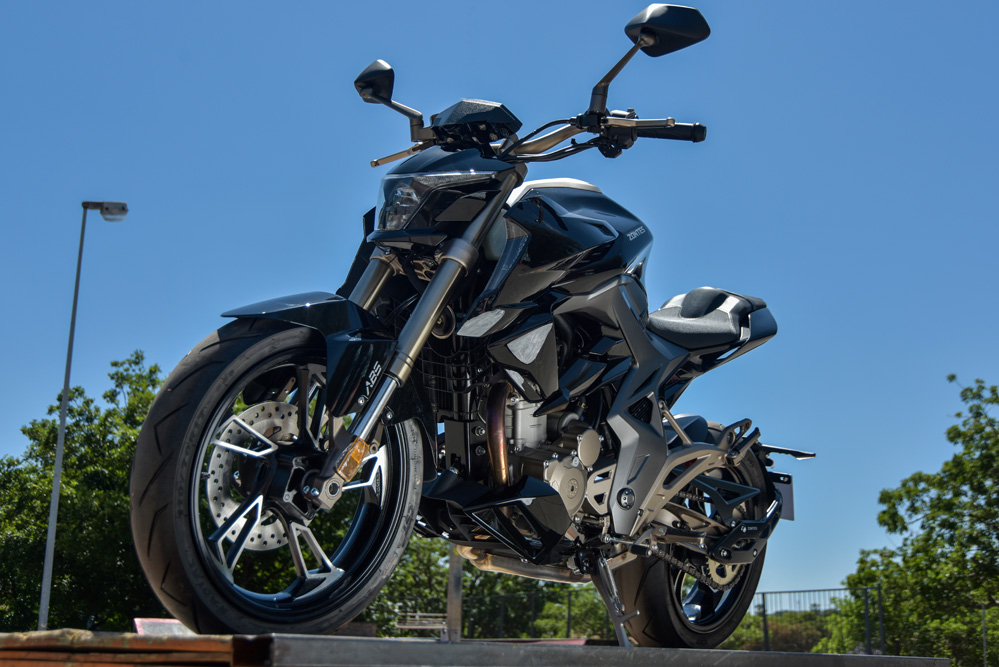 This story started like a Hollywood film. A potential customer walked into one of the Zontes dealerships in Cape Town on 13 September 2018, and requested to test the newly released Zontes 310-R. He presented his licence and after all documentation was completed, he was shown to the bike for the test ride. In true Hollywood style he disappeared around the corner into Cape Town central, with the salesman ecstatic about and almost certain sale.
It was quite an exciting time as all dealers had just received the new stock, and in the full colour spectrum. The black unit we prepared for demos, looked awesome and would make anyone look like a super hero in a Marvel movie. However, there was a problem he went missing. Minutes turned to an hour and eventually closing time, with no sign of the rider nor the brand new Zontes 310-R. What had something happened to him? We had no idea.
By the next morning, with no motorcycle accidents reported, this test ride had turned into something else – a theft. We asked for any information about the missing Zontes on social media and were overwhelmed with responses after we promised a reward for the safe recovery of the bike. Then, an unexpected turn of events – the test rider made contact. He offered to return the bike if we would pay him the reward or else he would start stripping the bike and sell the parts. Now this was definitely not one of his best ideas, as this was a new model on the market and the only black one on the street. All sales on black ZT310-R models was stopped and every motorcycle dealer knew the bike was stolen.
So for the next few days we were hot on his trail, with wonderful assistance from the biker community (surely a force to consider if you are thinking of venturing off on a motorcycle that doesn't belong to you). Eventually, all the dots starting to form a picture and a final message on Zontes' Facebook page, on Sunday 23 September, revealed the location of the bike. It was recovered without a scratch and the venture rider was arrested later the same day.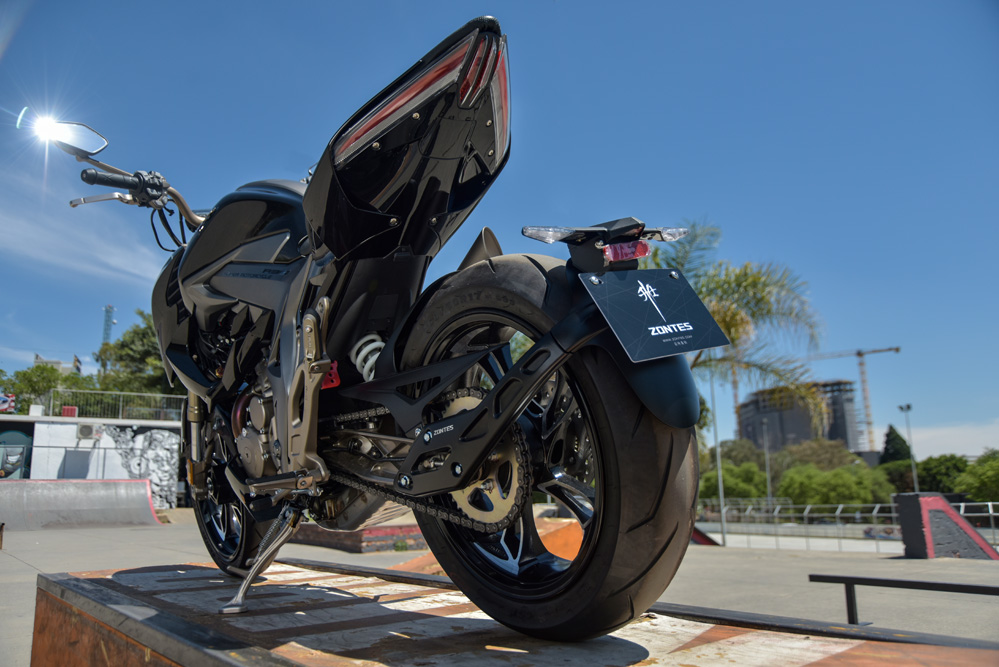 Thinking back on the circumstances of this whole ordeal; the stake-outs, late night investigations, etc etc, there are so many ways how this story could have ended in disaster. Still, in true movie magic style, it ended with a super hero, riding into the sunset, on a slightly used, black demo Zontes 310-R!!