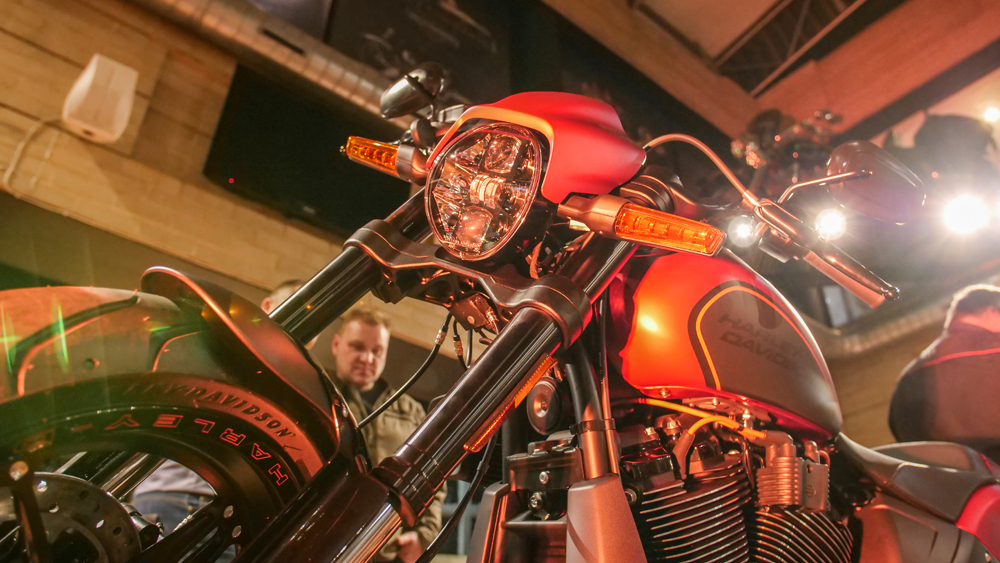 ZA BIKERS were invited to attend the unveiling at Harley-Davidson Sandton of the 2019 FXDR power cruiser. The event was well attended, with a real buzz amongst the Harley faithful who arrived in force to feast their eyes on the most powerful street Harley built to date. They feasted on some great snacks and sipped on pink champagne as the beast was literally "unboxed" before their eyes. The bike, resplendent in Vivid Red Denim looks brutal!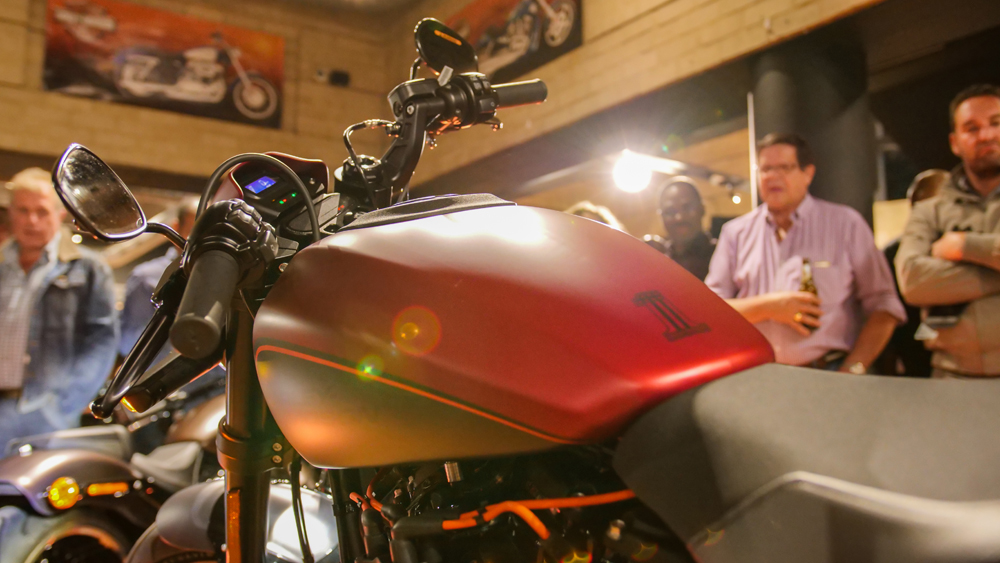 The FXDR is a softail, and replaces the Dyna range. It has the 114 cu. Inch Milwaukee-Eight motor which pumps out 119 Ft Lbs of torque at 3,500 revs. Harley have reduced weight and improved handling by using an aluminium swingarm and 43mm upside down forks. Looks are described as "a cross between a drag racer and a jet fighter". Visually the dominant element is the massive 240×18 rear wheel emphasized by the clean softail chassis and flat-track style single seat. Full LED lighting completes what is a dramatic picture. Decent lean angle ensures that this is not just a one trick drag pony, but will carve some corners too.
I am not going to bore you with detail as we have already brought you Wes Reyneke's riding impressions, which you can read in the below link:
We have got a gallery of photos to give you a feel for the bike and the festive mood of the unveiling. A big thanks to Leigh and Harley-Davidson Sandton for sharing these moments with us.
For more information visit: www.hdavidson.co.za
Photos by Bjorn Moreira.