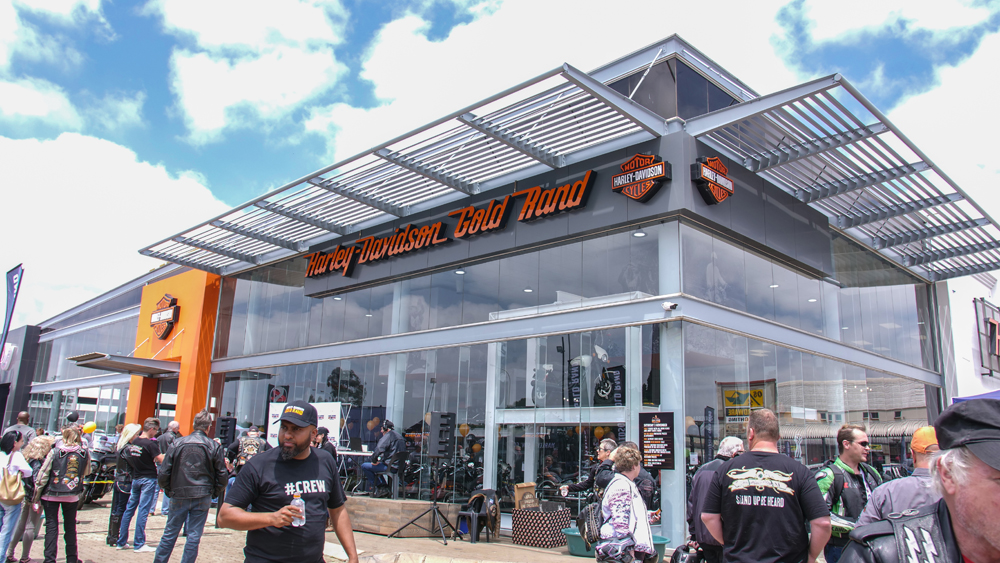 A new bespoke Harley-Davidson dealership has opened up adjacent to the well known S4 Auto in Boksburg. The opening was celebrated by holding an open day where supporters of the iconic American brand could gather, ride an array of demo Harleys, and pick up some brilliant deals on rider gear and Harley kit. The event was very well attended as folk came literally from far and wide to share in the fun. Food and soft drinks were scoffed as we mingled and swopped bike related war stories. A great time was had by all.
For more information visit: www.goldrandharley-davidson.com
Photos by Bjorn Moreira.