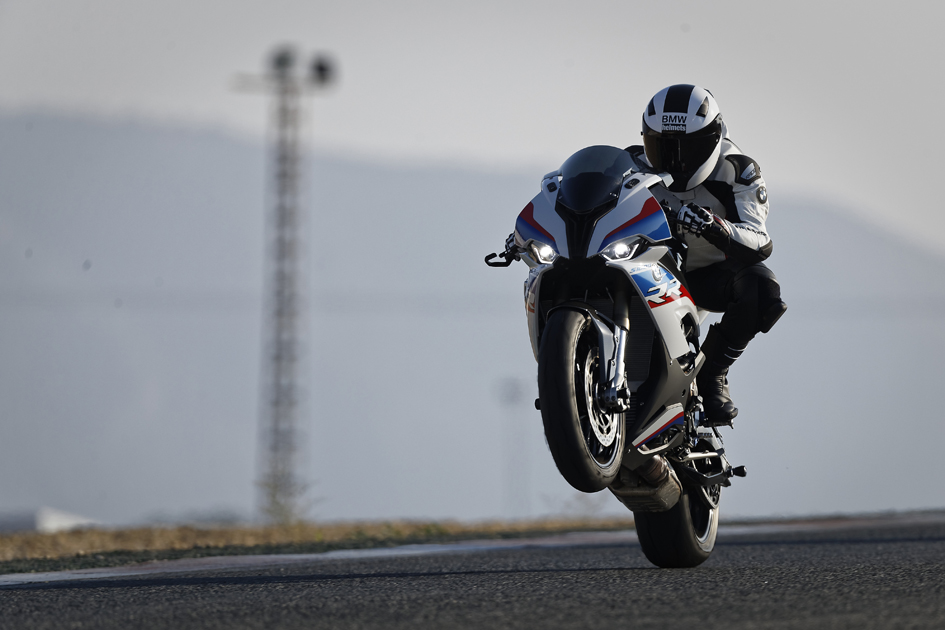 The new BMW S 1000 RR – even lighter, faster and easier to control.
The new BMW S 1000 RR sees its world premiere at the EICMA 2018. With a completely newly developed engine and suspension, engine output increased by 6 kW (8 hp) to 152 kW (207 hp) (in the USA: 151 kW (205 hp)) and a weight reduction of 208 kg to 197 kg (193.5 kg with M Package), the supersports bike originally launched in 2009 now goes into its third completely new generation. In addition to enhanced performance, other focus points were to make the new RR at least one second faster than its predecessor, create a more user-friendly design and ensure it offered maximum controllability and ridability. Whether in everyday use, on winding country roads or for high-performance race track riding – the new RR leaves nothing to be desired. In particular because BMW Motorrad has moved the assistance systems such as traction and wheelie control, ABS and Hill Start Control to a whole new level; the same applies to the LED lighting system and large TFT screen.
Newly developed engine with BMW ShiftCam Technology for further enhanced power in the lower and medium engine speed range and increased top-end power.
With its newly developed 4-cylinder in-line engine, now 4 kg lighter than before, the new RR achieves an entirely new level of performance. For this purpose, not only was the geometry of the intake and exhaust ports further optimised, the motorcycle now also comes with BMW ShiftCam Technology – an entirely new technology for BMW motorcycles which varies the valve timings and valve strokes on the intake side. A revised intake passage and a new exhaust system that is 1.3 kg lighter likewise contribute to increased overall performance. Ridability and sprint capability benefit from a substantially increased torque across a wide engine speed range.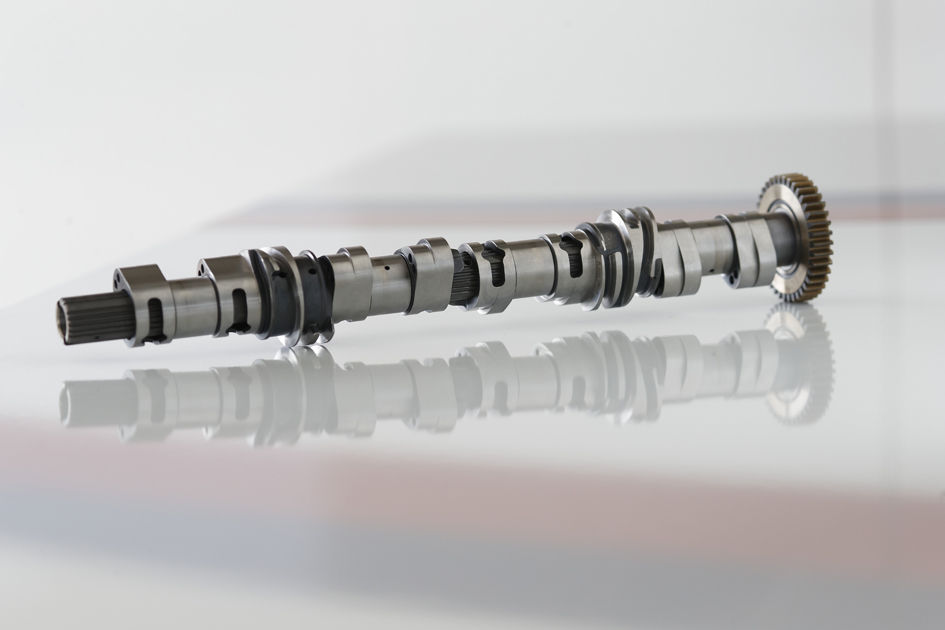 Completely new suspension with further developed suspension geometry for even greater ride precision and further improved handling.
On the suspension side, too, the BMW Motorrad developers have left no stone unturned. With the aim of achieving a significant weight reduction, the engine in the new RR now has more of a load-bearing function than was previously the case. The requirement in designing the new main frame, in addition to improving ergonomics, was to have the force applied directly to the engine structure via the shortest possible paths. A significant increase in riding dynamics was achieved in the new RR based on the combination of the new riding geometry, optimised wheel load distribution and a substantial weight optimisation. The new Full Floater Pro kinematics in the rear wheel suspension also contributes significantly to the perceptible increase in suspension performance. All in all, riders of the new RR will benefit from further improved handling, increased traction and even more transparent feedback in all riding states up to the threshold range. In short: the new RR noticeably raises the bar on the suspension side while at the same time offering improved user-friendliness and controllability. The next generation of the electronic suspension DDC is available for the new RR as an optional equipment item. Specially developed for the RR, Dynamic Damping Control (DDC) requires no compromises in terms of suspension set-up. This is made by possible among other things by new valve and control technology. What is more, a shim package is available for selective adaptation when required for ambitious race track riding.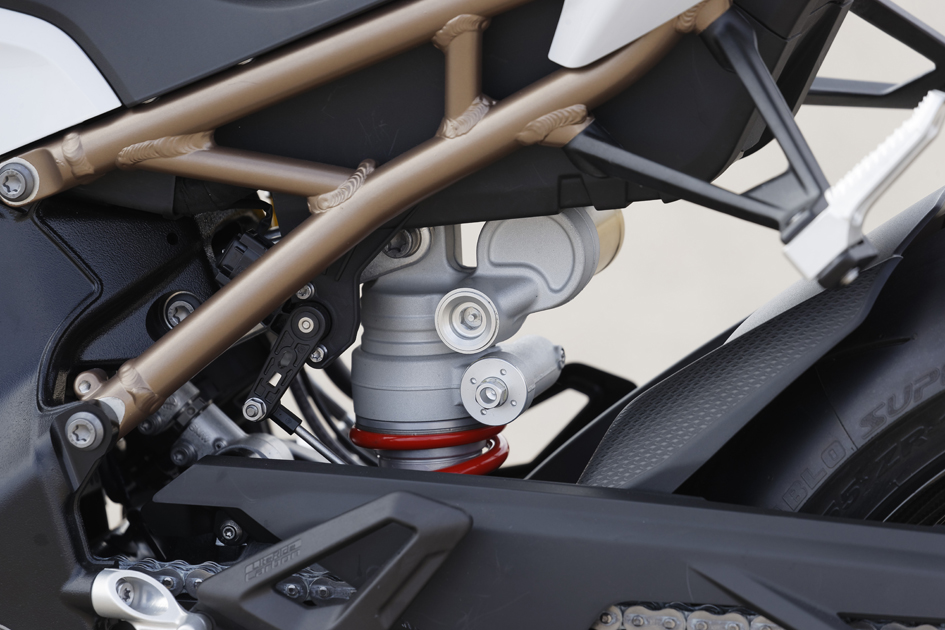 Four riding modes as standard and three more as part of the "Pro Modes" option for optimum adaptation.
For ideal adaptation to varied conditions of use, the new RR is fitted with the four modes "Rain", "Road", "Dynamic" and "Race" as standard. For those who wish to delve deeper into the world of race tracks and motor racing, the "Pro Modes" option offers an additional three riding modes (Race Pro 1-3) that are freely programmable. These enable individual adaptation of the most diverse control functions such as Dynamic Traction Control DTC, ABS and wheelie detection as well as the throttle curve (torque adjustment) and Engine Brake to suit the rider's own skill level and riding style. Other features that come with the "Pro Modes" option are Launch Control for perfect race starts and the configurable Pit Lane Limiter for exact adherence to speeds in the pit lane. Ultra-fast shifting up and down without the clutch is enabled by HP Shift Assistant Pro, which comes as a standard feature.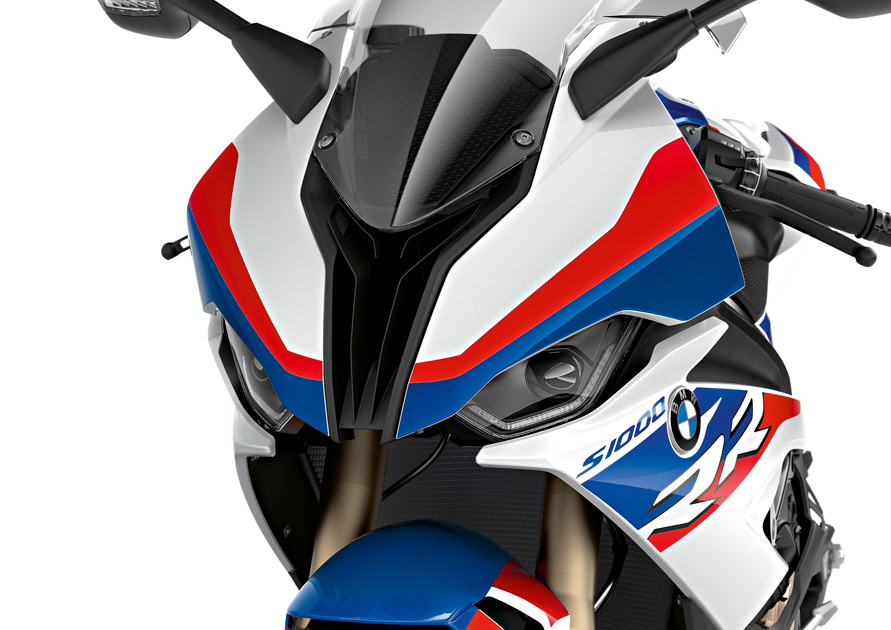 New 6-axis sensor cluster for an unprecedented level of control quality. Dynamic Traction Control DTC and DTC Wheelie Function. ABS Pro for increased safety when braking in banking position.
The new RR is fitted with ABS Pro and Dynamic Traction Control DTC as standard. In addition to traction control, DTC also includes the DTC Wheelie Function as standard – available as an ex works option and now individually adjustable for the first time. All control systems have been readjusted for regulation quality and characteristics. While the part integral BMW Motorrad ABS systems already provide a very high degree of performance and safety when braking in a straight line, ABS Pro now takes this a step further to offer increased safety when braking in banking position as well.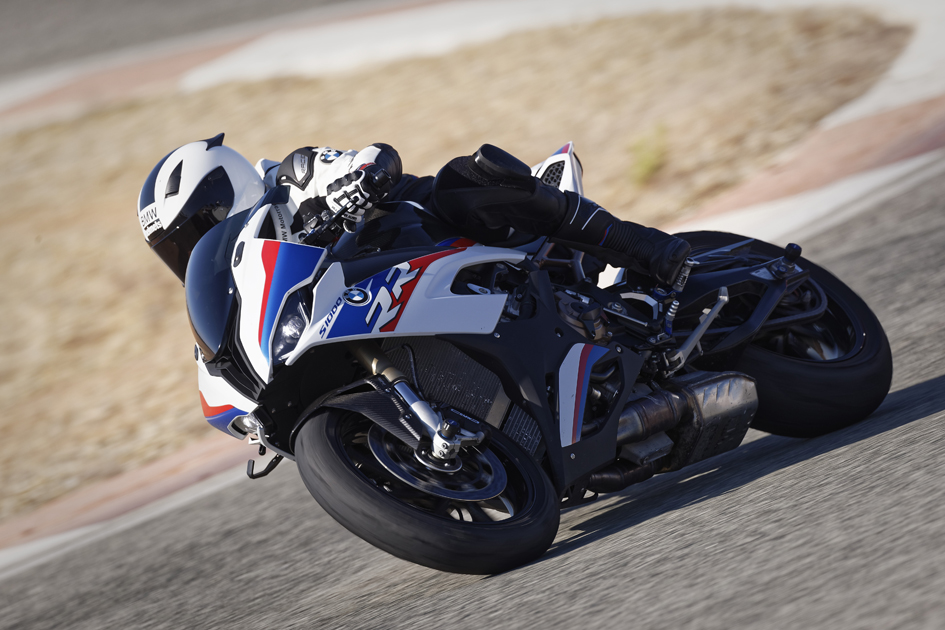 Multifunctional instrument panel with 6.5-inch TFT screen for excellent readability and maximum range of information.
The instrument panel of the new RR has also been completely newly developed and is now designed even more consistently for use in supersports racing. In addition to a maximum range of information, the BMW Motorrad developers paid particular attention to ensuring that the 6.5-inch TFT screen provides excellent readability – even in difficult light conditions. The aim was to offer the rider individually tailored screen displays for different uses. The Pure Ride screen shows all the information required for regular road use while the three Core screens are designed for use on the race track, with the rev counter displayed in analog form (Core 1 and 2) or else as a bar chart (Core 3), for example.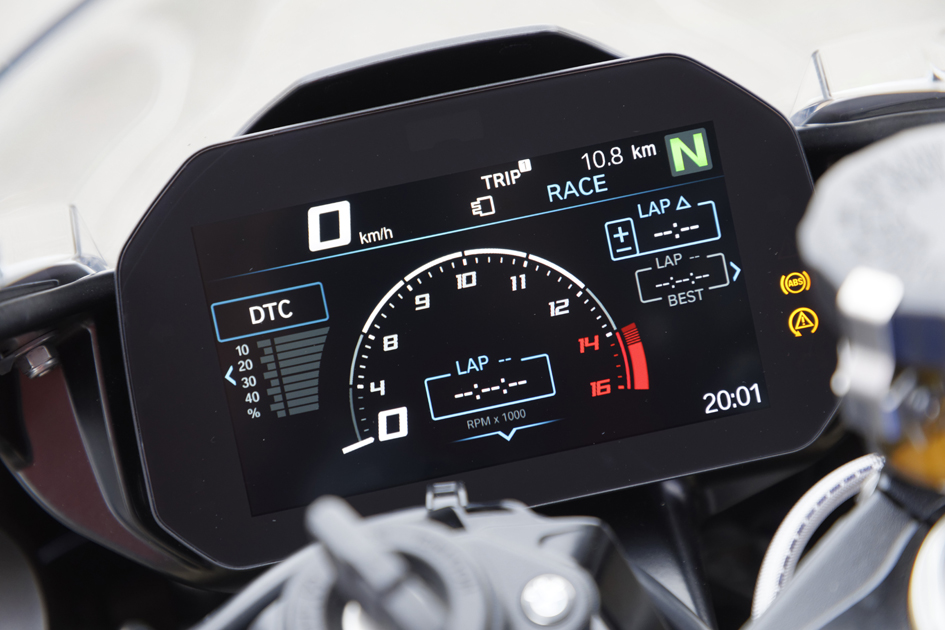 Even more dynamic design with optimised ergonomics and attractive colour schemes.
The new layout of the main frame – as a Flex Frame – has made it possible to create a much leaner fuel tank and seating area trim sections for further improved support and knee grip. What is more, optimised contact surfaces and a newly defined ergonomic triangle between the handlebar ends, seat surface and footrests makes for optimum ergonomics. Meanwhile, completely newly developed body features ensure the new RR is instantly recognisable as a new model. This is supported by the dynamic design featuring a colour scheme with two individual characters: Racing Red and Motorsport paint finish.
Availability
Availability and pricing of the S 1000 RR into South Africa is yet to be confirmed, as soon as we get confirmation from BMW Motorrad South Africa, we will update you.