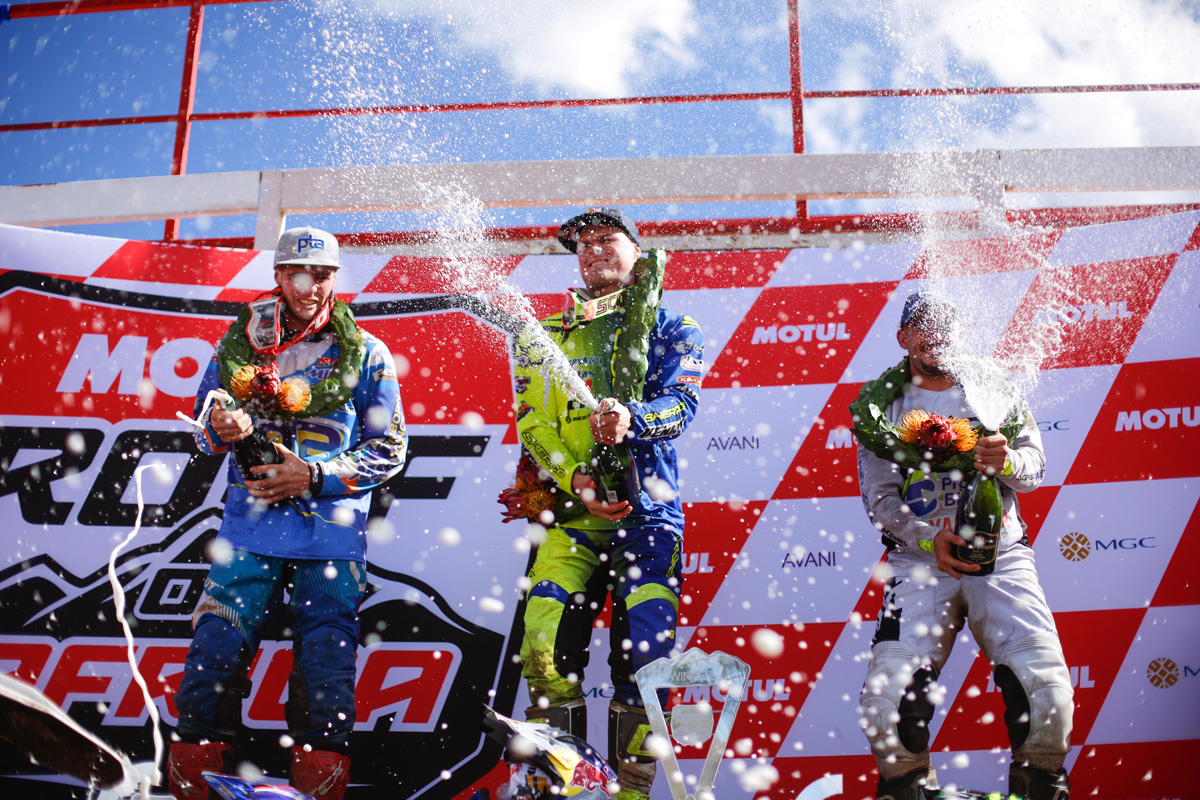 Day Two of the 2018 Motul Roof of Africa ended with a fourth overall victory for defending champion Wade Young (Sherco Racing), but it wasn't all plain sailing for the Port Shepstone rider.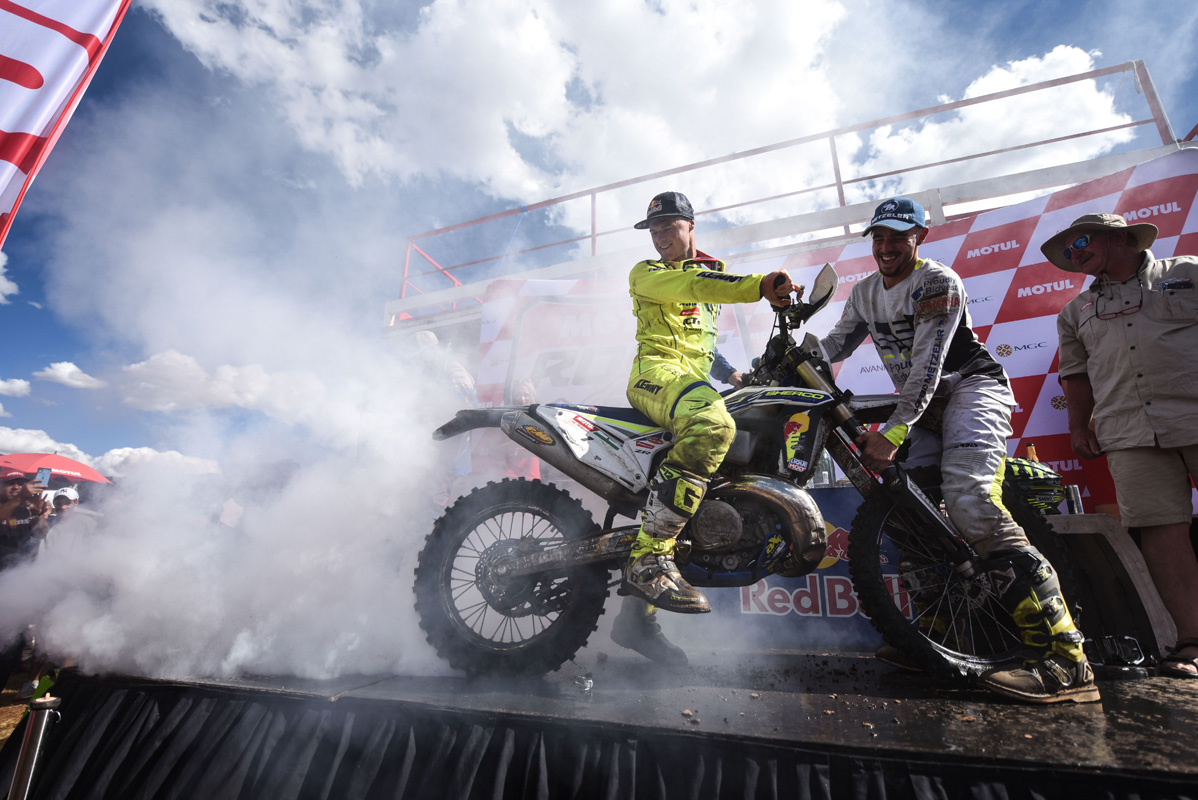 The threatened rain didn't materialise; instead a series of dramatic duels played themselves out in the mountain passes of Lesotho. Water was certainly a factor on Day Two, with Young sacrificing almost half his overnight lead over Travis Teasdale (Beta) by being cautious at several of the river crossings, in some cases dismounting and wading through the water to assess its depth before choosing his lines.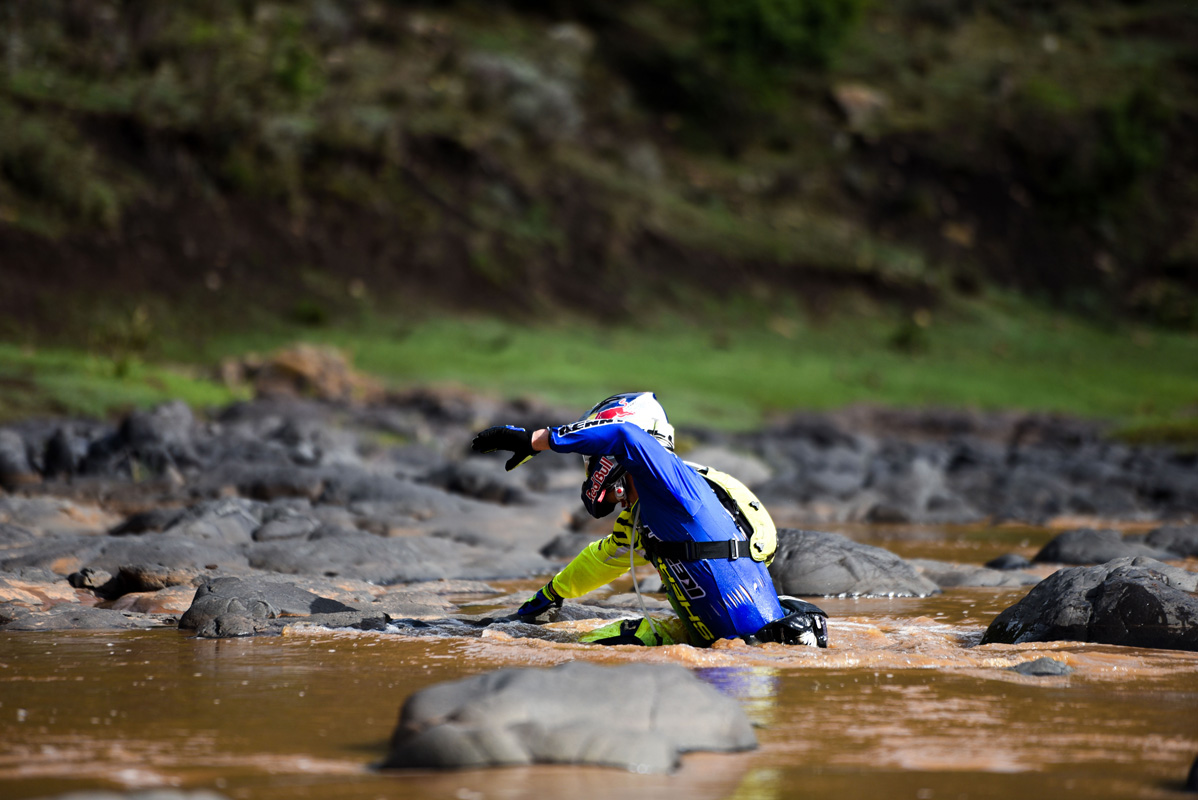 Teasdale – who was recovering from the stomach illness that plagued him on Day One – was unable to overhaul the 2017 winner, however, and Young's overall winning time of 14h47'28" was some 23 minutes faster than his fellow KZN rider.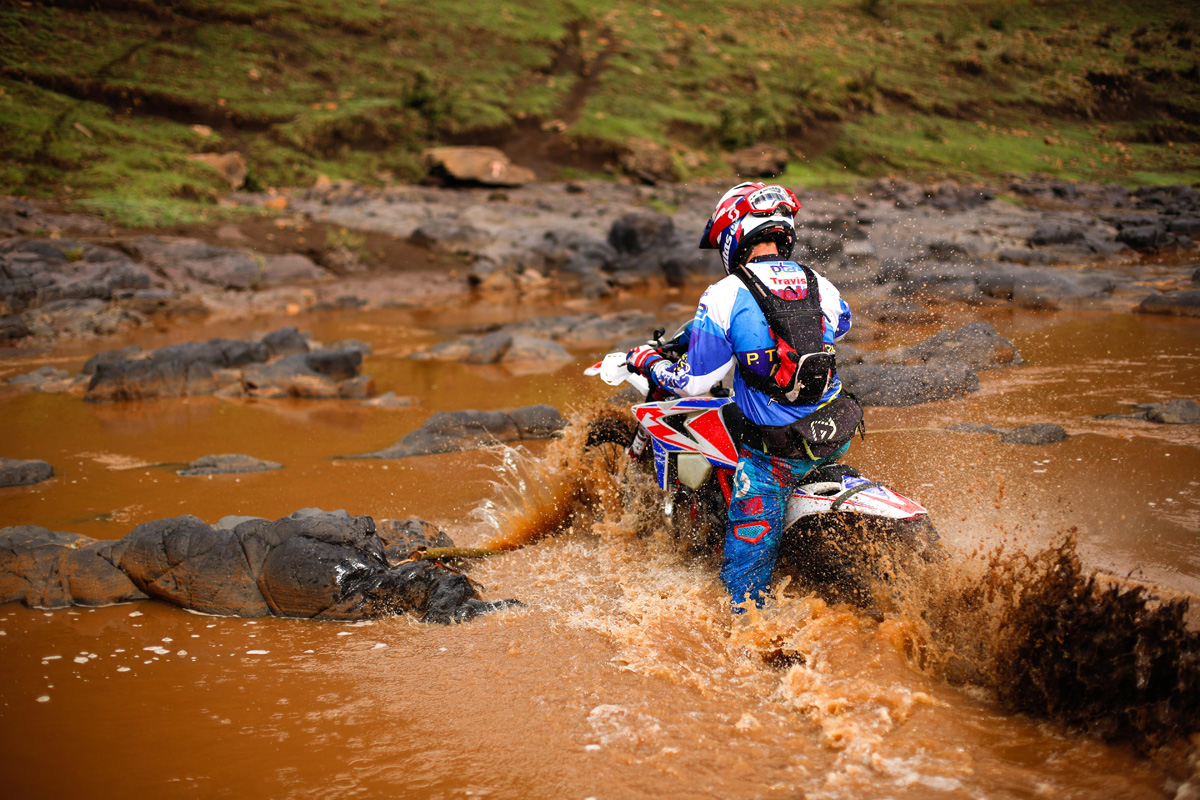 Speaking in the winner's enclosure after his victory, Young described the 2018 Motul Roof of Africa as "gruelling and super-tough" and a "really physical event".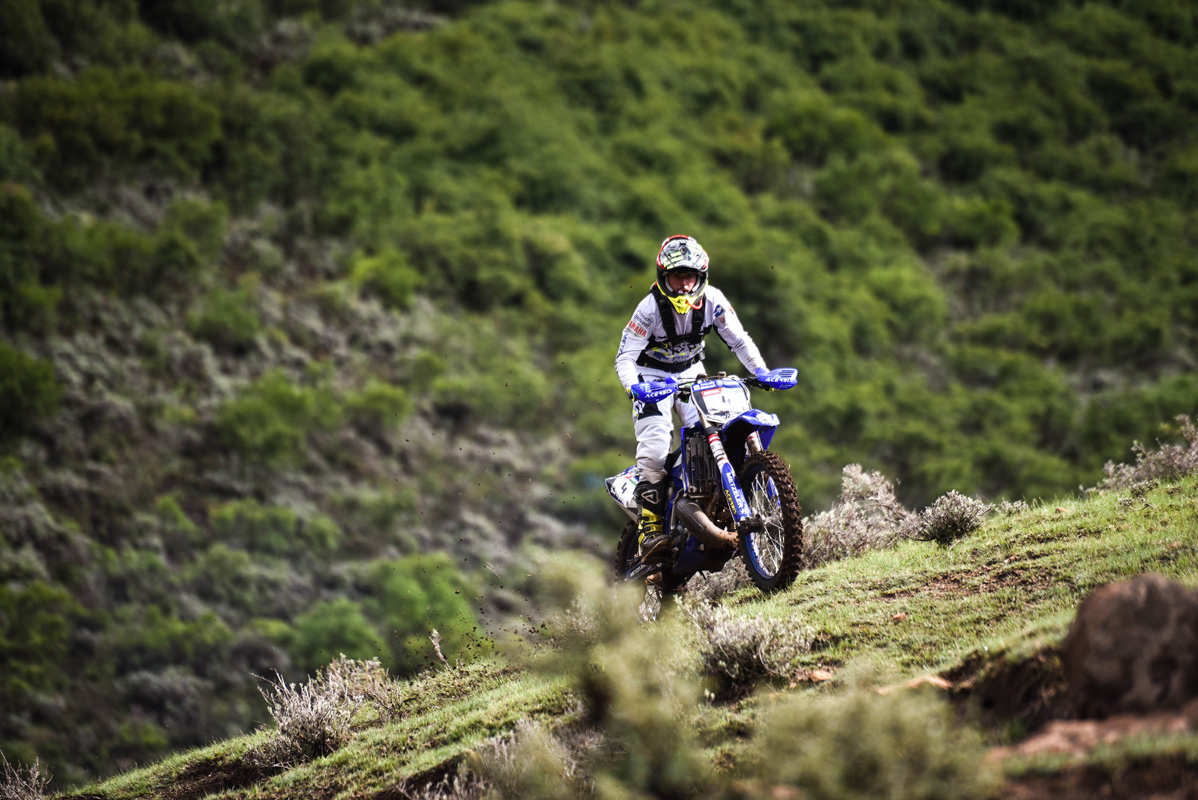 Behind the leading pair, Kyle Flanagan and Lloyd Kirk (both Bidvest bLU cRU Yamaha) and Dwayne Kleynhans (Brother Leader Tread KTM) resumed their battle for the final podium spot. Flanagan won out to clinch third place, having extended his advantage over rising star Kirk to 9 seconds. Kleynhans ultimately finished fifth, a further 20 minutes back.
In the highly competitive Silver class, another emerging talent, Kayde Mante (RBS Yamaha) topped the podium. At the start of Day Two, he held a 1-second advantage over veteran Roof rider Warren Barwell (KTM), who jokingly complained that he had spent the entire event "chasing youngsters".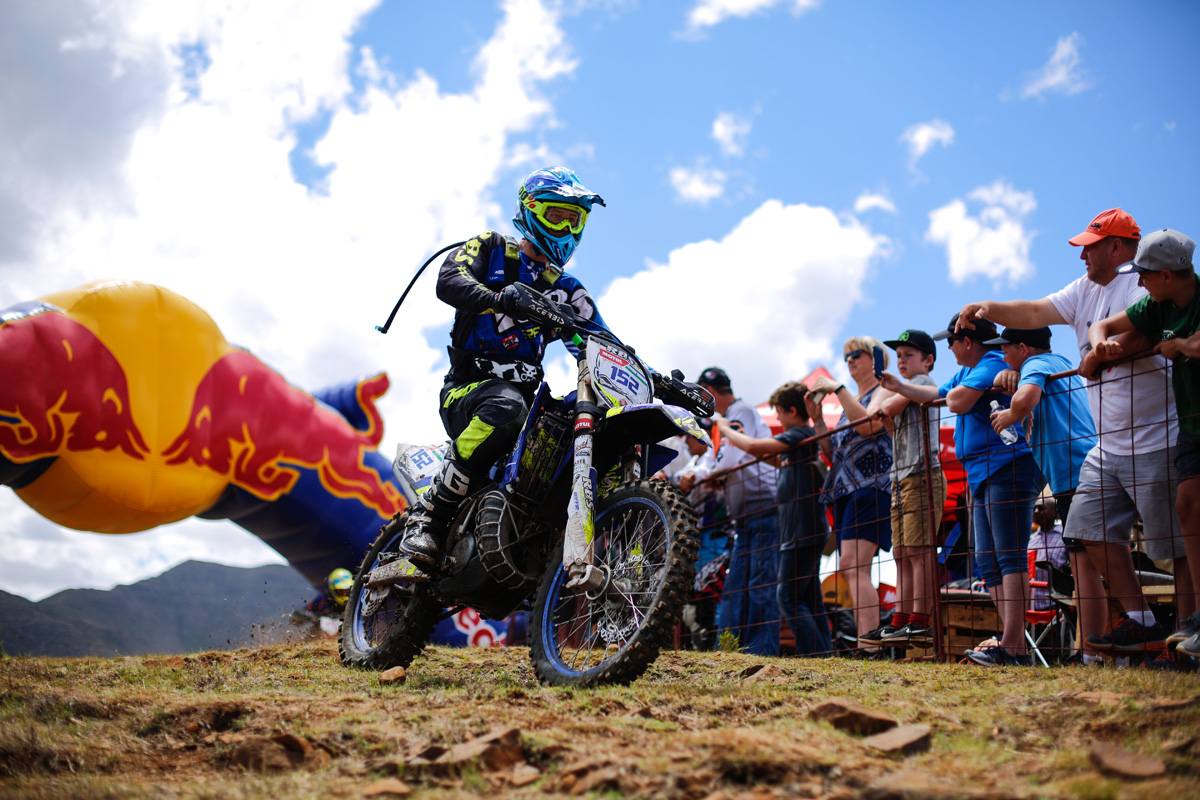 Sadly for Barwell, his pursuit included a tumble into a ravine, and his overall result  saw him finish in second, over 30 minutes behind Mante. Paul Grobler (KTM) completed the Silver Class podium line-up.
While the route was praised by many of the Silver competitors, the inclusion of so many new route sections made navigation difficult and saw a high attrition rate for riders, with almost 50% of the field in this class failing to finish.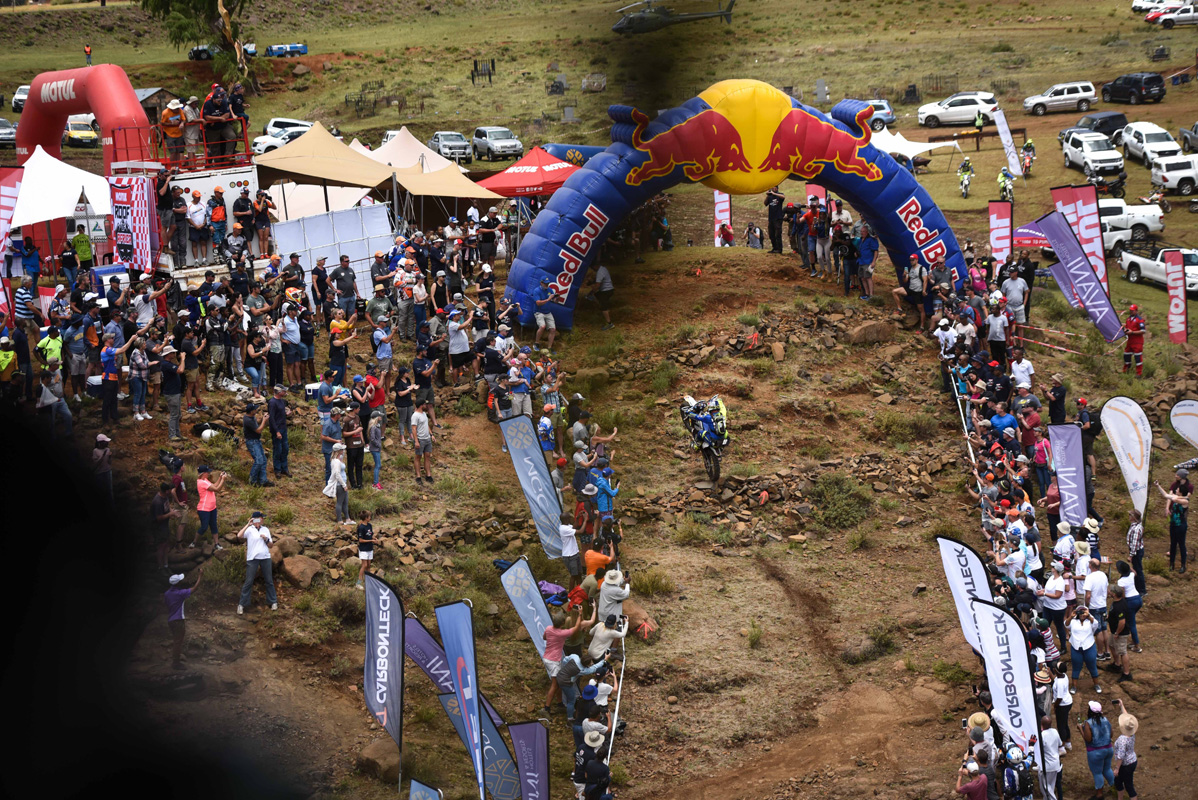 By the end of Day Two, the Mother of Hard Enduro had accounted for around two thirds of all the Bronze Class competitors. First across the line was overnight leader Vincent Labuschagne (Enduro-Tech), but he had accidentally missed a large loop of the route and was disqualified.
In his first-ever Roof, Matt Burger (Leader Tread Husqvarna) won the Bronze Class with a time of 14h07'09". Well-known quadbike racer Hannes Saaijman was just under 13 minutes behind in second. Nuno Pereira (Portugal) was the highest-placed international Bronze rider, finishing in third place.
The 2018 Motul Roof of Africa was honoured to welcome Lady Mamonaheng Mokitimi, President of the Senate of Lesotho, to the Start/Finish Zone to present the Gold Class first and second prizes, while her colleague Dr. Nkaku Kabi, Lesotho's Minister of Health, presented the Gold Class third prize.
By all accounts, the 2018 Motul Roof of Africa was a resounding success. The changes to the format of the Round the Houses Prologue and the inclusion of many tough new passes were praised by riders in every class. The feedback from competitors, teams and spectators alike bodes well for the future of Africa's most iconic Extreme Enduro event.
For overall race results visit: www.racecontrol.co.za