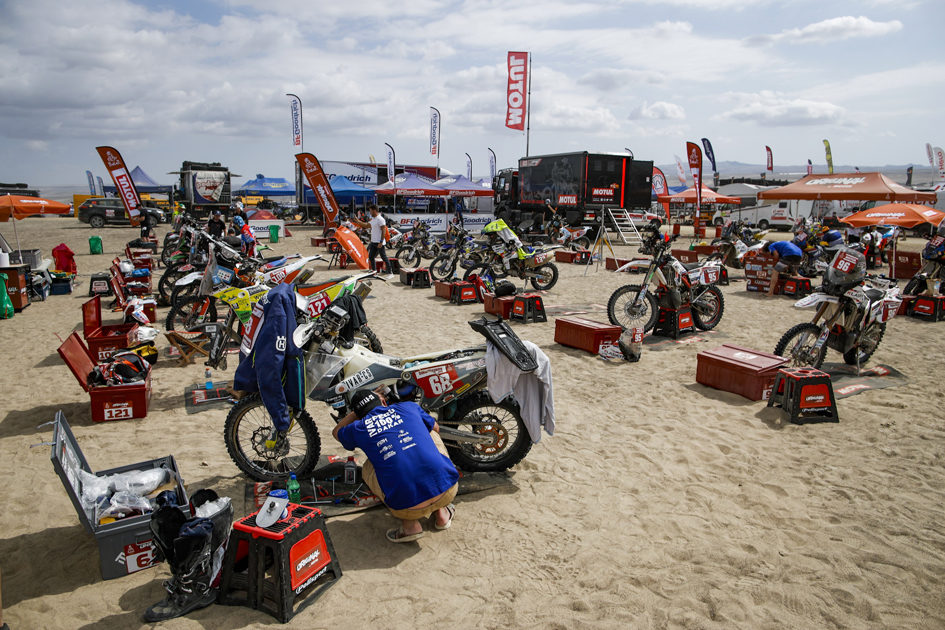 Stage 2 of the Dakar Rally 2019 (from Pisco to San Juan de Marcona) was dominated by sand dunes, which gave Stuart a good taste of what to expect over the remaining 8 days of the race.

Stuart reported that he lost time to some of his competitors in the dunes – not least after one high-side incident which left him uninjured but tired after struggling a bit to pick up the bike in the thick sand and the heat.
However, his years of experience came into play on the harder surfaces where he picked up speed and was able to catch up with riders who had overtaken him. In this way, Stuart was able to maintain his positions in the various rankings: at the end of Stage 2, he was 83rd in the overall Moto Classification, 12th in his Original by Motul class, and amongst the Dakar rookies in his class, he was lying in a very commendable 4th place.
Perhaps the most unexpected development of the day was the speed with which the trucks approached and then passed Gregory and some of his fellow motorcyclists. Already having to deal with sand that had been churned up by the car drivers ahead of them, the riders now had to face a new hazard: Dakar Rally trucks, including the monster Russian Kamaz vehicles.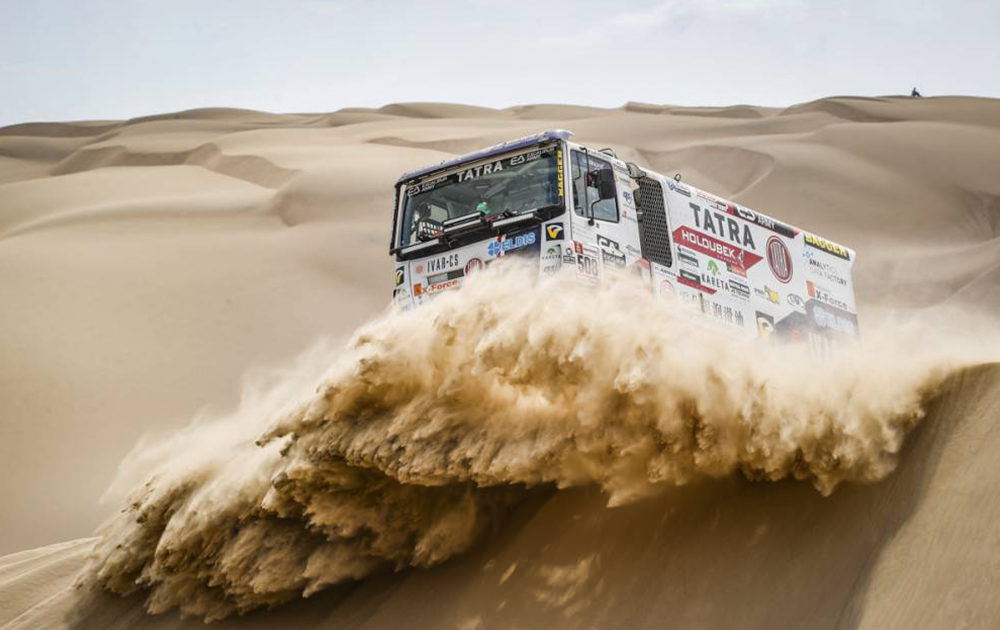 "The trucks were surprisingly fast," commented Stuart "but fortunately I knew to keep an eye on the sentinel fitted to my bike, which warned me when they were getting close. We quickly learned to get out of their way!"
With Stage 2 involving a much later finish (after 211km of liaison and some 342km of special or racing) Stuart faces an early start today to take on a combined total distance of just under 800 km's for Stage 3. As a participant in the demanding Original by Motul class, he is responsible for all his own repairs and maintenance in the bivouac at the end of each stage and fatigue will become the new enemy.