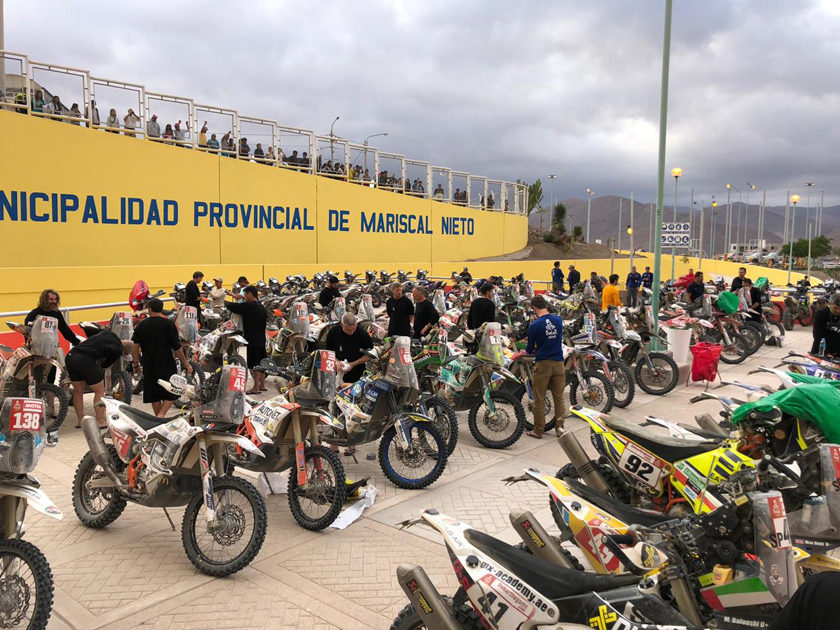 Stage 4 of the Dakar Rally 2019 was the first leg of the first marathon stage, with competitors only being permitted to use the tools and spares they could carry. This was also the first stage on which the routes diverged, with Gregory and his fellow motorcycle and quad bike riders racing over a different track to the cars, trucks and SXS vehicles.

Starting in the White City of Arequipa, competitors first navigated more dunes before entering a rockier section along the Rio Tambo, where things started to get more complicated. With three Dakar stages successfully completed, Stuart reports that he has become much more confident on the dunes.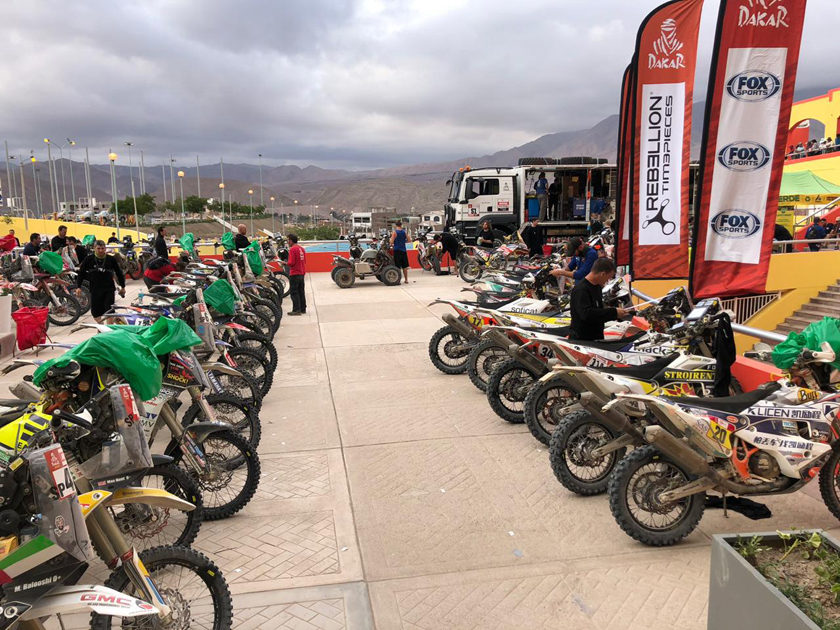 The fesh-fesh was a different matter, however, as it made the rocks much harder to see. Whereas Gregory was able to push hard for the first 170km or so, a concealed rock lurking in the fesh-fesh was enough to send him tumbling. Luckily both Stuart and his KTM emerged unscathed from that first fall.
"Just 50 metres further on, I hit a second, much larger rock," remarked Stuart "and this time I had a much heavier fall, with the bike landing on me – thankfully I didn't break any ribs, as I initially feared I had".
The only casualty of Gregory's second fall was his Roadbook. This is a vital piece of Dakar Rally equipment – for motorcycle riders, it takes the form of a scroll with incredibly detailed information about the route, and all the navigational data needed to complete each stage.
The damage to his Roadbook meant that Stuart had to manually navigate for the rest of the stage, adding a new dimension to the challenge. As a result, Gregory slipped a few places down the rankings – with 4 of the 10 stages of the Dakar Rally 2019 under his belt, he found himself in 91st place in the overall Moto Classification.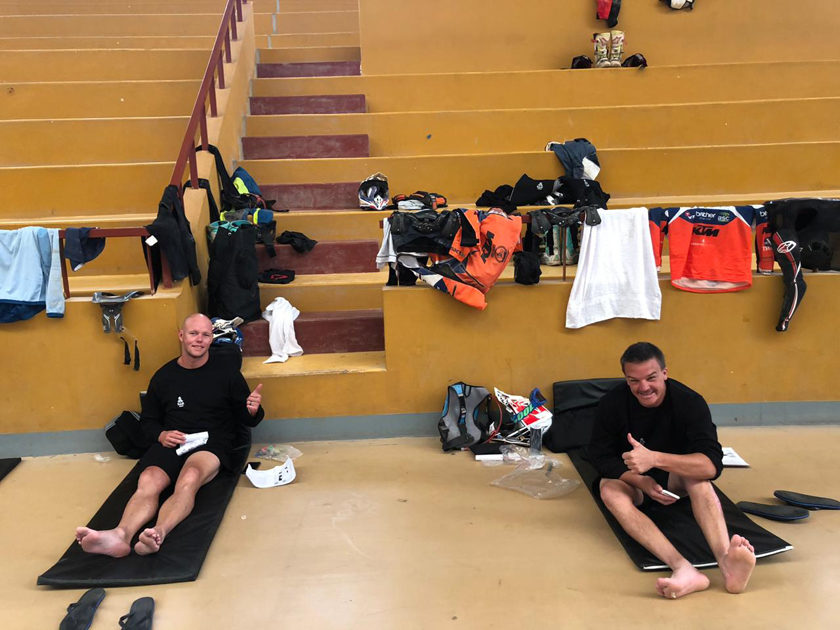 Within the Original by Motul Class, Gregory is now lying in 12th place, and is the 4th fastest Dakar rookie in his class. Today's Stage 5 – the second leg of the marathon stage – sees the motorcycle riders return to Arequipa via a different, longer route, involving a total distance of 776km, of which 345km will be the special stage. After that comes Saturday's much-anticipated (and no doubt much-needed) rest day.