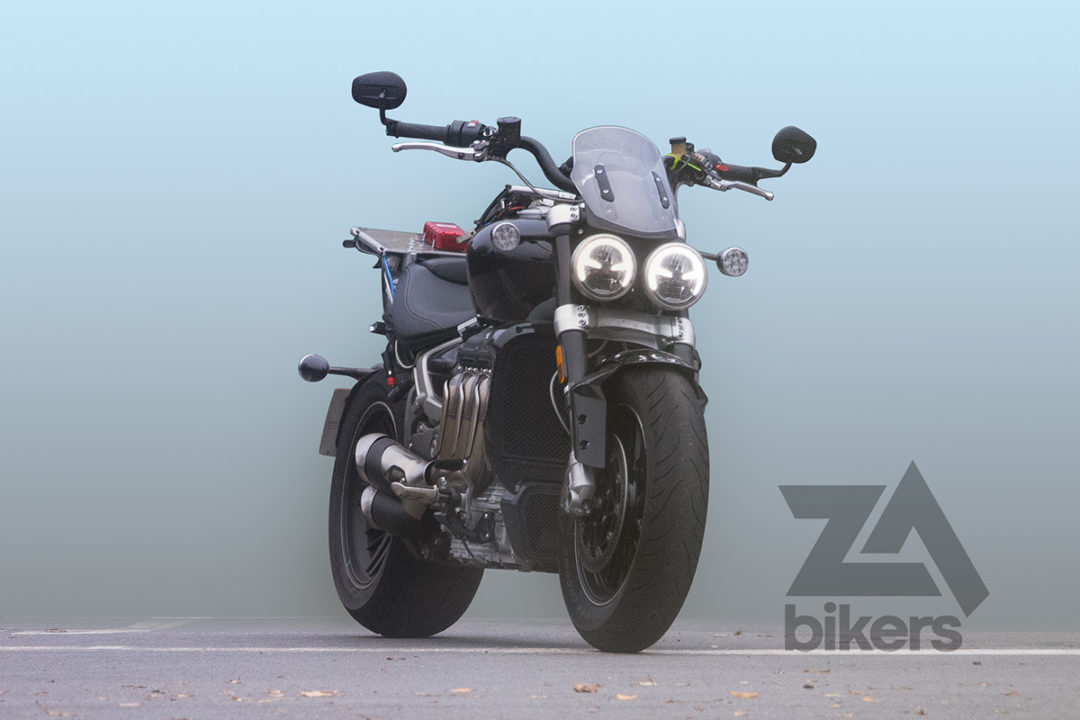 Despite how niche it was, there was a slight pang of sadness when the Triumph Rocket III was discontinued last year. After all, with 2 294 cc crammed into three cylinders, it was the perfect combination of attitude and mad engineering.
So it's only logical that it created something of a cult following. In fact, when I spoke to Triumph South Africa CEO last year, he told me just how sought after the Rocket III is on the second hand market. If you're a fan, rejoice—because we've just been handed clear evidence that a new Rocket III is in the works.
First, a concept sketch leaked from Triumph's dealer conference late last year. Now, spy shots have emerged of what is clearly the new Rocket III being tested.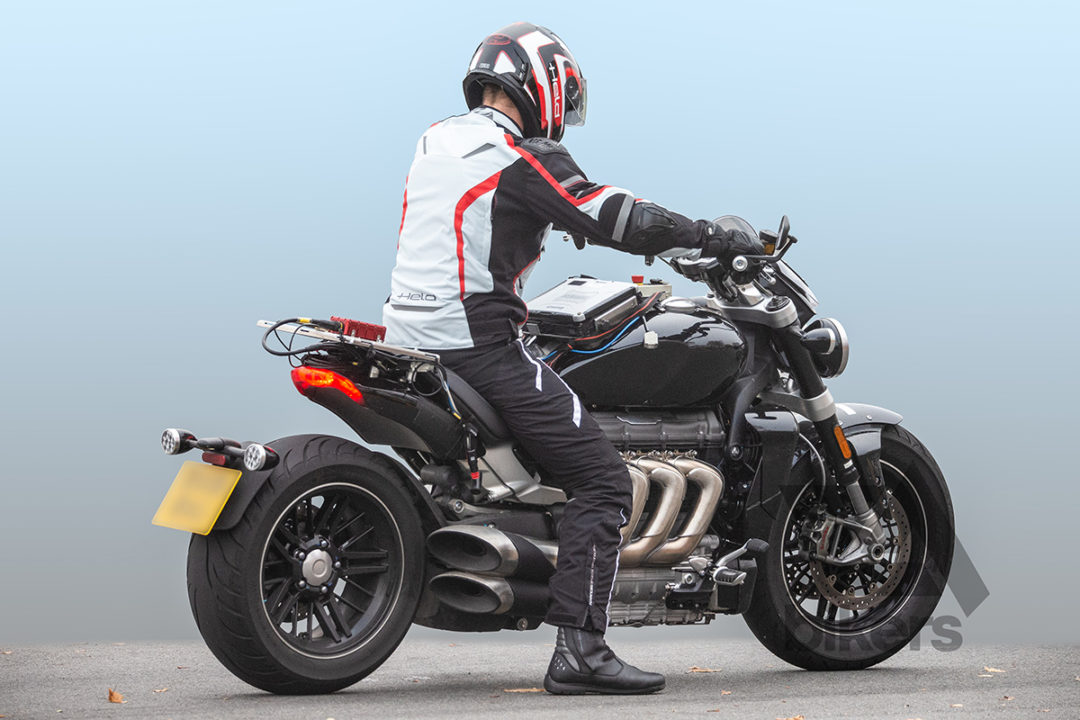 We're not sure when the new Rocket III is due to hit the market, but judging by these shots, it's already production-ready. We're also not sure what it'll cost, but we expect the pricing will be premium.
Looking at the motor, Triumph seem to have stuck to the straight-three configuration, but the final capacity remains to be seen. The previous Rocket III's 2 294 cc was good enough for 148 hp of power, and a whopping 221 Nm of torque. For comparison, another power cruiser—the Ducati Diavel 1260—makes 11 hp more power, but 92 Nm less torque.
In short, there's really not much need for Triumph to improve on those numbers. But they probably will—either with a few more CCs, or with a fresh engine tune. And considering the steps Triumph have taken forward with electronic rider aids on their modern classics, we're sure to see a full traction control and rider modes package too.
Visually the new Rocket III retains all of the old model's attitude, but key styling points have been refined. It still has a twin headlight setup up front, but you can spot Triumph's new LED daytime running light design on both. The rear end is shorter and sharper, as are the twin exhaust cans. (Take a look at the other side, and you'll spot a third muffler poking out near the swing arm.)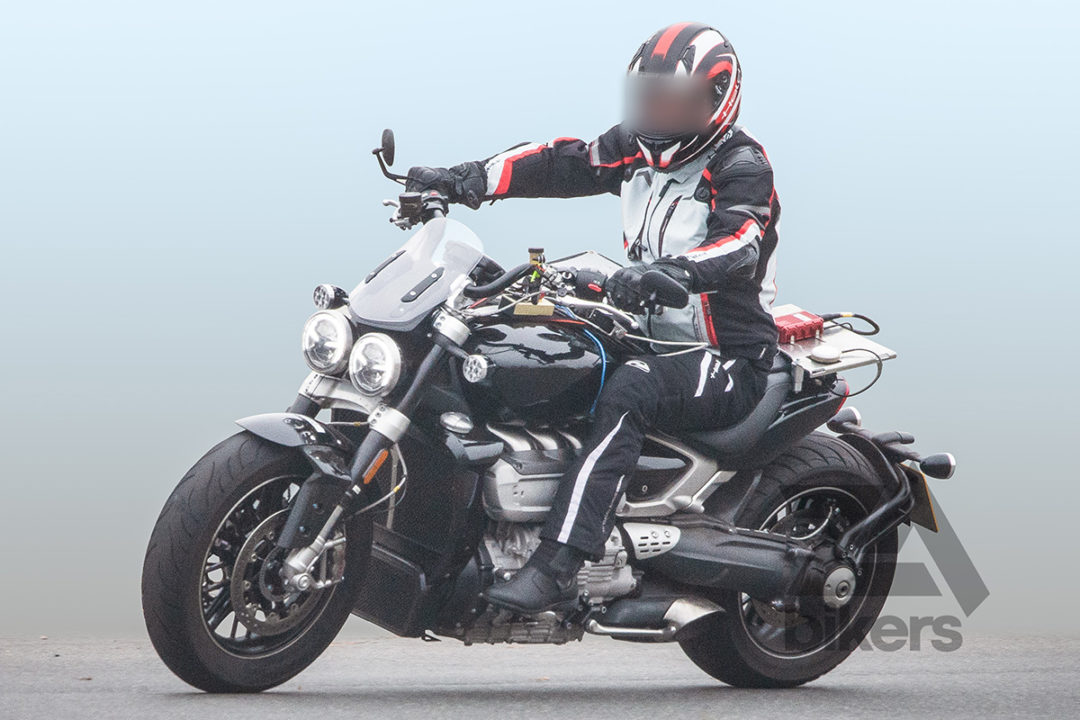 Then there's the most apparent styling (and engineering) change. The Rocket's still shaft-driven, but the new design features a mono-shock and a single-sided swing arm. Take a step back and soak in the whole profile, and it's obvious that Triumph are pitching this as much at existing Rocket fans, as they are to fans of the Diavel.
Triumph have yet to misstep with their newer classics and cruisers. Every updated bike we've ridden so far has been an improvement over its predecessor, and we reckon the Rocket III will continue this trend.
At a glance it looks a whole lot sharper than before, and it's likely to go, stop and turn better too. But even if it doesn't, we're betting it's still going to make a whole lot of Rocket fans very happy.