Another good Dakar day for Gilbert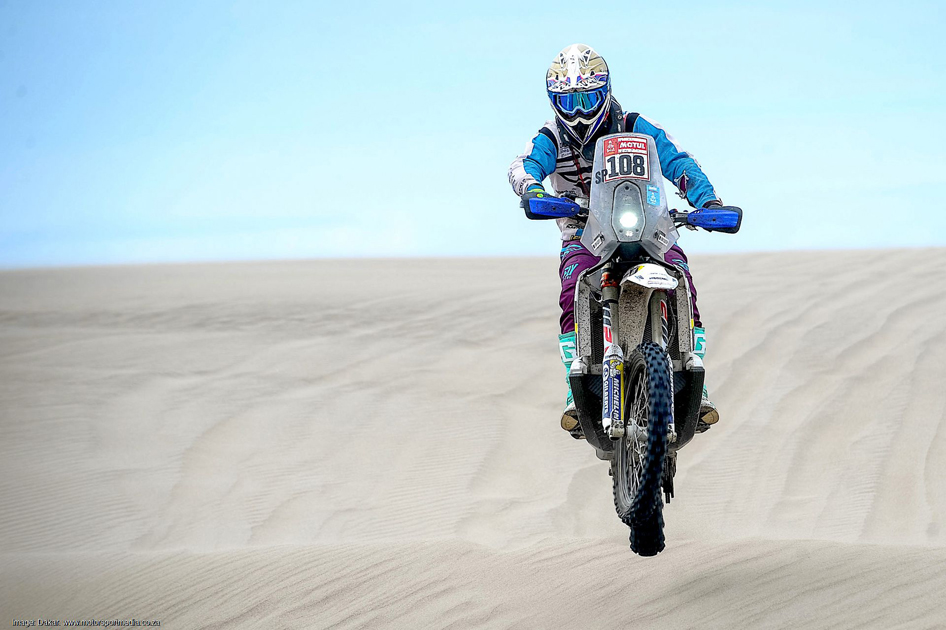 Pretoria's Kenny Gilbert has powered his Husqvarna up onto the Dakar Rally motorcycle rookie podium following another good day on a tough run from Arequipa to San Juan de Marcona in the Peruvian desert. Multiple South African cross country motorcycle champion Gilbert who is riding the Dakar for the first time, wound up 30th on the day to climb up to 25th overall and third of the bike rookies.
"Stage six was probably one of the toughest I days I have ever ridden in my life," Kenny admitted. "And that's no understatement, let me tell you!" We started off on some very tricky and very technical dunes, but I managed to get all my waypoints until the re-fuel at 80km, after which it sped up a little with a lot of tracks that were very beat-up and demanding from Day 3 I think it was, so all very demanding.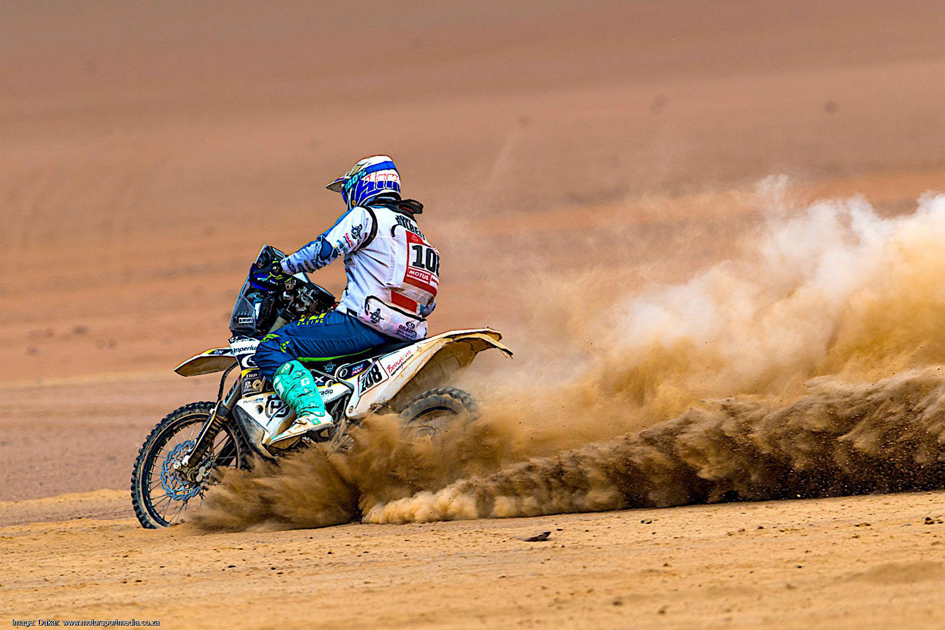 "I cruised all day with two other riders, but the biggest challenge was the waypoint at about 300km on the side of a long, long tall dune — we somehow missed it as we came down the dune and then struggled to get back up there three times, before the other two rode around to get it and I tried to climb again. "They found it, I did not, so I took a bit more time to go round and lost a couple more minutes there.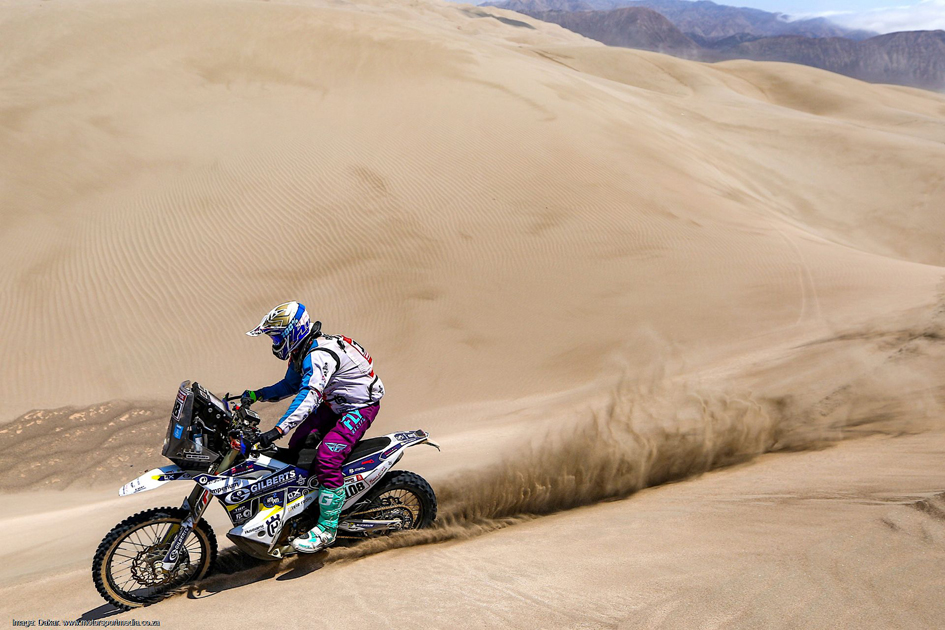 "Other than that I am pretty tired and they say that tomorrow is another hard day, so I'm going to rest up. "So all in all a good day, I'm just chugging away, but the dunes are very hard. "Dakar is no joke!"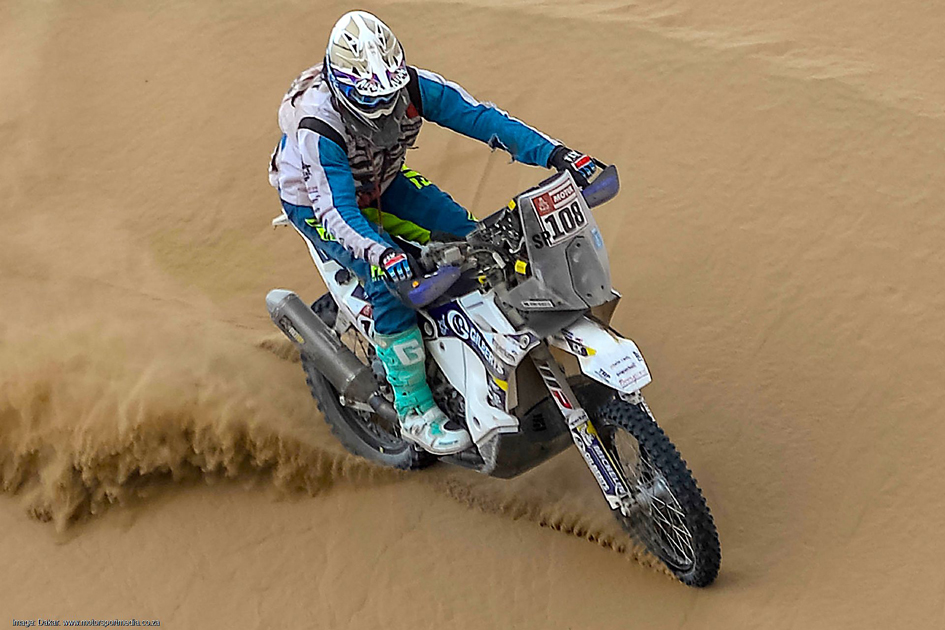 It was also a good day for Husqvarna's factory team as Chilean Pablo Quintanilla overcame a day-long duel with Argentine Honda rider Kevin Benavides to move into the overall Dakar lead, while American Andrew Short ended 8th on the day to move up to 8th overall. Monday's seventh stage is a sandy 323km loop around San Juan de Marcona before Dakar heads north towards the finish in Lima on Thursday.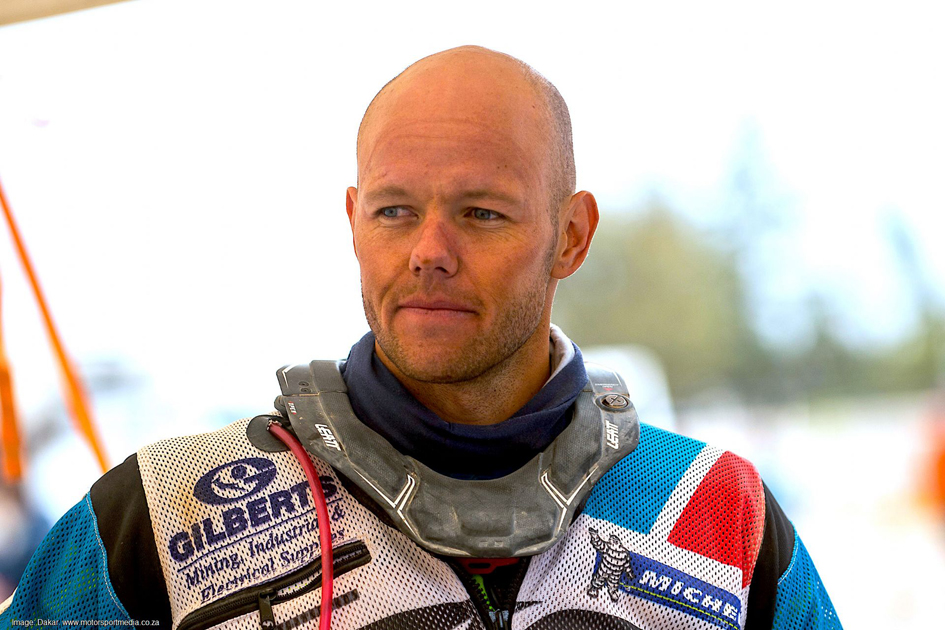 Kenny Gilbert's Dakar effort is supported by Husqvarna Motorcycles South Africa, Pepson Plastics, Gilberts Mining and Scottish Cables; Booysens Refrigeration, Liqui Moly, TRP Distributors, Michelin, Renthal, Leatt Brace and FCR Suspension; Imperium Fire proofing, Tell-Radio and Am2PM; DripDrop, Fulvic Health and Velden Motoren.