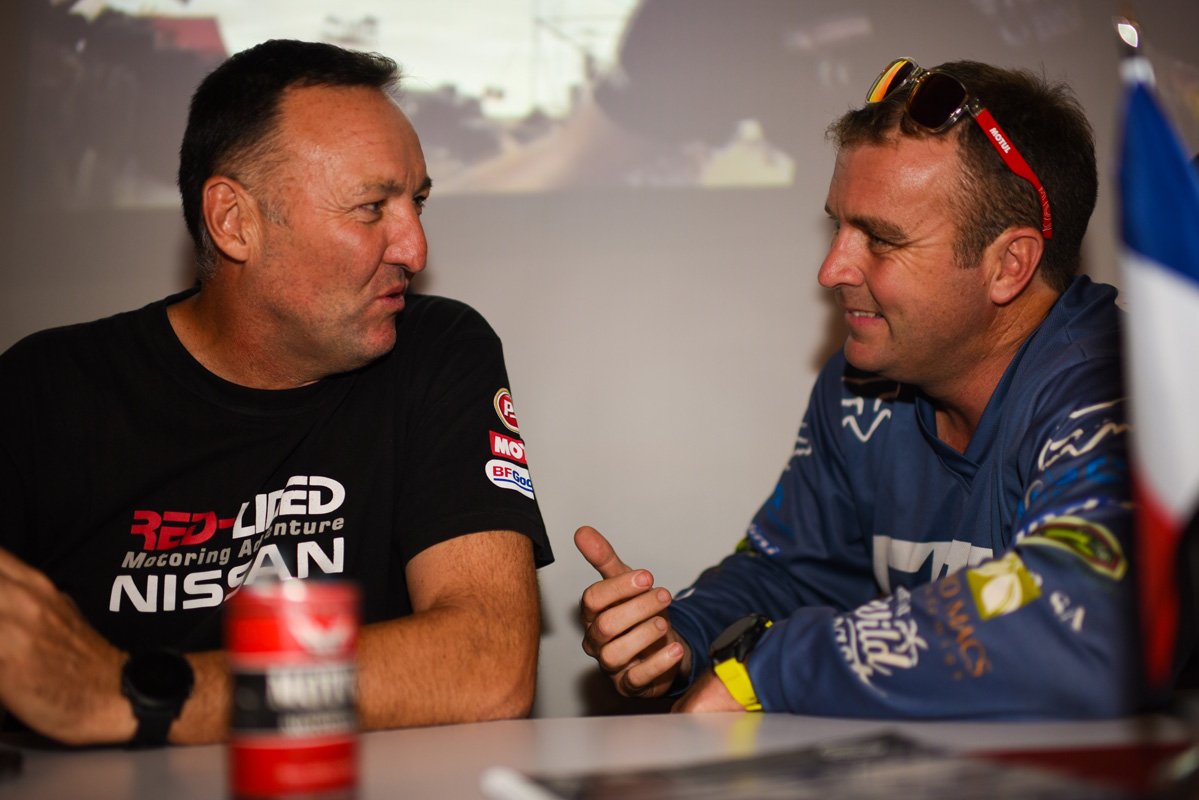 Our friends at Motul SA invited us to a lovely casual evening in the company of Terence Marsh, CEO of a company called RED-LINED Motoring Adventures and Stuart Gregory, who attempted his first Dakar in the MOTUL Original class, known formerly as Malle Moto. If you understand Afrikaans then the former name makes huge sense!. Literally translated it would be "Mad" Moto. In this class the riders do everything themselves. Pitch their own tents, service their own bikes and pack everything up around 4am each morning to pack on the truck that will move your stuff to the next Bivouac. Try that for ten days in a row after an eight to sixteen hour day!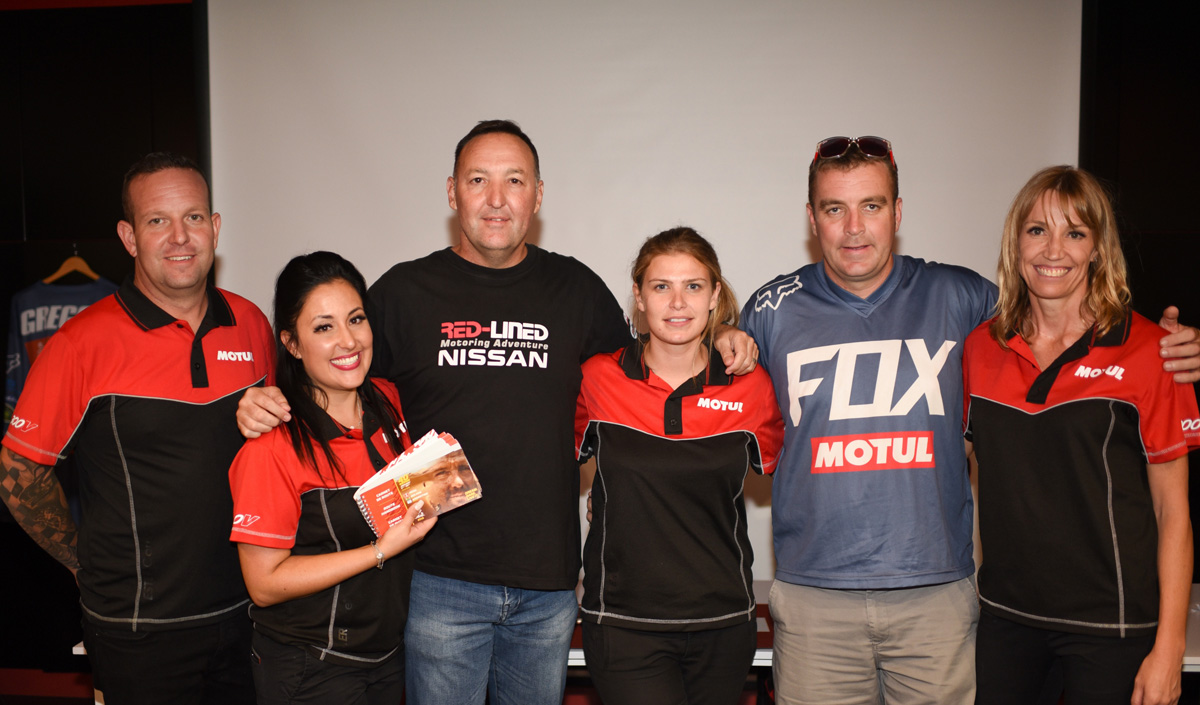 RED-LINED builds bespoke Nissan powered bakkies for well heeled customers world wide who want to compete in endurance rallies. They have an incredible reliability record which has made them the go to guys for aspirant off road racers. They had two cars running in this years Dakar, each supported by a team of four technicians and an engineer. A full inventory of spares is trucked from Bivvie to Bivvie in order to repair the cars. As the race progresses the technicians work under huge stress and with less and less time to get the cars ready for the next days stage.
Both RED-LINED and Stuart Gregory on his KTM, enjoyed support from MOTUL during the event. This included an on site MOTUL lab where oil specimens could be analysed to ascertain the mechanical health of the engine or gearbox. The benefit for RED-LINED is that they don't try to fix something which is not broken simply as a preventative measure. This can result in a gearbox that was functioning perfectly suddenly developing a malady of the "Murphy" kind. A clean bill of health from the MOTUL lab gives the RED-LINED guys peace of mind and allows them to focus on things that do need attention, rather than working on something "just in case".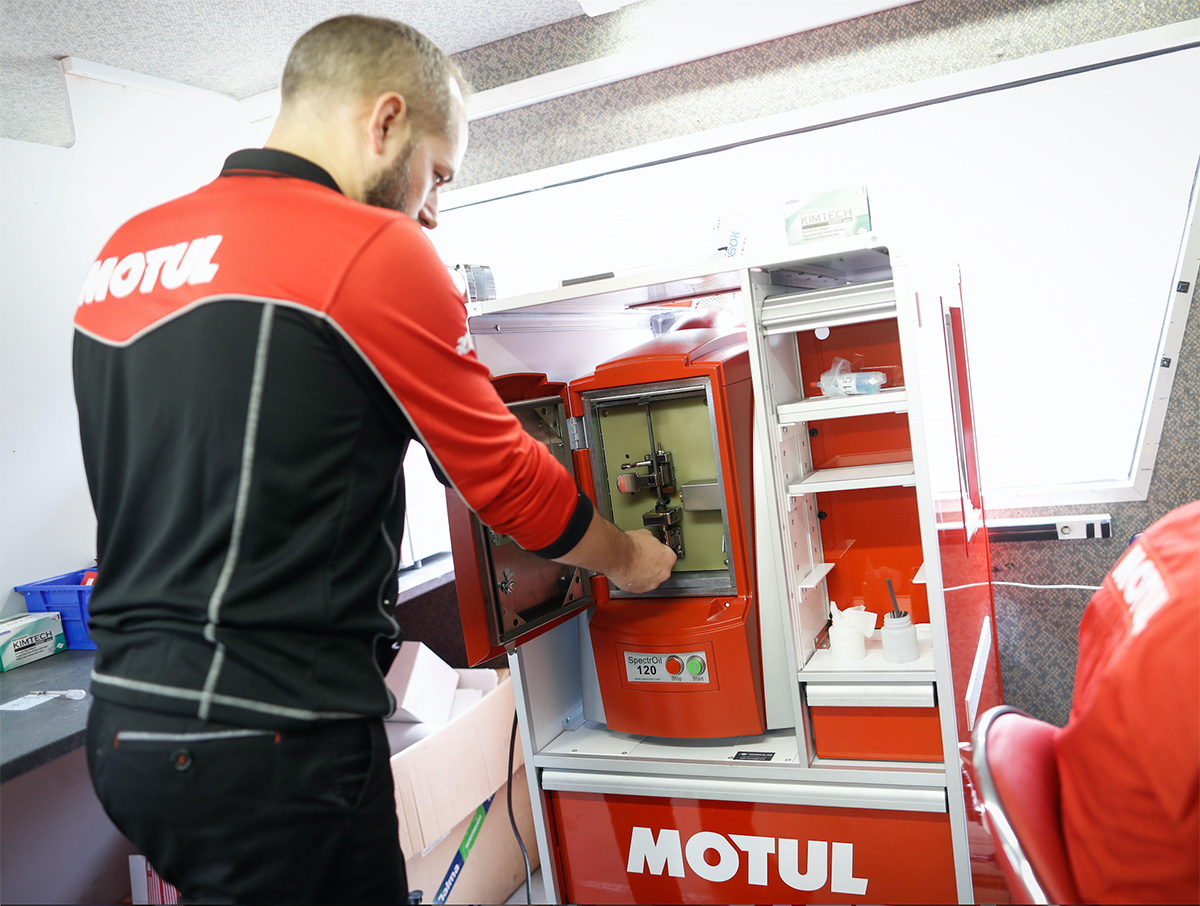 This years event, run in Peru exclusively, was a real toughie! Sand, sand and more sand of the fesh-fesh kind covered over 90% of the route. Stuart, a South Coast boy, had nowhere to simulate the kind of conditions that he was likely to encounter. Not even time in the Namibian dunes or his qualifying Merzouga Rally in Morocco could prepare him for the sandfest that he encountered in Peru. Having attended the world launch of the KTM 1290 Adventure R in Paracas, Peru, I have some idea of what he was up against, and it is hectic in the extreme, and on the launch we stuck to the easy bits. Adding to his misery was the fact that he was traversing sand that had already been churned up by bikes, cars and trucks. The pro's have it really easy compared to the amateurs. Typically Stuart would take twice as long as the leaders to complete the stage and then, when the pro's are chilling in their air conditioned motor homes after a shower, massage and chow, he would have to service his bike, repair any damage, pitch his tent and prepare his roadbook for the next day whilst spooning pasta into his cakehole! Flip! These MOTUL Original competitors make Chuck Norris look like a soft boy.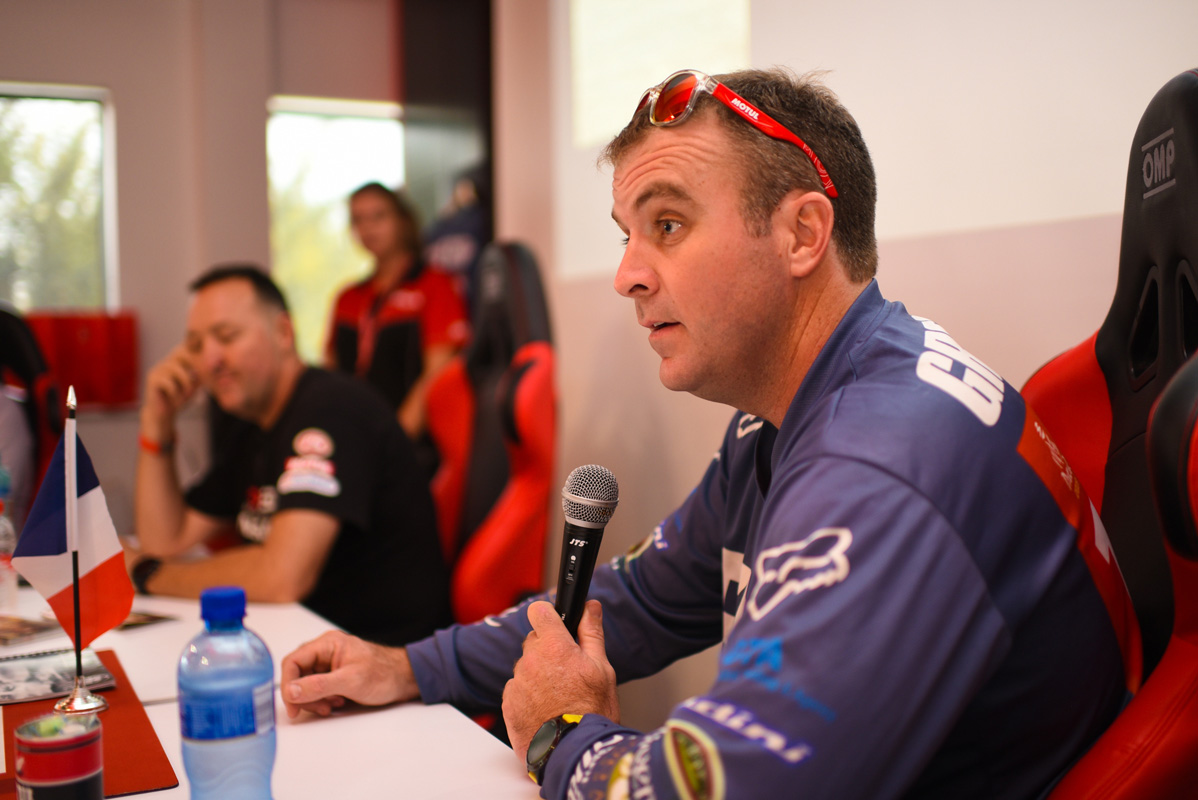 We also shot the breeze with our bud Joey Evans, author of "From Para to Dakar". His book tells the incredibly inspiring story of his recovery from paralysis after a spinal injury suffered during a hare scramble, to subsequent Dakar finishing glory. It is a must read for one and all!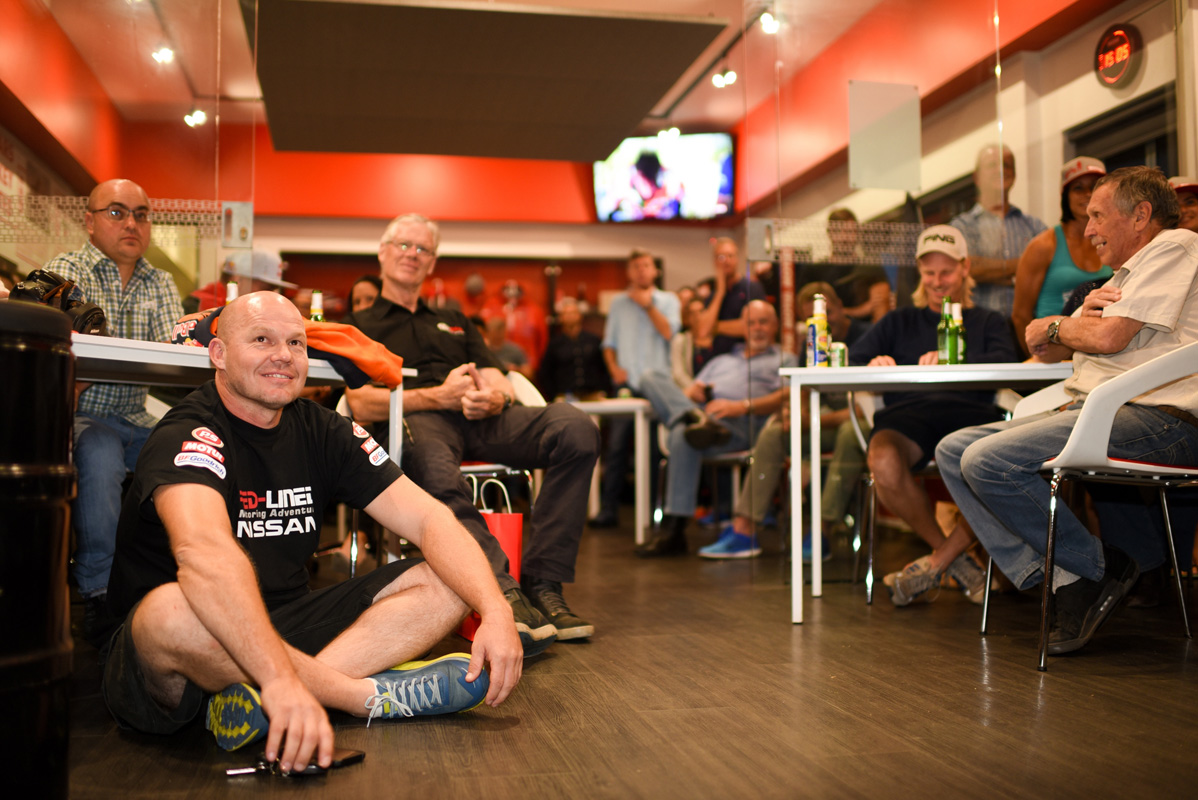 The astronomical costs incurred by competitors are absolutely mind numbing. Get a load of this as an example. KTM riders can enjoy spares support from the factory, who have every conceivable spare you may need. You can then buy whatever you may need "on site". This privilege, if you want it, and you almost have to have it, given the costs already incurred to be racing in the first place, sets you back a cool R18000. Please understand guys, this does not even buy you a sump plug washer, but merely entitles you to use the facility to buy the spares you may need. Ouch! This brings us back to Stuart. On stage eight his KTM expired due to ingesting sand which essentially totalled the motor. Heartbreak for Stu who was strong, and with only a couple of stages to go, had to see his Dakar dream fade like the mist over the fesh-fesh. To repair his hired bike, which he is responsible for, will set him back, conservatively, R60000. A piston alone costs an eye watering R32000! Cheap sport huh? Having sold everything that could not be screwed down around his house to fund his Dakar dream he is still paying till he bleeds. Talk about beating a good man while he's down! If you feel his pain and have some spare ammo that could help to ease his plight, feel free to contact him through his mates at MOTUL SA.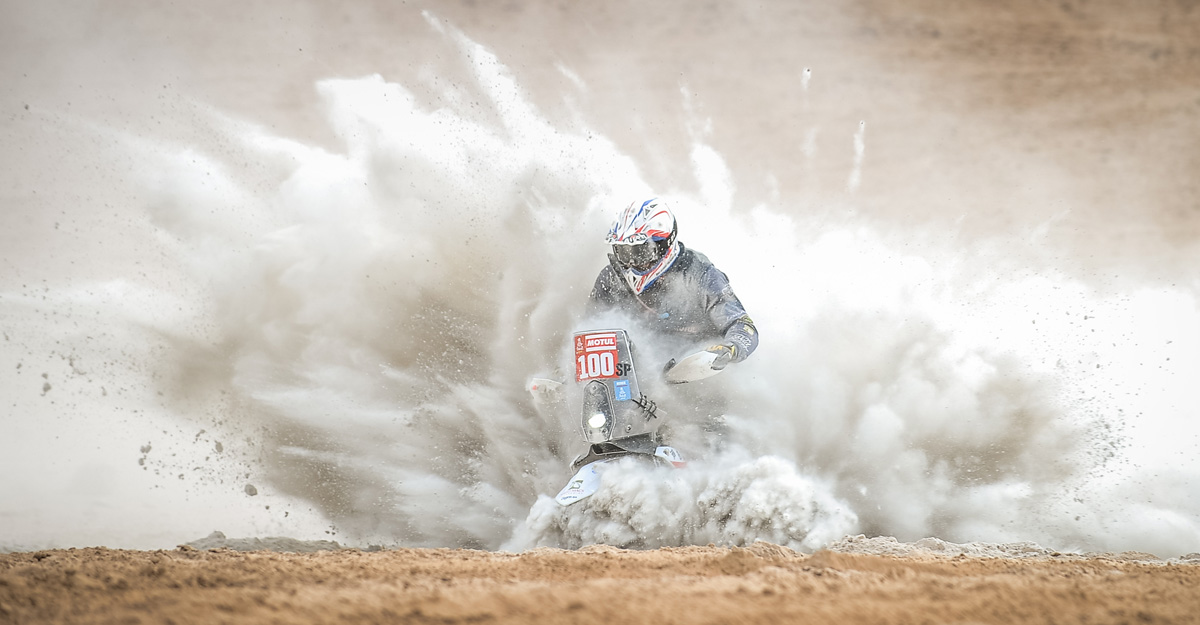 As you can imagine, talking motor sport really floats our boat, so we, and i'm sure everyone else that attended this event, had a really great time. As a MOTUL user myself, I even managed to win a really cool gift hamper by being first to answer a question about MOTUL motorcycle oil. Thanks to Mercia and the MOTUL team for hosting a great event. As for you Dakar participants……. we salute you!
For more information on MOTUL products visit: www.motul.com