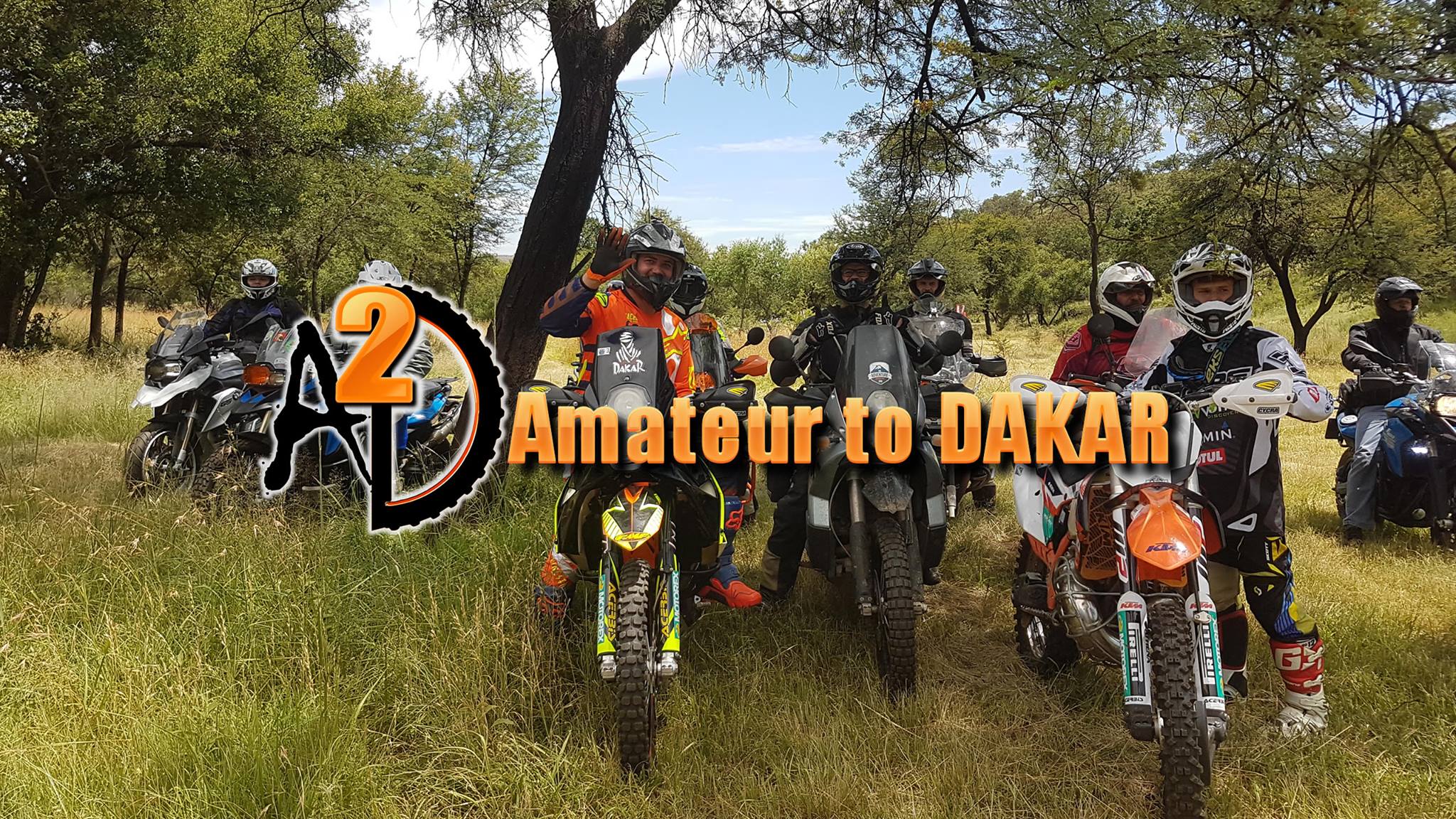 I have recently been contacted by Robert Gibbon, a 35 year old entrepreneur and motorcycle enthusiast, who just happens to have a 'Dakar' dream. Some of you will perhaps know or remember Robert through his RaceGear company, which was a small custom bike business he ran for a few years from 2007.
Robert's mission regarding his Dakar project is, quote, "I want to show everyone, young and old, that if you believe in yourself and never give up, ANYTHING is possible! You just need a plan and the perseverance to see it through".
In December 2017 he had this crazy idea of taking on the DAKAR but with limited racing experience, he needed to put in some serious thinking, planning and effort. His first action was to buy an old KTM 690 and go off to Namaqualand to see if he could ride sand, but with poor fitness levels, he found it very difficult to get competitive.
Fast forward to January 2018 – his goal in recent times has been to train and ride as much as possible; to start racing in earnest and to go up as many 'Dakar type' learning curves quickly and assuredly. On the racing side, he got into it quickly and achieved the following results for 2018:
GXCC: 17th in OR1 Pro AM for the season, with top ten finishes, despite only participating in 3 out of the 8 races in the series. In one of them he had a massive crash on the last lap while running in the top 5 but tenaciously managed to nurse his bike back with a buckled front rim!
FarmJam: Came 1st in his class in every race (Adventure 600cc and up) and won the series Championship.
Kalahari Rally: He placed 3rd in Malle Moto class and secured a podium position, despite some serious mechanical issues.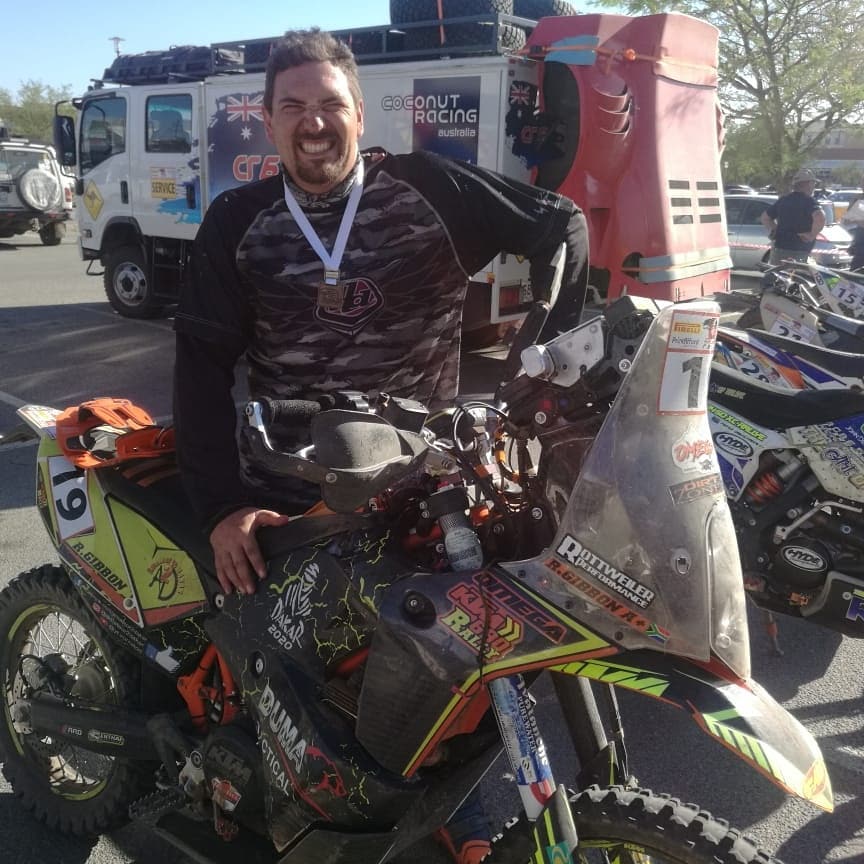 This year he will again be racing hard whilst training for Dakar and will be participating in the following race series:
GXCC, National Cross Country Championship, FarmJam, Merzouga Rally Morocco, Botswana 1000, Pangola 500, Tankwa Rally, Kalahari Rally, Namaqua Desert Challenge and anything else that crops up in line with his Dakar training program.
He's off to Morocco on the 26th March to compete in the Merzouga Rally, an ASO DAKAR series event to qualify for Dakar 2020. He has been accepted as part of team BAS, the same team as Kenny Gilbert and Ross Branch used for the 2019 Dakar.
So why are we at ZA Bikers publishing this? Well, as you might expect, he needs support for his dream but we do think he has what it takes to do a great job, both for himself and any partners that sign up! He has a track record of success, both in race riding and in his business life. For example, in the last 2 years, he has shown rapid improvement in his racing activities and he has created and developed a strong security business with around 75% market share in their operational areas in Gauteng South Africa. Both successes must be attached to some serious effort and commitment to his cause. As such, we believe publishing this and upcoming news of his project and plans, will be both interesting for our readers and possibly worthwhile for a supporting Brand.
He is looking for a strong brand partner or partners for which he will act as brand ambassador and use all his riding endeavours and associated activities to support. He is confident of delivering significant ROI to the supporting brands and can give references to attest to this fact. Anyone interested should take a look at Robert's 'Brand Partner Proposal' to see the significant level of 'marketing' he has built into his Dakar plans. In addition to the media activities, he believes he will provide plenty of exposure from his race riding as he will take part in almost all the big social and adventure rides in the calendar i.e. KTM Rally, Rally Raid, LDBA, NDBA, CDBA etc and some of this exposure will be to an international audience. [Last year he did more than 50 000 km of off-road riding.]
What does he need from a Brand? Robert told us, quote, "any support would be appreciated and your level of participation is entirely up to you". So, he's flexible and is interested in meeting up with anyone to discuss the way forward.
For more information visit Robert's Facebook page: Amateur 2 Dakar – or alternatively you can email Robert at: [email protected]
Competition Time!
You can help Robert raise funds by entering the below competition whereby you can stand the chance of WINNING a new KTM 790 Adventure R. See information in the poster below on how to enter the competition.