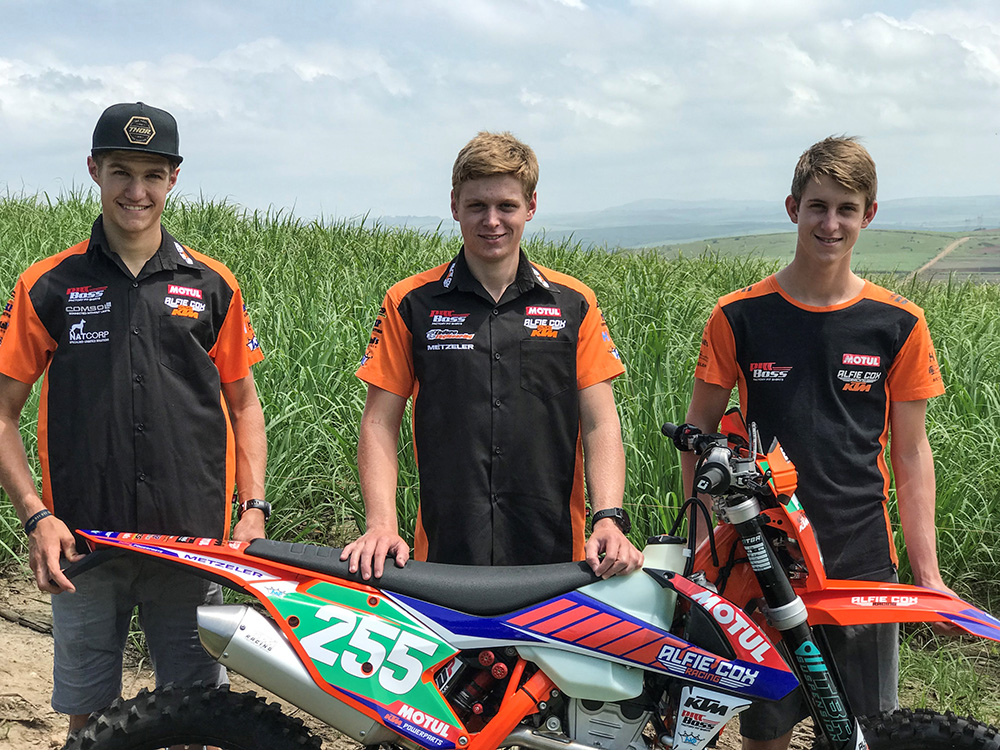 Well-known Dakar Rally personality and local legend, Alfie Cox, has once again partnered with Motul and KTM to give a team of young Off-Road and Enduro riders the chance to make it to the very top of their sport.
While Alfie's past off-road motorcycling achievements are well-known, the Motul Alfie Cox KTM Team is firmly focused on the future, with Alfie using his vast international experience to mentor and inspire the next generation of riders.
"This team represents the future of our sport and that's why KTM and our lead sponsor Motul are involved again this year", commented Alfie. "They can see the value in helping to develop tomorrow's champions and guiding them in these vital early years of their careers."
"Alfie's approach is very much in line with Motul's brand values", commented Mercia Jansen, Motul Area Manager for Southern and Eastern Africa. "Just like Alfie, Motul can draw on years of experience in demanding competitions as we look forward to even more success in the future".
None of the members of Alfie's team are older than 18, but each of them has already started to build a reputation at regional and national levels. One of the main aims for 2019 is that all 3 riders do well in the Motul Roof of Africa 2019 at the end of the year. It's an event that Alfie knows well, having won the 'Mother of Hard Enduro' a record nine times.
The senior member of the team, Kyle Purchase (18), is the reigning National Enduro Champion – High School Class. During 2019 he will be competing in the National Enduro Championship and the National Cross-Country Championship and is moving up to the E1 class on a KTM 250 EXC-F. This will see Kyle challenge some of South Africa's biggest names in Off Road Motorcycling. Hailing from Scottburgh on the South Coast, Kyle has recently overcome a case of Epstein Barr virus and will also be competing in the 2019 Romaniacs to start honing his international experience and gain some international exposure.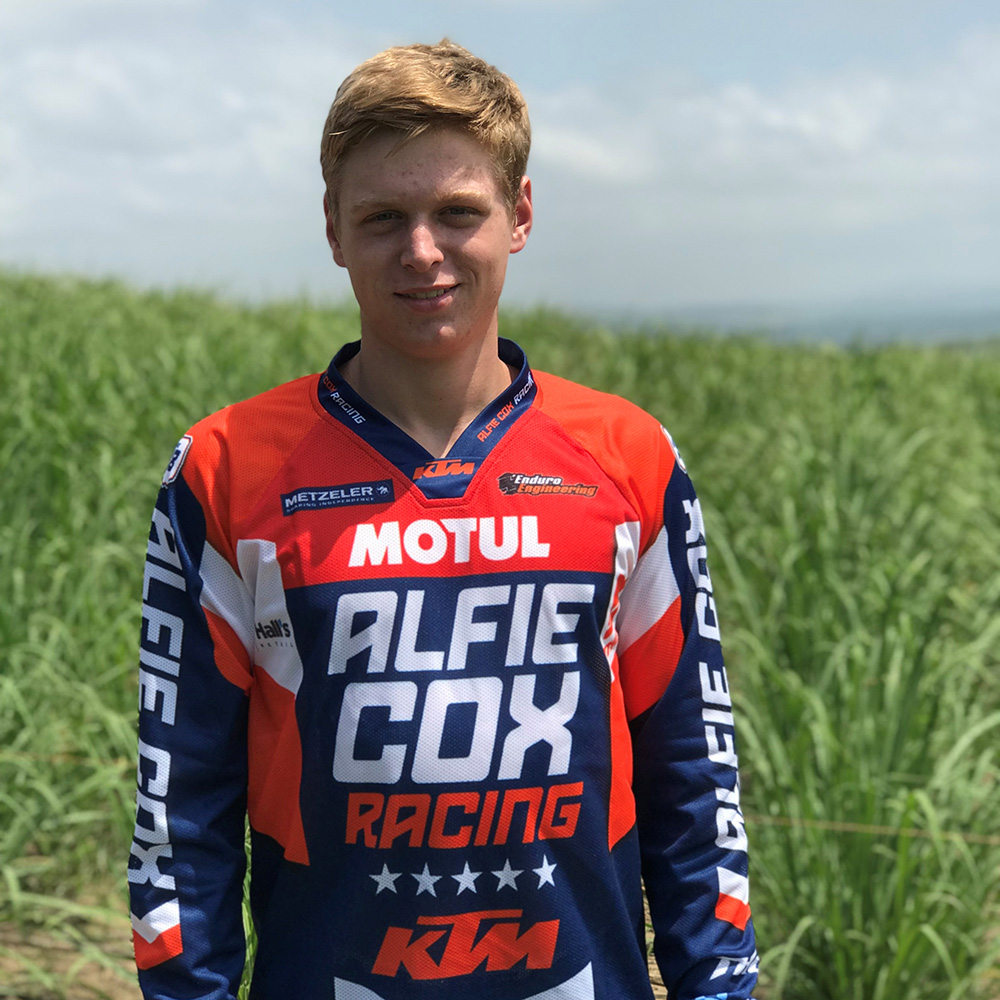 Kyle's younger brother, Cayden Purchase (16), is also a National Enduro – High School Class competitor. Riding his KTM 125 XCW, he'll be targeting the KZN Regional Enduro and Cross-Country Championship this year.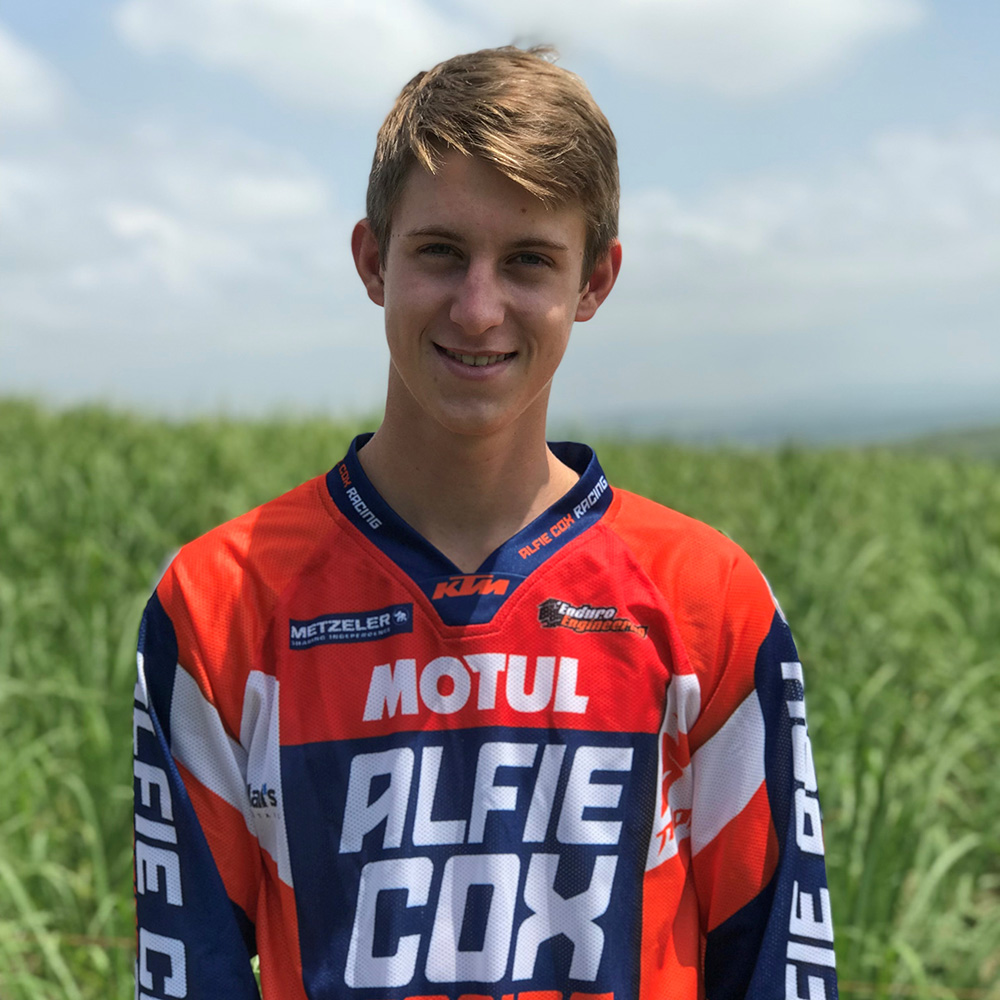 Rounding out the team is Ryan Pelser (17), a Gauteng-based National Enduro – High School Class competitor. Also on a KTM 125 XCW, Ryan has spent a great deal of time training with the team in KZN – the spiritual home of Enduro riding in South Africa. Ryan's diligence has certainly paid off, as he won the first two rounds of the KZN Regional Championships – High School Class. In each race, his teammate Cayden Purchase was hot on his heels in second place.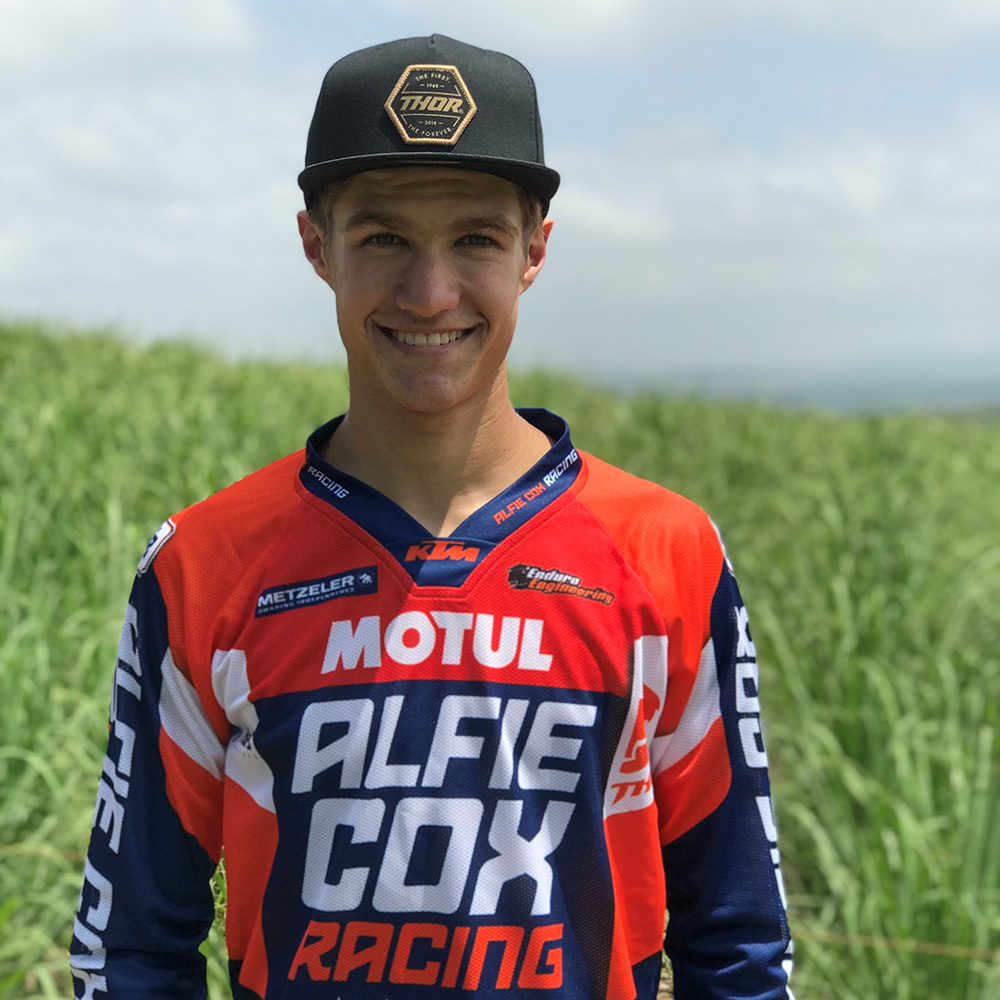 To follow the action of the team, as well as others that Motul SA supports, go to: https://www.facebook.com/motulza/
ABOUT MOTUL
Motul is a world-class French company specialised in the formulation, production and distribution of high-tech engine and industrial lubricants. Motul is also recognised as the specialist in synthetic lubricants. As early as 1971, Motul was the first lubricant manufacturer to pioneer the formulation of a 100% synthetic lubricant for automotive engines, the Motul 300V lubricant, which made use of ester technology derived from the aerospace industry.
Throughout the years, Motul has gained experience as an official supplier to many racing teams and manufacturers and continues to collaborate with them to further technological development in motorsports.
Motul supports teams in international competitions such as: 24 Hours of Le Mans (cars and motorcycles), FIA World Endurance Championship, IMSA WeatherTech SportsCar Championship, Super GT, Drift, Japanese Super Formula Championship, Blancpain Endurance Series, Dakar, Tour Auto, Le Mans Classic, MotoGP, World Superbike, World MX, FIM Endurance World Championship, IOM TT, MOTUL FIM Ice Speedway Gladiators World Championship, Roof of Africa and many others.