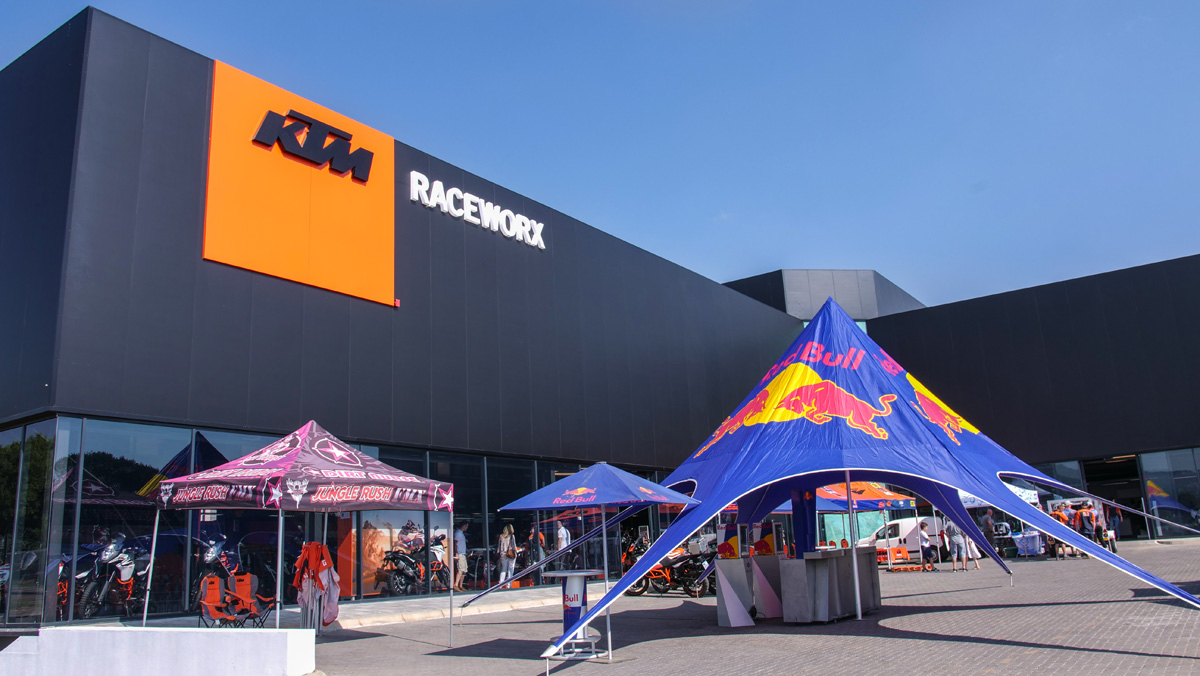 Raceworx was started back in 2010 by brothers Francois and Len Du Toit. The third partner was Martin Le Grange, a top technician for the KTM race team. Tragedy struck just a few months later, when Martin died in a motorcar accident. This was really hard on the brothers as they were very close friends.

Specializing in the repair and service of MX and Enduro bikes, the company became a fully fledged KTM dealer just 2 years down the line. The team enjoyed instant success and the brothers started talking about expansion. But their destiny was even greater than they had ever imagined.
Sunday, March the 3rd, 2019, saw the opening of their massive new facilities, comprising a total of 4500 square meters. Needless to say it is quite a mammoth structure, strategically placed on Hendrik Potgieter Avenue, Little Falls, Roodepoort.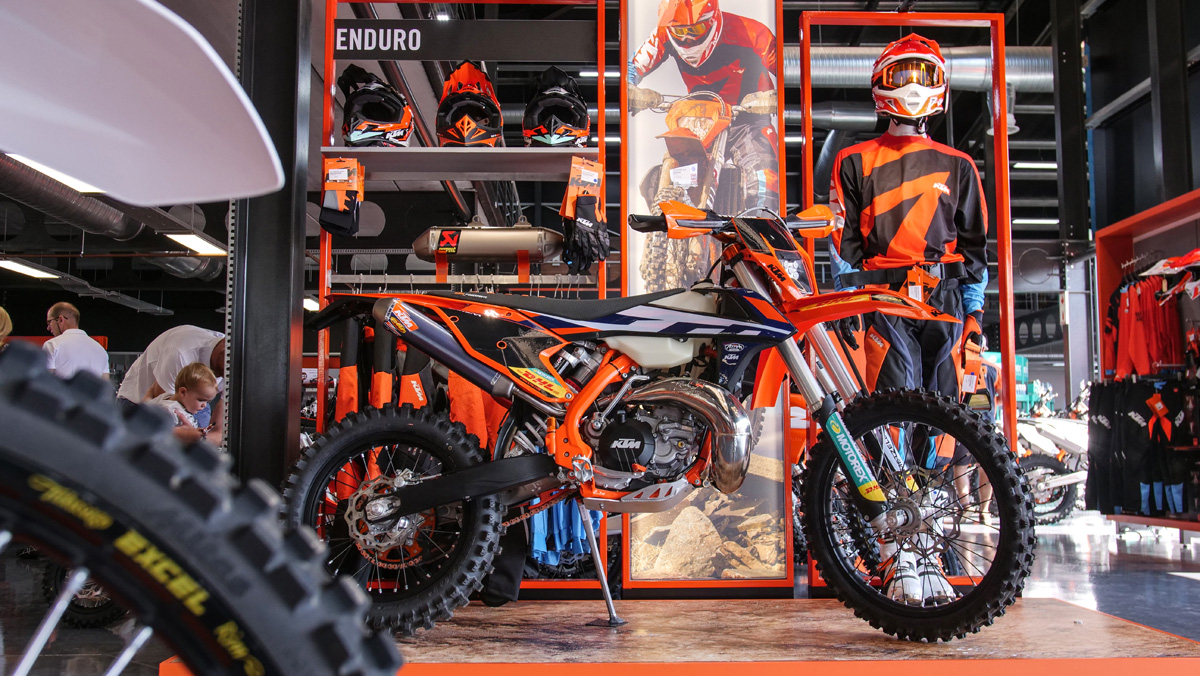 Their new place is truly impressive. The building is in a U-Shape with the main KTM business set up in one of the long sides. The middle section harbours a separate showroom for the sale of new Husqvarna motorcycles, which has next to it a fully stocked tyre shop including sales and fitment. Plans for the opposite leg includes a Restaurant, an Adventure Bike accessory shop, a Used Bike sales area, a Barbershop, a Tattoo Artist and a Custom Build bike shop. And that is only the ground floor! The top floor will see the business administration section and a full range of non-franchise accessories. Space does not seem to be a problem and this is truly a magnificent one-stop motorcycle shop.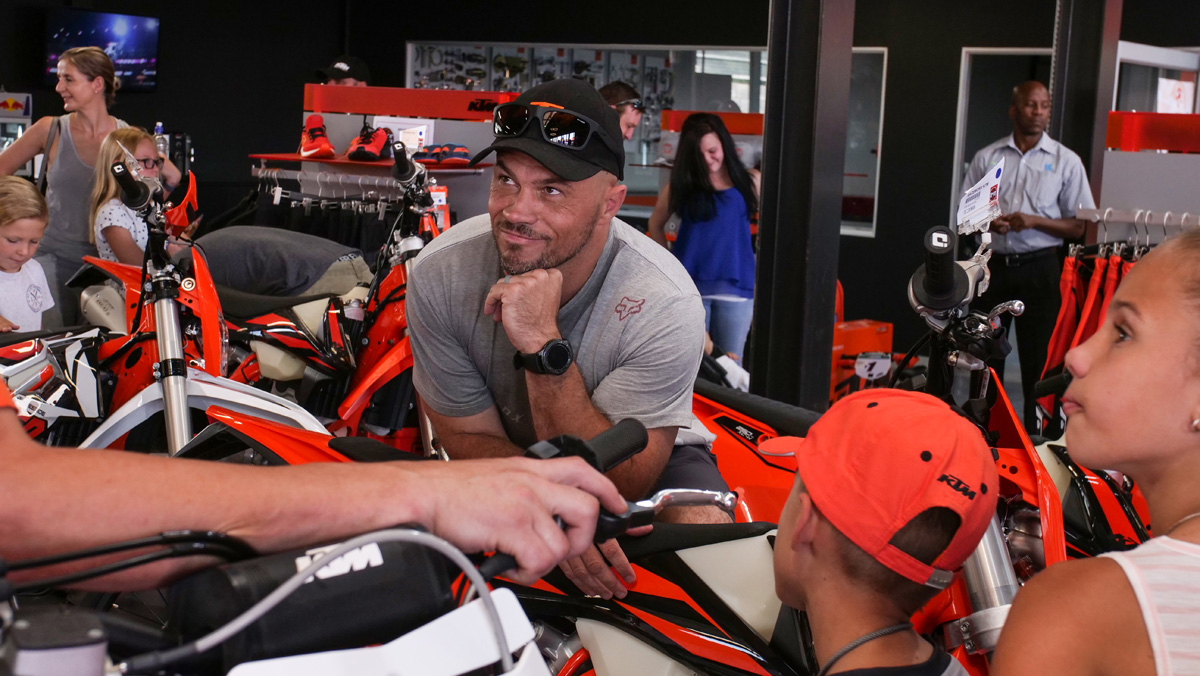 Incidentally, on the outside, in the middle of the U-structure, will be ample customer parking!

I am amazed at the entrepreneurship that is currently to be seen in the local motorcycle industry. Most of the top dealers seem to be preparing for massive future growth as fresh ideas, energy and optimism filter through the ranks. In business terms we used to say it was the "survival of the strongest". That eventually changed to "survival of the fittest". But lately, we see a "survival of those who can adapt the quickest". Flexibility seems to be the new buzz word and there is ample proof of that on display at the new Raceworx KTM.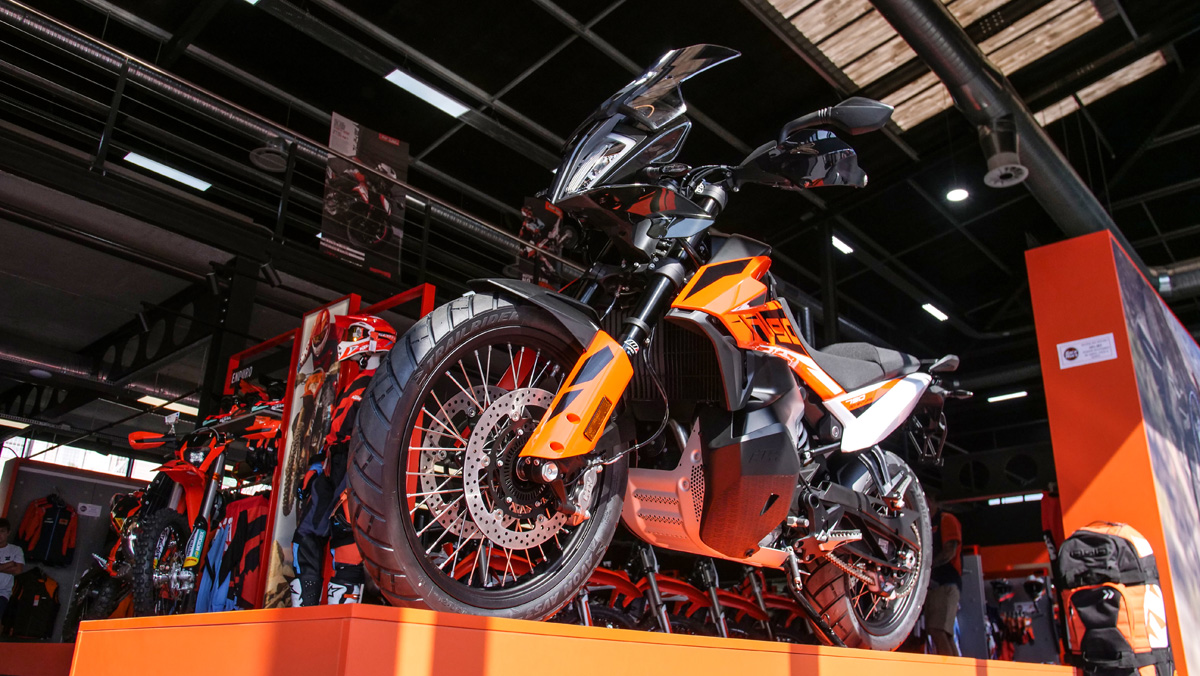 In their early forties, the brothers' energy and excitement is tangible as they prepare to take the market head on, and make a difference in their part of the world. We wish Francois, Len and the team all the best for the huge adventure before them.

If you have not visited the new Racework KTM then I would strongly advise you make an effort to visit them and see for yourself what is on offer. Commitment is written all over this new development and there only seems to be a "Plan-A", with success being the only option.

For more information visit: www.raceworxktm.co.za