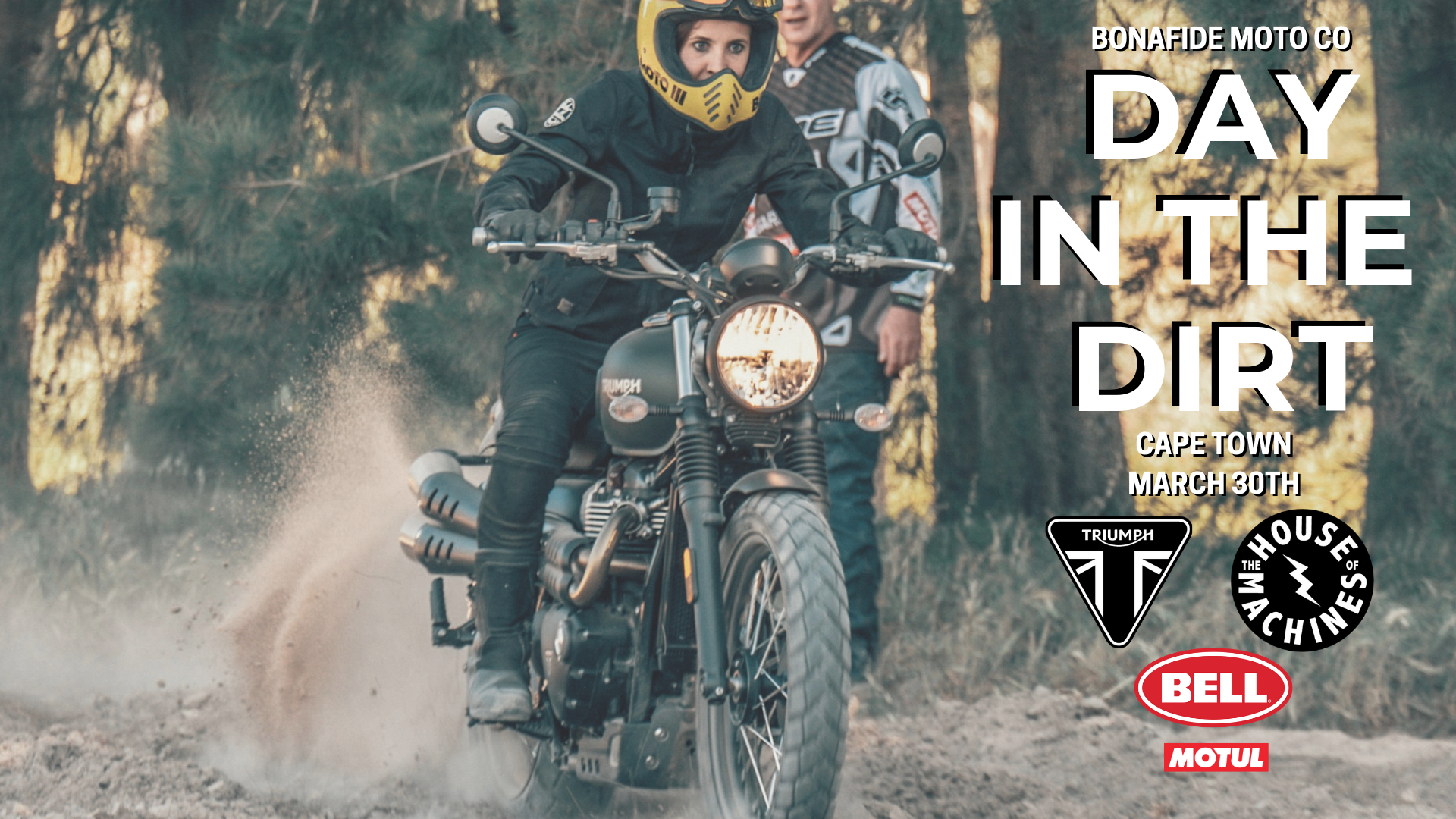 Hey Cape Town, Bonafide Moto Co is coming back and bringing you another Day in the Dirt for some off-road training on March 30th!!!
This is the second running of the much loved and enjoyed day of off-road training in partnership with Triumph Motorcycles South Africa, The House of Machines, Bell, and Motul. This event caters to both modern classics and adventure bikes of all brands! If you're looking to build your confidence for riding off-road this is what you've been looking for! For those that have done introductory training you'll be able to advance your skills by taking the intermediate course!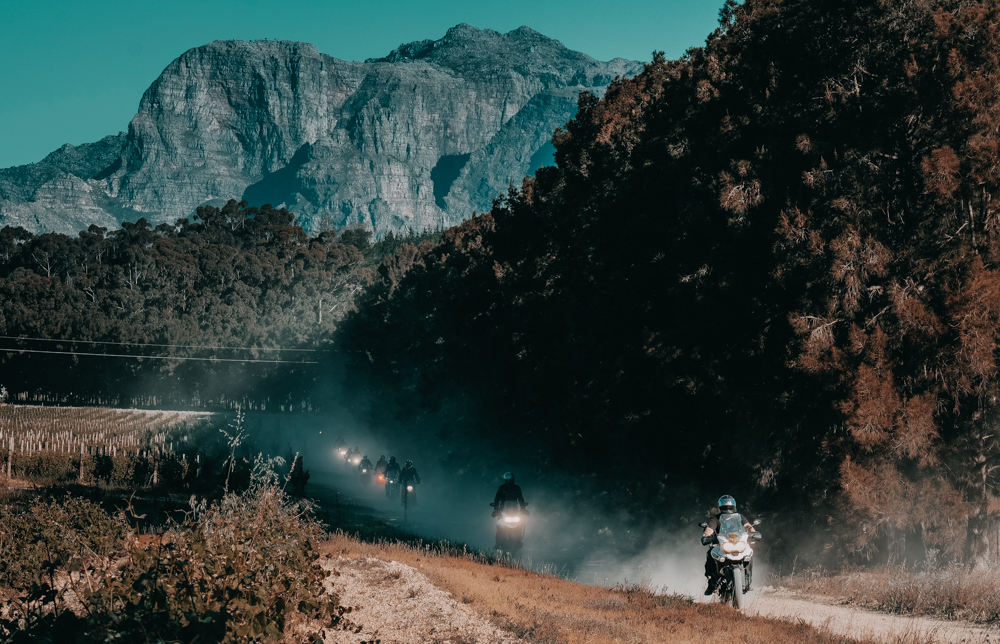 Overview:
A day long event at the Anura Wine Estate in Stellenbosch for adventure bikes, dual purpose and modern classics. The course caters to those individuals looking to increase their confidence when making the transition from tar to dirt. Whether you've been riding for 20 years or not even a month you'd be surprised what principles and fundamentals you can learn on this course to help you become a better rider.
Check out their event on Facebook for more info or email: [email protected]. To sign up you can do so by clicking HERE.