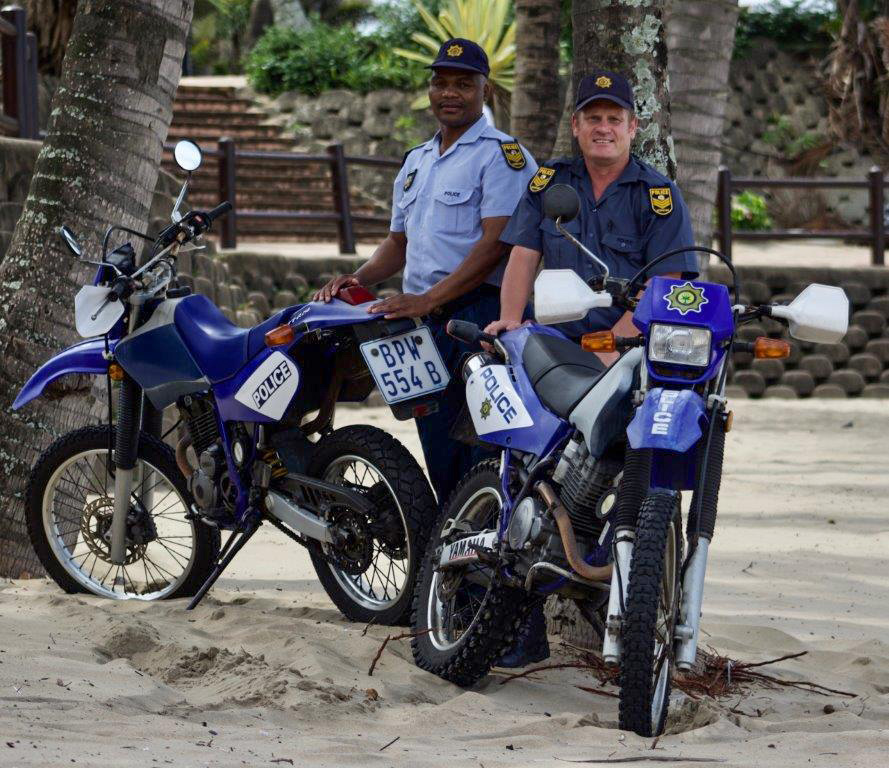 South Africa's biggest biking festival, the South Coast Bike Fest™ (#SCBF19), will be returning to the KwaZulu-Natal South Coast shores from 26 to 28 April. The event – which is presented by Ugu South Coast Tourism with endorsement and support from Ray Nkonyeni Municipality; Ugu District, the Department of Economic Development, Tourism and Environmental Affairs; and Tourism KwaZulu-Natal – is hosted by Margate, home of the country's best-performing police station.
Margate SAPS received this prestigious award – out of 1 164 stations nationally – at the SAPS National Service Awards held in November 2018. The station was awarded for – among other things – its impeccable service delivery, corporate image and strong partnerships with community-based organisations.
Station Commander, Brigadier William Slabbert, has proved an immensely impactful leader after taking up the post 18 months ago. Through effective community partnerships, Margate SAPS has already seen a 30% drop in house break-ins, with more focus on the enforcement of bylaws.
"We always work closely with the security at every South Coast Bike Fest™ to ensure all visitors are kept safe for the duration of the event," explained Slabbert. "This is of great importance to us and our track record shows the partnership works well."
Vicky Wentzel, event organiser for the South Coast Bike Fest™, commended Brigadier Slabbert and his team from Margate SAPS on this incredible award.
"It is no surprise that Margate SAPS was named best-performing station, "said Wentzel. "All our interaction with the police, which includes security risk analysis and on-site security measures, has been hugely productive and we look forward to another successful partnership at this year's event. South Coast Bike Fest™ is all about family fun in a completely secure festival arena."
UGU South Coast Tourism CEO, Phelisa Mangcu, said she looked forward to welcoming visitors to the country's biggest biking festival: "Tourism is a vital contributor to this region's economy, and for good reason. We offer visitors a truly diverse experience that includes incredible cultural and heritage sites, outdoor adventure and leisure activities, as well as quality retail offerings, all within one of the country's most captivatingly beautiful regions. Those coming to this year's South Coast Bike Fest™ will not only get to enjoy high-end biking and musical entertainment, but also take advantage of the many tourist sightseeing and recreational activities on offer."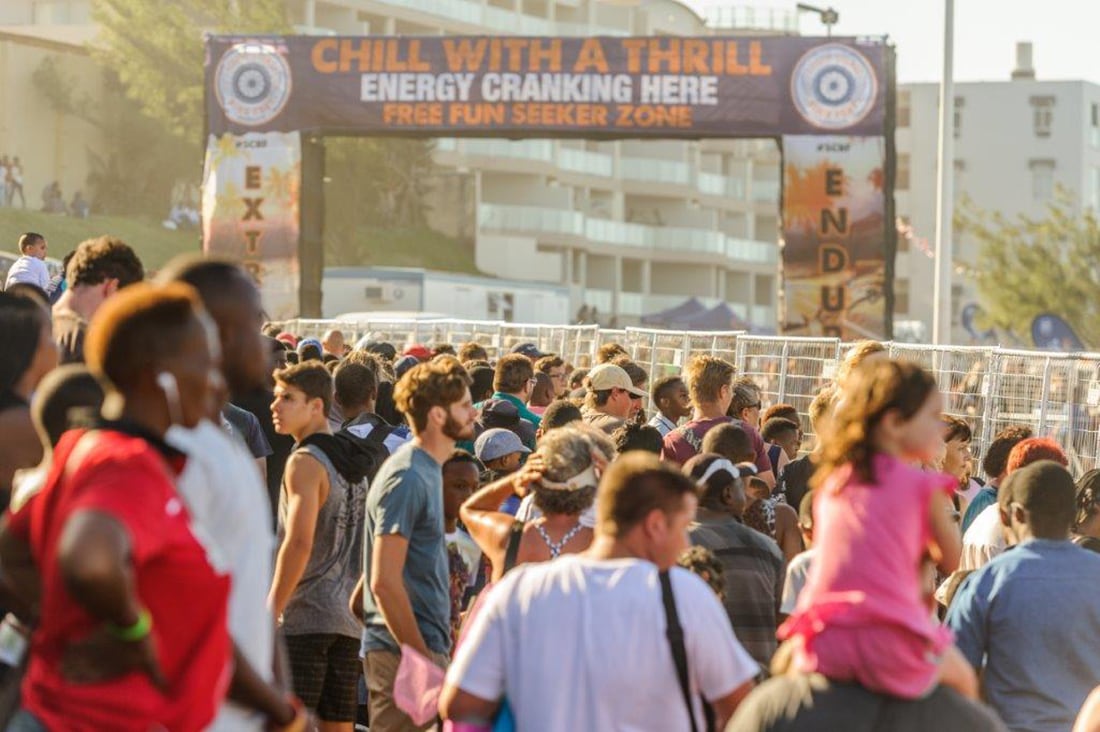 South Coast Bike Fest™ event security
In addition to the police presence, the entire beachfront festival precinct will be fenced off and overseen by private security, with the new Quicket system pre-registration ensuring stricter admission and, therefore, stricter safety measures are in place.
Herman Coetser, Event Safety Officer for the South Coast Bike Fest™, outlined the extensive security measures in place including 24/7 CCTV camera monitoring and reaction by the event's security partner, Wolf Security.
"There is 24-hour security operating for the event with managers, section supervisors and event stewards deployed to strategic zones within the secure event precinct," explained Coetser. "The personnel are in constant communication via two-way radios with relevant security information relayed directly to various law enforcement agencies and municipal representatives."
In the third year as Event Safety Officer working with Wolf Security, Coetser said they are ready for any eventuality and will ensure the safety of all festival-goers.
"Any incidents can be directly reported to any security member wearing a high-visibility bib. Myself and the Event Director, Louis Louw, will be on hand to monitor the operational running of the event," he continued. "There will be allocated areas within the festival precinct for general spectator information and where incidents can be reported."
Visitors to the South Coast Bike Fest™ 2019 can look forward to, among other things:
Entertainment at the Budweiser Beach Stage, Full Throttle Rock Stage & Zuri Beach Stage
6 Beachfront Boulevard-Themed Bars
Street Busking Entertainment
Demo Rides
Village Market and Expo Zones
Stunt Shows
Food Courts
Full Throttle Entertainment Zone
EnduroX Staging Arenas
9 On-site Restaurants and Pubs
The Mass Ride
Outreach Biking Projects
The Soweto School of Riding
Bikers and pillions wanting to access any of the bars or stages (Budweiser Beach Stage, Village Pier Rock Stage, Zuri Beach Stage, Full Throttle Entertainment Zone, Reggae Bar and Jazz Bar) must pre-register online (www.southcoastbikefest.co.za) and purchase a South Coast Bike Fest 2019 pin for R35. Bikers and pillions will need to purchase a pin each. Bikers must be accompanied by their pillion to collect the pre-purchased pin at the Sasol Garage, Margate – bike licences must be shown.
The full music line-up will be announced shortly. Vendor applications have opened and anyone wishing to be involved in #SCB19 can contact Aden Gray at: [email protected] or call 0794973991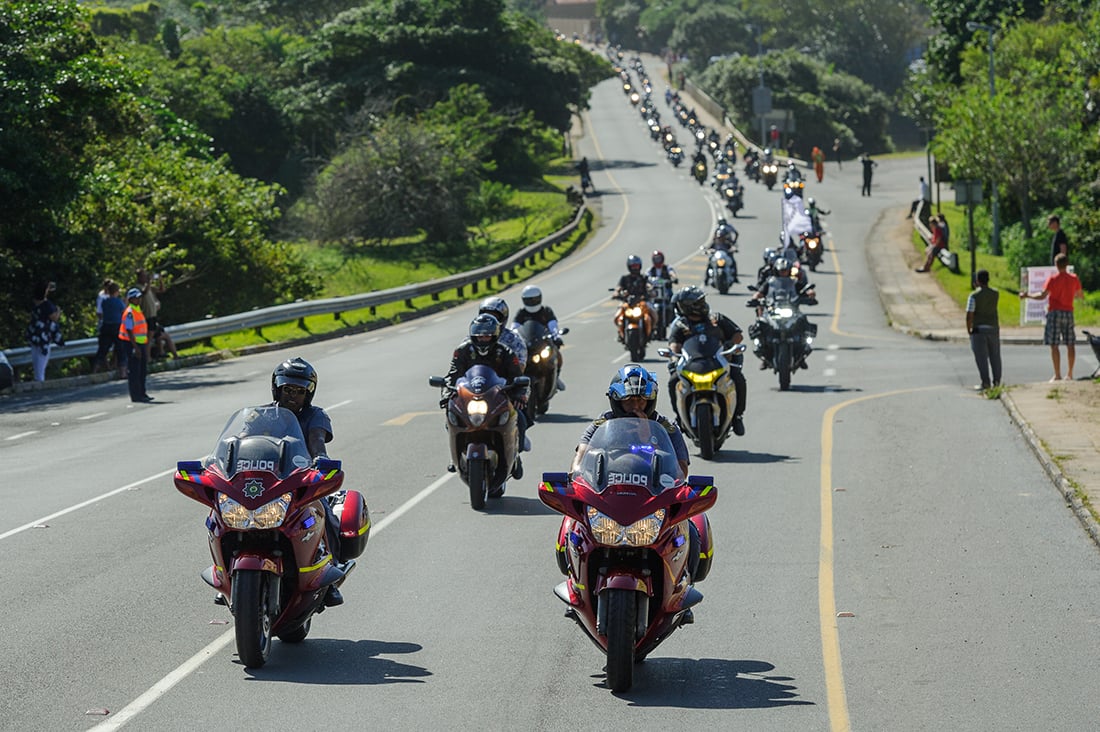 Ticket prices for #SCBF19 are:
PEDESTRIAN ONE-DAY PASS
Beachfront Bouelevard: Zuri Stage, Budweiser Stage and Full Throttle Rock Stage – R80
Pedestrian Zuri Beach Stage only – R50
Children (4 to 12 years, accompanied by an adult) – R40
Children under 4 years – free
Pensioner Zuri Stage, Budweiser Stage and Full Throttle Stage – R60
PEDESTRIAN 3-DAY PASS
Beachfront Bouelevard: Zuri Stage, Budweiser Stage and Full Throttle Rock Stage – R200
Pedestrian Zuri Beach Stage only – R130
Children (4 to 12 years, accompanied by an adult) – R100
Children under 4 years – freePensioner Zuri Stage, Budweiser Stage and Full Throttle Rock Stage – R180
VIP PASS
Day Pass:  Budweiser Stage golden circle, Full Throttle Rock Stage, VIP Pool Bar and Zuri Beach General Stage – R150
VIP 3-Day Pass: Budweiser Stage golden circle, Full Throttle Rock Stage, VIP Pool Bar and Zuri Beach General Stage – R450
ZURI BEACH VVIP PASS
Zuri Beach Day Pass: Zuri Beach VVIP Deck, Budweiser Stage golden circle, Full Throttle Rock Stage and VIP Pool Bar – R250
Zuri Beach 3-Day Pass: Zuri Beach VVIP Deck, Budweiser Stage golden circle, Full Throttle Rock Stage and VIP Pool Bar – R600
Book your tickets now at: www.southcoastbikefest.co.za
Check out all the #SCBF19 action on:
Instagram: @scbikefest
Facebook: south coast bike fest
Twitter: @SCBikeFest
To stay abreast with UGU South Coast Tourism news visit:
Instagram: UguSouthCoastTourism
Facebook: infosouthcoast
Twitter: @infosouthcoast
Pinterest: UguSouthCoast
YouTube: SouthCoastTourism
Website: www.tourismsouthcoast.co.za