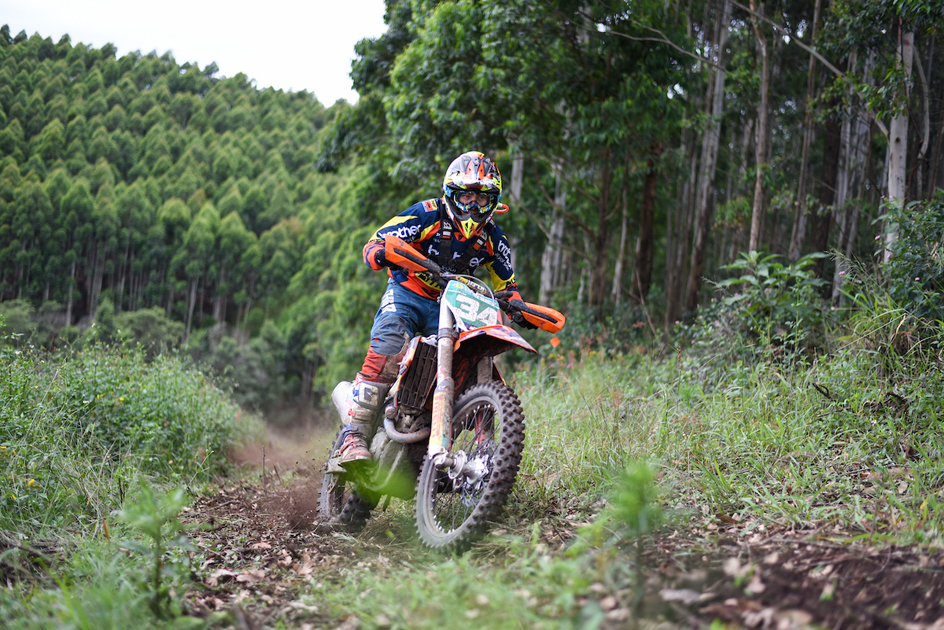 A misty Jolivet welcomed riders to Zululand for the start of the National Cross Country Championship. The action kicked off with a 20km time trial through the sugar cane fields and forests that untamed Natal is renowned for.
A favourite on the day was reigning champion Ross Branch, who has held the national title for the past three years. After getting a taste of the terrain in store, he commented, "It's going to be a rough day of racing. The trails are twisty and after all the rain it's slippery out there!"
Branch was up against a strong field of riders with enduro stars like Wade Young and Travis Teasdale in the mix – an unusual lineup for a Cross Country event.
Eager to step up to OR1 challenge was Brother Leader Tread KTM's Louwrens Mahoney, who made his debut to the premier class in Jolivet.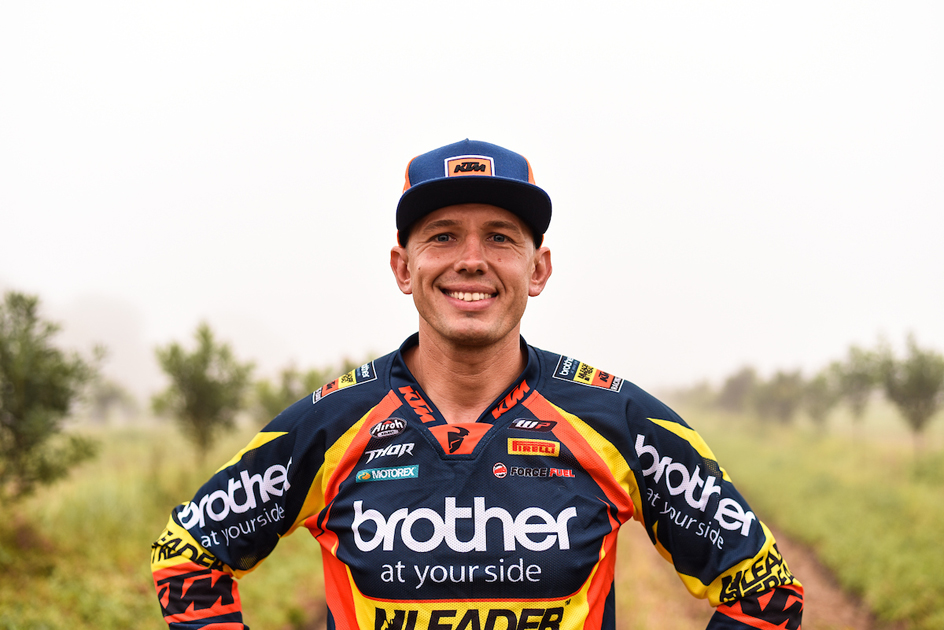 As riders began to chip away at the 250km's presented, the route became increasingly rutted and tested the endurance of every man and his machine. After a grueling day in the saddle, Branch and Mahoney finished fourth and fifth in the OR1 Class respectively.
"What an awesome race, the route was perfect! I learnt a lot at this event and it was nice to see where my pace is at. There are definitely things I need to work on – fitness is one of them. The KTM 500 EXC-F is a big bike to handle, and after this I have a better idea about what kind of setup I need, " enthused Mahoney.
It was a significant event for leading lady rider Kirsten Landman. With her focus on a much bigger 2020 Dakar Rally goal, Landman joined her teammates and made the bold decision to sign up for the OR1 Class this season.
After close to six hours, she managed to finish the race in 11th overall and get some valuable experience on the KTM 450 EXC.
"It was a home race for me, and I really enjoyed it. The slippery terrain was vicious, but it made the race tighter and just slowed everything down! Racing with guys like Ross and Kenny really pushes me to improve my riding. I got some really good experience on the bigger bike today and learnt a lot racing with riders of such a high calibre," explained Landman.
Brother Leader Tread KTM's newest recruit Bradley Cox couldn't have asked for a better debut race to the orange team. The Natal based rider had a clear sense of confidence in his home territory, which was only amplified by his experience as a multi-disciplined athlete.
Not only did he storm to victory in the OR3 Class, but was the first Brother Leader Tread athlete across the finish line and fourth overall.
"It was an awesome first outing with the KTM team – they really looked after me in the pits. I'm also really happy to start the season with a home win!" said Cox.
Another orange rider to claim the top step of the podium was Juan 'Bollie' van Rooyen in the Senior Class. It was always going to be a tight day of racing with arch rival Wade Blaauw in the mix.
Despite the stiff competition, van Rooyen managed to get the upper hand this round and lay down a solid early season marker.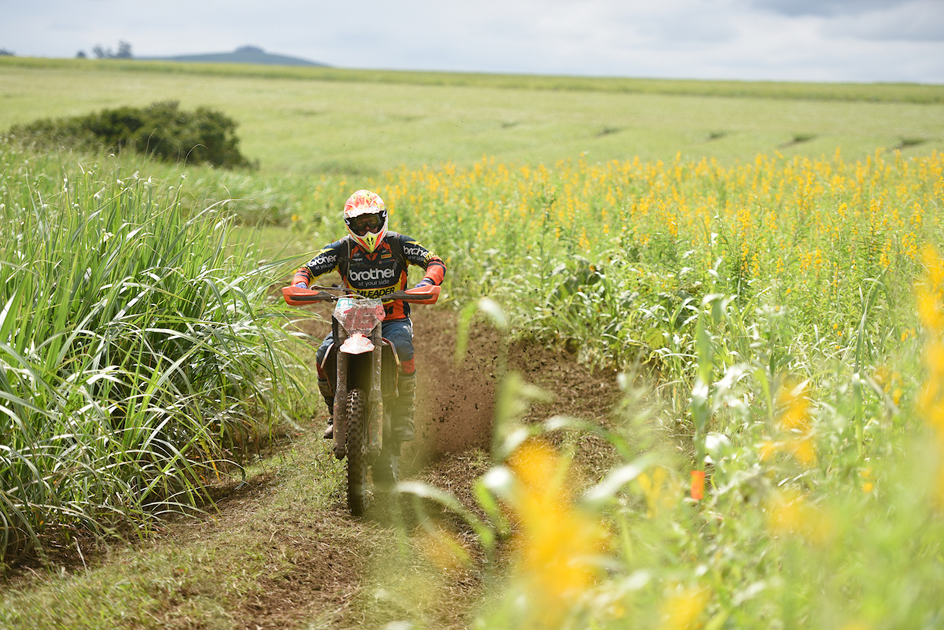 Adding to the silverware was Jarryd Coetzee who pulled off a second place in the OR2 Class.
It was also a debut performance from Coetzee who stepped up to the premier class after snatching up the OR3 Championship last season. The rider admits that the new bike will take some getting used to, and like Mahoney will focus on building his fitness to better handle the extra power and weight.
His teammate Louw Schmidt put the cherry on the top of a successful day with fourth overall in OR2.
"It was a really good day out for me. I've won two consecutive OR2 Championships before, so I really feel at home in this class. This was honestly one of the most enjoyable races I've had to date!" commented Schmidt.