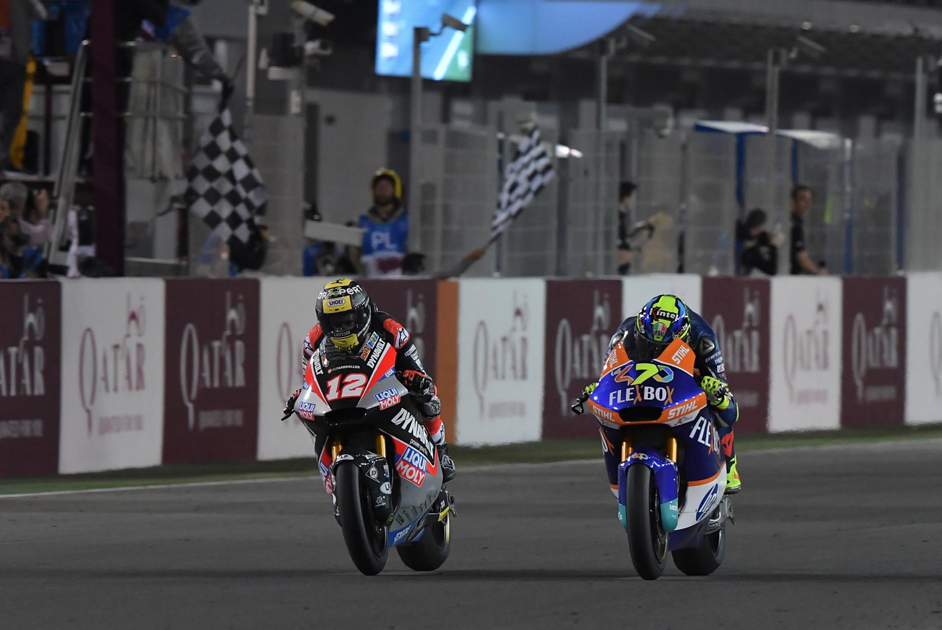 Sunday's Grand Prix of Qatar heralded a milestone as the first ever Triumph-powered Moto2™ race, and over 3,000km of full-on racing action at the dawn of a thrilling new era of the Moto2™ championship. An incredibly close and action packed inaugural race, kicked off with an incredible noise from the full grid of 32 Triumph 765cc triples, and ended with a photo finish of just 0.026 seconds.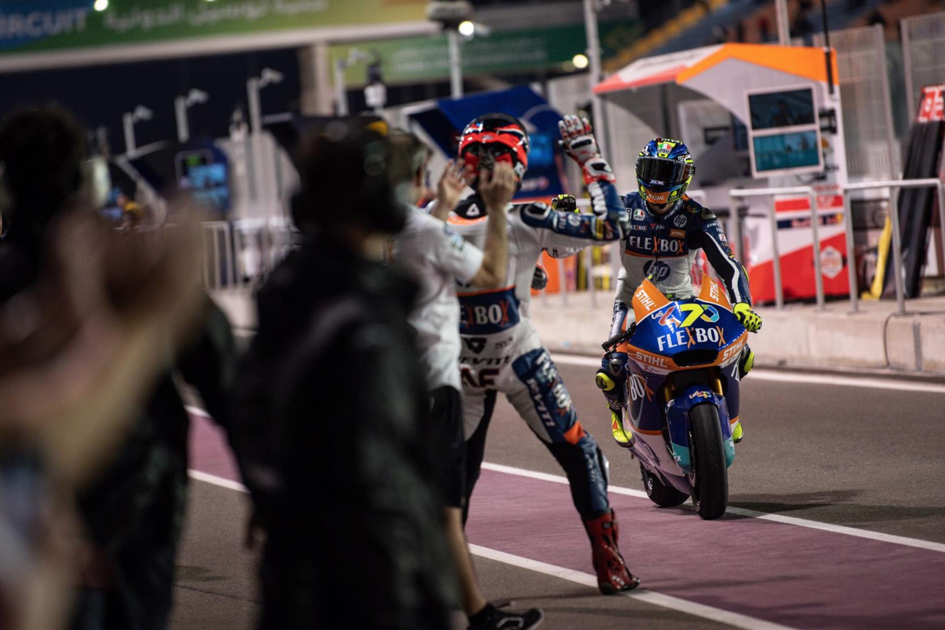 In the debut weekend of the new era of Triumph engine supply to Moto2™ every Moto2™ record up for grabs in Qatar was redefined thanks to Triumph power:
New Pole Position Record – Marcel Schrotter with a 1m 58.585
Highest top speed – Alex Marquez set the at 294.4km/h
Circuit Best lap – Race-winner Lorenzo Baldassarri
Race Lap Record – Thomas Luthi
With Italian Lorenzo Baldassarri leading the field right from the start, the gap never reached much more than half a second despite in the closing laps coming under intense pressure from team mate duo Schrotter and Luthi.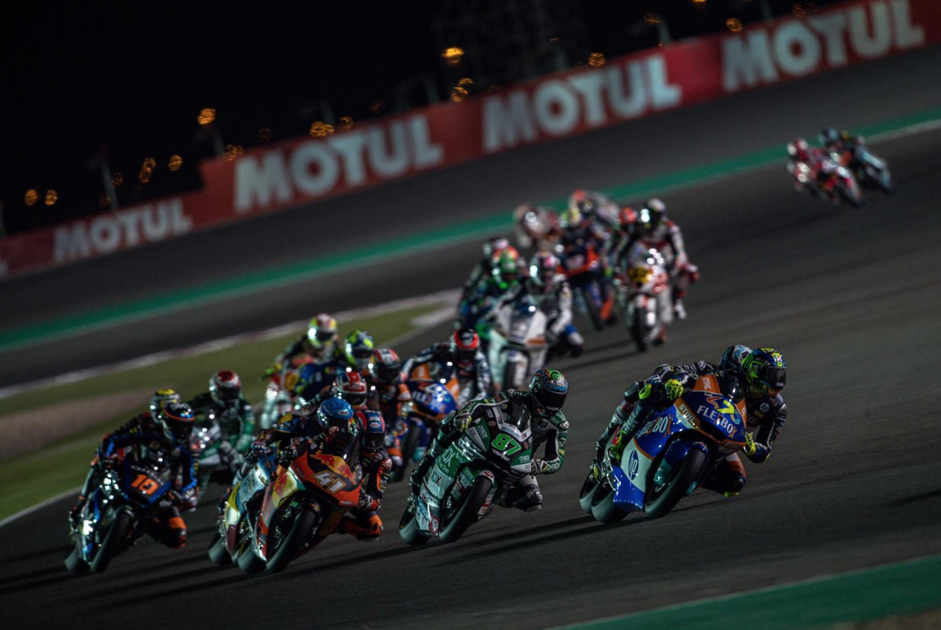 Schrotter meanwhile came under pressure from Remy Gardner leading to an even closer finish – whilst Luthi trailed Baldassarri by just 0.026s at the line, the final step of the podium was clinched by Schrotter by a remarkable 0.002seconds.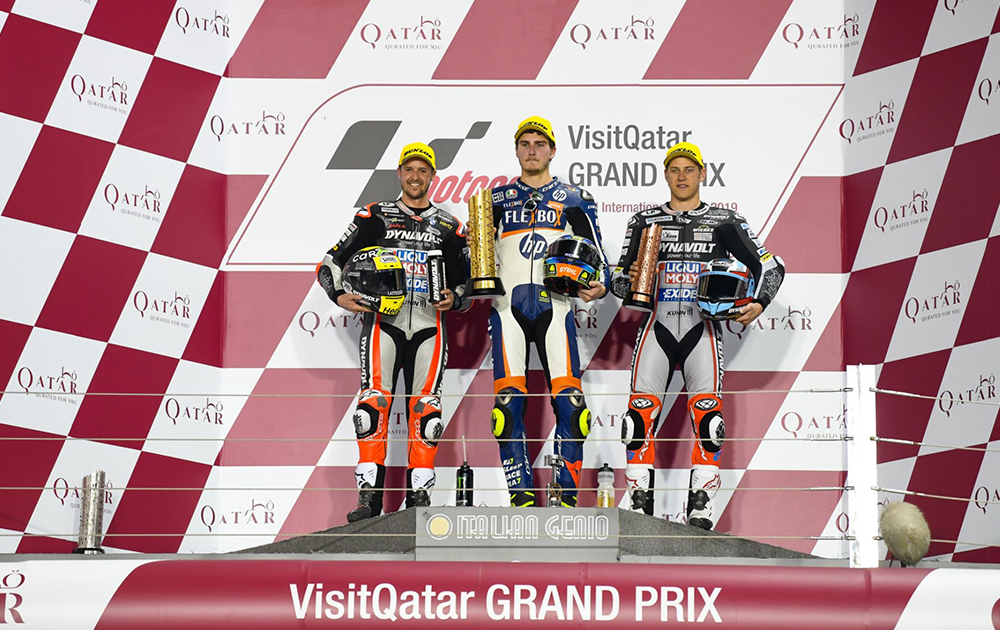 Steve Sargent, Triumph's Chief Product Officer, presented a one-of-a-kind Triumph special factory trophy to Lorenzo Baldassarri as the inaugural winner on a Triumph-powered Moto2™ race motorcycle.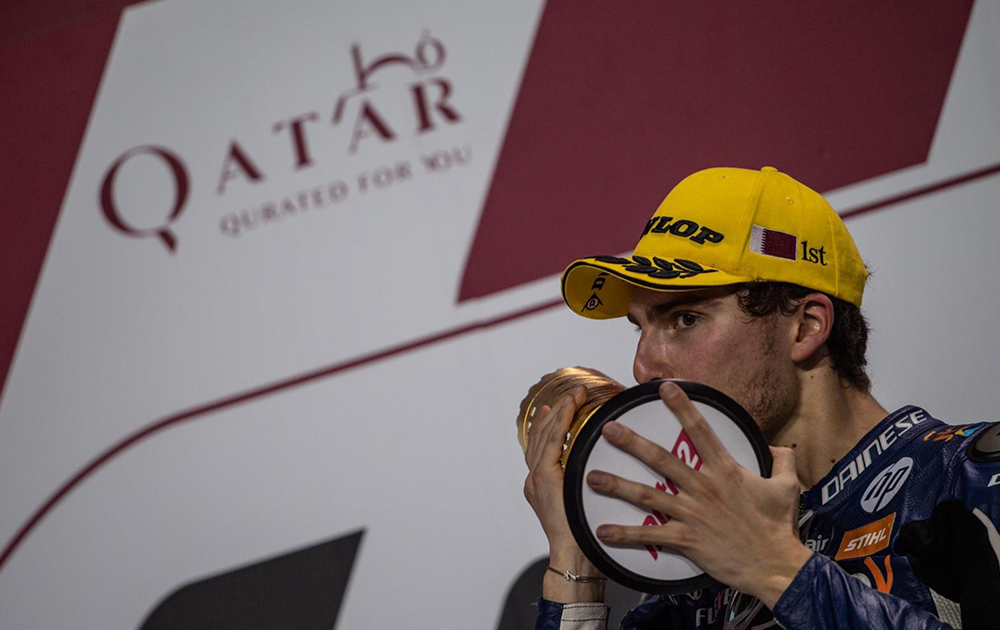 Steve Sargent said: "When we decided to come into Moto2™ we wanted to provide an engine that gave exciting and close racing and they don't come much closer than the finish in Qatar. The teams and riders have all been very complementary about the Triumph engine and they believe there is more to come as they get used to the power and torque of the 765. It should be a great season."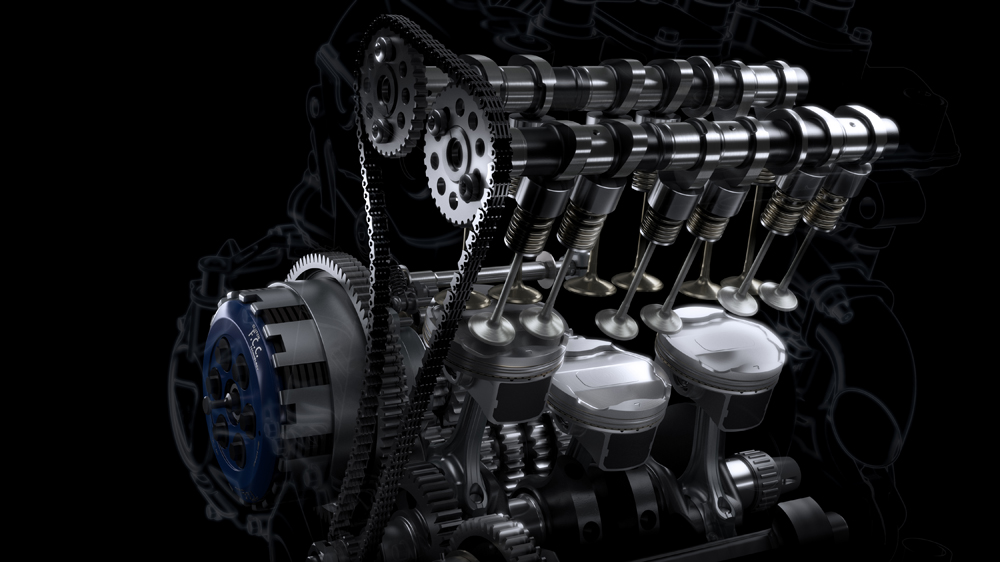 The Triumph Moto2™ 765cc race engine is a development of the class-leading Street Triple RS 765cc road motorcycle and produces more than 140 hp and the same visceral soundtrack.
Watch out for more thrilling, hard-fought action, as Moto2™ racing moves to Argentina on 31st March.