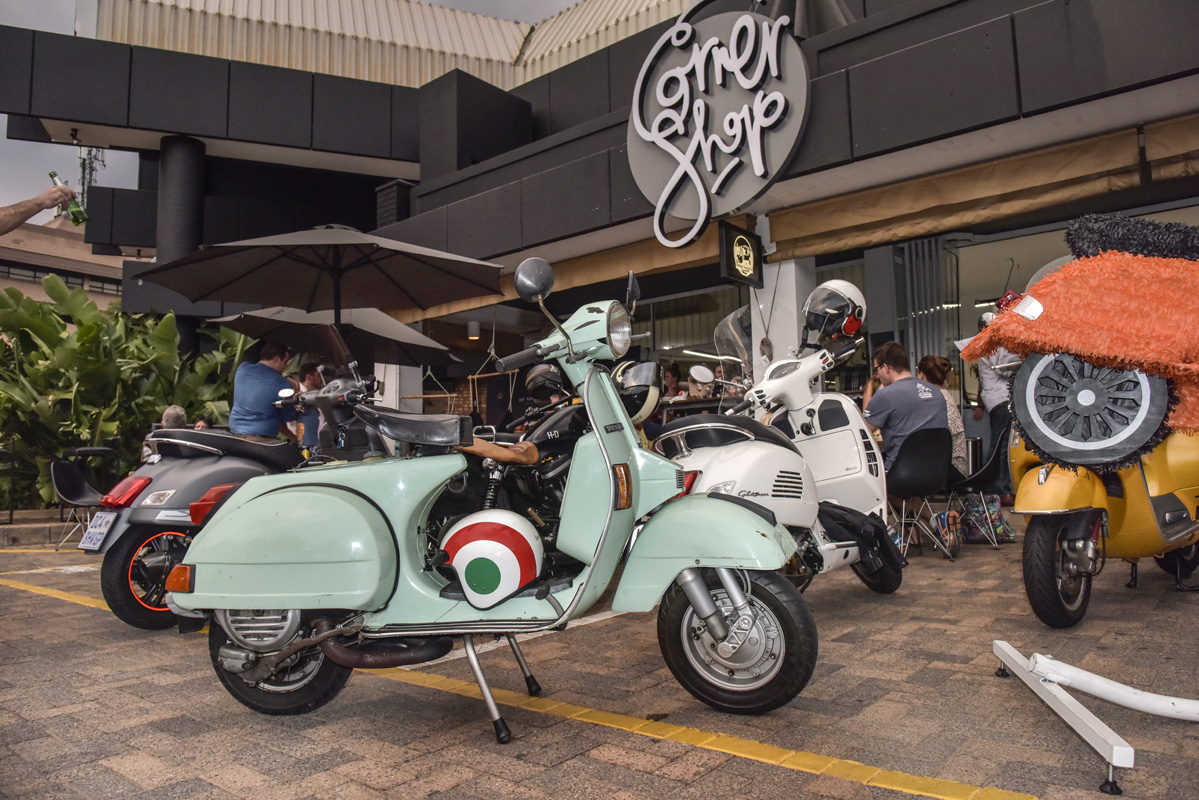 My friend Gavin from "The Corner Shop" in the Club Centre in Club Avenue, Waterkloof Heights in Pretoria started a great initiative recently. First Thursday evening of every month he holds an ice cream and coffee evening. The rides part is what you arrive with! I popped Irene on the back of the SYM GTS 300i Evo that I had on review and we cruised along to see who would arrive in, or on, what. We got there at 6 ish and the place was already rocking. Vespas, Cafe racers and a whole row of classic Porsches were parked haphazardly in the parking lot around the Corner Shop giving a relaxed and festive air to the general revelry.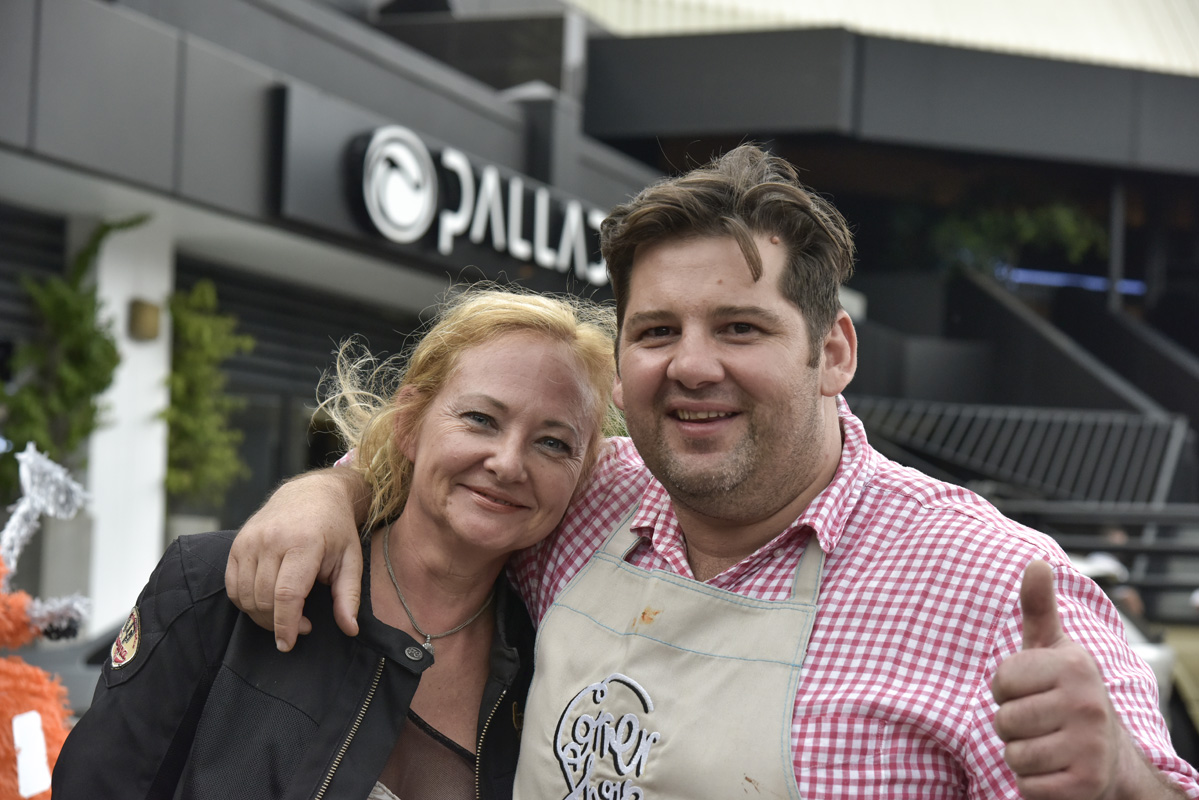 People shot the breeze whilst chowing pasta or yummy salads, tucking into a designer ice cream or just sucking on a cold one. Fact is, we need these kinds of initiatives. We certainly have our problems in sunny SA, but to chill and chat with like minded buddies in a really cool atmosphere for an hour or two is just what the Doctor ordered.
So diarise Thursday 4th April and get on over to Corner Shop any time after 5pm on your classic ride [or not] and join in the fun. It may just become addictive!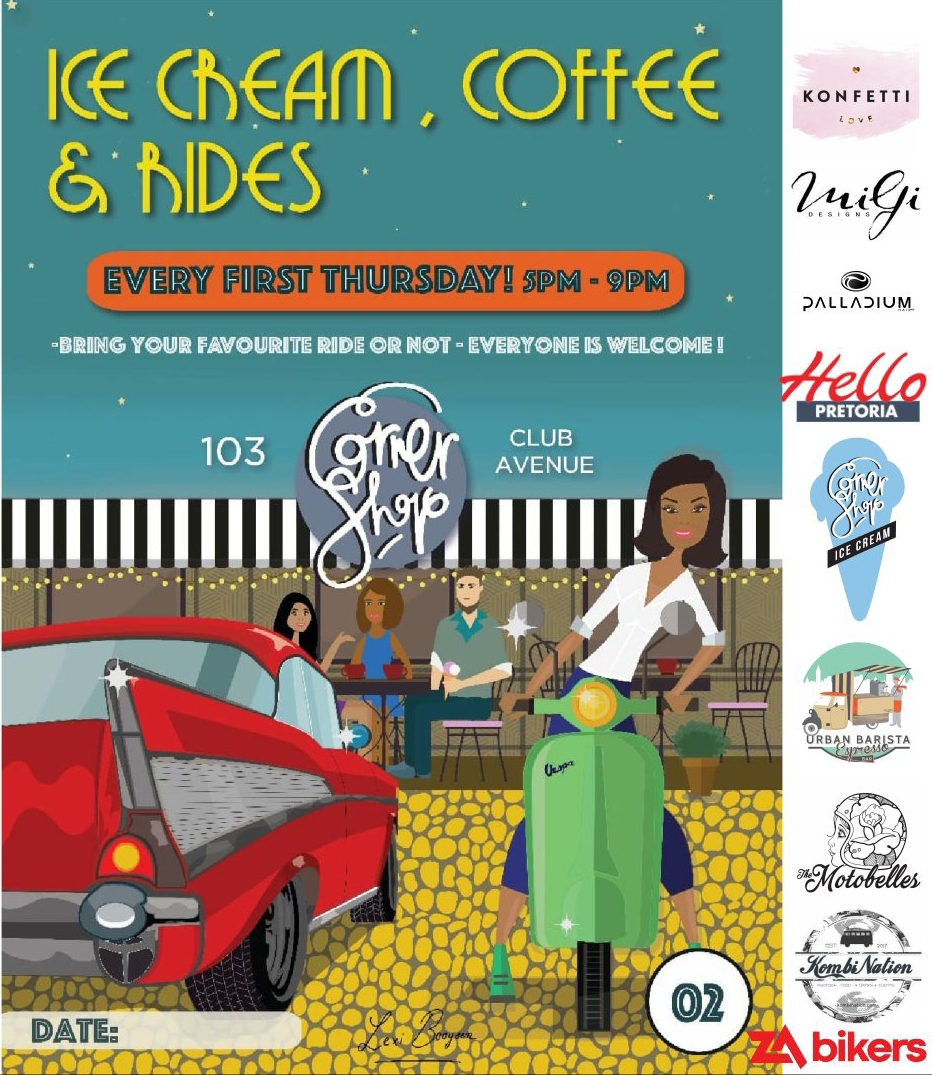 Corner Shop – Neighbourhood Café
Club Centre,
103 Club Ave,
Waterkloof Heights,
Pretoria.