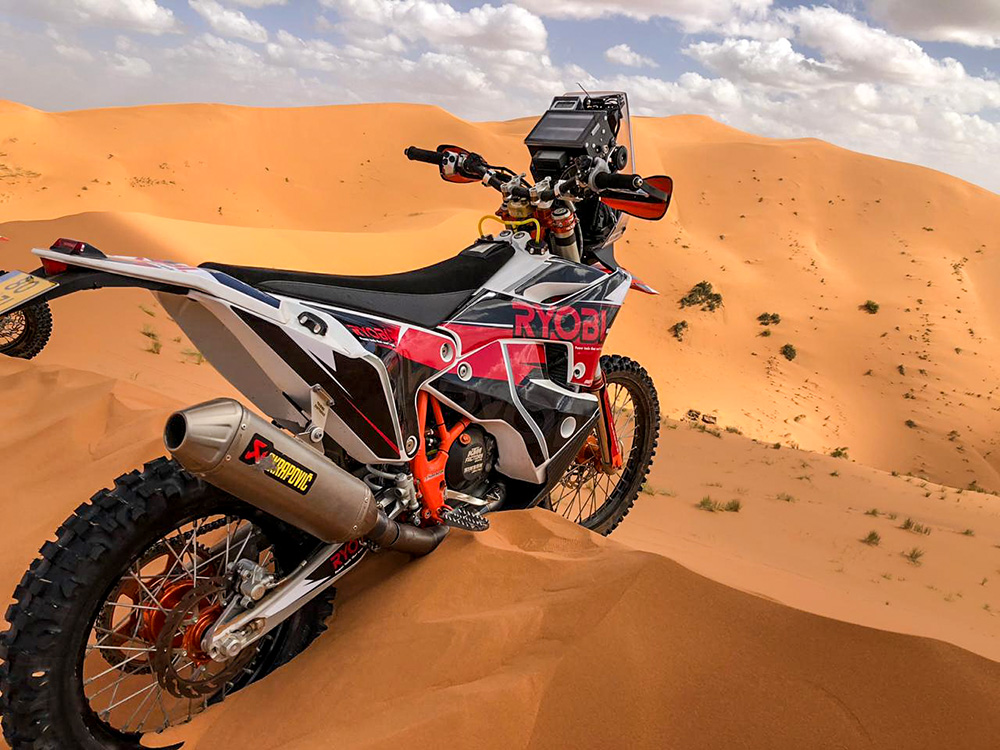 Super excited to share this with you! I have just arrived in Morocco to compete in the 2019 Merzouga Rally. The reason being, that in order for me to be eligible to compete in the 2020 Dakar Rally, I must first complete an international Rally event. I decided to enter the Merzouga Rally because it is an ASO sanctioned event, which means if I finish the race it pretty much guarantees my Dakar entry for 2020.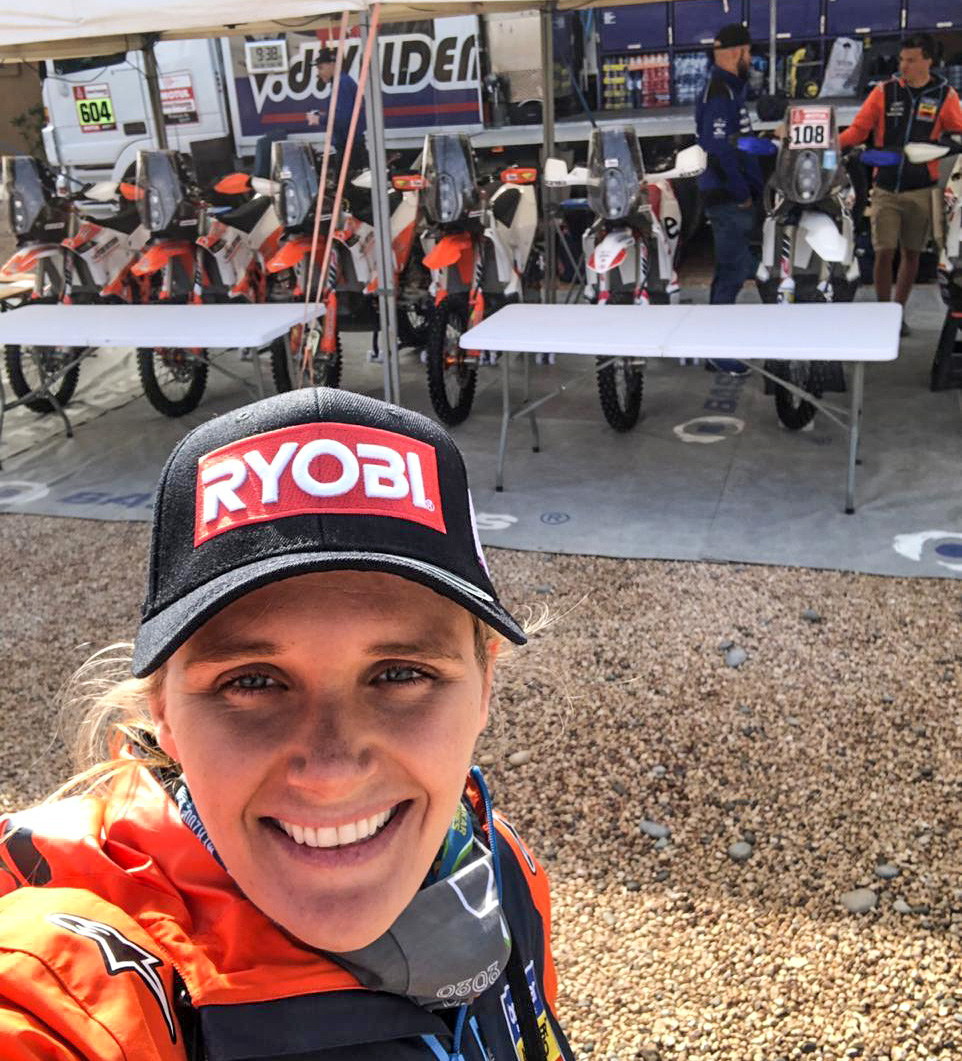 To keep you guys updated along my journey, I am going to write a daily blog style diary which will be published and circulated by my good friends at ZA Bikers.
ZA Bikers Simon Morton spoke to Joey Evans, who did the race back in 2016 as his Dakar qualifier, to get his take on what I am in for:
"Morocco is a country with incredible riding and the Merzouga Rally really is the best preparation for the Dakar. Although it is considered "easy" in comparison to the Dakar it isn't a race to be taken lightly. Six days of racing in temperatures that are as high as 45°  on a big fully spec'ed rally bike is no walk in the park. Kirsty is going to get her first real taste of rally racing and it's often a baptism of fire as you try to come to terms with navigation in a racing environment. However we all know that Kirsty is a proper rider with a solid set of skills and I have no doubt we will see her on that finish line. She really has only three things she needs to accomplish there – learn the art of navigation, don't get injured and finish the race. Positions mean very little at this race, it's all about qualifying and earning that golden ticker to stand on the start line of The Dakar. For fans of Rally Racing, watching and being part of Kirsty's journey is going to be an epic ride from now through to the finish line in January next year!" said Joey.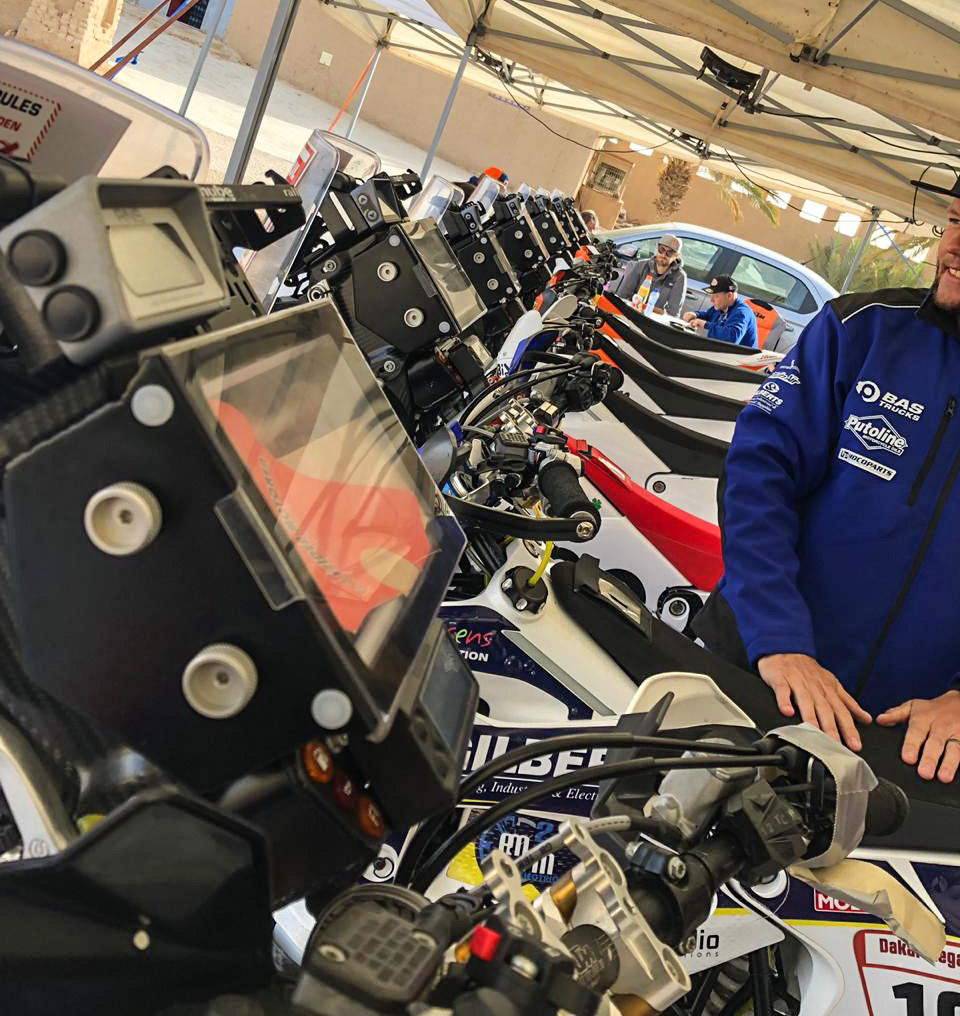 As I said I arrived yesterday in Morocco, the hotel is really nice and the set-up is really cool. I had a good night's sleep, the mornings here are a bit fresh, but not too bad and it warms up enough after a while.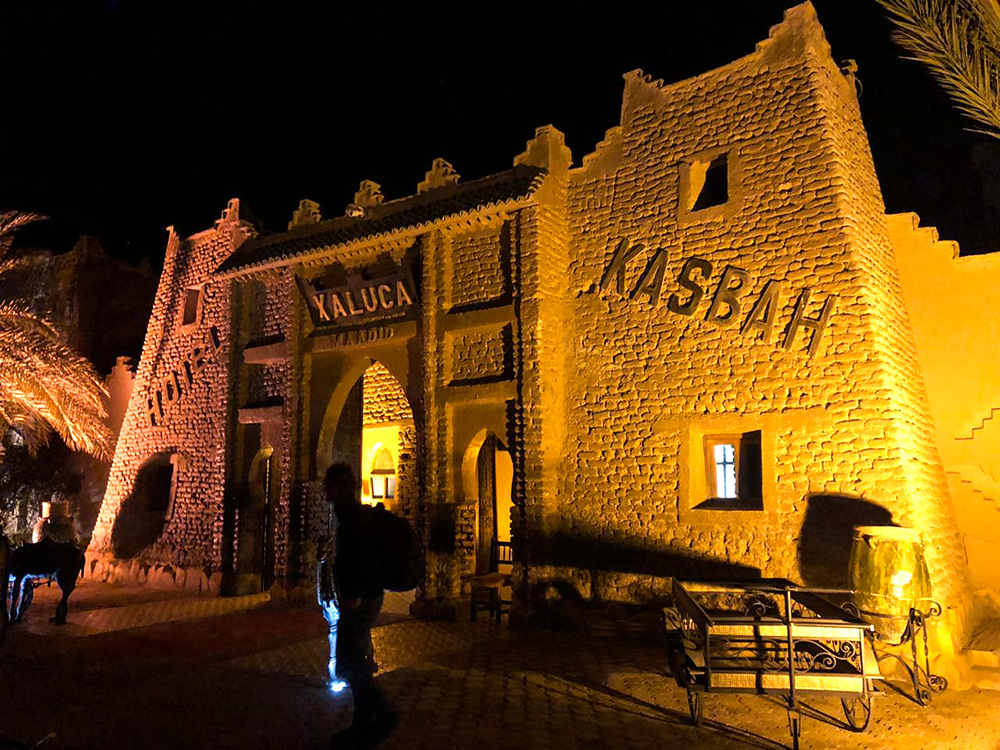 So, the crew with Bas trucks is really, really nice, there are 4 guys and they made us a nice breakfast this morning. There are a total of 7 bikes which are part of the Van der Velden Motoren team, and these guys are very professional, they're so set up it feels like we are in a factory team, and they are looking after us so well.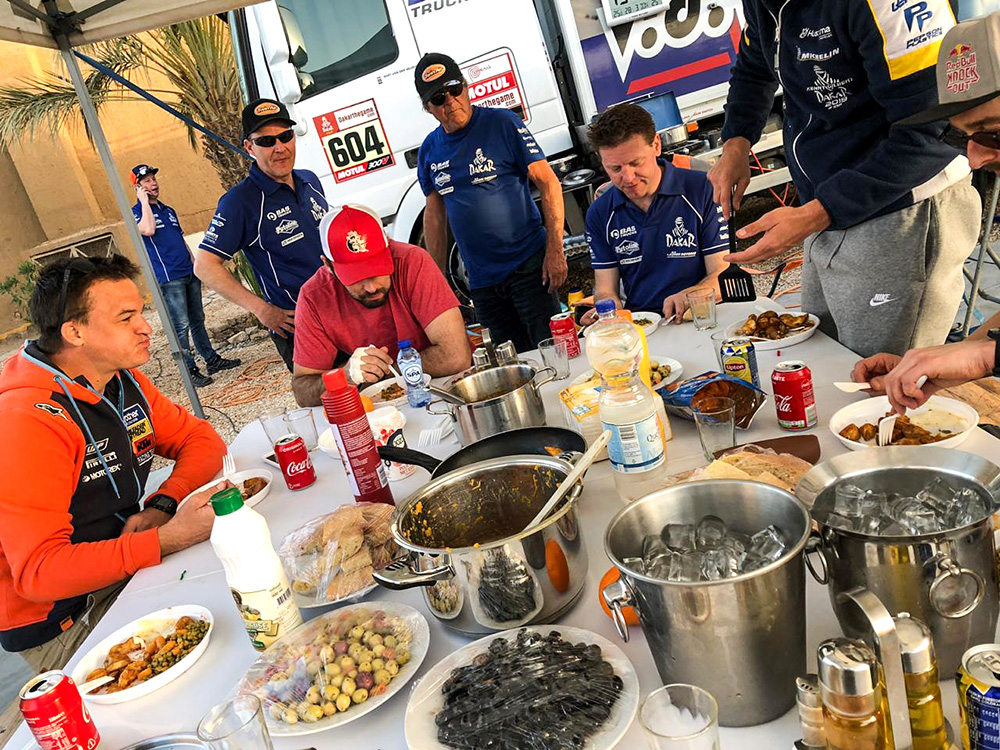 So far so good, I am really happy to be here and my bike looks amazing, with my sponsor Ryobi's stickers on, it looks super cool! The plan for today is to go and ride. I need to get used to the bike and to the surrounds, and then later today go and do some training in the dunes. Then tomorrow, pretty much the same plan in the morning, and then just get some rest and get prepared for the Rally.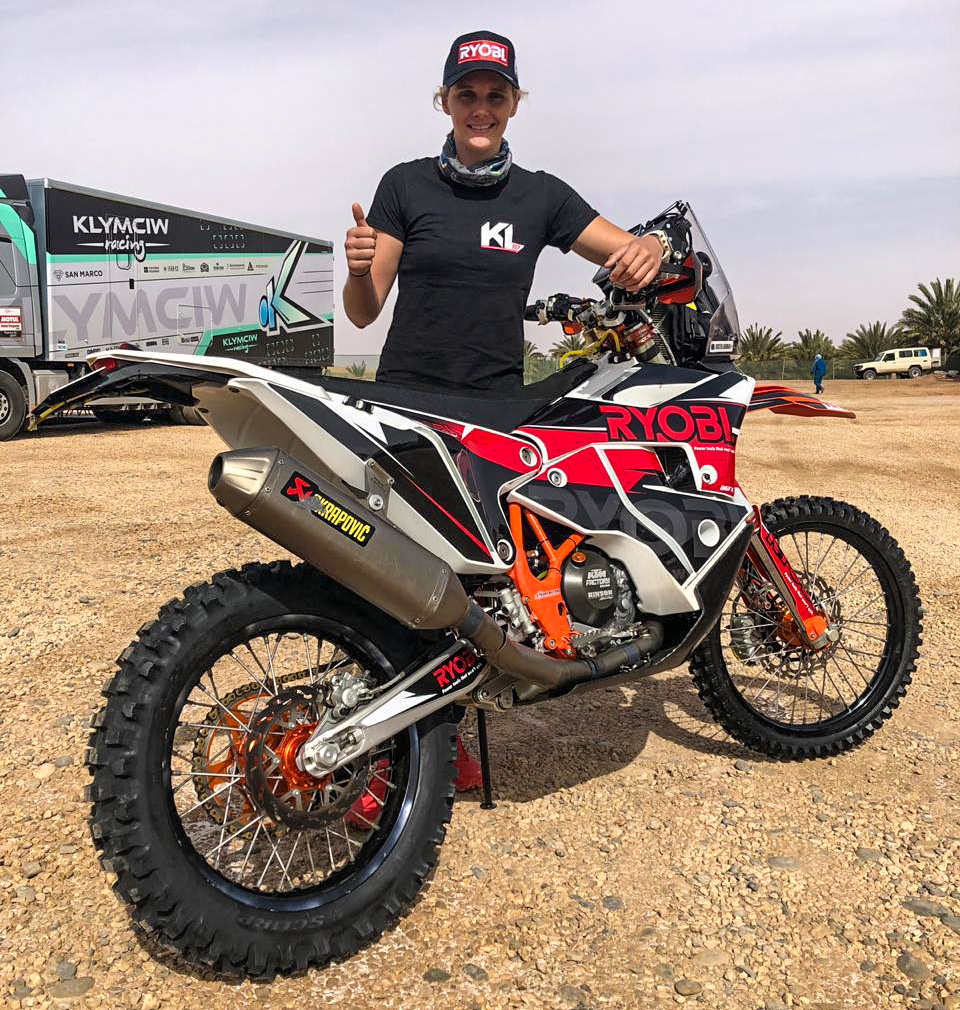 But yah, feeling really good. I am super excited and I just wanna get out there and ride my bike and get a feel of what it is like to ride in some proper dunes. So, after a breakfast prepared by the Bas trucks guys as they don't want to chance their riders getting sick from unfamiliar hotel food, I spent about two hours in the dunes. Ross [Branch] and Kenny [Gilbert] rode with me and showed me the correct technique for dune riding.
Dune riding is hard and not what I expected. You ride up the slope on the rev limiter and then tap off just before the crest so you don't fly off the lip of the dune. If you tap off too early, the bike is slowed very quickly by the sand and the slope. If you try and accelerate, the torque just digs the back wheel into the sand. Turning the bike on the slope, whilst ankle deep in sand, is difficult. It is an art to "read" the dunes. I really started to enjoy it when I started getting the hang of it. Sitting at a restaurant after the ride, in the middle of massive dunes and sipping on an ice cold coke with camels in front of me feels almost surreal. My nerves are shot!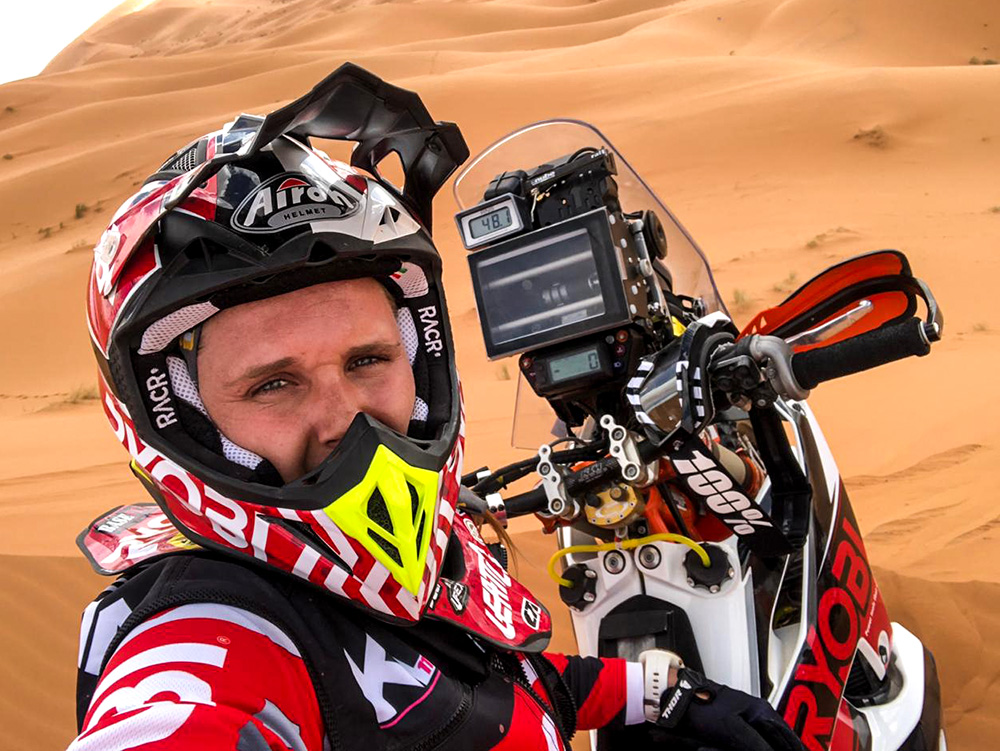 A huge shout out to Ryobi Africa for making this dream a reality and to Bart Van der Velden and his team from BAS Trucks for the immaculate bike preparations and professionalism. Nothing is too much trouble for these guys. Oh yeah, I had an amazing time on the plane coming here. Nasser Al Attiyah was sitting near me and saw my KTM bag and asked if I was going to the Rally. We ended up having a meal and a coffee together and I spent almost 6 hours picking his brains on Dakar, rallies and his racing in general. What a nice guy! It was an incredibly humbling experience!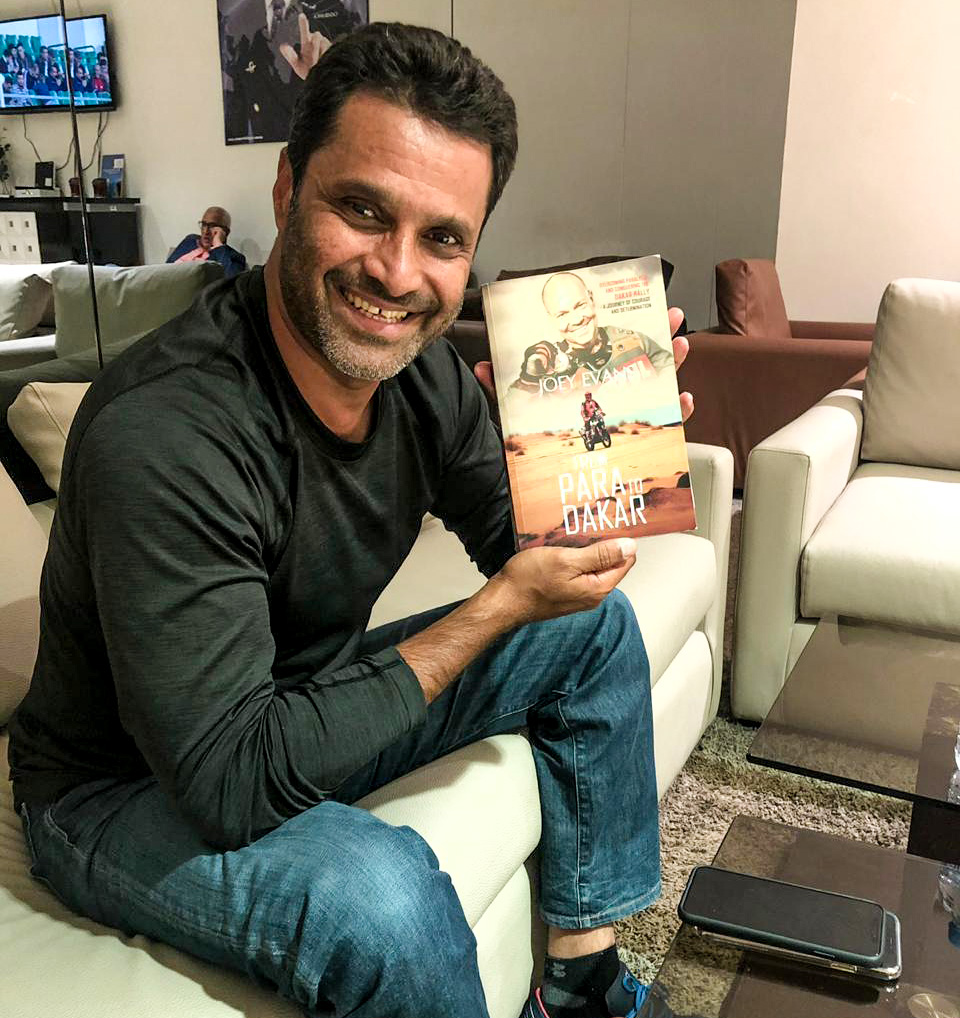 I am just so happy to be here and feel really stoked by the whole experience. I will keep the posts coming as the opportunities arise, so watch ZA Bikers for feedback from the race.