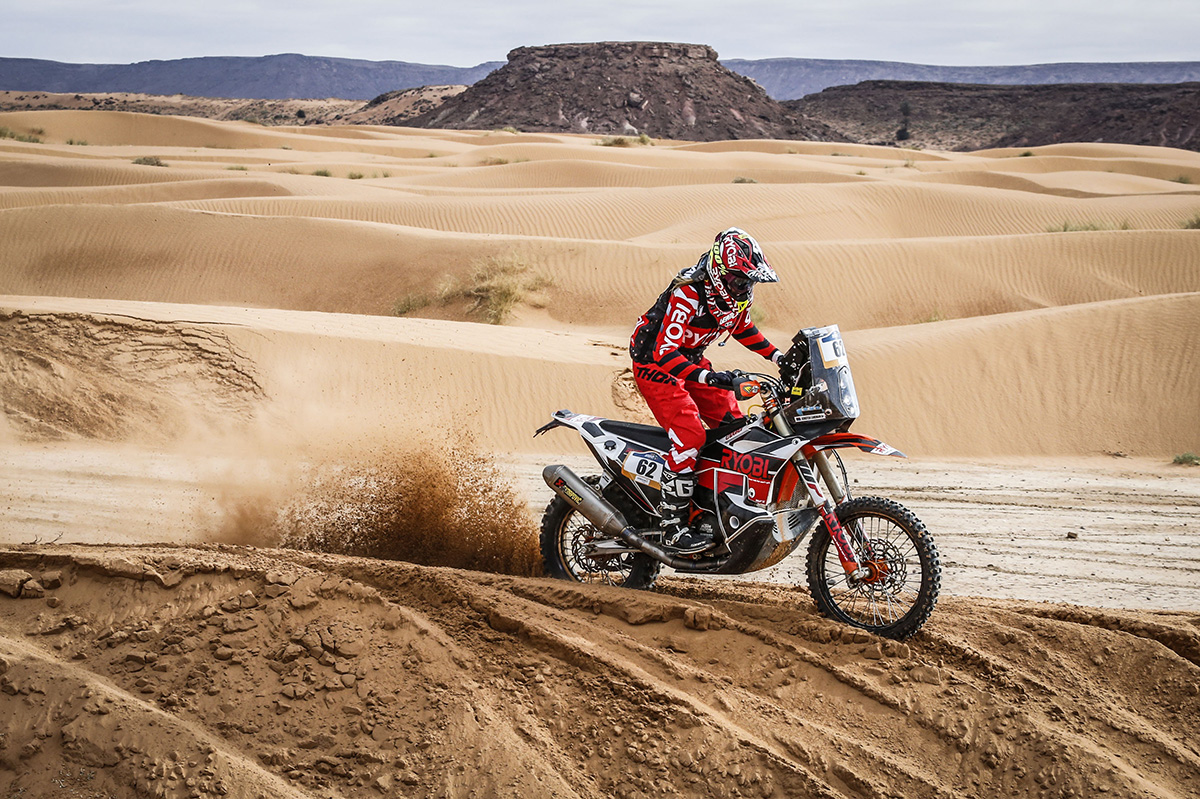 The wait is over and the Rally is underway. They did ease us into it in the sense that the first day was what is termed "free practice", which takes us through a 40 kay loop of both desert and dunes. This was a cool opportunity to get familiar with my roadbook and navigation. It was not timed, so I relaxed and enjoyed it. There was a very short, around 1.8k's, special stage at the end which really was just riding out to a point through lots of deep sand and back. Tomorrow is my first day of racing proper, so after a shower and some chow I am going to prepare my roadbook and then get some shut-eye before an early start tomorrow. I was so nervous today, I had a tension headache and felt nauseous, but all was good.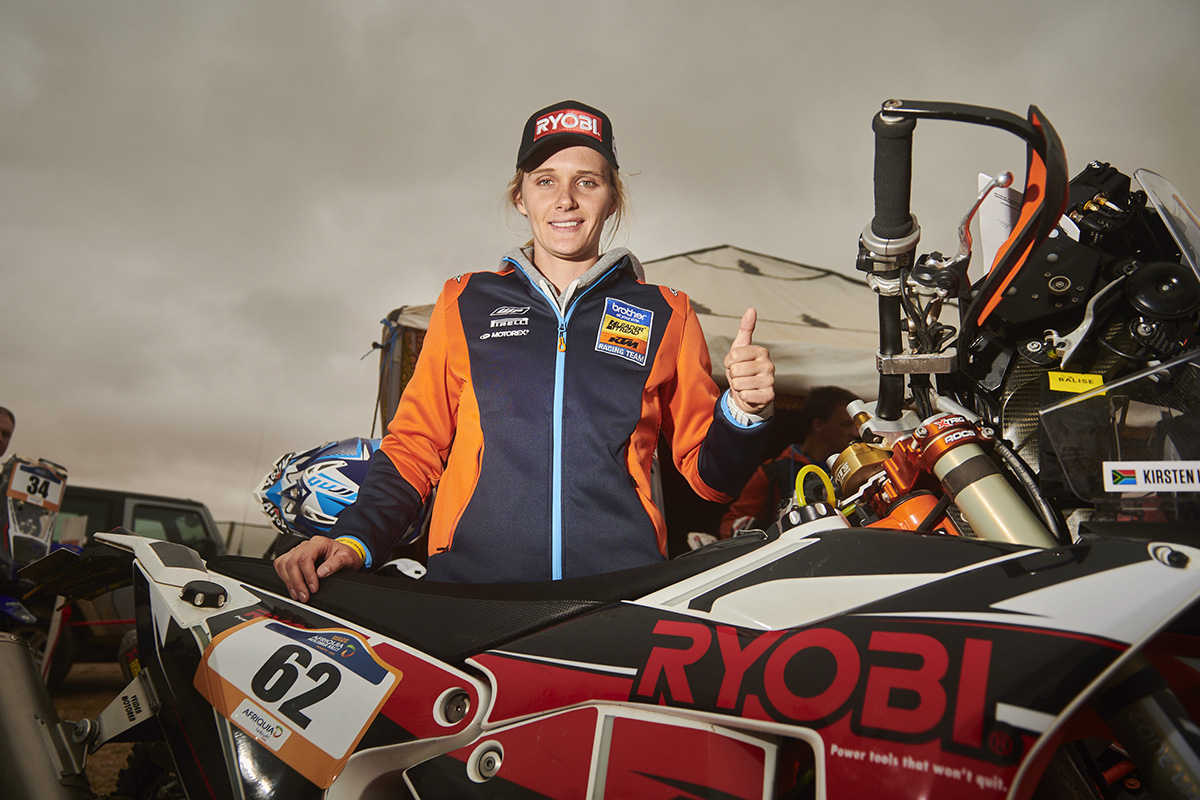 Today I felt much better. Our first day of racing. Yesterday helped to calm the nerves. I rode for 5 hours and 40 minutes and hit all my 108 waypoints which was my goal. We rode through plenty of loose rocks and some dunes. I enjoy the dunes the most. They are more technical, which I enjoy. The roadbook makes it quite safe in that it warns you of potential hazards. Lots of people got lost in the stage today, I didn't until right at the end when I misread my roadbook. I spent about a half hour getting orientated then hooked up with a Spanish female rider and we rode the rest of the stage together, which was really cool.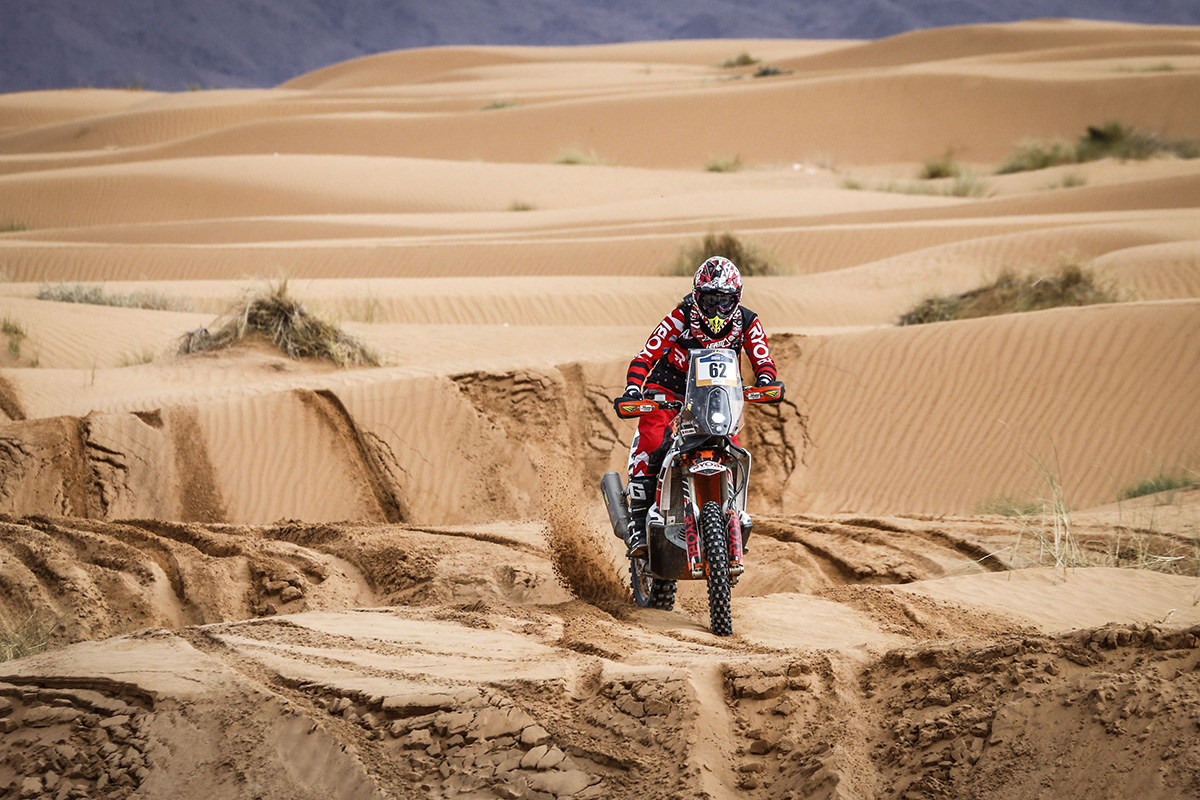 Looking at the roadbook there are plenty of dunes tomorrow which should be really cool. I am feeling really good on the bike. My bike setup is good, thanks to Bart and his team. It is so good doing something different. It is just so cool to be here. My goal, once again, is to hit every waypoint and watch the 50 km/h speed limit where applicable, which is really slow when you think about it!. And no crashes! Talk to you tomorrow.