Well, all things considered it was an ok day. OK in that I once again hit all my waypoints despite making lots of navigation errors. It is so easy to fall into the mistake of following tracks rather than sticking to the instructions in your roadbook. Eighty percent of today's riding was in the dunes. It is tiring and mentally sapping as you have to concentrate on riding off the cap of the dune. This leads to errors by not concentrating on your roadbook as you need to. I got lost a lot as a result. I am getting to realise how vital good navigation is!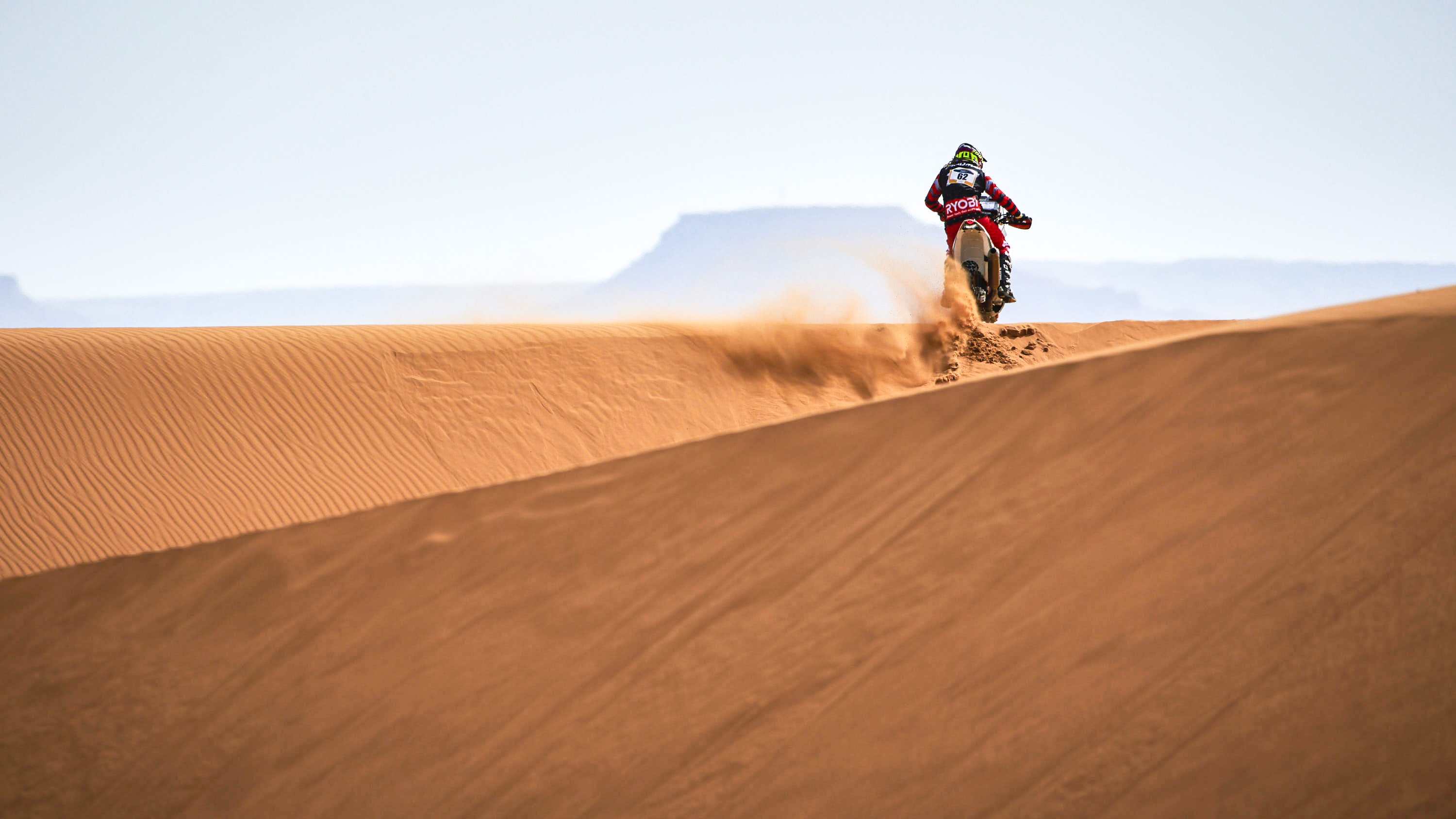 When we got off the dunes we rode a lot of rocks. The bike was great and I felt strong throughout todays ride. I am not fast in the dunes. I followed some of the guys in the dunes but they got away from me. I keep having to remind myself that I am here to learn and to get a finishers medal. All in all a good day. After all a safe day is a good day. Now i'm off to eat and then get tomorrow's roadbook. So far so good.
Catch you again tomorrow.