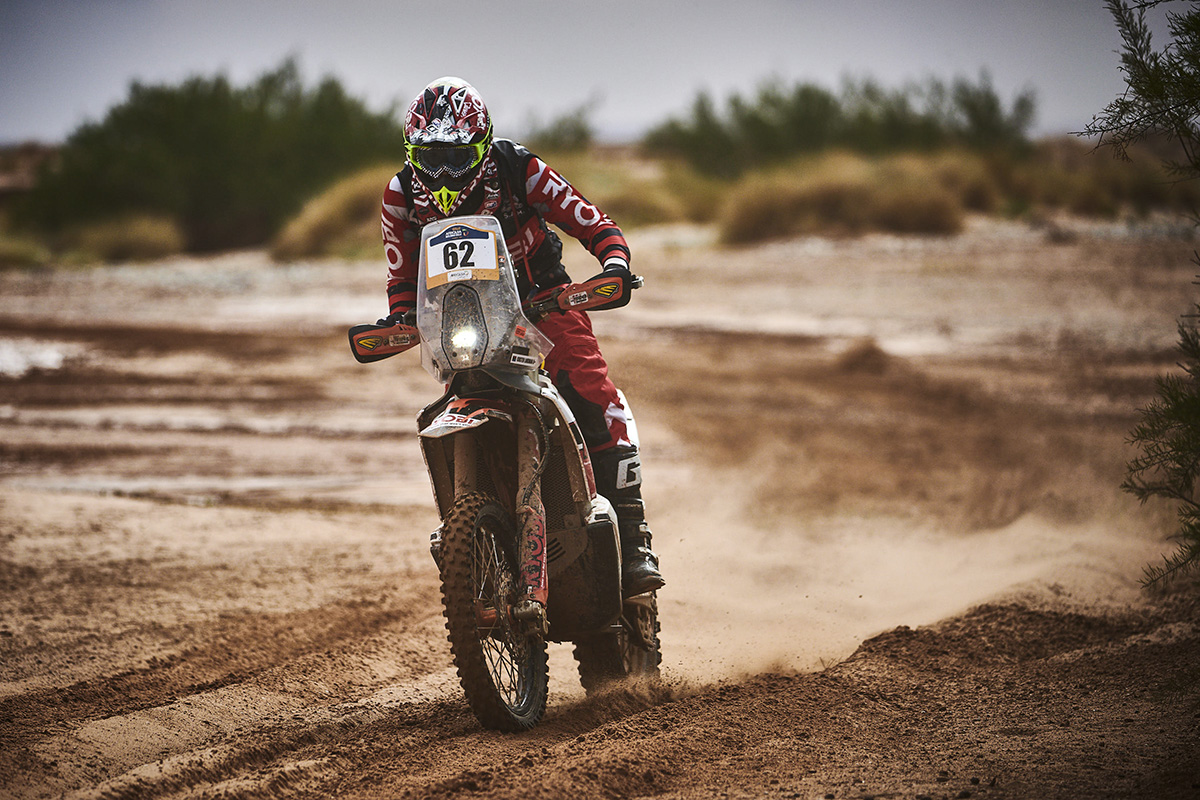 Stage three was the first day of a marathon stage, meaning we would be away from all assistance at an overnight bivouac in the desert, sleeping in tents. No dunes today, just fast undulating and winding dirt tracks through the desert and cross country, dodging clumps of camel grass. Vital to keep it tidy. The Side by Sides which preceded us, blast the sand off the track and expose lots of rocks. Tricky but fast riding. Rode within myself and got safely to the overnight bivvie.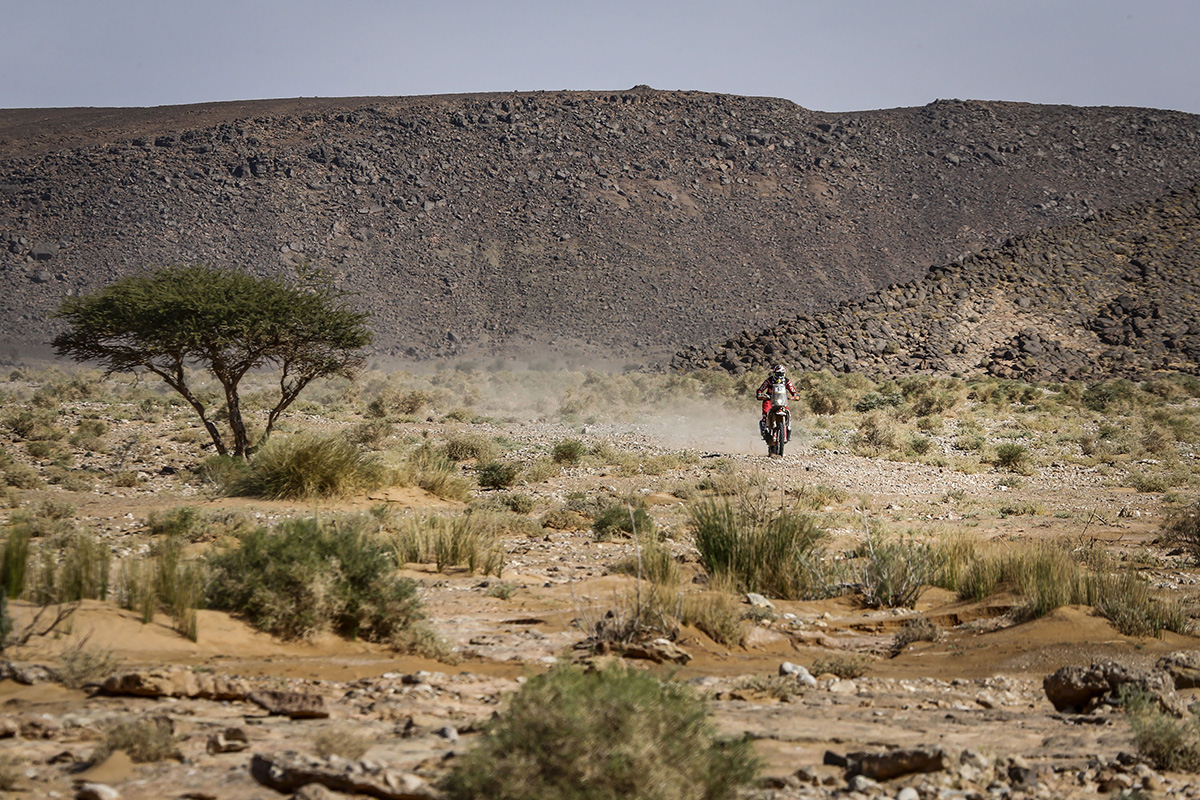 What followed was a real taste of the reality of Rally racing. I took a sip of the water packed by Bart to mix with my pasta dinner. Mistake! In Peru they call it Montezuma's revenge, so in Morocco it has got to be Mohammed's revenge. I had a really dodgy night. The wind almost blew us away. Sleeping on the ground in a tent in a sandstorm does not make for a good night's sleep! I woke up feeling drained. Ate very little breakfast. The days stage was long and almost all in the dunes. My queasy tummy made me feel what I can only describe as seasick. I was stopping from time to time to throw up, which made me thirsty and dehydrated. Drinking water just made me sick again. I am enjoying the challenge of navigating and once again hit all my waypoints bar the last two which I had to go back to. So, despite the challenges physically, it was a good day. Felt like forever in my weak state. This is the reality of Rally racing and a real good prep for Dakar. Suck it up and carry on regardless. I haven't been able to eat anything but have taken meds, so I'm hoping to be feeling much better tomorrow.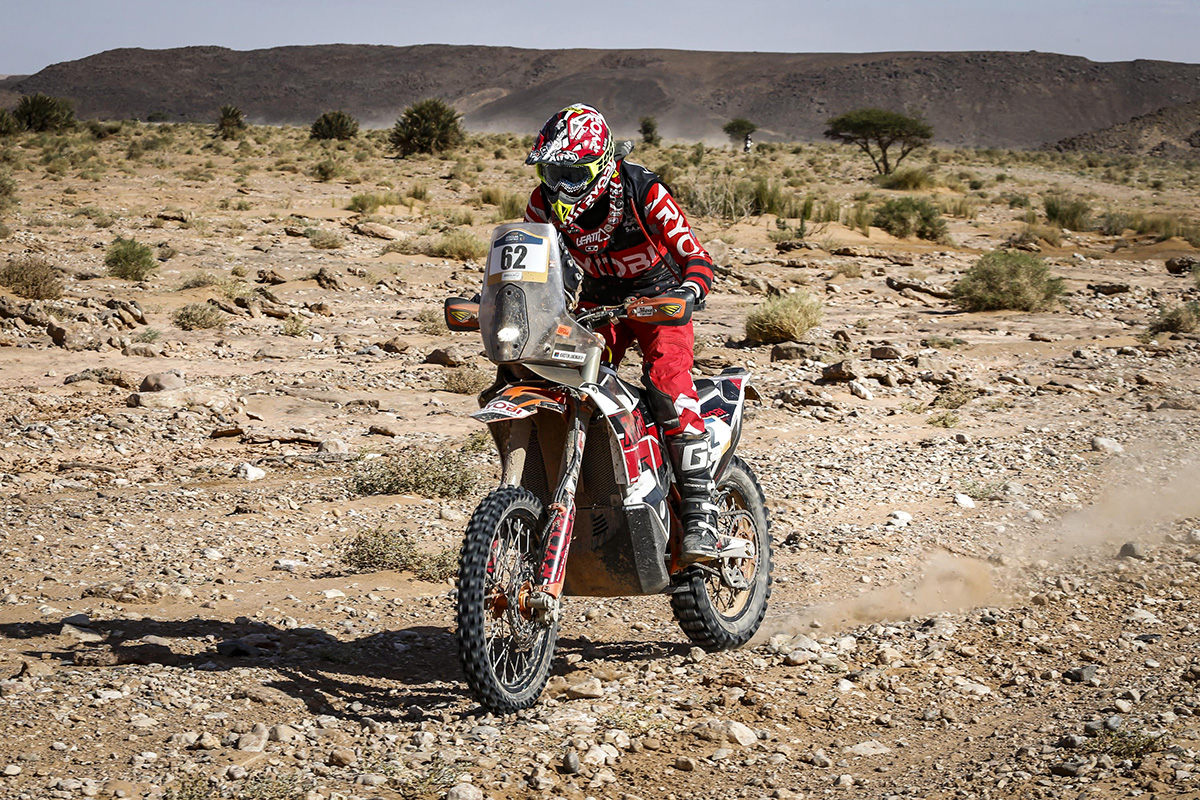 Tomorrow is the last stage. It is short, yet vital that I make no mistakes. No penalties, just bring it home in one piece. Job done! Catch ya all later!