We woke up to a chilly morning, luckily I had a good nights rest and I felt much better than the previous day, thank goodness. A much shorter stage today, it was not too long, only the 60 km liaison which felt much longer than the actual final-short-special of the Rally because of the cold weather. But Yeah, I woke up feeling fresh and excited for the final day's stage.

My mindset going into the final stage was to not get caught up on the start line (which was going to be a mass start) and don't try and race, just ride, hit all the waypoints, make no mistakes and try and finish the race safely – and that's exactly what I did.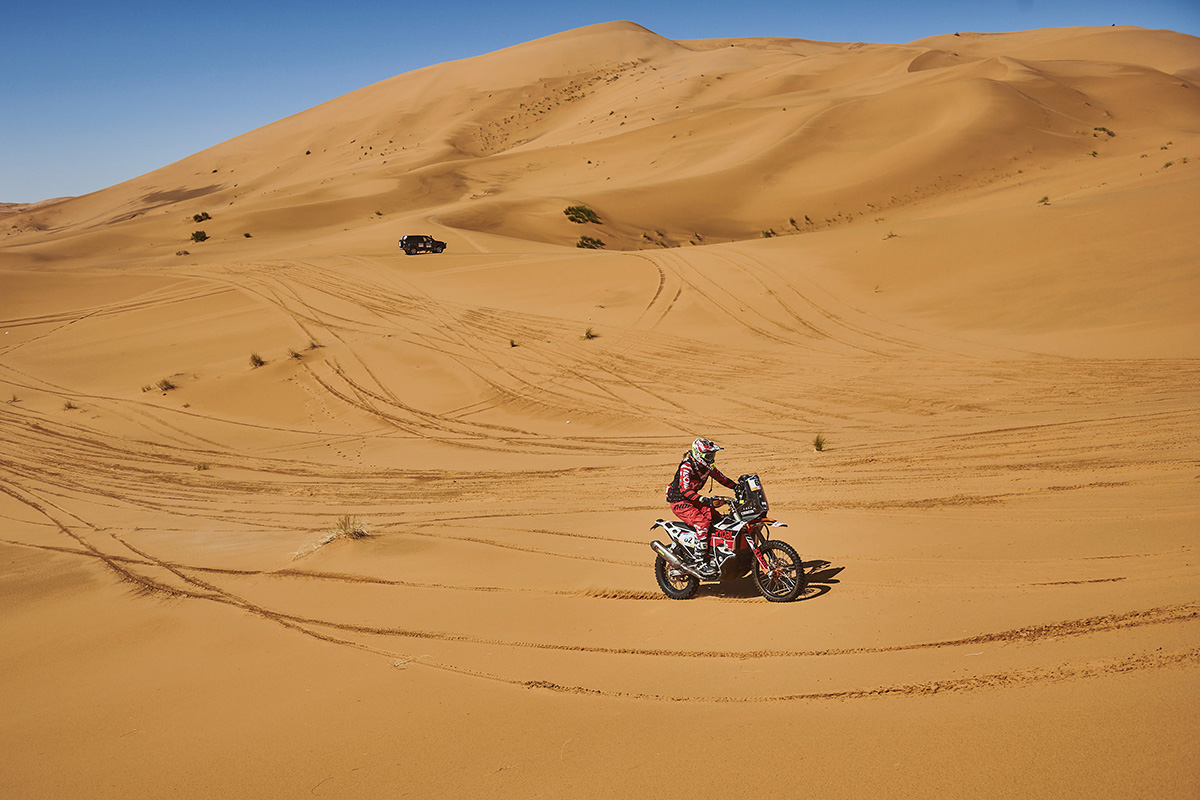 I sat back and enjoyed the ride and took in the scenery, as it was my last day in the dunes. What a privilege it has been to ride a beautiful Rally bike in such a beautiful country like this. I really enjoyed the final stage, I had fun, there was not much navigation to do because the Side x Sides stared first, then the Quads and then the leaders led the way, so it was pretty east navigation, the dunes weren't too technical, it was a Cool, Calm, Easy ride to the finish. I had fun and I really enjoyed it, and I was happy to get across the finish line with a clean slate.
I can happily say after 5 stages and something like 1200 km and not getting one penalty, I am officially; according to the regulations of Merzouga, if you get through the Rally with no penalties you are guaranteed an entry to Dakar. So, now my job is done, I have got my Dakar entry and that's it Dakar 2020 here we come!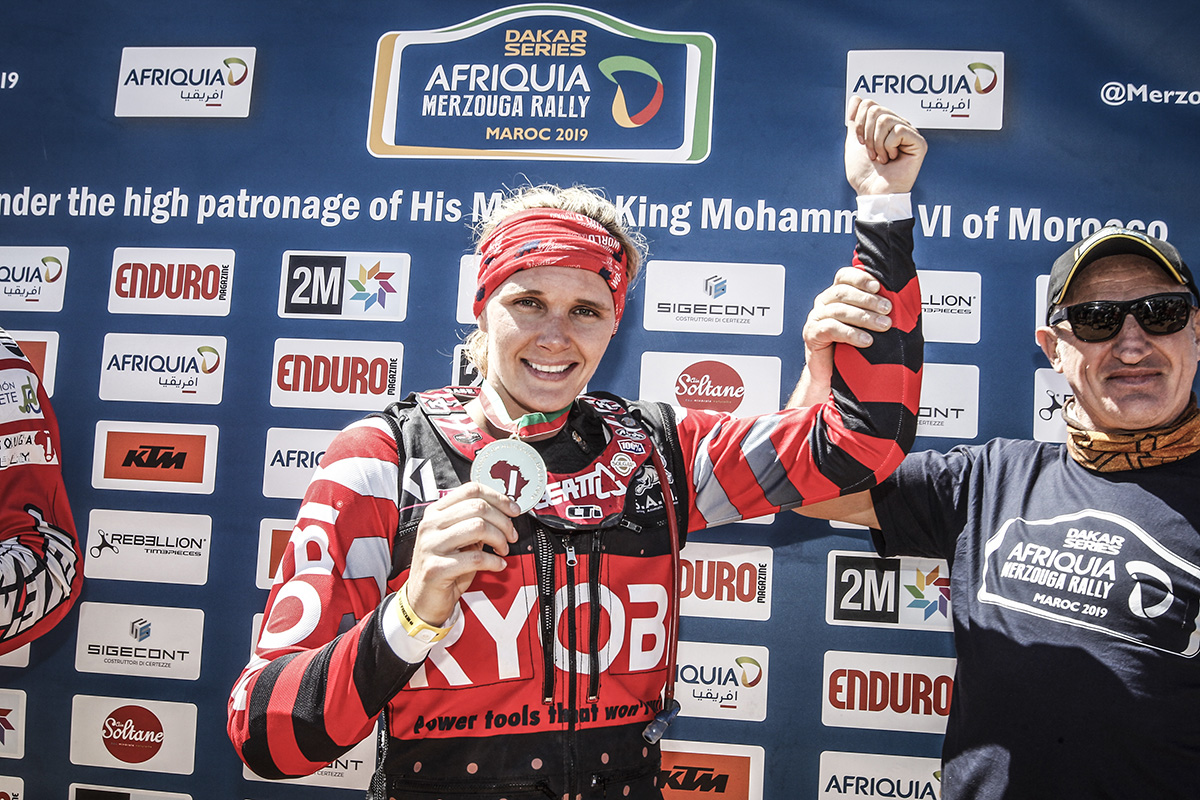 An absolutely huge shout out to my fantastic sponsors, Ryobi Africa. To Van der Velden Motoren team you guys are simply outstanding, and everyone else who has helped me along the way. Thank you. You guys rock!