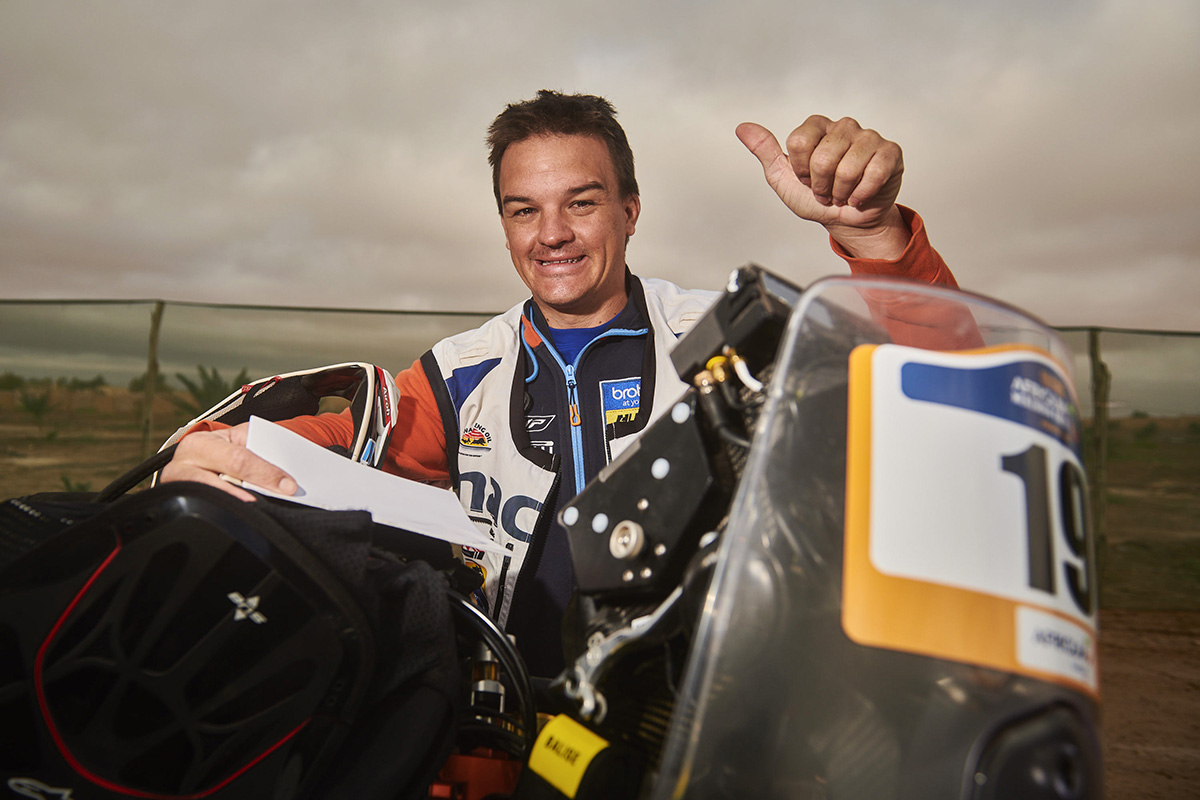 Ross Branch has done it again… The rider fondly known as the 'Kalahari Ferrari' finished the 2019 Merzouga Rally in second place overall. This comes as a massive breakthrough for the 33-year old, who is fast making a name for himself in the world of Rally.
Branch has spent the past week racing in the heart of the Sahara Desert, where his Rally skills were put to the test over five grueling stages. A stand-out moment will certainly be his stage four victory – the first Rally stage win of his career.
"When I'd finished the fourth stage I wondered why my phone had so many messages. I knew I'd pushed really hard, but I had no idea that I'd won the stage! This was a really big deal for me – it's the first Rally stage win of my life!"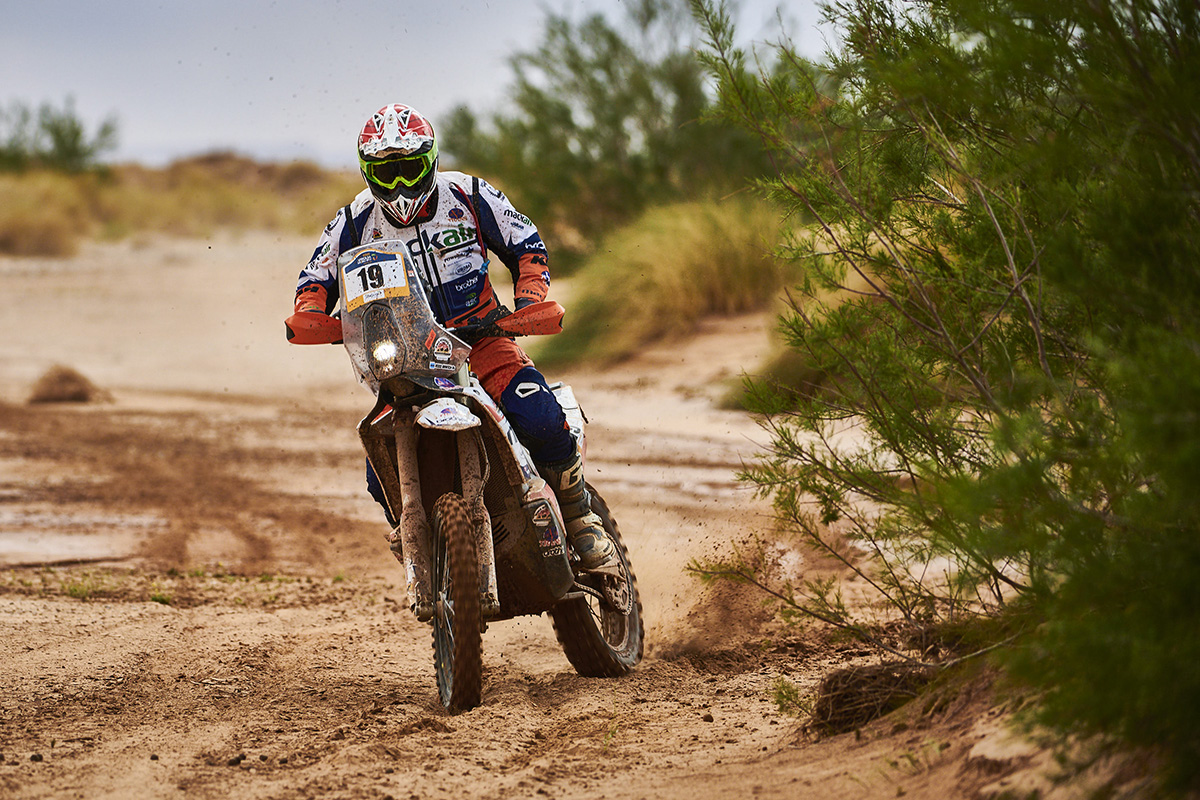 The Merzouga Rally has a strong reputation as the 'Dakar Academy' and presents a kaleidoscope of landscapes in south-eastern Morocco. The event also sets a very high bar for navigation – just the kind of experience that will pay off for Branch going forward.
This was the first time the Botswana rider has returned to the dunes since his stand-out performance at the Dakar Rally, where he made headlines as the 2019 Dakar Rookie Champion onboard his KTM 450 Rally Factory Replica.
"With a podium finish at the Merzouga Rally, following Ross' outstanding Dakar debut, he has sure laid the path for a new venture in his racing career. Long distance navigational races seem to suit Ross and we are looking forward to seeing him tackle more Rallies going forward with a firm eye set on Dakar 2020. Ross has delivered impressive results with only two Rallies to his name and has made his mark within the Rally circles, so we can't wait to see what the future holds in store for him.", KTM South Africa's Managing Director, Franziska Brandl, commented.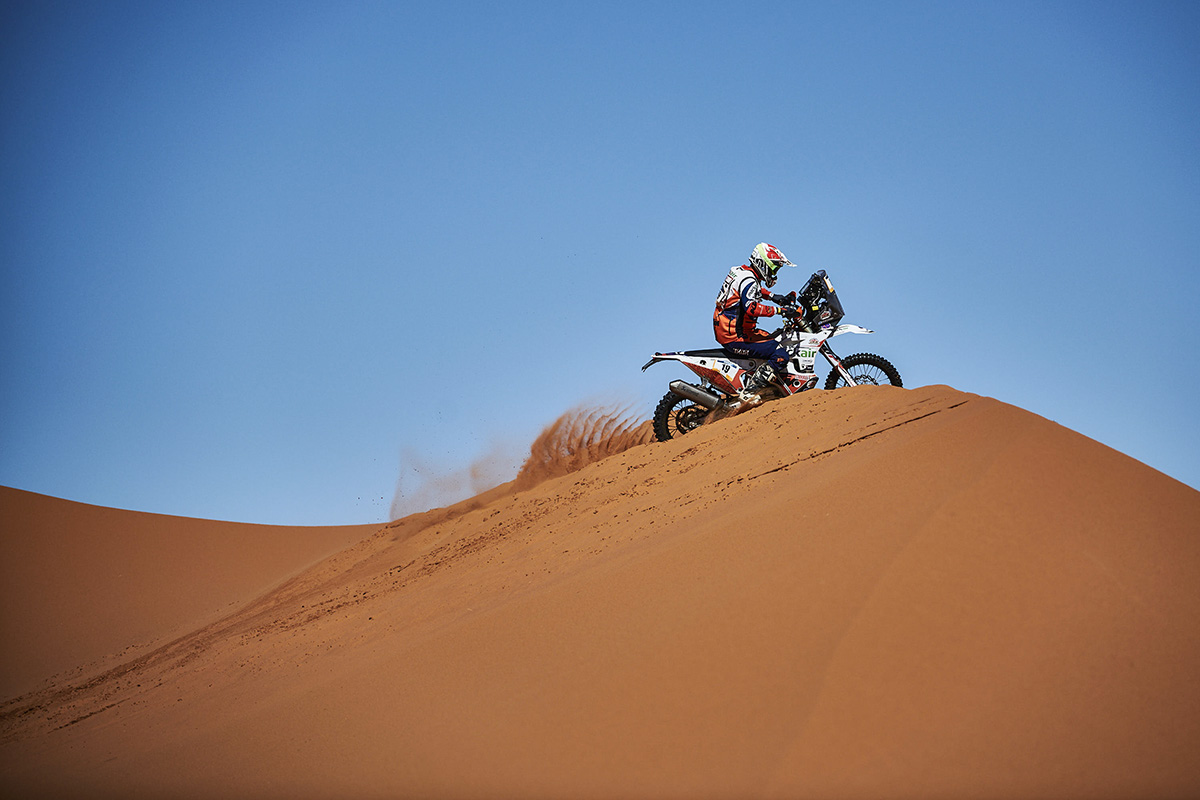 With an army of Southern African Rally fans behind him, Branch cannot emphasise his gratitude enough. "Second overall at my first Afriquia Merzouga Rally! I've been working really hard to get this podium and I'm so happy with this result! I can't say enough how grateful I am to the BAS Dakar team and everyone else for their support. Thank you for always believing in me!" enthused Branch.