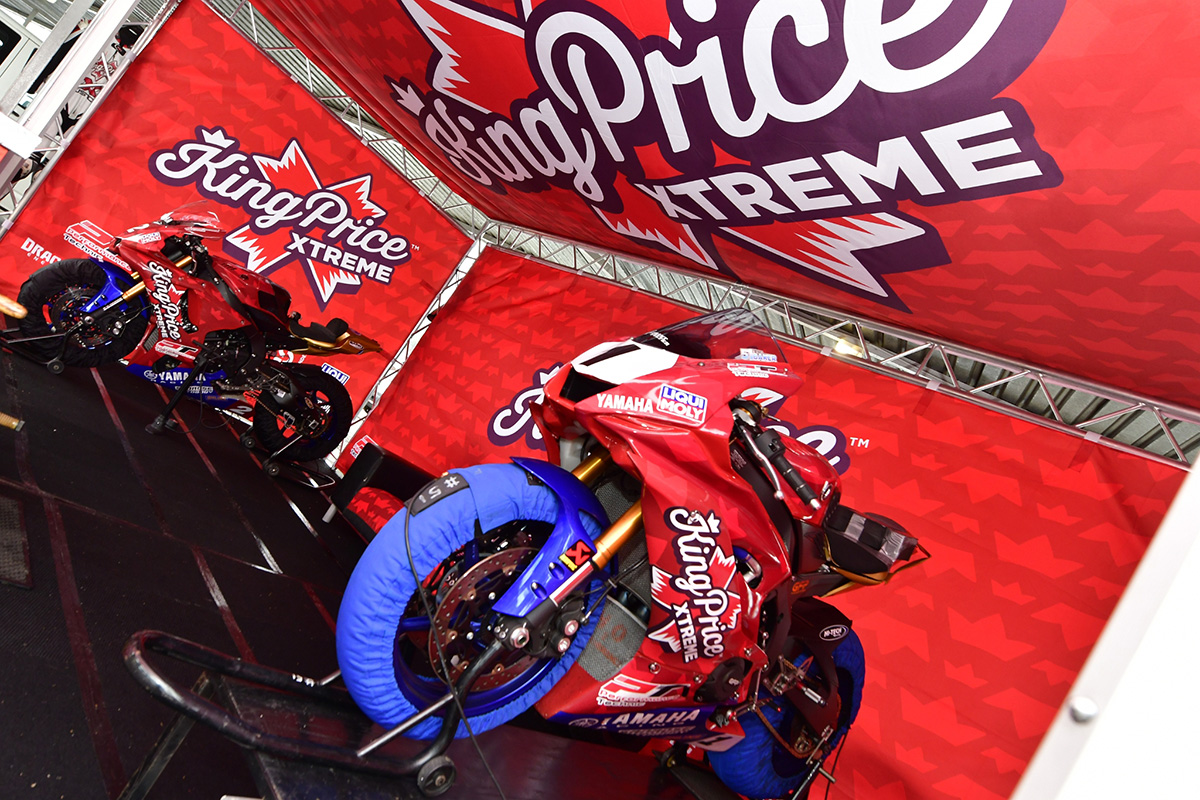 Just one qualifying session was all faith allowed the SA SBK Series for Friday (5th April), when torrential rain took over for the remainder of the day. That was enough for Seller Racing to claim pole positions for both the 600 and 1000cc class, with Blaze Baker and Clint Seller at the handle bars. "We were quick out of the blocks, and we knew that we had high chances at pole," explained team principle Clint Seller, after they packed up in the morning.
On Saturday, it was the unexpected sun that made it's appearance for the first time, and with an early morning warm up session, Baker and Seller remained fastest in their respective classes.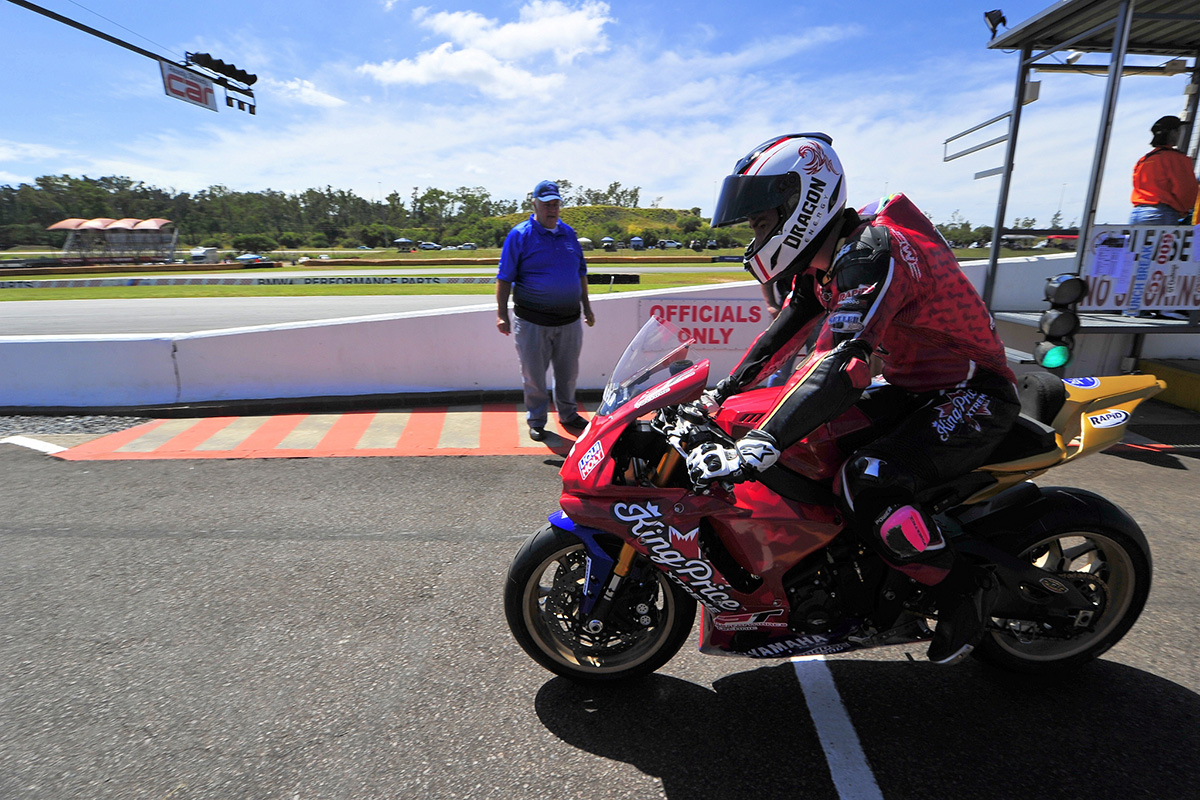 Race 1:
Reigning Champion Blaze Baker took full advantage of his pole position, and took an instant lead ahead of the 600's field. There was simply no match for Blaze, and he took an "easy" win ahead of Snyman and Schultz on his King Price Xtreme Yamaha R6.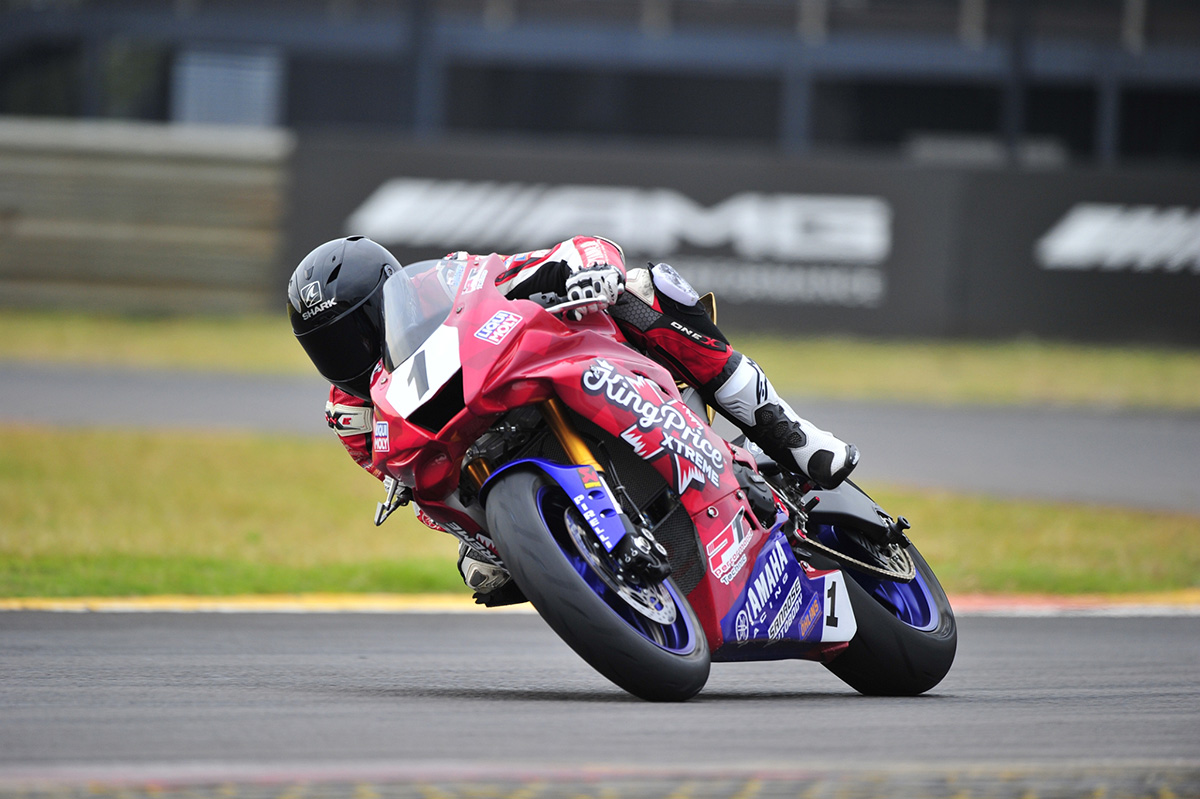 It was a different story for five time SA champion Clint Seller. Although he took the lead from his pole position, struggled after the completion of the first lap, and couldn't keep the front pace. By the third lap, Clint lost the lead to his former team mate, Lance Isaacs who went on to win the race. Seller held on to P2, but wasn't happy with his performance.
Race 2:
The second, 10 lap race was a perfect repeat of the opening race for Blaze Baker. He, again, took the lead from his pole position and "cruised" to another victory. Along the road, he set the fastest lap of the weekend (0,8 seconds clear of his competition) and bagged the overall victory of the day. "This was the perfect weekend for me and I can't thank Seller Racing enough for giving me this opportunity, and the perfect weapon," elaborated an ecstatic Baker after his race. Baker maintains his unbeaten status with 4 wins out of 4 races.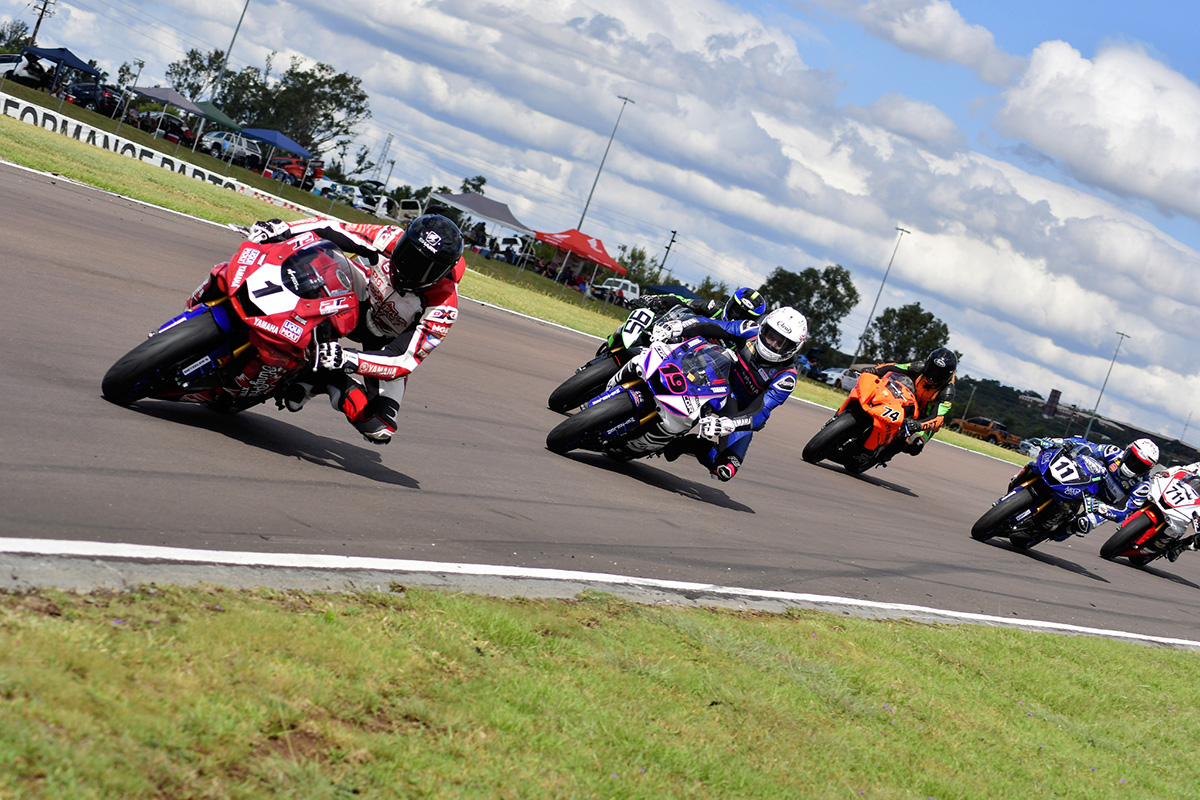 The struggle heightened for Seller in his second 12 lap race. He lost his pole position advantage in the first corner and could barely match the pace of the race leader. "I was pushing too hard to reach my usual lap times and race pace." At the end, Clint had to settle for third position on the podium.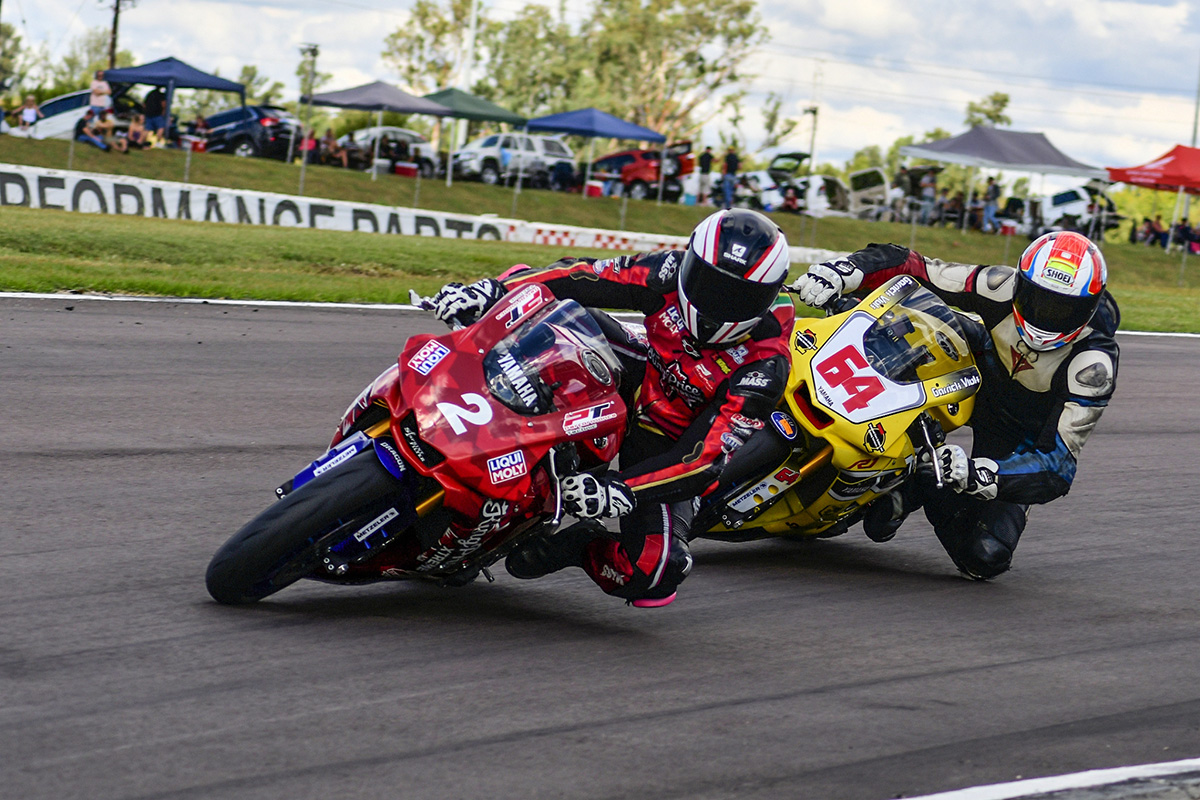 "Regardless of my problems in the two races, we leave as the championship leaders into round 3, and ultimately that's what counts" Clint said after the weekend. "We have some work to do on my King Price Xtreme Yamaha R1, and we'll make sure to come back with a vengeance at the next round in Cape Town. Blaze did an amazing job, and we're glad that he's teamed up with us."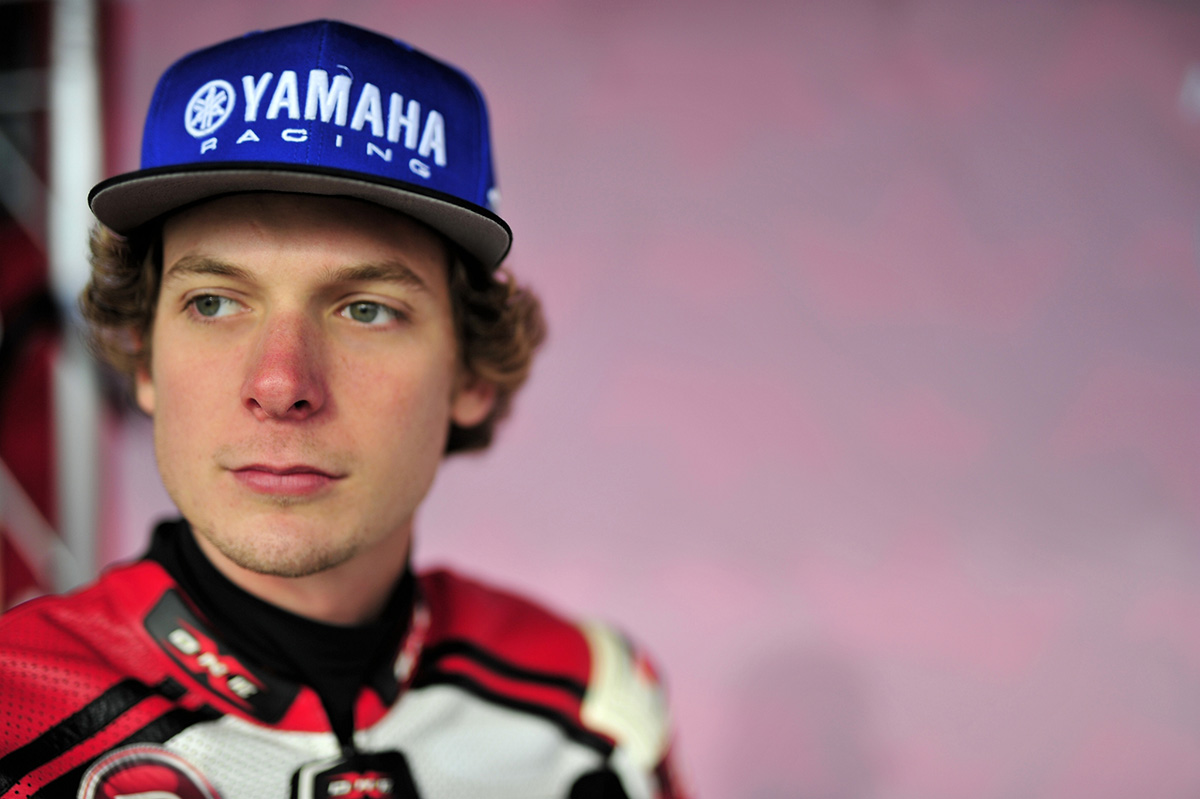 Round 3 : Killarney International Raceway – 10th and 11th May.