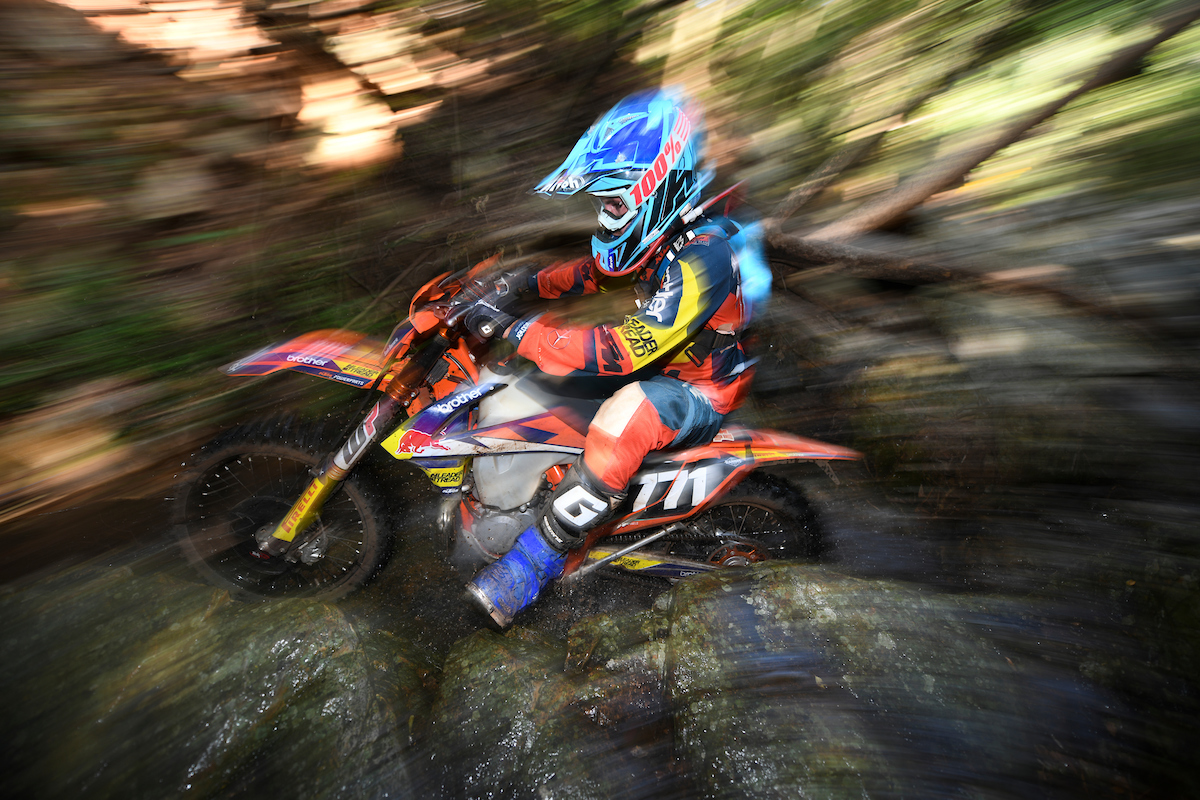 After a year of sitting on the sideline due to injury, South African enduro rider Scott Bouverie finally experienced the breakthrough that he had been waiting for. The E2 rider stormed to victory at the second round of the National Enduro Championship at Piesangkloof 4×4 Trails on Saturday.
At a venue that is designed to test both man and machine, riders faced a rocky terrain that extended into farm lands near Hartbeespoort Dam. With his years of experience at technical events like the Roof of Africa – 'Mother of Hard Enduro', Bouverie felt right at home.
The victory did not come without a fight, however. With competitors like Kyle Flanagan breathing down his neck, Bouverie raced with little room for error. He explained, "This was a really demanding route – the terrain was dry and had a lot of loose rocks. There really wasn't any breathing space out there, so I had to manage a fine balance between flat-out racing and keeping things smooth."
The win comes at just the right time for the KwaZulu-Natal star, who has fast become a favourite for the E2 Championship. The next round heads to hard enduro paradise in Lesotho – the ideal battle grounds for Bouverie to further his lead.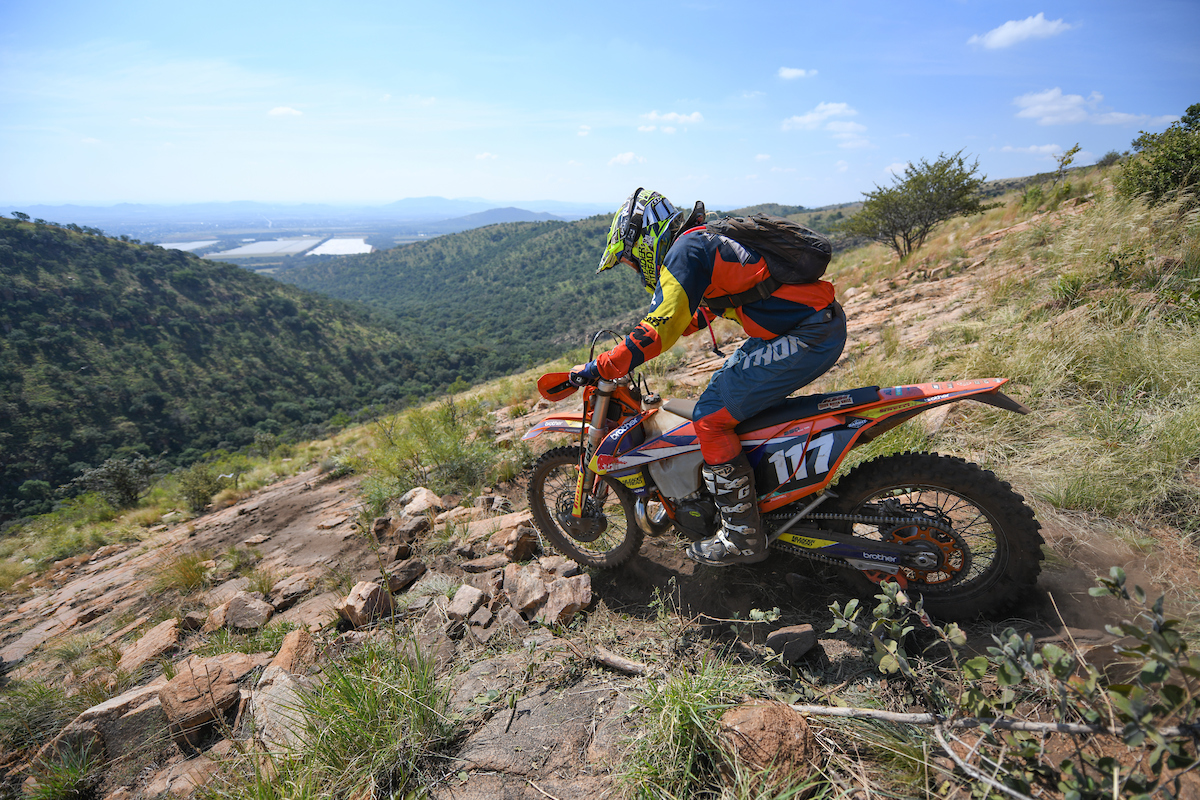 Adding to the celebrations was another top ten finish from his Brother Leader Tread KTM teammate, Kirsten Landman. Fresh off a successful qualifying event for the 2020 Dakar Rally, the rider was more fired up to race than ever.
With only seven months to the biggest challenge of her career, Landman is determined to use every opportunity in the saddle she gets as preparation. As the only female rider to have crossed the finish line on Saturday, she commented:
"I stepped up to the E2 Class with the intention of finishing these events on a bigger, heavier bike. Today was just another solid test of endurance, and a positive step towards the Dakar!" enthused Landman.
Missing from action was Dwayne Kleynhans and Bradley Cox, who were not able to finish the race due to injury.
BROTHER LEADER TREAD KTM RESULTS – E2 CLASS
1. Scott Bouverie – 03:05:57
2. Kyle Flanagan – 03:07:04
3. Luke Walker – 03:15:16
8. Kirsten Landman – 04:40:25