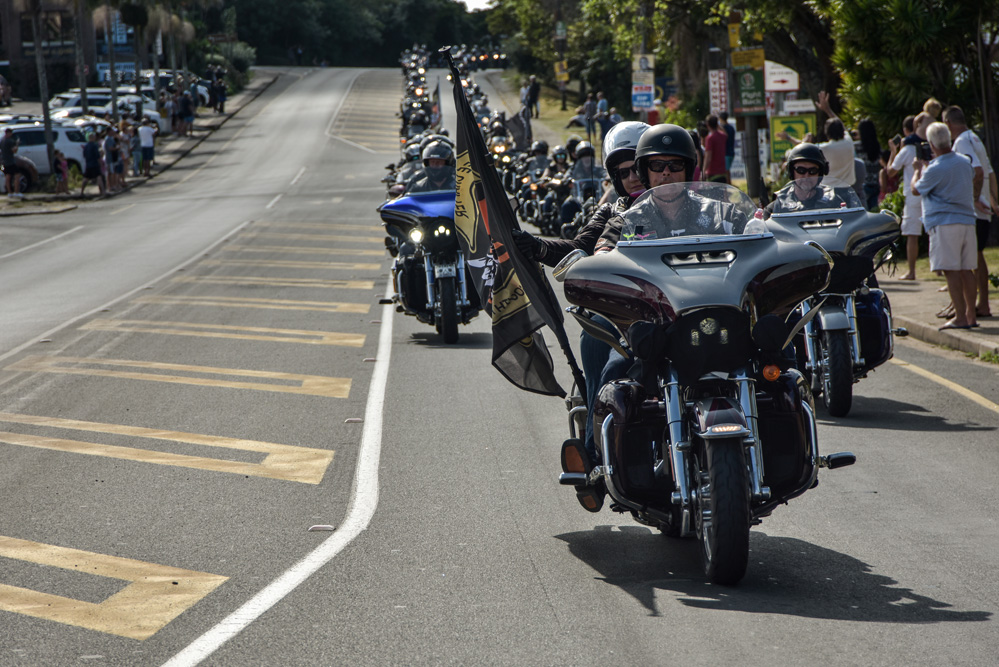 This year's South Coast Bike Fest™ attracted visitors from across the country to the coastal town of Margate where they enjoyed a great weekend of non-stop biking and musical action. This event, presented by Ugu South Coast Tourism and powered by Gearhouse, impressed audiences with a host of new programme activities for the 2019 edition.
UGU South Coast Tourism CEO, Phelisa Mangcu, said visitors to this year's South Coast Bike Fest™ enjoyed world-class entertainment in one of the country's most beautiful areas.
"This event is not only one of the biggest biking festivals countrywide, but has become a popular for its well-chosen musical line-up, charity outreach programmes, vibrant restaurants and stalls, and great atmosphere," said Mangcu. "This is also an opportunity for visitors to explore other experiences the South Coast has to offer; our natural beauty, dynamic landscape and the pleasant, welcoming smiles of the people of the South Coast make us the best destination to visit in KZN."
The Festival events in 2019 are as followed:
WFO Margate Enduro
The WFO Hard Enduro Club-endorsed South Coast Hard Enduro Festival Race took place on Saturday, 27 April, starting and finishing in KwaNzimakwe. The event formed part of the 4th round of the Motorsport South Africa KZN Enduro Championship consisting of eight categories – sponsored by Yamalube and Motorsport South Africa.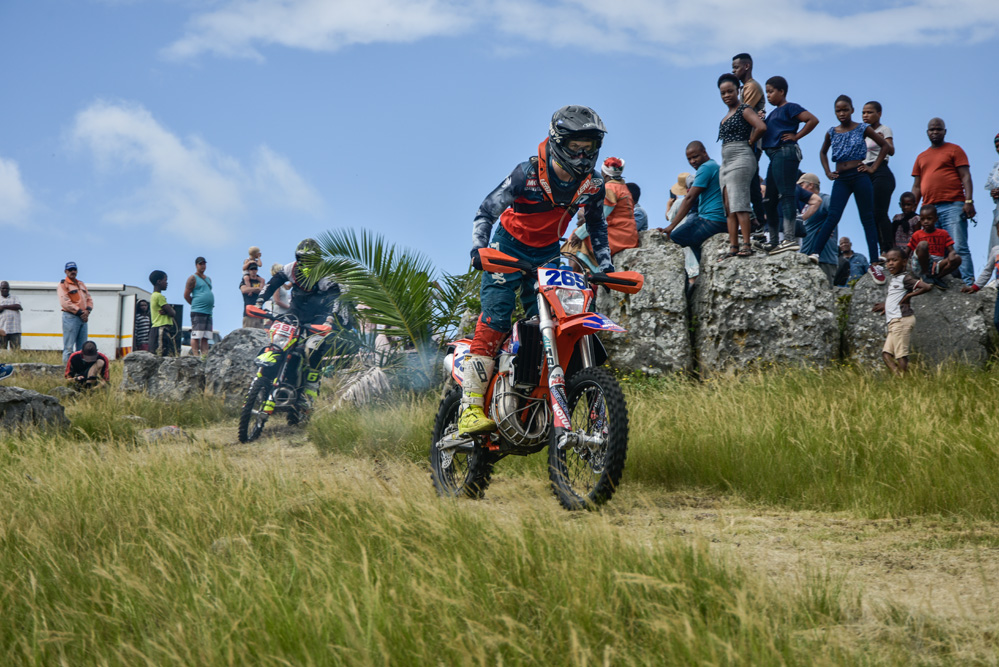 The winners for 2019 event were:
Matthew Green (KZN Midlands) – Regional Open
Kayde Mante (Shelly Beach) – Regional 200
Adrian Werner (Kloof) – Regional Senior
Calvin Wright (Durban) – Regional Masters
Ryan Pelser (Gauteng) – Regional High School
Leon Els – Regional Clubmans
Guy Henderson (Umzumbe) – Clubmans Junior 85cc
Wynand Conradie – Regional Wow
"The event was a great success with a great day of racing in amazing terrain hosted by the local community of KwaNzimakwe and KwaXolo," said Greg Orsmond, event organiser.
The race was made up of two stages. Stage 1, Round the Houses, was adrenaline sapping for the riders and very entertaining for the spectators who lined the beachfront to watch these off-road rider's race on tar for three laps.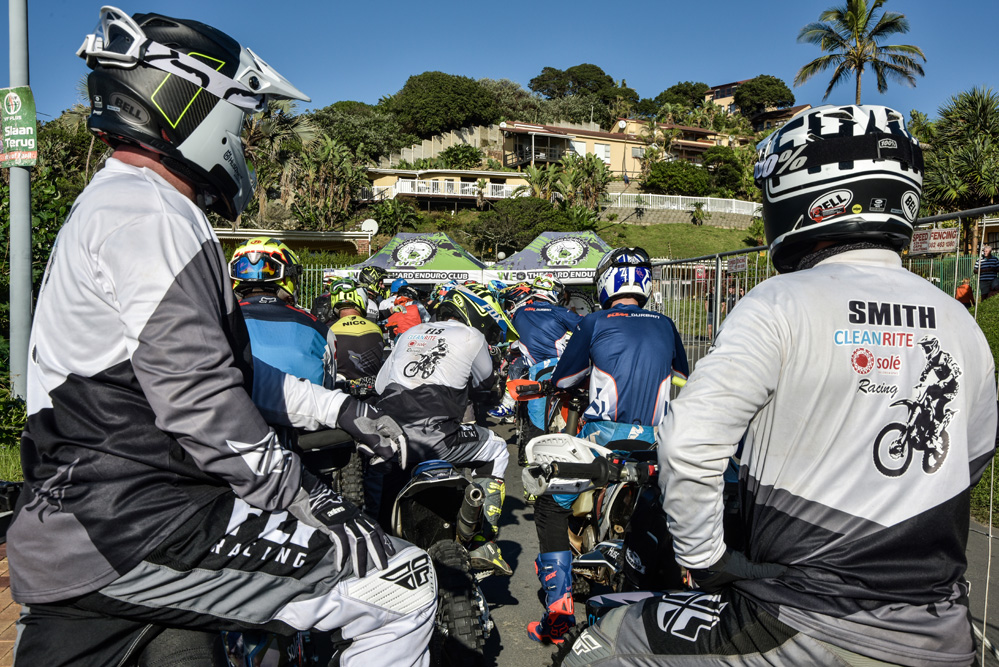 The riders then travelled to the beautiful and scenic start/finish area in KwaNzimakwe where there was a day full of entertainment as the riders started Stage 2.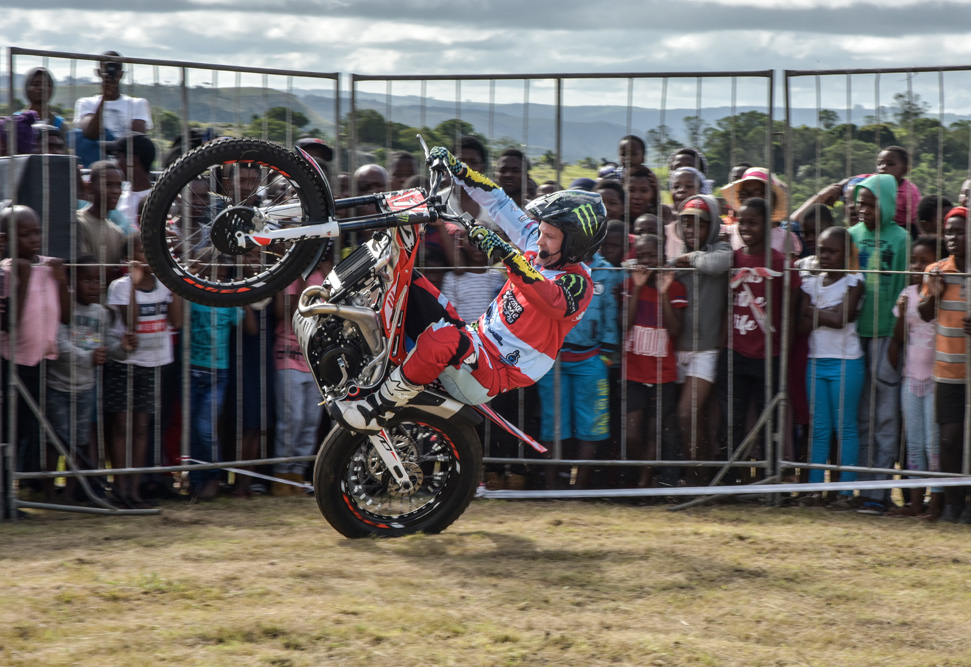 Stage 2, the Hard Enduro course, designed by Dakar Rally legend Stuart Gregory, proved to be an unbelievable track with the terrain testing the guys' fitness levels and skill. The riders completed their specific number of laps of a 30km course through this wonderful riding area to the midpoint at KwaXolo where there was a special grass track before they headed home. The course was intense and well-marshalled by the Silver Bullets and local riders from Munster area.
Osmond aid: "The riders raved about the course, wonderful riding area and the friendly locals who supported them along the way. They can't wait to come back and are hoping for it to be an annual event."
Powasol EnduroX
The Powasol EnduroX, held on Sunday, 28 April, went off extremely well with top riders battling it out for the top spot across six event categories.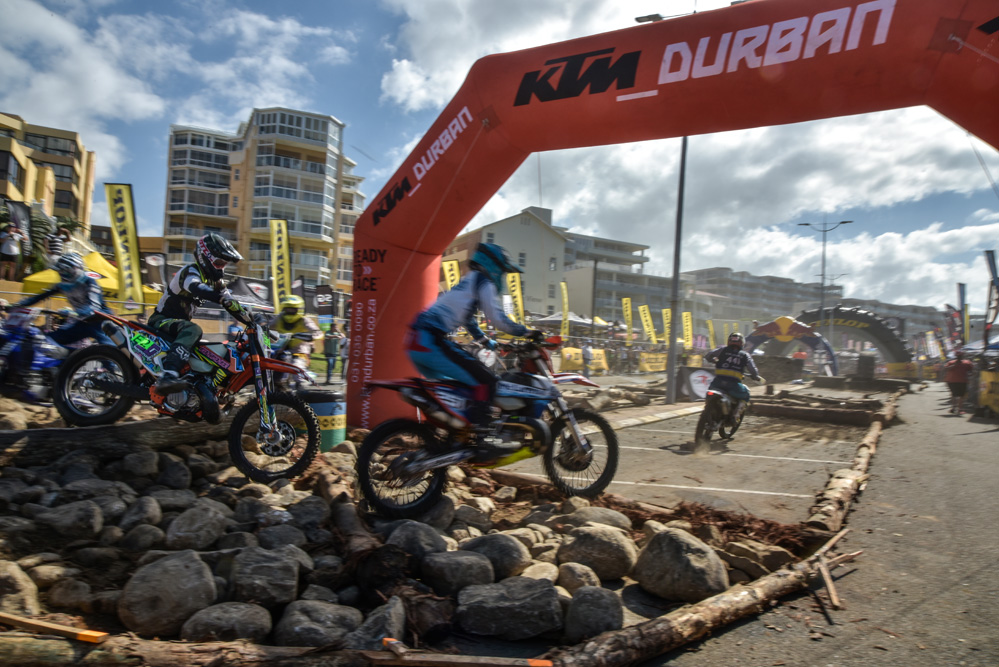 This year's winners were:
Nathan Foster (Hillcrest) – 65cc Class
Luke Walker (Pietermaritzburg) – 85cc Class
Ashley Centner (Hillcrest)– Hobby Class
Cayden Purchase (Amanzimtoti) – 125cc High School Class
Darren Gray (Hilton) – Expert Class
Blake Gutzeit (Port Shepstone) – Pro Class
Non-stop biking
Alongside the fast-paced Enduro entertainment at KwaNzimakwe, KwaXolo and the Beachfront Boulevard venues, spectators were treated to demonstrations by South African motorcycle trials' champions, Bruce and Brent le Riche, and Yamaha South Africa's brand ambassador, Alfred Matamela – AKA King Donut. Future riders also got the chance to hone their talents at the Soweto Learn-to-Ride Academy Workshops hosted by King Donut.
Visitors got to experience the best in bikes and biking accessories with the Corporate Motorcycle Dealership Expo Decks, Classic Bike Club Show Deck and Bike Repair Workshop & Pre-owned Sales Deck. This year biking enthusiasts also got to witness the launch of the all-new Suzuki Katana at the festival venue.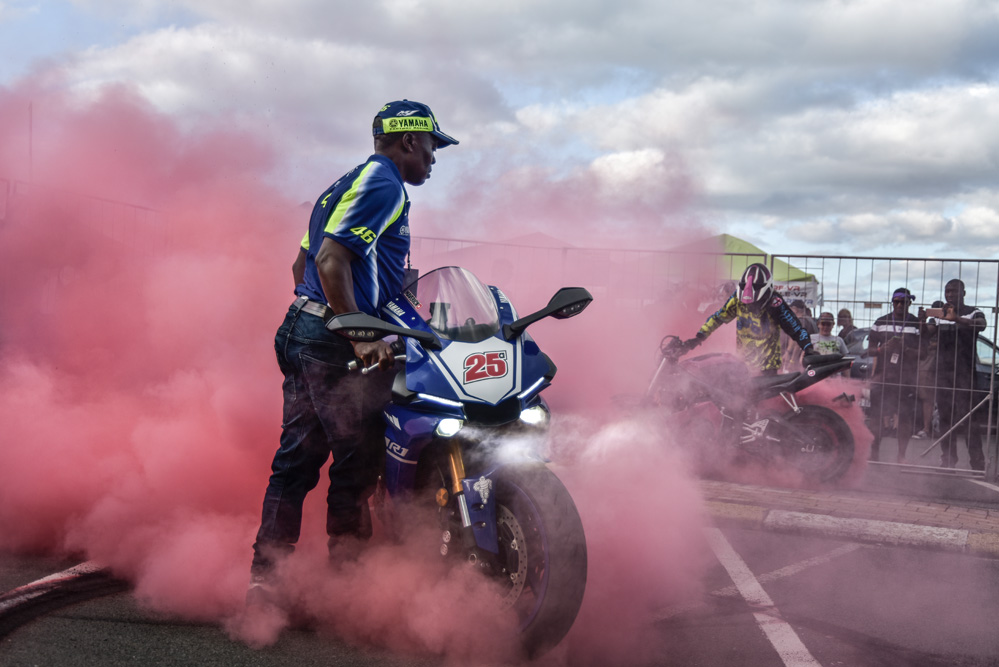 Biking outreach
The biking community spirit was evident in this year's Pals in Paradise Mass Parade which set off from C-Bali Restaurant at St Michael's Beach on Sunday, 28 April where funds were raised for the local charity, Give a Child a Family.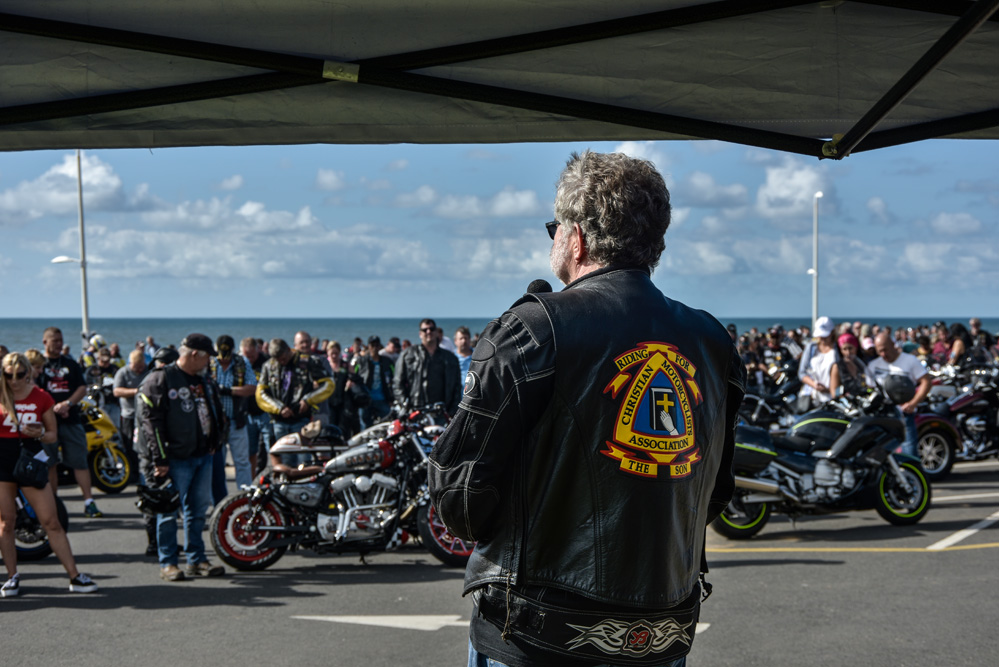 Musical festival
The South Coast Bike Fest™ is known for its dynamic musical element and this year the line-up was bigger than ever! The Budweiser Beach Stage, Village Pier Rock Stage and Sunset Beach Party venues welcomed 35 of the country's best musical acts including Fokofpolisikar, Desmond & The Tutus, Locnville, Pascal & Pearce, Euphonik, Nasty C, Black Motion, Distruction Boyz and – for the first time ever on the KwaZulu-Natal South Coast – the legendary artists, Sjava and Shekinah.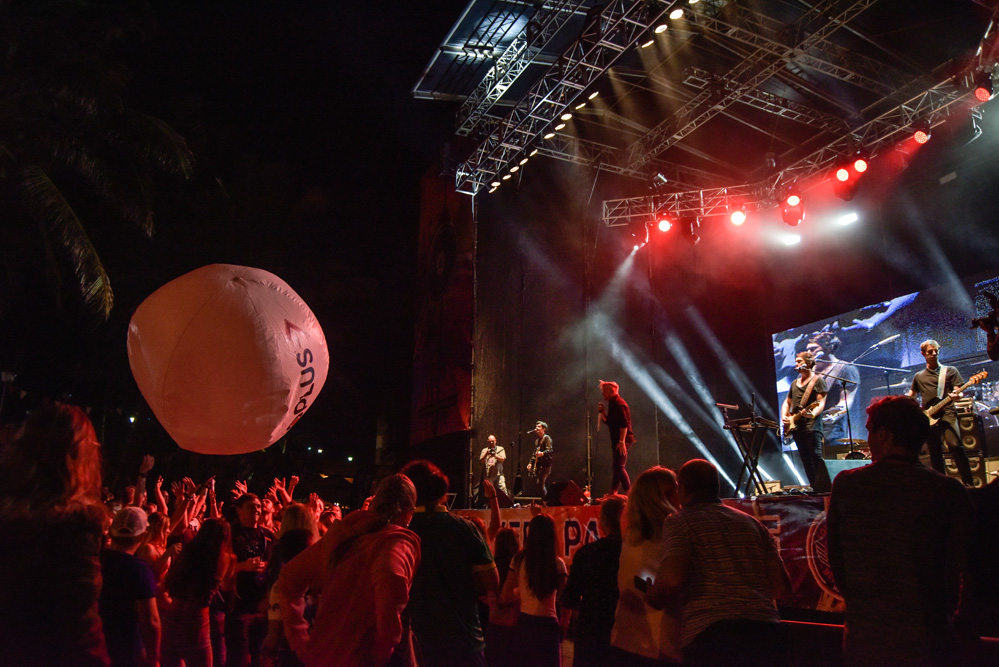 Food and retail
This year's South Coast Bike Fest™ boasted nine festival-themed bars and restaurants including the Beach Cocktail Bar, HOG Hospitality Bar, Village Pier Rock Bar, Full Throttle Energy Bar, Pop Up Village Food Court and Mid Beach Grass Festival Bars & Chill Lounge. There was also a seemingly endless variety of retail options at the Village Market Square Trading including a range of stalls featuring only quality crafts, clothing, gifts, and much more.
If you missed out on this year's festival action, don't make the same mistake next year! Keep a look out for the 2020 South Coast Bike Fest™ dates and be a part of the best and biggest biking and musical festival in the country.
Check out all the #SCBF19 action on:
Instagram: @scbikefest
Facebook: south coast bike fest
Twitter: @SCBikeFest
Photo credit: Bjorn Moreira