Marc Marquez becomes first repeat premier class winner of 2019 as he storms to victory in Jerez, Jorge Lorenzo returning to the points.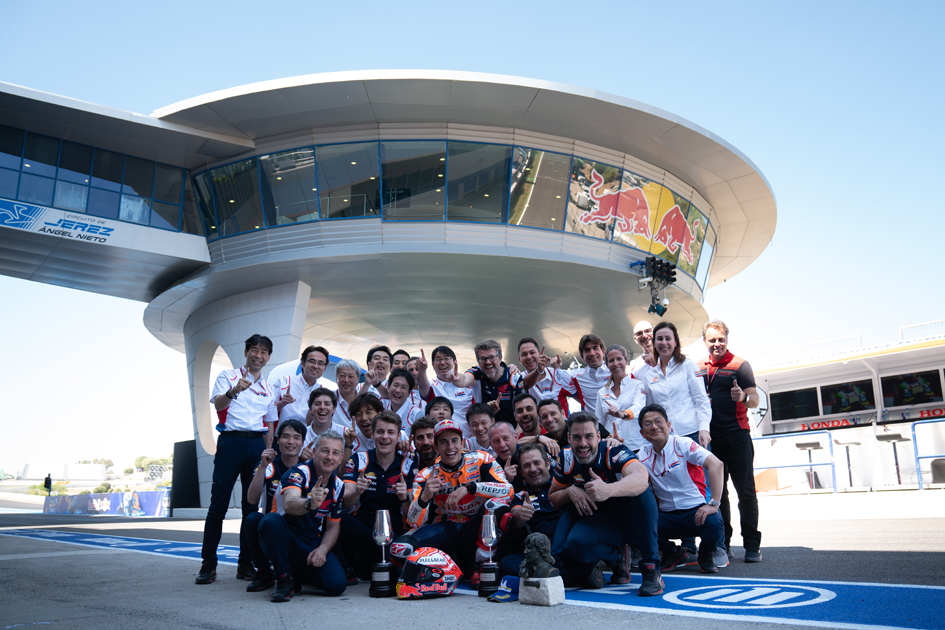 Fans flooded the Circuito de Jerez – Angel Nieto from early in the morning, eager to see what would happen at the Gran Premio Red Bull de España. 21°C ambient temperatures and 42°C track temperature providing supreme racing conditions for fans and the Repsol Honda Team alike.
Leaving the fall of Warm Up behind him, Marc Marquez stormed off the line to lead the 23-rider field through the opening corners. Lap eight saw Marquez open a gap and begin to break away at the front, steadily building an advantage with each corner. The dominant ride saw the reigning World Champion cross the line 1.654 seconds ahead of second place after celebrating across the line in the 300th MotoGP race.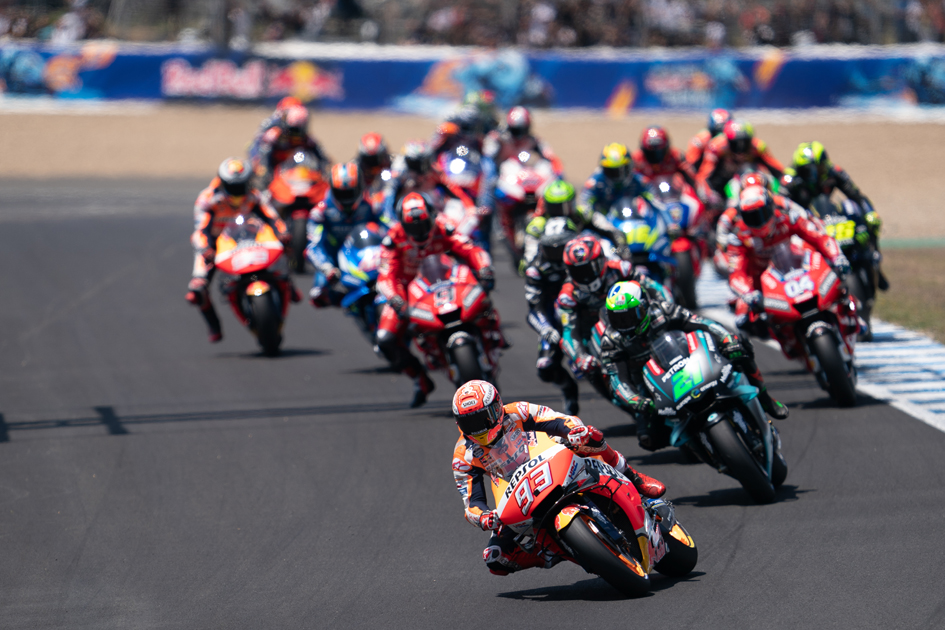 His 46th win in the premier class, and 72nd across all classes, moves Marquez to the top of the championship table with 70 points, a point clear of second placed Rins. His 1'38.051 on Lap 15 of the race secured Marquez a new race lap record at the Jerez circuit along with his 25 World Championship points. He also becomes the third most successful Honda rider in the premier class, overtaking Jim Redman who claimed 45 wins and overtakes Lawson to become the sixth most successful MotoGP rider in terms of premier class podium finishes with 80.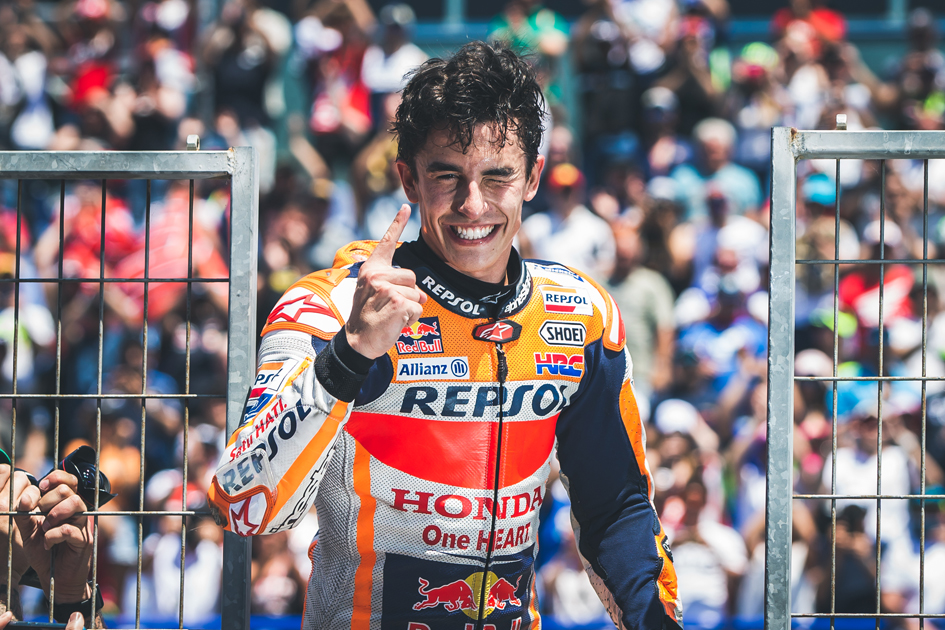 Marc Marquez: "This race was a mental race, more than a physical one. After the mistake in Austin it wasn't easy to lead the race like that from beginning to end, but I knew I had the pace to do it and the bike to do it. I wanted to do a race like in Argentina and at the start in Austin to prove it was a mistake there. I felt good all weekend, smooth, comfortable and able to ride how I want. Thanks to the Repsol Honda Team, they've done an amazing job over the last few weeks and here this weekend. It's great to be leading the championship again."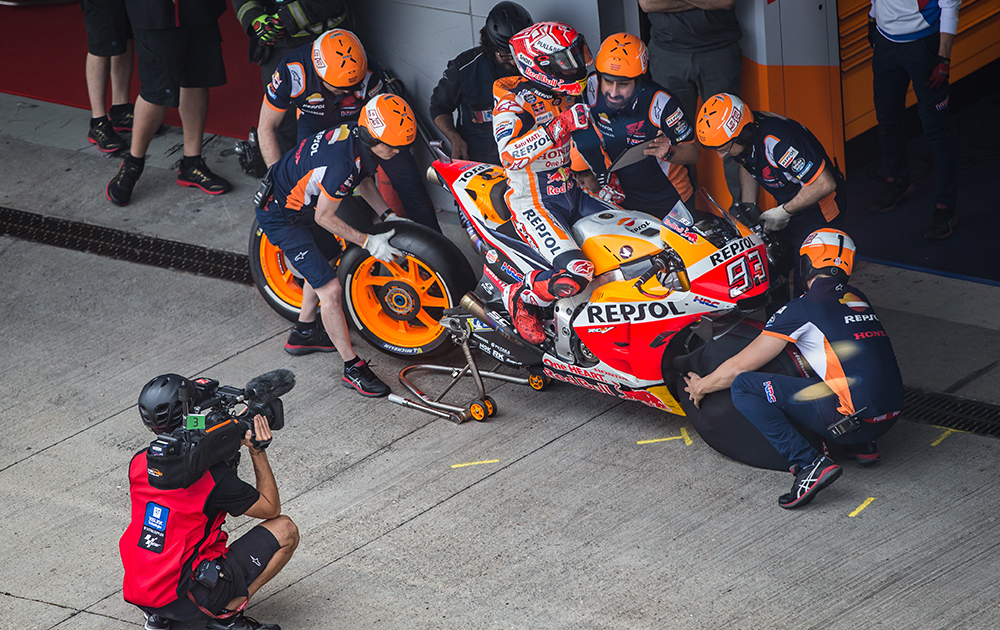 With 76 points, Honda sit at the top of the Constructor Championship. The Repsol Honda Team will take part in the official post race test at the Jerez Circuit on Monday, May 06 before beginning their preparations for round five – the French GP, May 17 – 19.