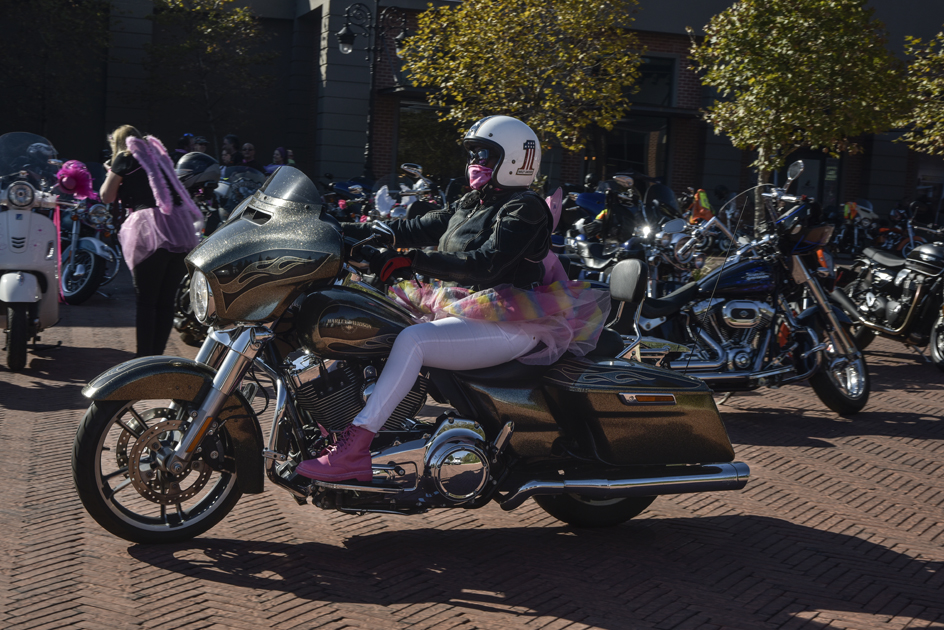 What is the world coming to? Motorcycles rolled into Harley-Davidson Pretoria in their droves on Saturday 4th of May. There were plenty of women riders adorned with all manner of pink garb and men too sporting pink and even wearing tutus. So are the boys going soft or what? None of the above.
The 27th was officially World Women Riders day. To celebrate this event whilst promoting a worthy cause, Harley-Davidson Pretoria hosted an event for Cancervive. If you are a regular visitor to this site [by now you should be!] you will be familiar with the Cancervive initiative to promote early detection of cancer. The exceptional turnout showed that there is hardly anyone out there that has not had their lives affected, in one way or another, by this dreadful disease.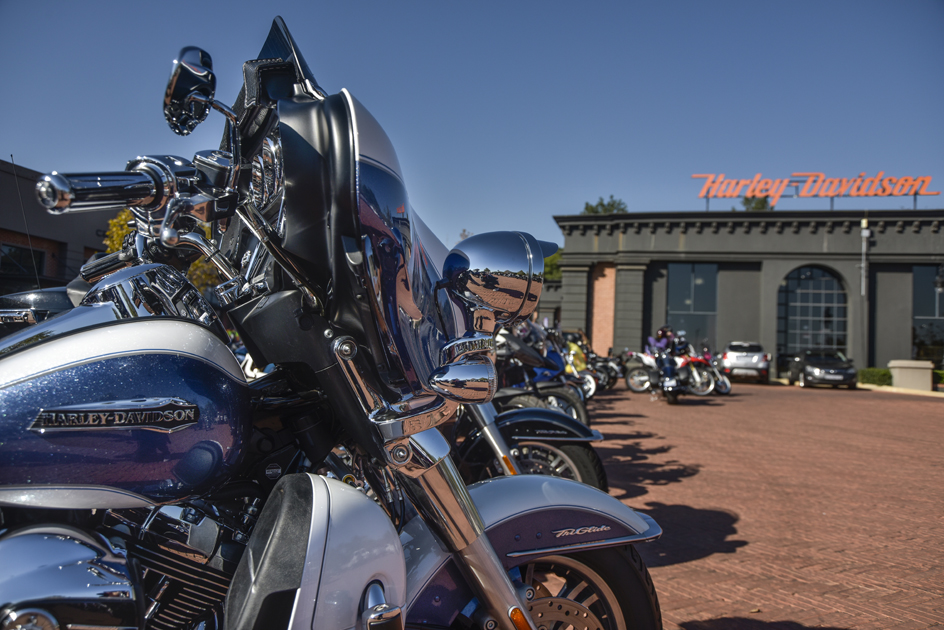 The format was to gather at Harley-Davidsons fabulous Pretoria dealership for a short mass ride around Pretoria, then gather back at the dealership for further festivities. The riders, who gathered in their hundreds, really bought into the whole spirit of the event, with both bikes and riders sporting pink. There was even a solitary Vespa with pink flowers drawn all over it. As alluded to earlier, the ladies, who as we know love an occasion to "dress up", did exactly that, with some sporting pink angel's wings and all sorts of other innovations.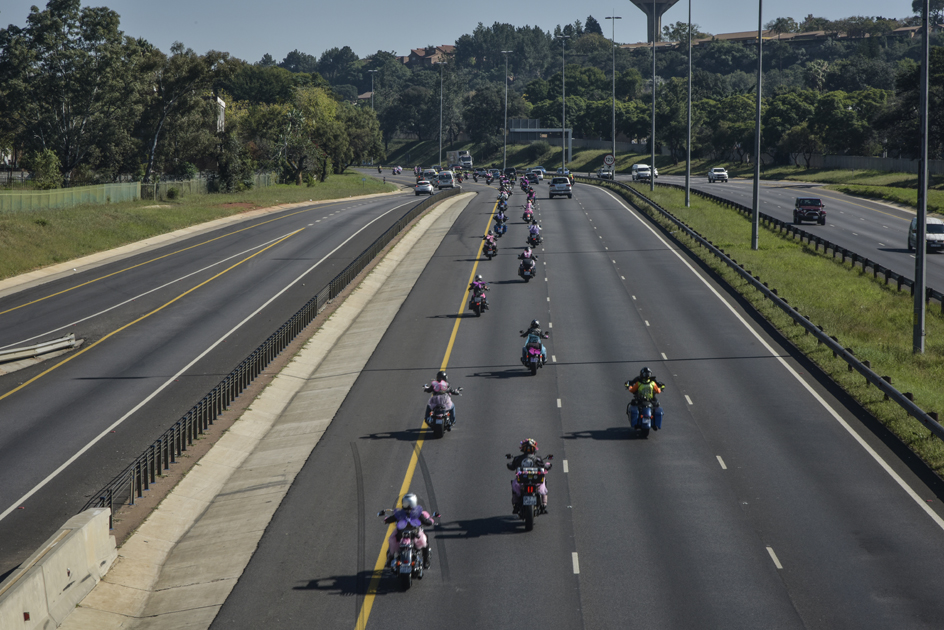 A great time was had by all in support of a great cause. Well done to Debbie Baillie from Cancervive and Harley-Davidson Pretoria for hosting this excellent event.
For more information on the Cancervice initiative visit: www.cancervive.co.za