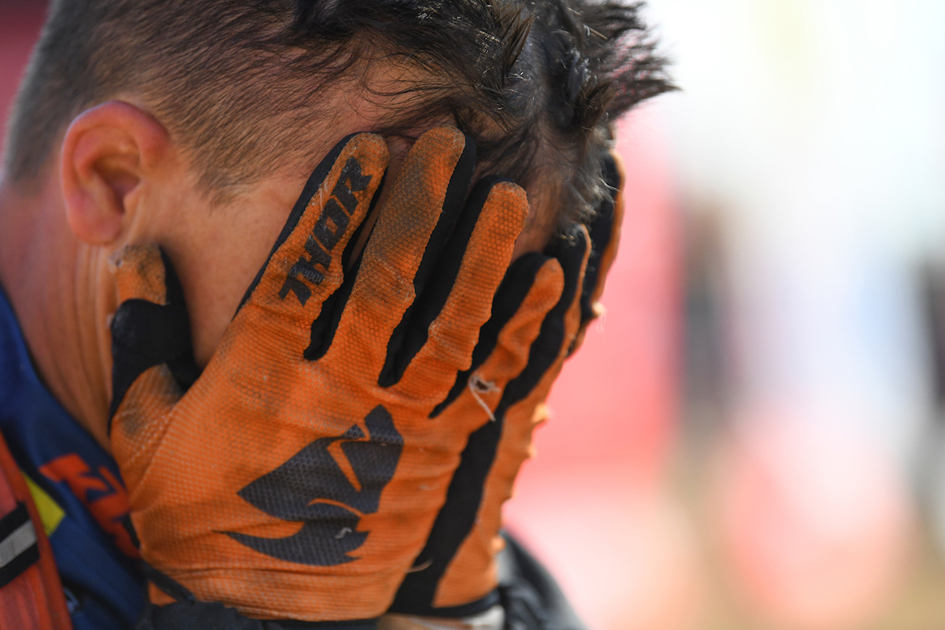 It can't be easy to take your place at the start line with the weight of a championship title to defend. For reigning National Cross Country champion Ross Branch, the pressure is no longer to get to the top, it's to stay there…
After years of experience, Branch has discovered that the 'secret' to winning a championship is not found in merely winning at all. The second round of the National Cross Country Championship was his case in point.
There was an eerie silence as he lined up in the rugged Koue Bokkeveld, marked by not only familiar cross country foe Kenny Gilbert, but his very Brother Leader Tread KTM teammate – Louwrens Mahoney.
While he was off to a promising start, Branch faced an unexpected challenge towards the second half of the race. In a fluke mechanical, his sprocket was spotted flying off the bike.
The situation may have seemed dismal at this level of racing, but Branch was motivated by one thing: "The championship isn't won on the good days, it's won on the bad days," he said.
Despite the devastating blow, the rider turned back to quite literally pick up the pieces of his motorcycle and then pushed it for over a kilometre to get back to the pits. Fully aware that he wouldn't be allowed to 'drop' his worst event of the season as in previous years – Branch raced to salvage every championship point that he could get.
The win may have gone to Gilbert this time around, but with a solid finish Branch made sure that the fight for the championship is far from over.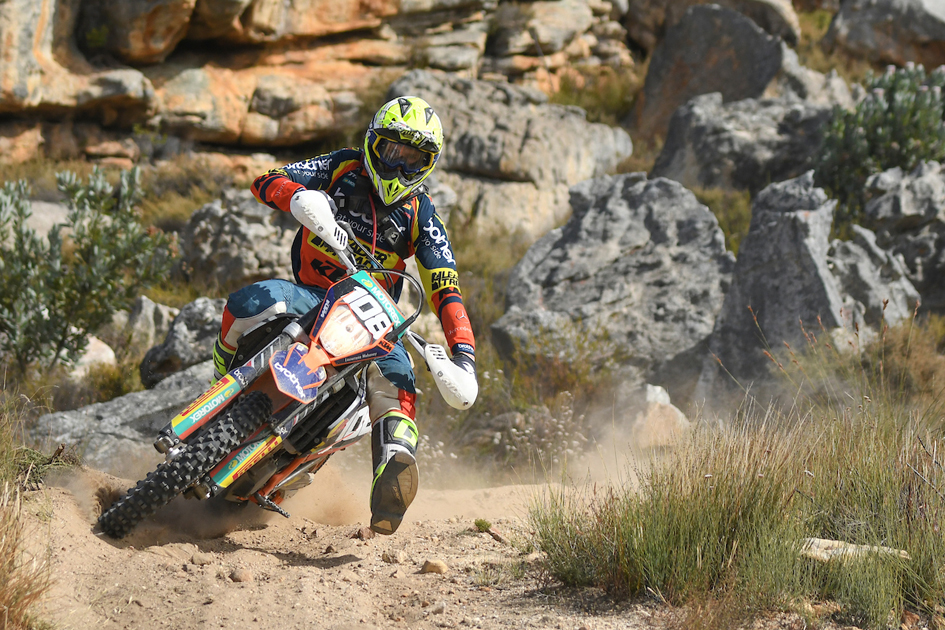 The Koue Bokkeveld event proved to be a stand-out event for Louwrens Mahoney. If there were any doubts, it was made clearer than ever that Mahoney is a strong contender for the OR1 title in 2019.
The 'Ross and Kenny' duo has officially turned into a three-way battle as Mahoney takes his place with the frontrunners in the fight for national glory. Having faced severe disappointment in the Koue Bokkeveld last year, the rider was elated to walk away from the event in third:
"You can't win the championship in one race, but you can lose it. Last year I left the Koue Bokkeveld with a broken collarbone and no hope of fighting for the national title. I came back with a different mindset this season and knew that staying consistent was going to be key. It's a big step to be back in the OR1 Class running against the big boys. I want to win this championship so badly, and I'm working so hard for it," he said.