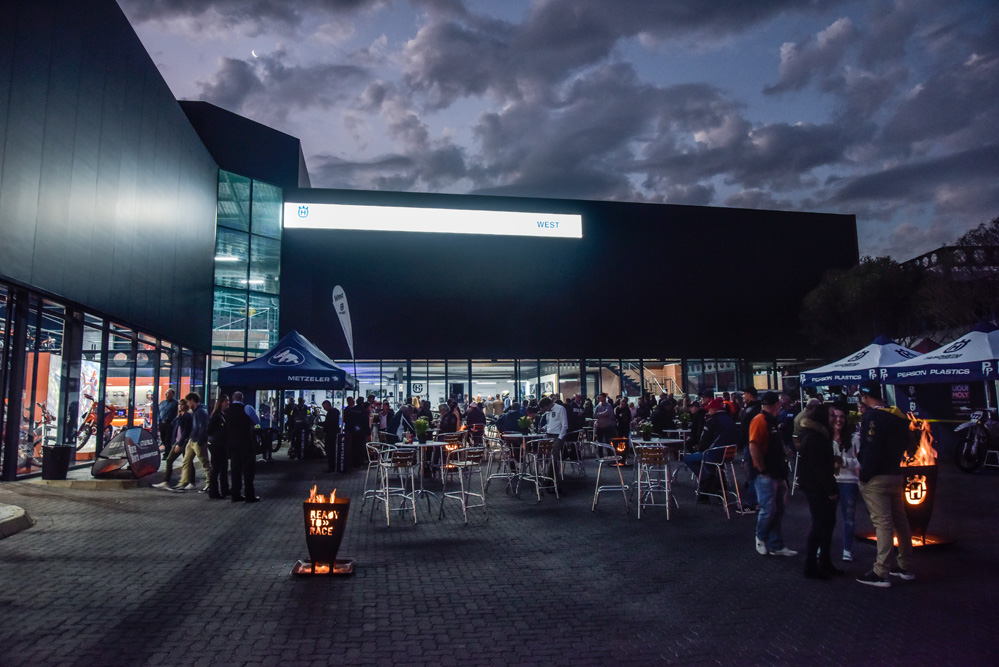 Husqvarna West is the latest chapter in the colourful family story of brothers Len and Francois du Toit. This dedicated Husqvarna showroom forms part of a much larger picture involving all things motorcycles. Situated on Hendrik Potgieter Road, Little Falls, Roodepoort, we have seen this development take shape, as phase upon phase is completed.
ZA Bikers joined the list of role players at the jovial launch celebrations on 8 May. With well received local musician Garth Taylor making all the right sounds in the background, we joined in wholesome conversation and sinfully good food!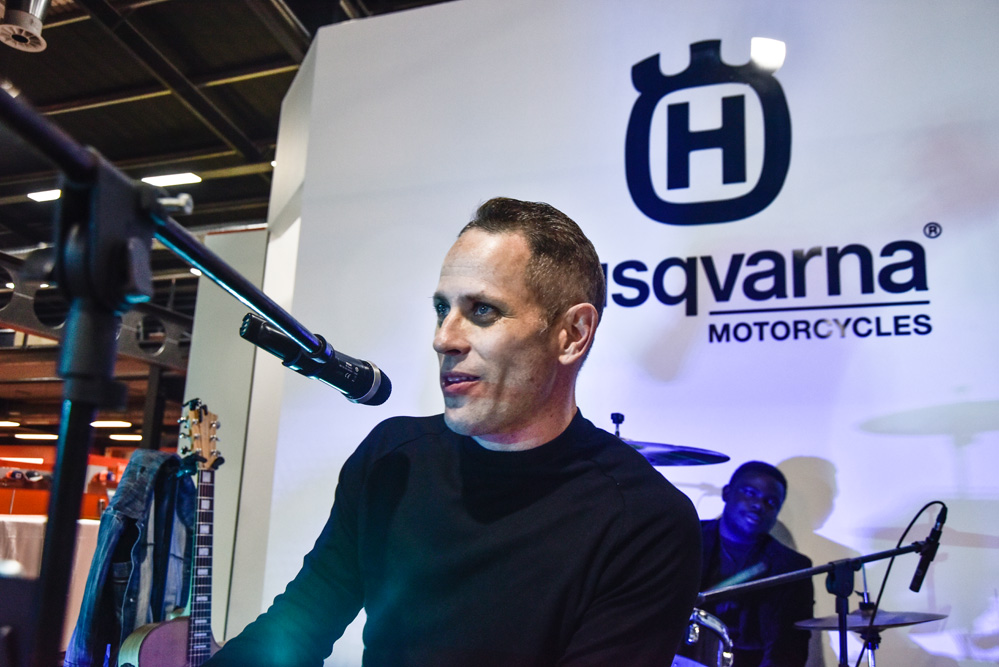 The excitement was tangible as Fred Fensham, brand manager at Husqvarna SA announced this new chapter for the brand, endorsing Len, Francois and their team. Special moments!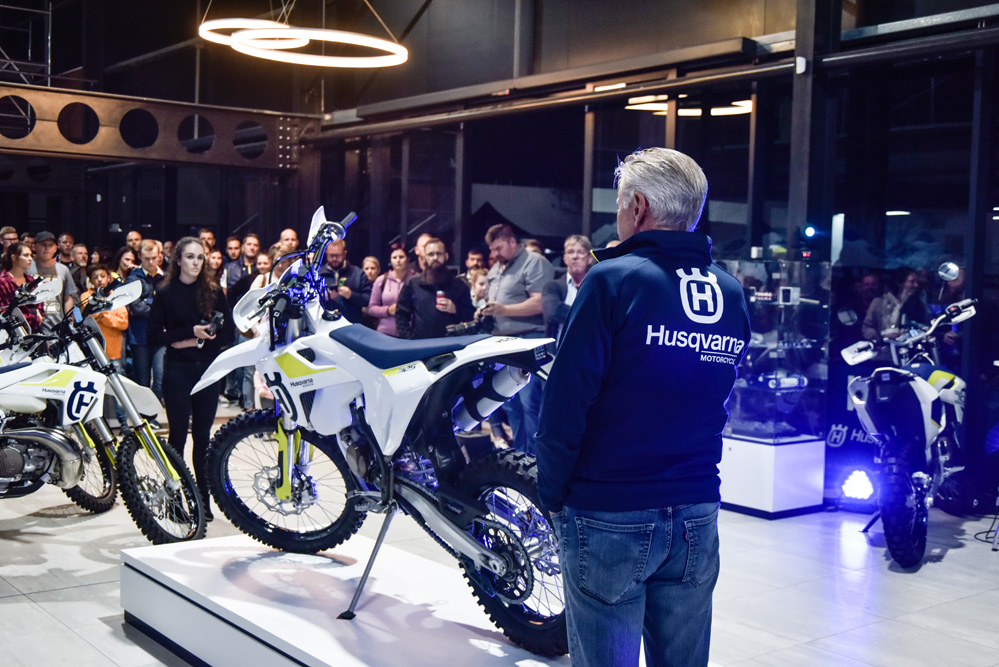 Later on, same Garth Taylor was announced as Husqvarna's brand ambassador and presented with a new Husqvarna 701 Svartpilen, which is their latest 'Neo-Retro' flat tracker machine. Needless to say, this was well received as it is a thing of beauty.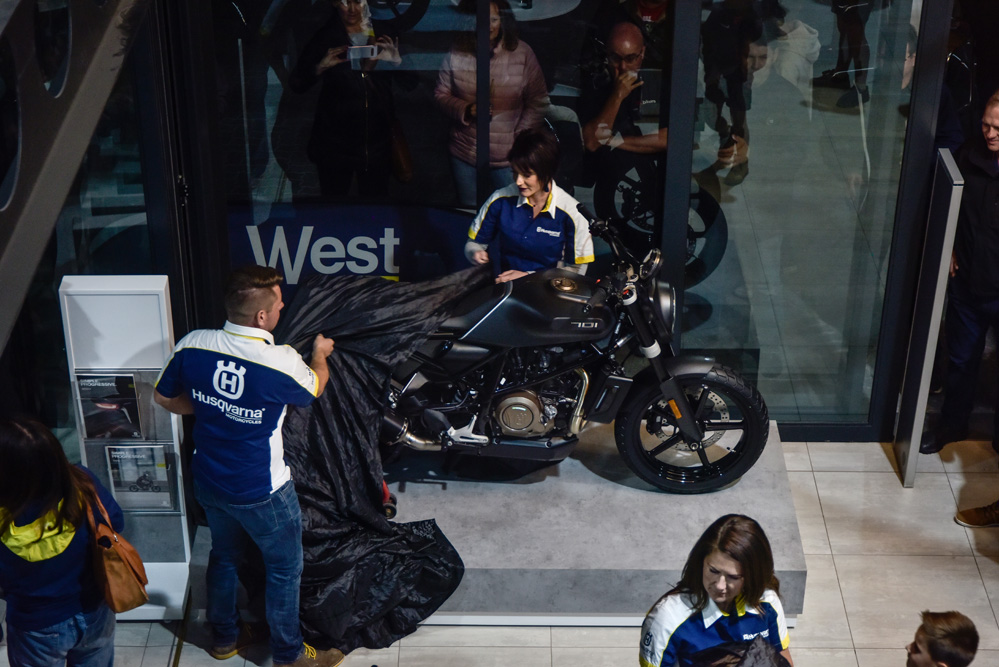 Leaders in agriculture, Len and Francois both possess strong entrepreneurial qualities. It was not long before their other passion of motorcycling, came into the spotlight as the next frontier to be conquered. They started their dealings in the biking industry back in 2010 and since then they have never looked back.
Husqvarna has a proud history that started as far back as 1904, when they fitted their first engine into a bicycle frame. Surviving both world wars, Husqvarna became the first series production motocross bike. The 1960's saw the race track berth of Swedish MX legend Torsten Hallman, who went on to win no less that 37 GP's, translating into 4 MX World Championships. This cemented Husqvarna to legendary status. Nowadays, Husqvarna is heavily involved on the 'World Enduro' scene with current extreme enduro star Graham Jarvis doing massive good in propelling the brand into the future.
As a motorcycling enthusiast for many years, I cannot help but be optimistic about the SA biking scene. I see a number of personalities intent on serving our industry with every bit of resource and passion at their disposal. It is us, the end user, that needs to appreciate this and give our support back to these hard working establishments, ensuring the continued enjoyment of our sport, our lifestyle and our escape! If you have not taken the time to visit this new powerhouse, then you are missing out. Pop in for a cup of coffee and indulge in what you see around you. Upon seeing the complete picture, you will be suitably impressed.
For more information visit: www.husqvarnawest.co.za