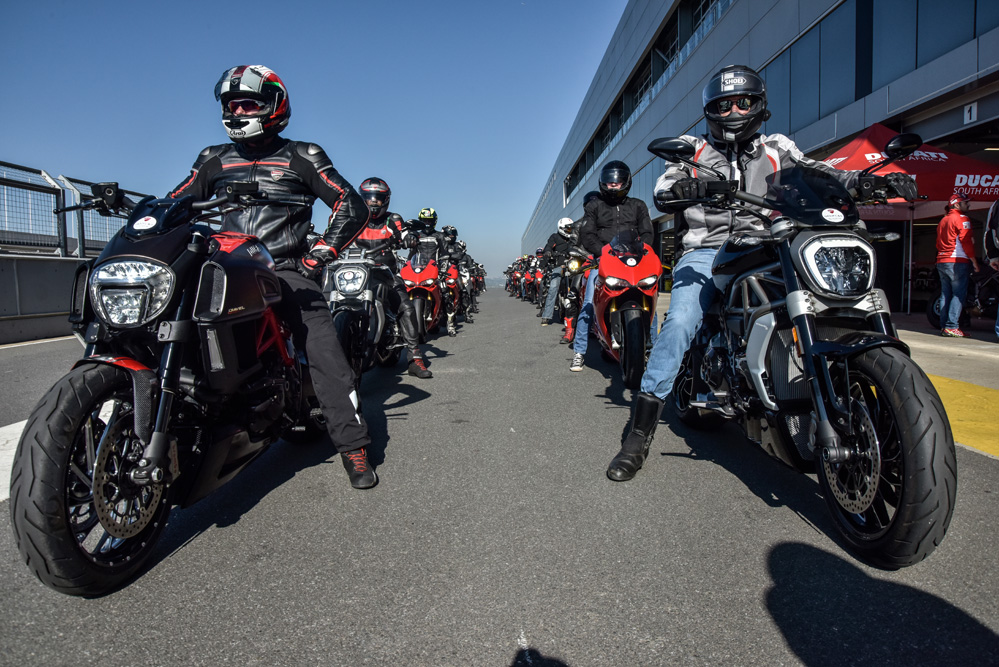 Editor's Note:
The Ducati South Africa reins were officially handed over at a celebratory event hosted at the Kyalami Circuit recently. Toby Venter and Johnny Araujo, as a token of thanks and appreciation for the support from the Ducati loyalists in South Africa, gave owners of the Bologna Bullets free access to the Kyalami Circuit. A truly great time was had by all.
Owners have the assurance that Ducati is in good hands and has every reason to build on the excellent job done to date by Johnny and his professional team. Under their care Ducati was presented as the premier brand that it is, giving a solid foundation for new "caretaker", Jos Matthysen to build on.
ZA Bikers would like to take this opportunity to thank Johnny for the excellent relationship that we always enjoyed and wish him well for his future endeavours.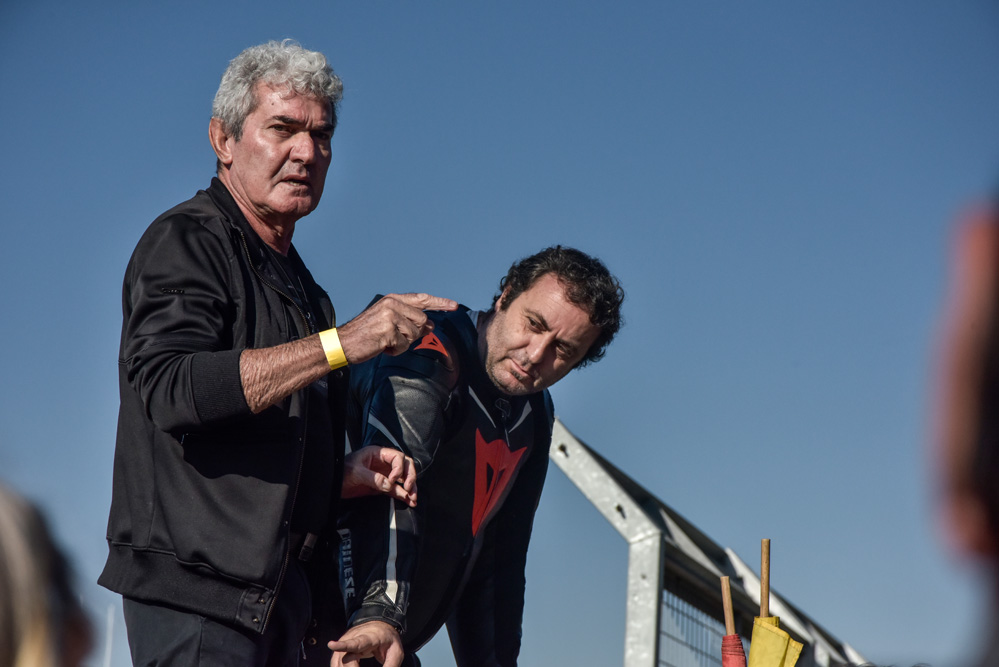 ZA Bikers Braam Smit was on hand to interview Jos Matthysen at the Ducati Farewell Day at Kyalami on Saturday 11th May – read below what he had to say…
Next level Ducati…
The thunderous sound of Ducati twins shake the building as those in conversation pause politely until all becomes quiet for brief moments at a time. Socialising in the locale right next to pit exit of the Kyalami Super Circuit, close to the main straight, has its unique challenges, but I would rather be here right now than anyplace else. The atmosphere is electric, if you are this way inclined!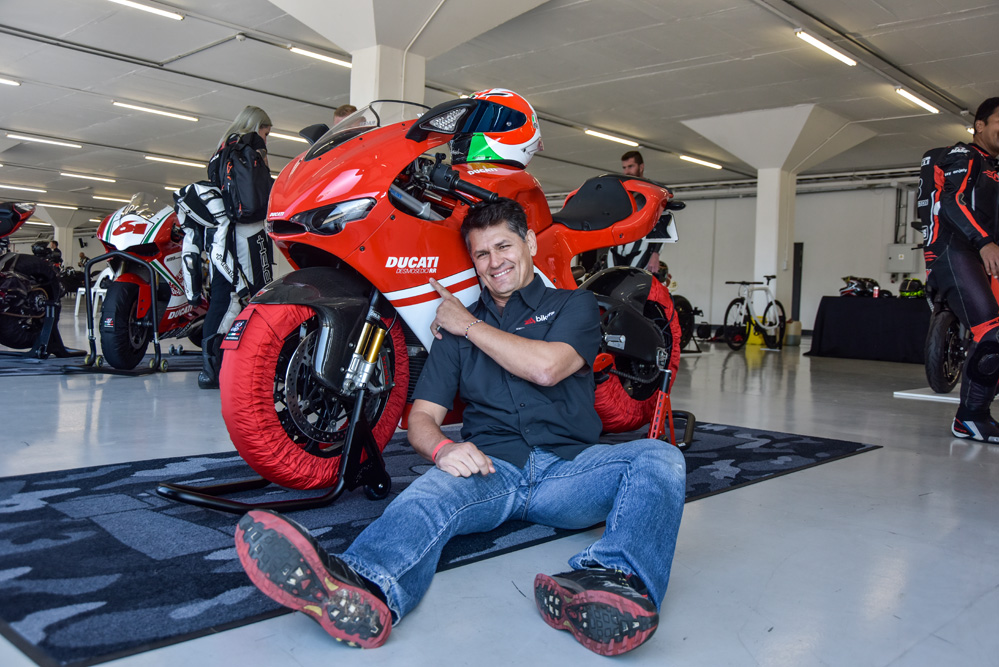 I have never seen close on 200 Ducatis in one place at the same time. It looks, feels and sounds like biking heaven. Red machines everywhere, the motorcycling equivalent to the Ferrari brand, if that analogy is to be accepted by the purists.
Talking of purists, I am in comfortable conversation with Jos Matthysen, the man taking over the reigns from a long standing friend and owner of Ducati, Porsche and Kyalami race track, Toby Venter.
Jos is the real deal. He has petrol running through his veins. A close friend of mine for many years, I can see the contentment as this reality dawns on him. More like a dream, to be fair.
With Jos, what you see is what you get. His "rags to riches" story is known to only a handful. The business world could never change Jos. He is still the quiet, reserved individual and devoted family man that shows his true self only to those very close to him.
Ducati is in safe hands. As Jos explains his way forward to me over a coke and a smile, I realize that he is ready and equipped to take the brand all the way into the next decade and beyond.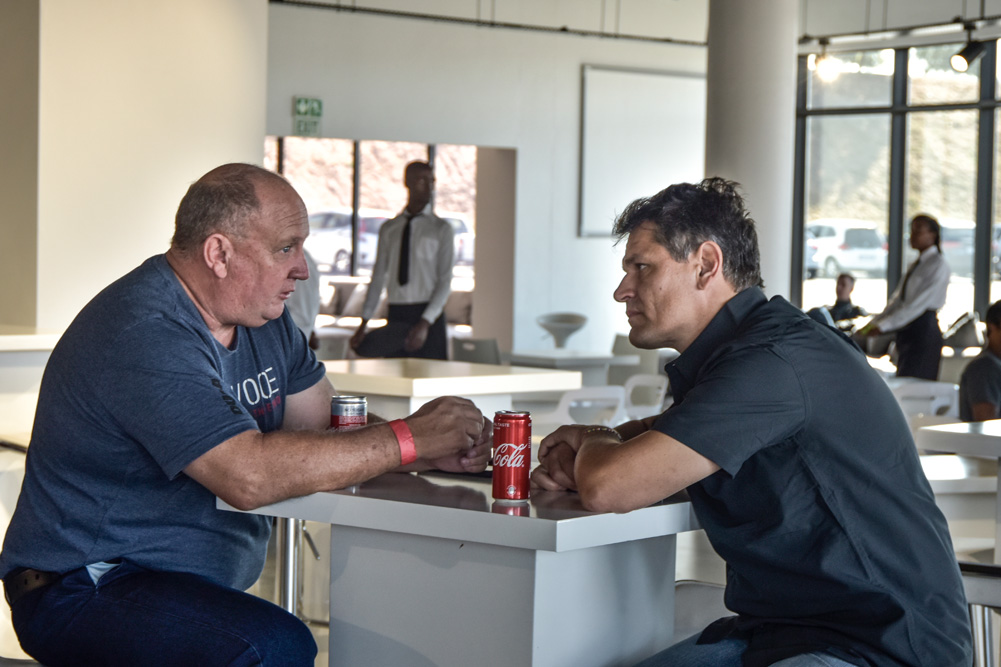 He plans to bring Ducati back to a national presence and first on his agenda is training and expansion of the technical department for the growth as planned. A comforting fact is that the well known, most knowledgeable Zoki will head up this flank of the business. The very well known and number one technical guru for Ducati remains, as well as his whole technical team.
This is the heart and soul of any operation and without it, you may as well close your doors. A German brand fan when it comes to cars and bikes, he realised many years ago that there is just no other way to success. First you get your house in order and then you think about expansion.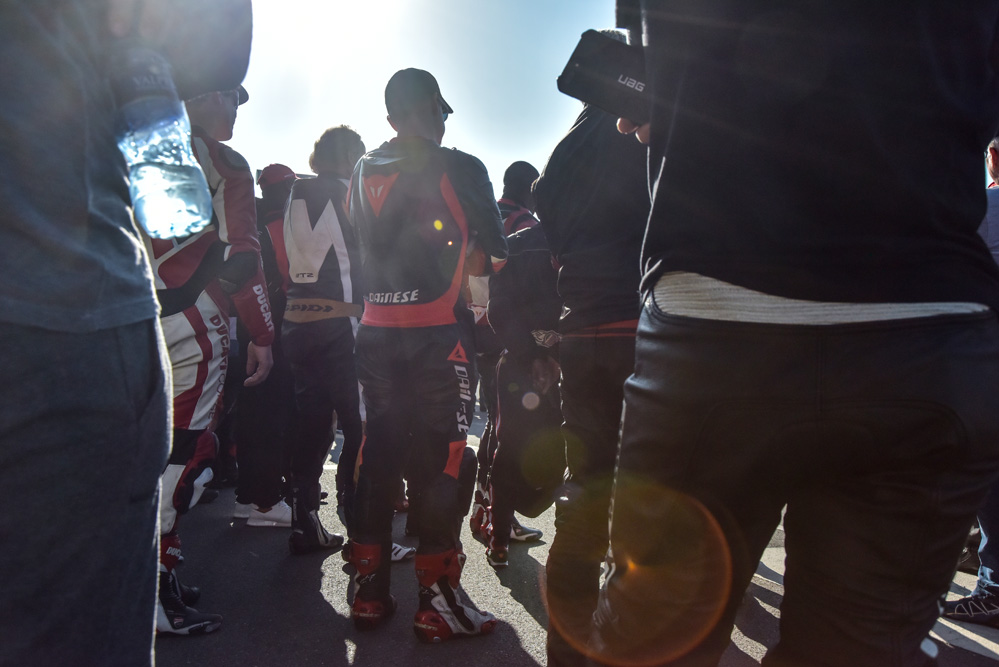 And the Ducati house is already in order. Jos has wisely decided to retain just about all the brain power, experience and know how that he could procure. Wise move.
Next up, the sales staff. Jos has managed to keep the services of Bruce and Roy, the like-able and well known sales executives that will bring comfort to present owners. Few realise that it rests squarely on the shoulders of these fine gentleman to grow the brand back into its true glory.
In the back office, Bonita will make her presence felt as the nerve centre where all departments converge. There will also be minimal changes apart from Jos drafting in the services of Ronel, his long standing logistics supergirl. All is figured out and now the challenge of bonding the whole team together is all that remains.
All good and well then, but where will the new house of Ducati be? This is the real exciting part and after listening to Jos' plans, my heart finally rests in the knowledge that all will be well in days to come.
Enter the "World of Motorcycles". Jos has acquired a majestic, three story building for his new family. This Superstructure is located in the bustling Centurion Gate Centre, just off the N1 onto John Vorster Drive. The building is currently being revamp, and they are planning to open shop on the 1st June 2019.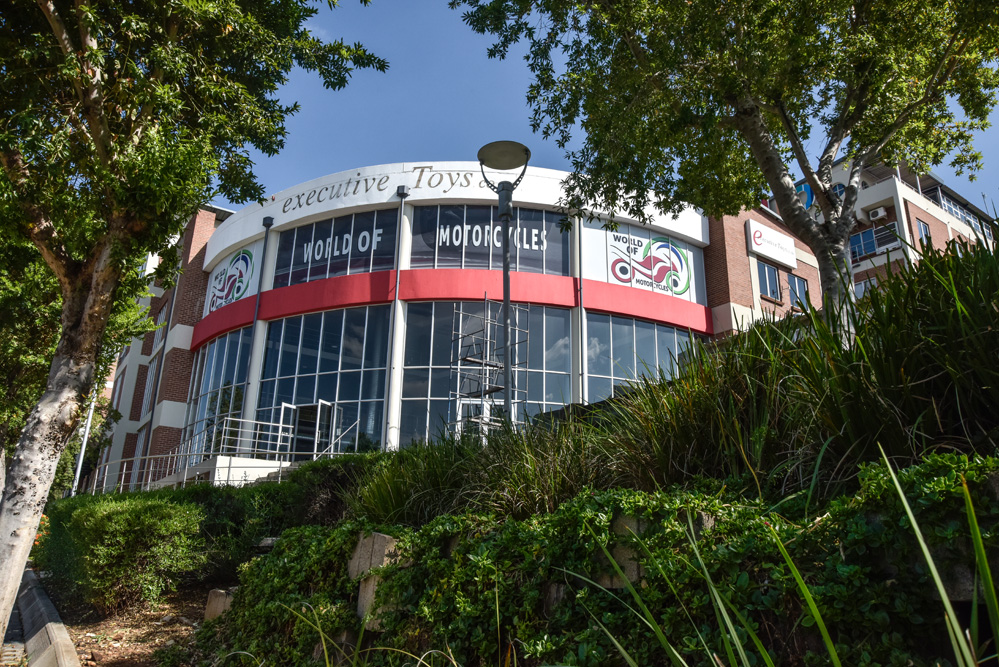 A multi franchise store that will facilitate Ducati, Kawasaki, SYM and Sherco for now. Run by the like-able Theunis de Bruin, well known in Triumph and Kawasaki circles and also for the "Reconstructed" brand, specialising in the customisation of all things exotic. Negotiations are underway to secure more franchises, but no concrete deals to report on just yet.
This is a wise move, in my opinion. World of Motorcycles aim to become home to the true enthusiast, now completely spoilt for choice. But more than that, it also makes complete financial sense.
There will be a massive array of used bikes on the upper floor, so trade-ins will be welcomed from just about any brand. The World of Motorcycles aim to become a Gasoline Alley for petrol heads in Gauteng.
Plans are underway towards a National presence, as mentioned before, so lo and behold this is merely the start, merely the beginning of new horizons to be conquered, chapters to be written, boundaries to be broken!
We can only shake hands with Jos on this new venture and wish him and his team all the best in days to come. As the old Chinese proverb goes;
"may you live in interesting times…"